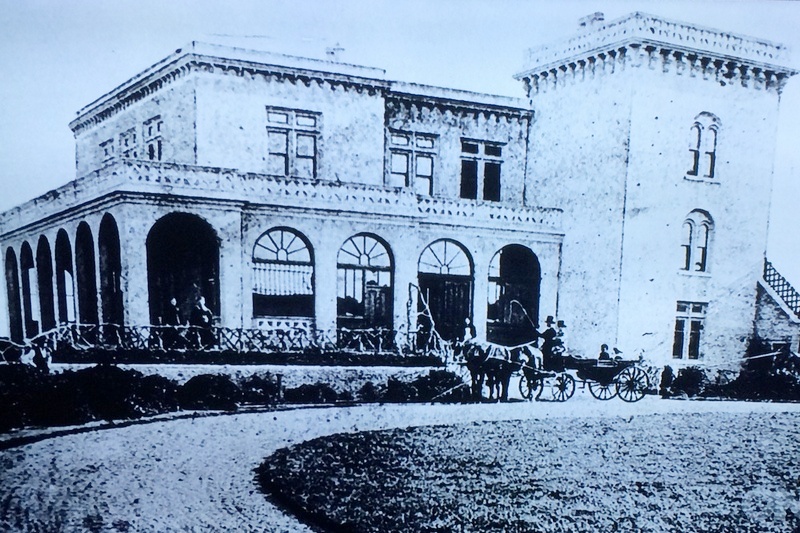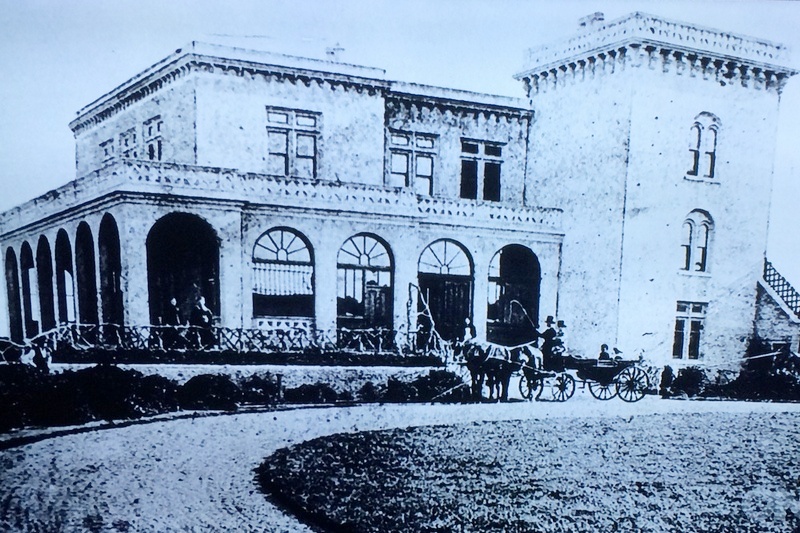 -Andy Leach
The folks in Australia and New Zealand are an enterprising lot. What do when the roof of an Allard P1 gets chopped off? You turn it into K1 special…of course!!
Below is the story of Andy Leach and his P1-K1 special.
Chassis P1 1956 was exported on March 22, 1951 and sold to Tom Collett in Dunedin; it was the first P1 to arrive in New Zealand. The car was painted black with a maroon interior.
The car was presumed lost, but was actually parked up in a barn in Cargills Castle in Dunedin. The Collett's owned Cargills Castle and the farm surrounding it. The car would've been stored in one of the barns (up to the top right of the picture attached), for 50 years plus. The story of the decapitation comes from Tom's great grandson (the last owner of the Castle) who tells the story that back in 1960, some teenagers approached a railway track crossing with the arms down and drove over at high speed. It broke the pillars on the left and right side holding the roof to the body. So the roof was removed. Must of given them a bloody good scare…I wonder what they told dad!?
So there it sat, in one of the castle barns, until Andrew McDonald of Sumner Christchurch learned about it 5 - 6 years ago and arranged to purchase it. Sadly, Andrew passed away two-thirds into the restoration. He'd also consumed a lot of monetary resources. Surprisingly, the car survived the Christchurch earthquakes! The Sumner district was hit very hard and a lot of homes had to be abandoned and demolished
Now we come to the point where I learned of the car.
I was trolling an online auction site 2 ½ year back and he spied an unusual car while looking at a 1962 TVR. Truth be known, I was looking for a project, something like an early MG, Jags XK 120, 140 or 150's series, etc., etc.
Beth McDonald (Widow) came back to me and shared that it was an Allard. She shared some pictures. 8 months of waffling and negotiating with the widow and Andy took ownership of the project. It's a horrible feeling negotiating such things, because you want to do business with a social responsibility, but you still need to get it for the right price to finish it. We met in the middle.
Andrew McDonald had died of cancer at age 52. I made a promise to myself, that I would finish it with my boy Luke. And now the car is nearly done
It's helped to have a terrific old hot rodder and Flathead mechanic down here in Auckland, New Zealand too, Chris Piaggi of C & R automotive. I thought I could handle the old flatty, but once again, those old world trade skills and knowledge are priceless.
I feel it is a very good Interpretation of a K1, using all Allard running gear end to end. It's come out terrifically. A real eye catcher.
Today as I drove mine legally on the road for its very first time in 55 years, and dropped it down and gunned it in second down the motorway at 90+ miles an hour, I thought about Andrew McDonald and applauded him to have the hindsight to save this terrific car. It's a real eye catcher and I get an awful lot of stares.
My Panel beater is fitting the side vents and doing a fine cut and shine as I type before sexy picture time. Watch NZ Classic car magazine, full feature and sexy pin up photos coming. Looking forward to a wonderful spring and summer of driving and clubbing. It's going to be tremendous fun…
Maybe this should be known as Andy's Allard, given it's had two careful owners called Andy?