From Tom Lush, "In addition to the standard K, L, M and P models, Sydney decided to build a special competition version of the two seater, in limited numbers, for any 'proved' driver seriously intending to use it for this purpose. It was not to be publicly advertised, as this would draw too much attention, to the possible detriment of sales of the standard range.
Based on pre-war trials cars, the wheelbase was shortened to 100 in, and was to have a modified Mercury V8 engine, a high ground clearance and quickly detachable front wings, together with other features necessary for competition use. These cars were to bear the prefix J1, and were not mentioned to the Press, but later several articles included references to their existence. In the event, only 13 were made, the approximate total envisaged by Sydney before production began." (The Allard Story, P.47)
Allard J1 110 Ford/Mercury 24-Stud, Supercharged!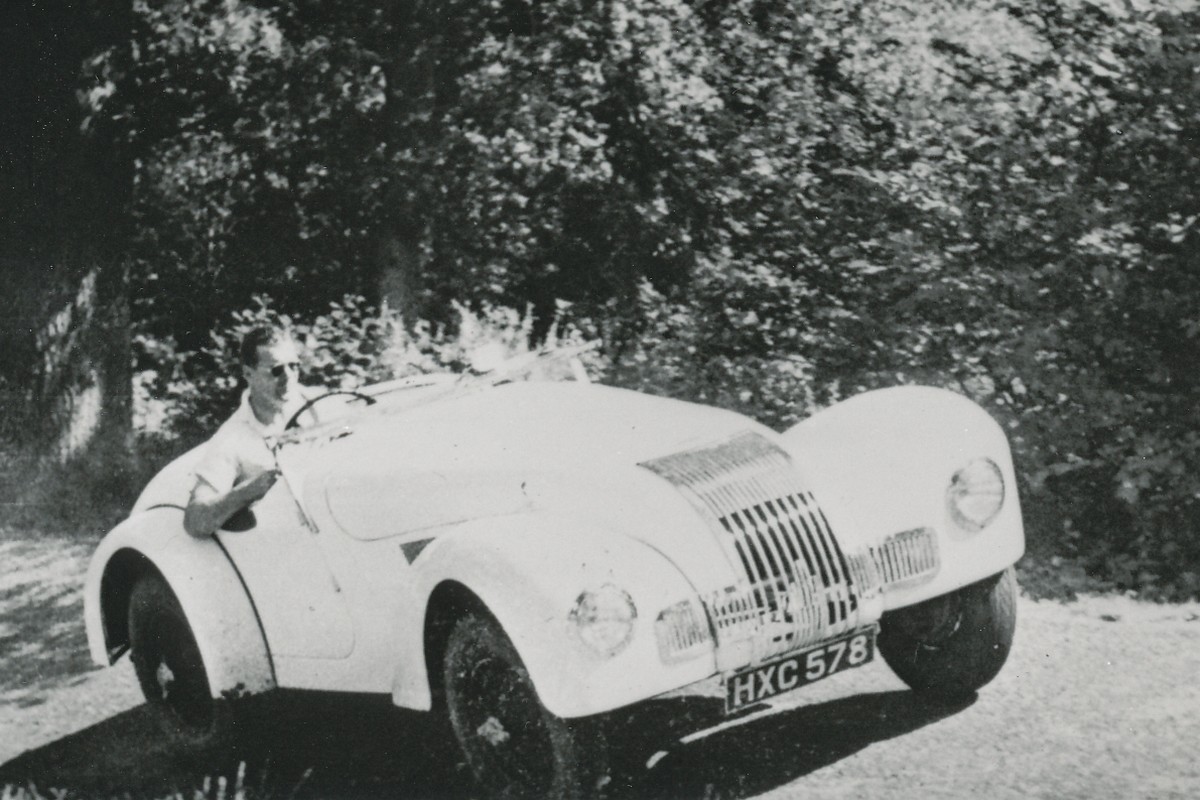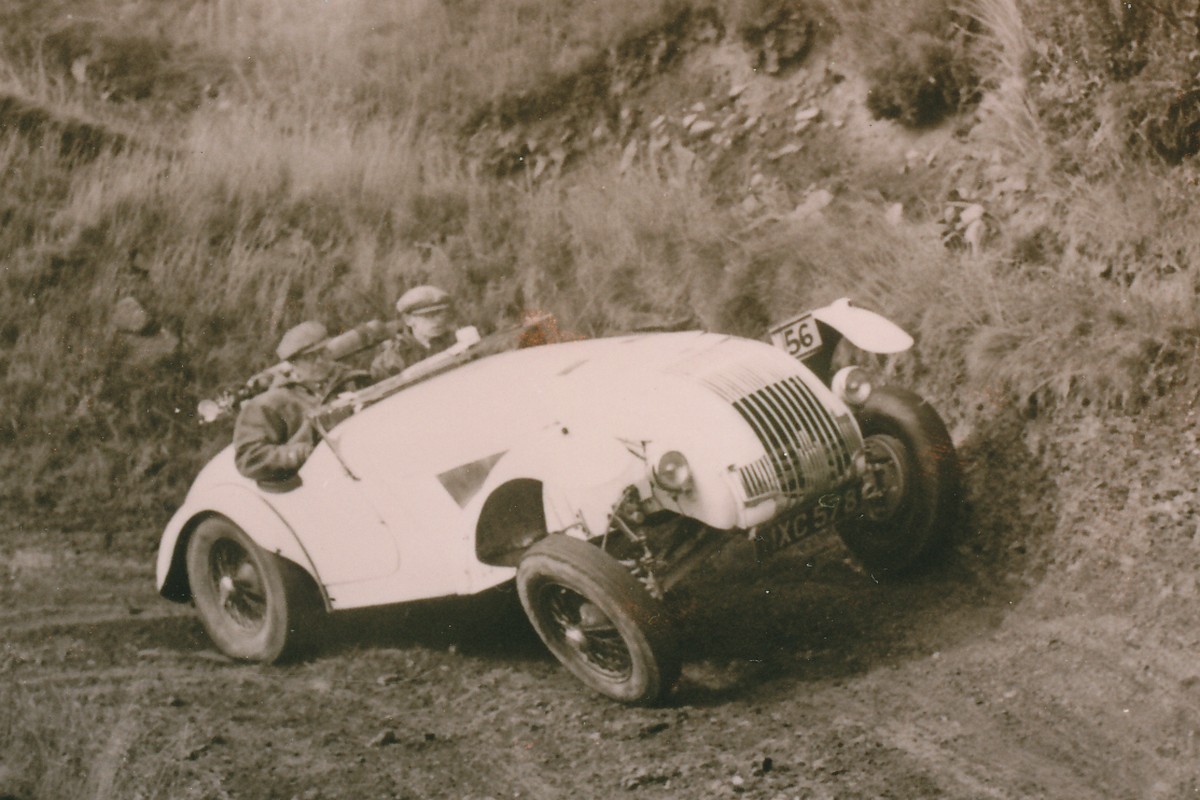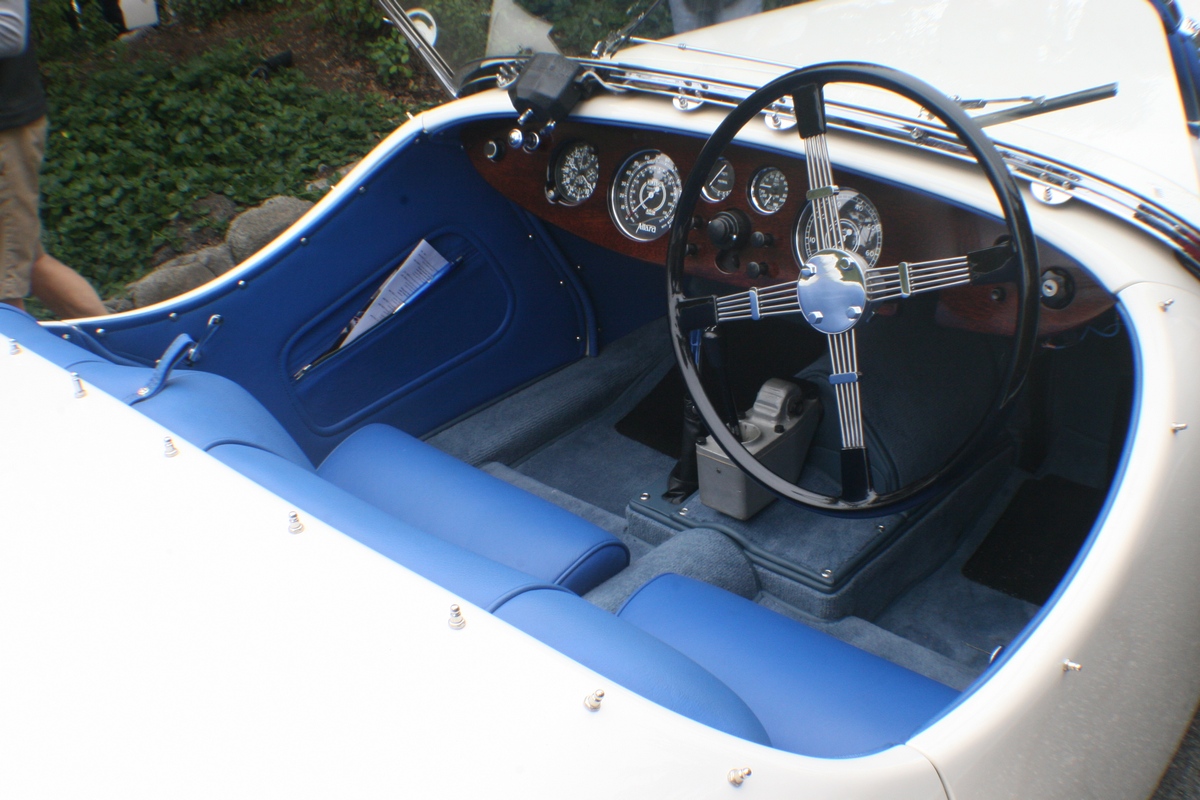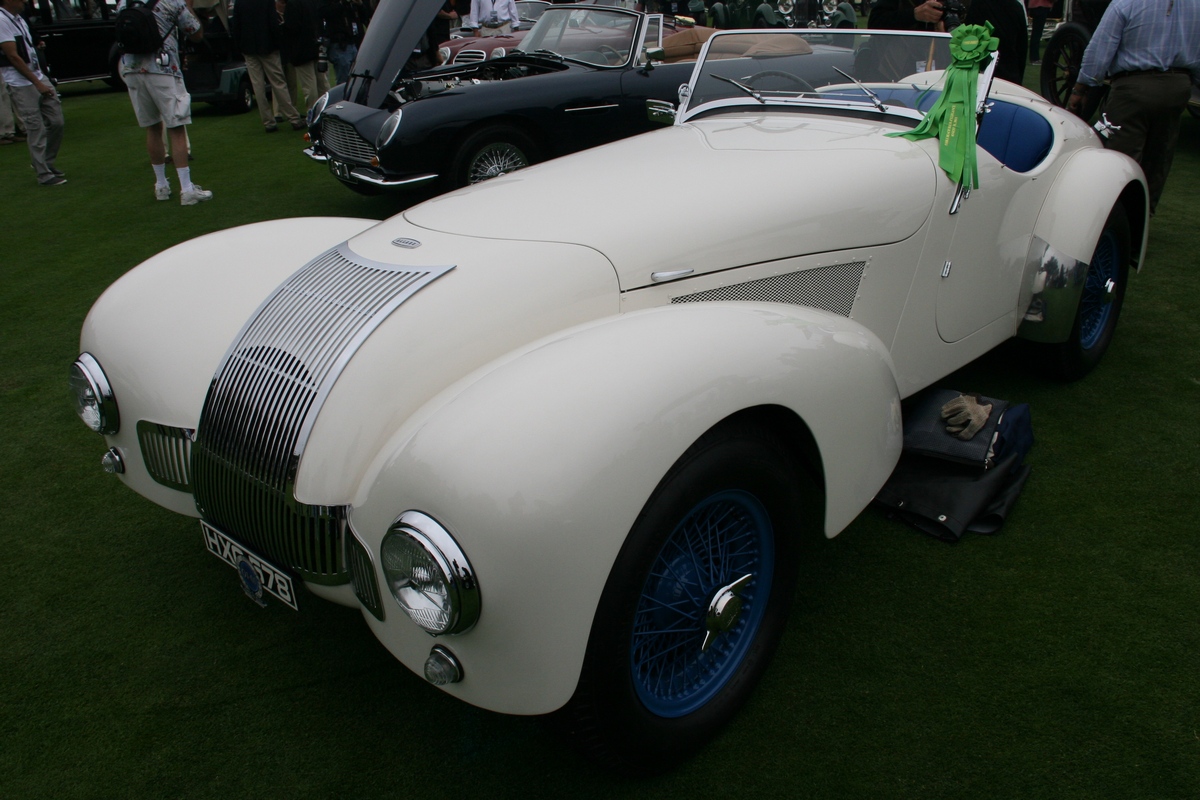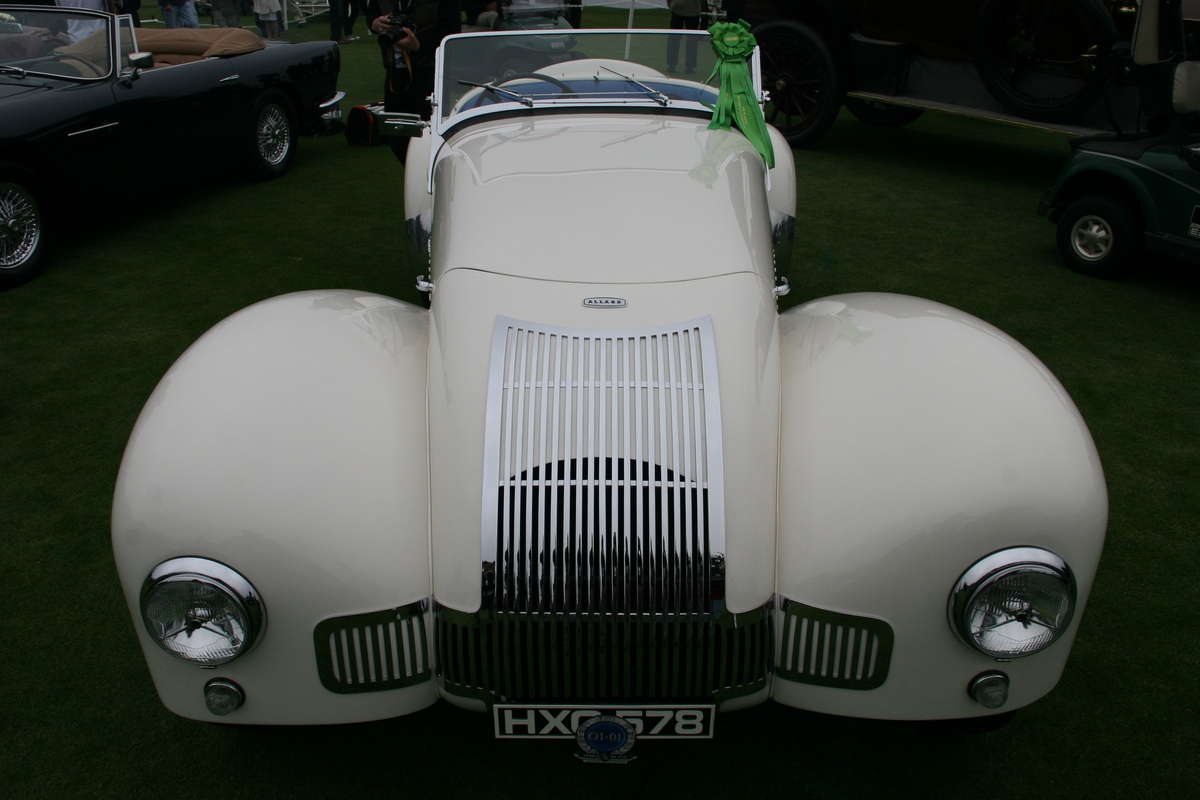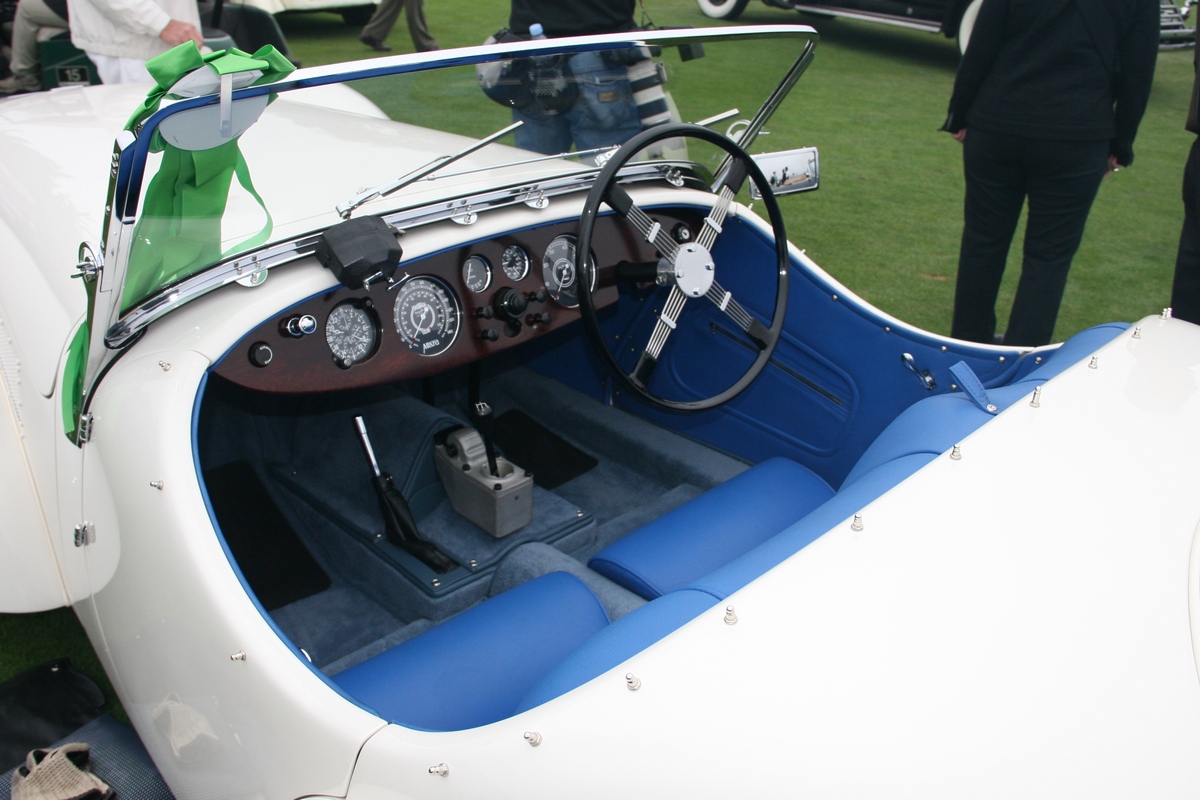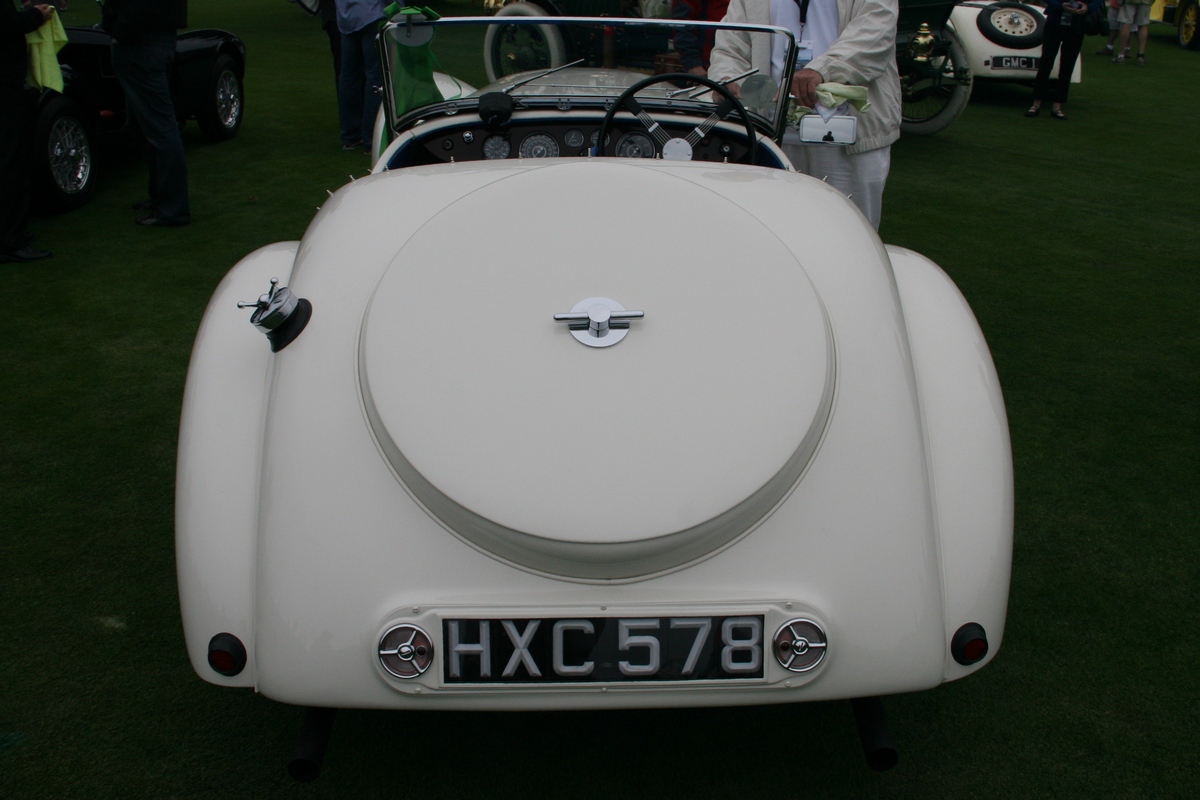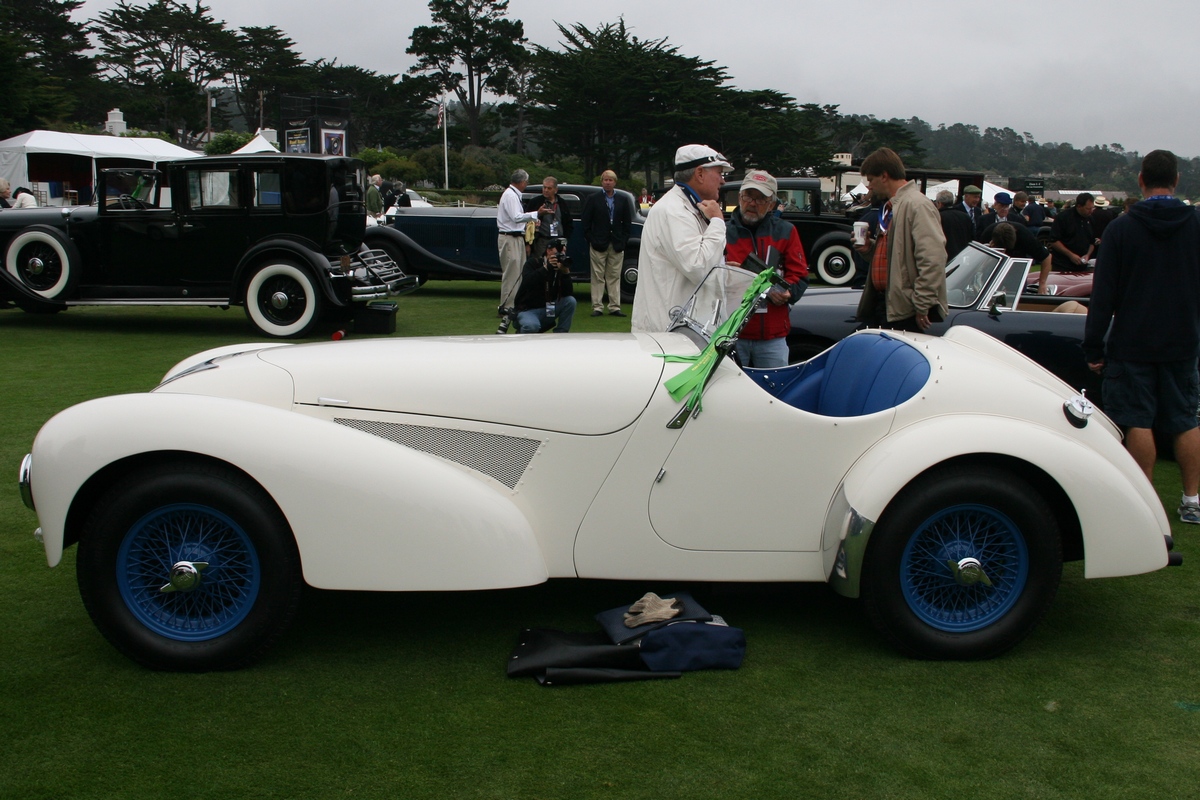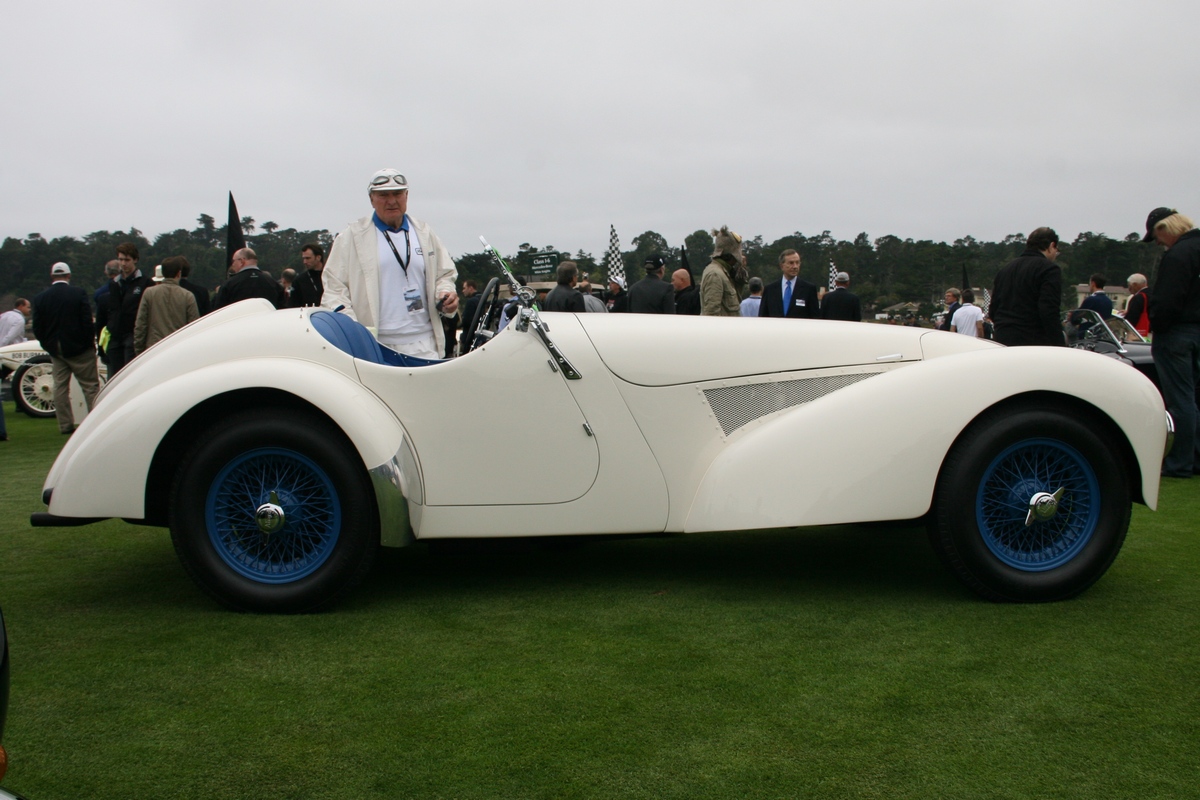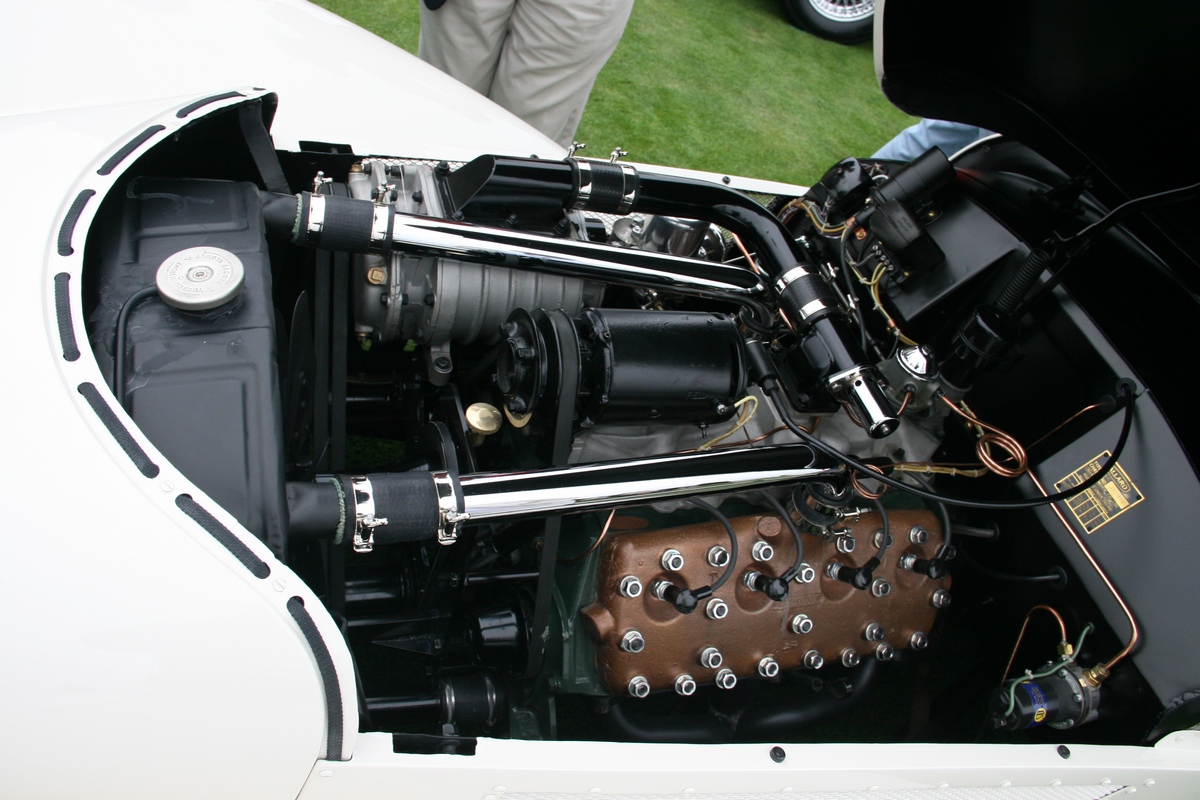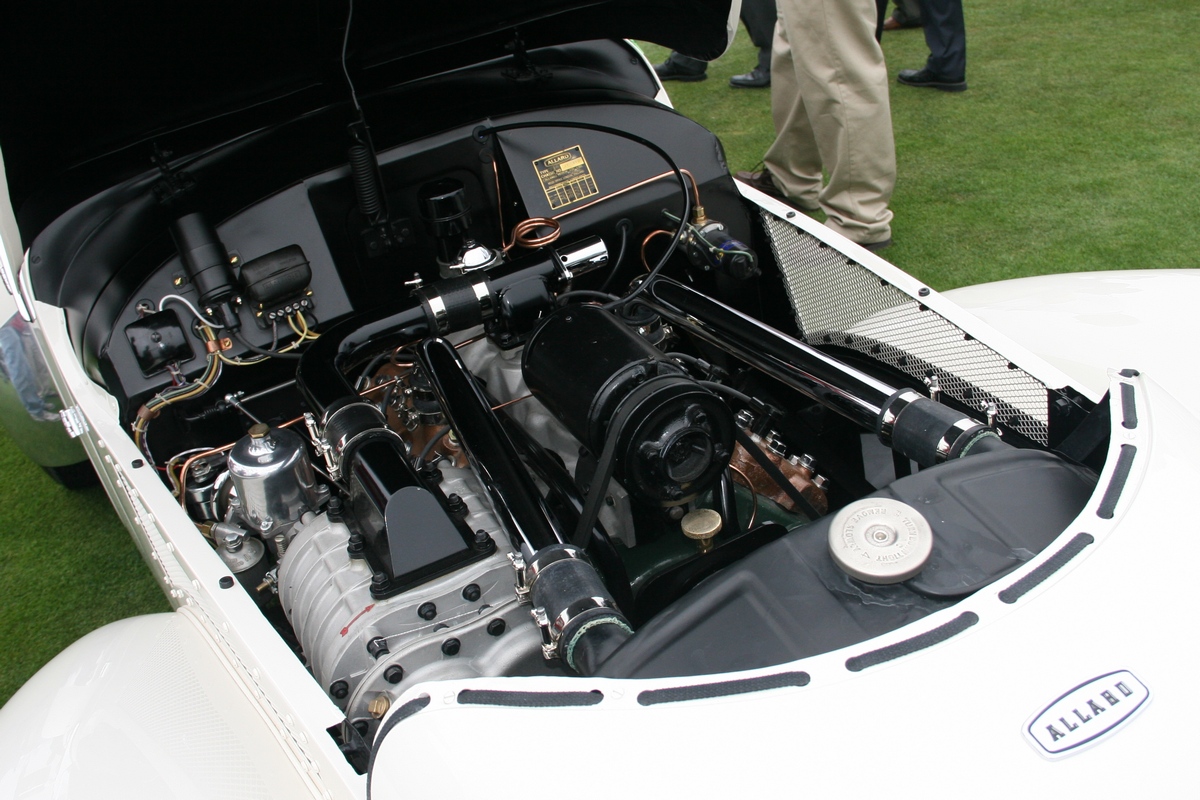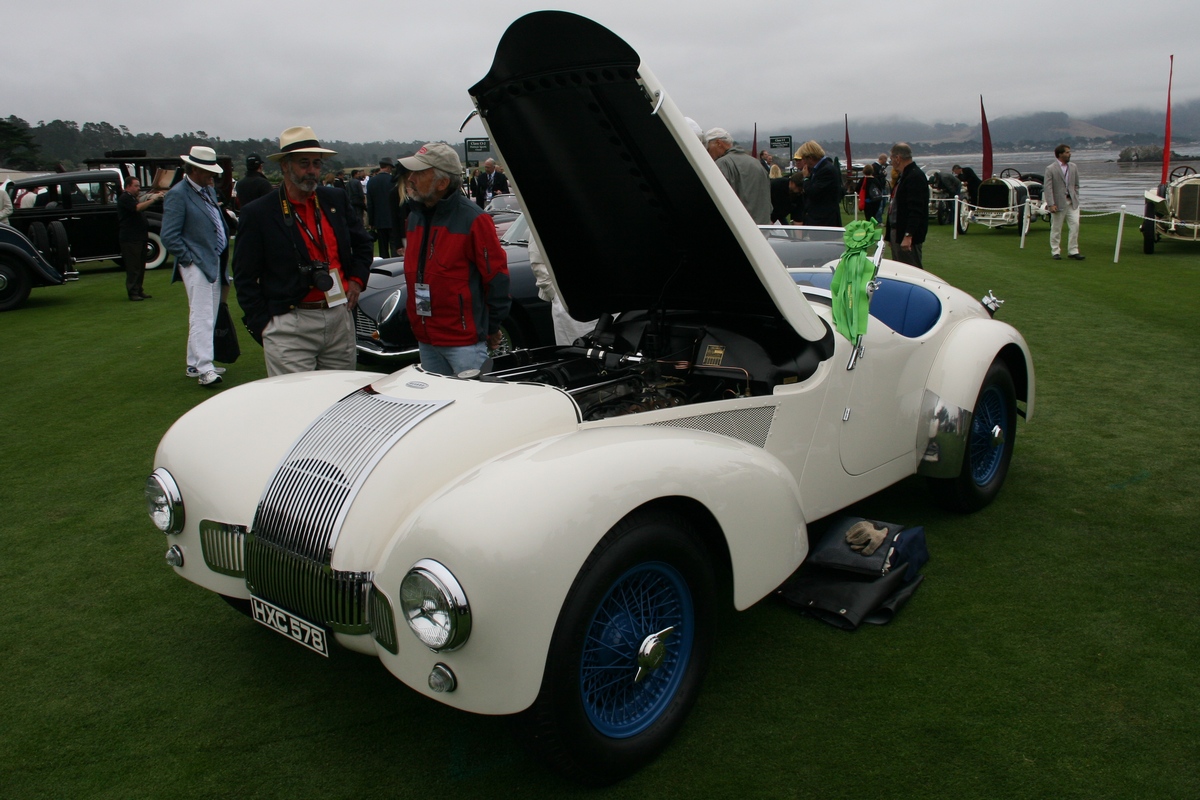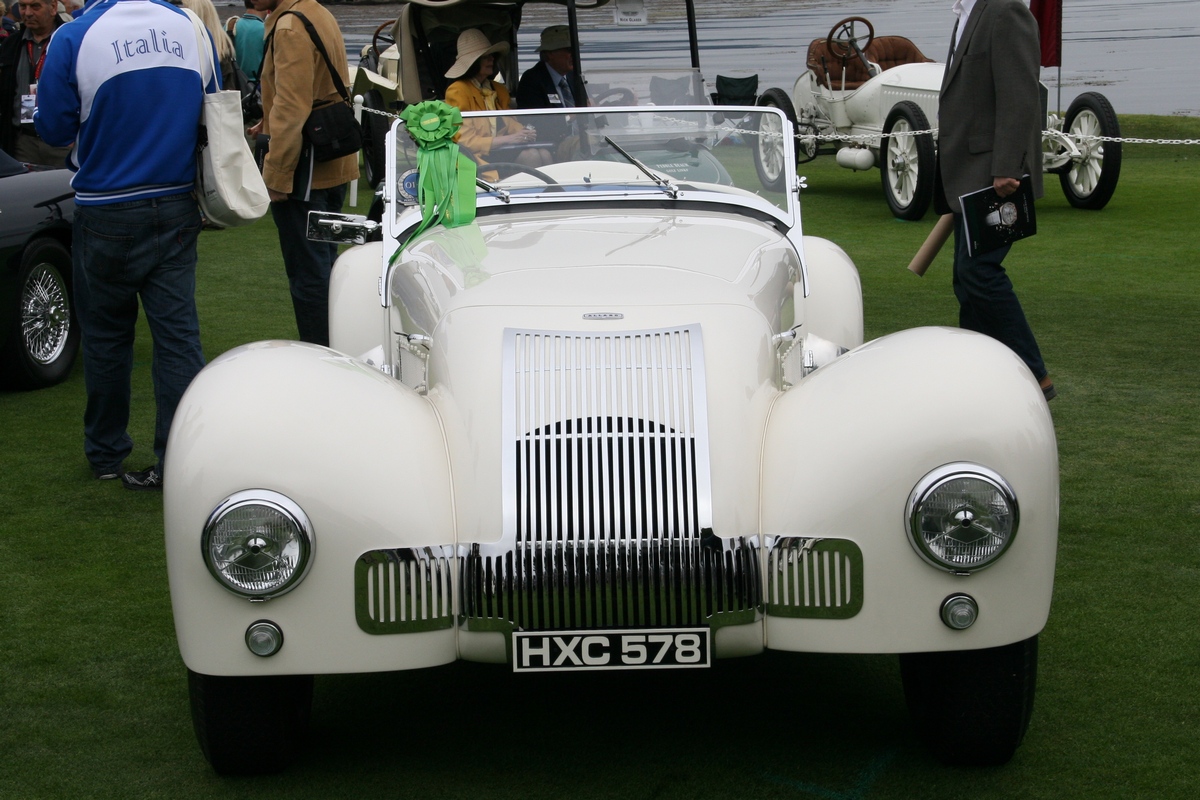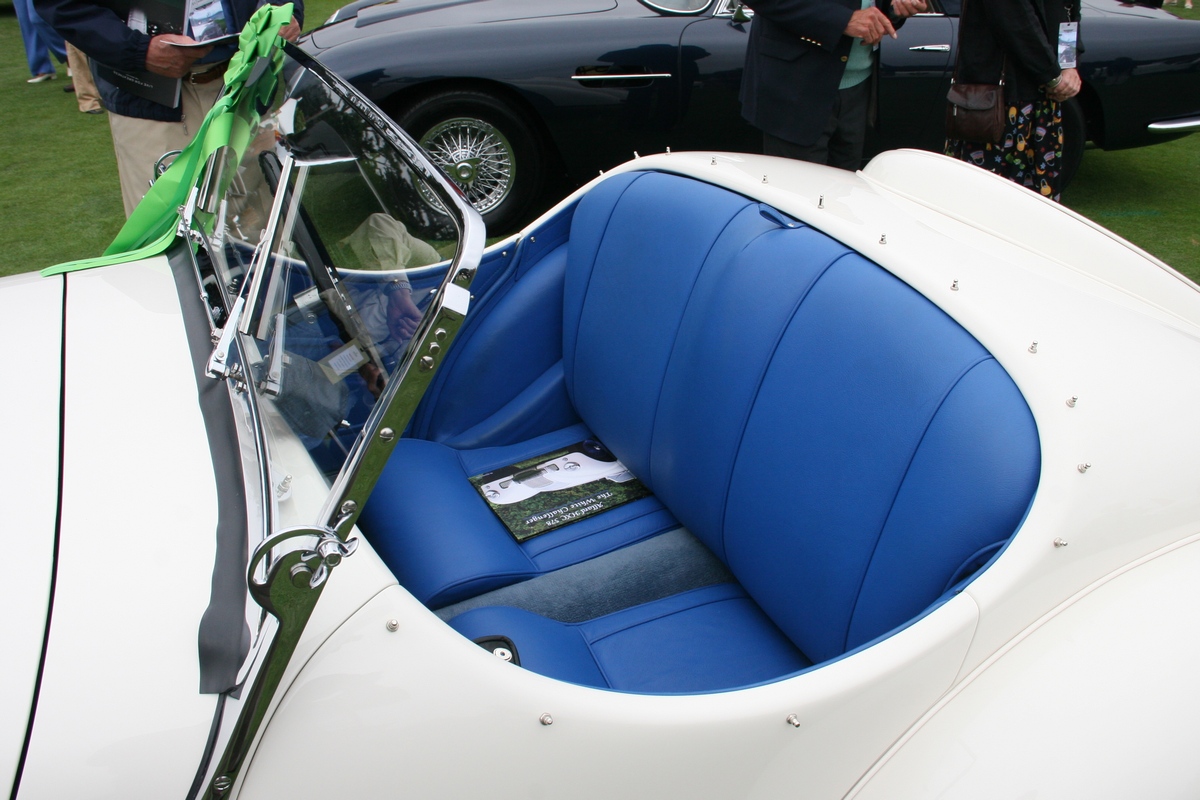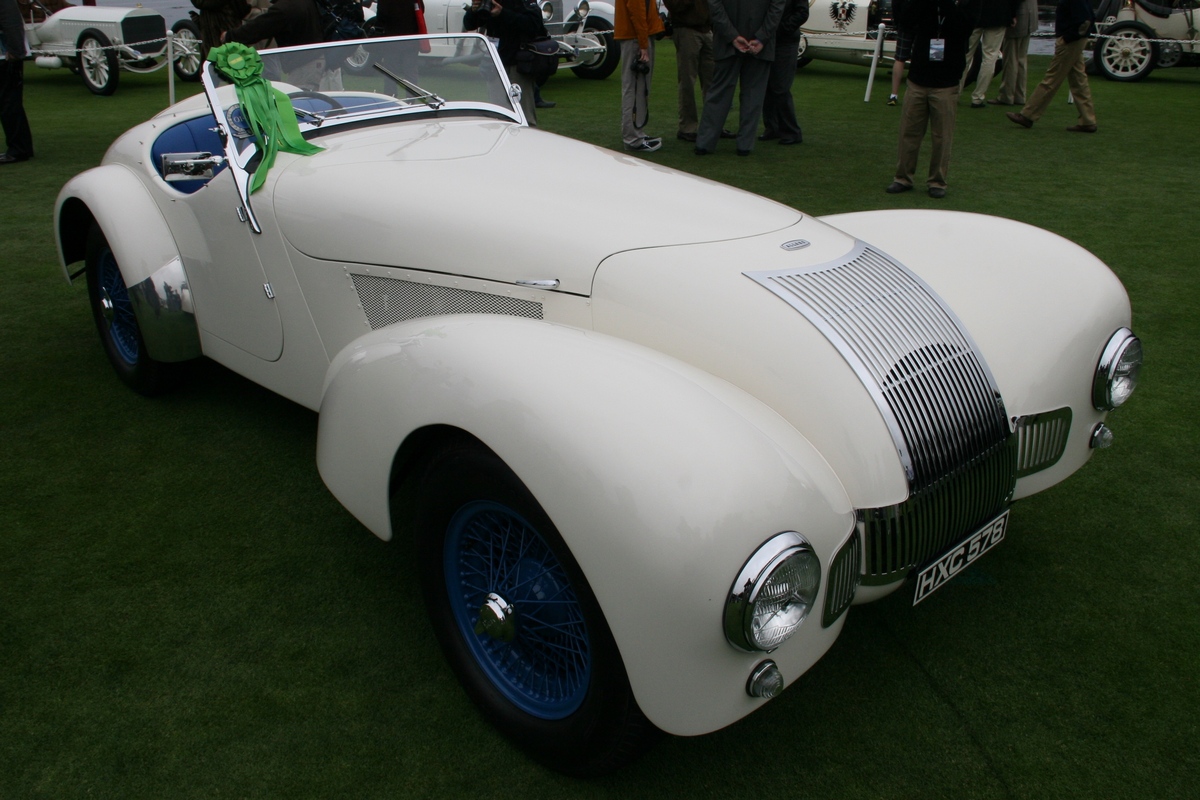 Allard J1 415 Ford/Mercury 24-Stud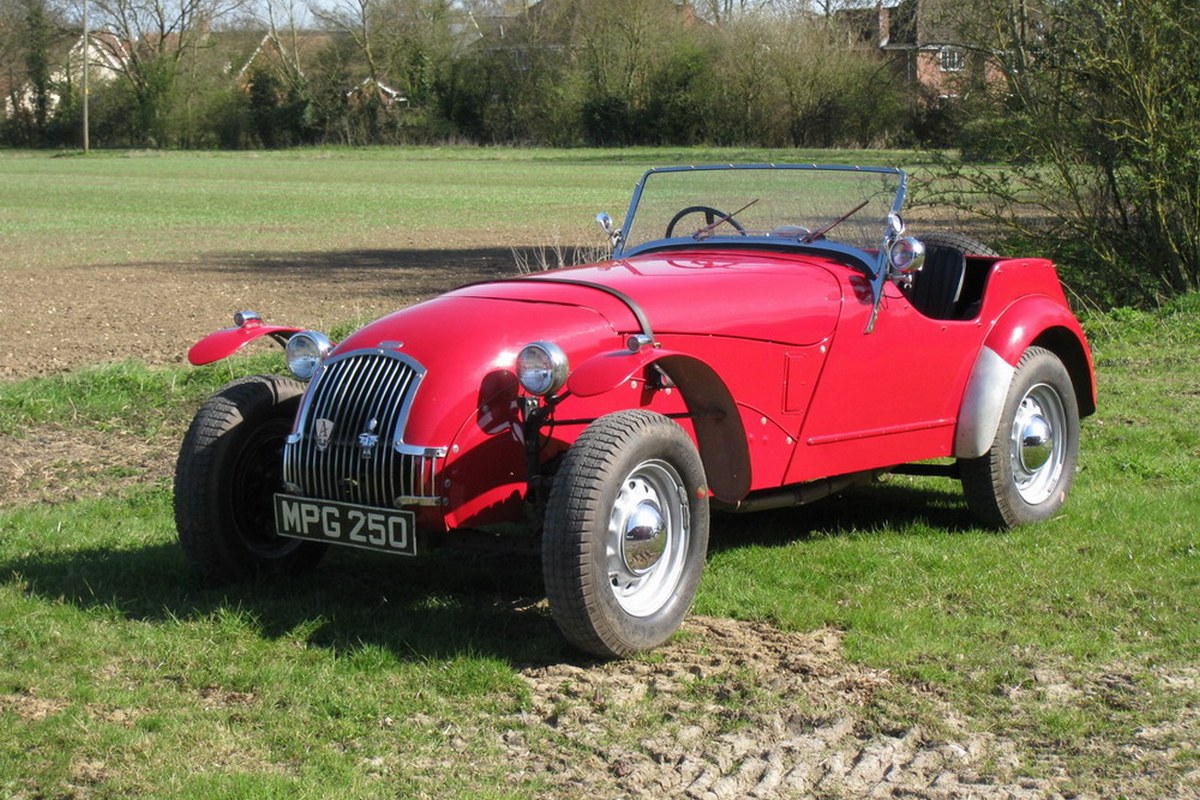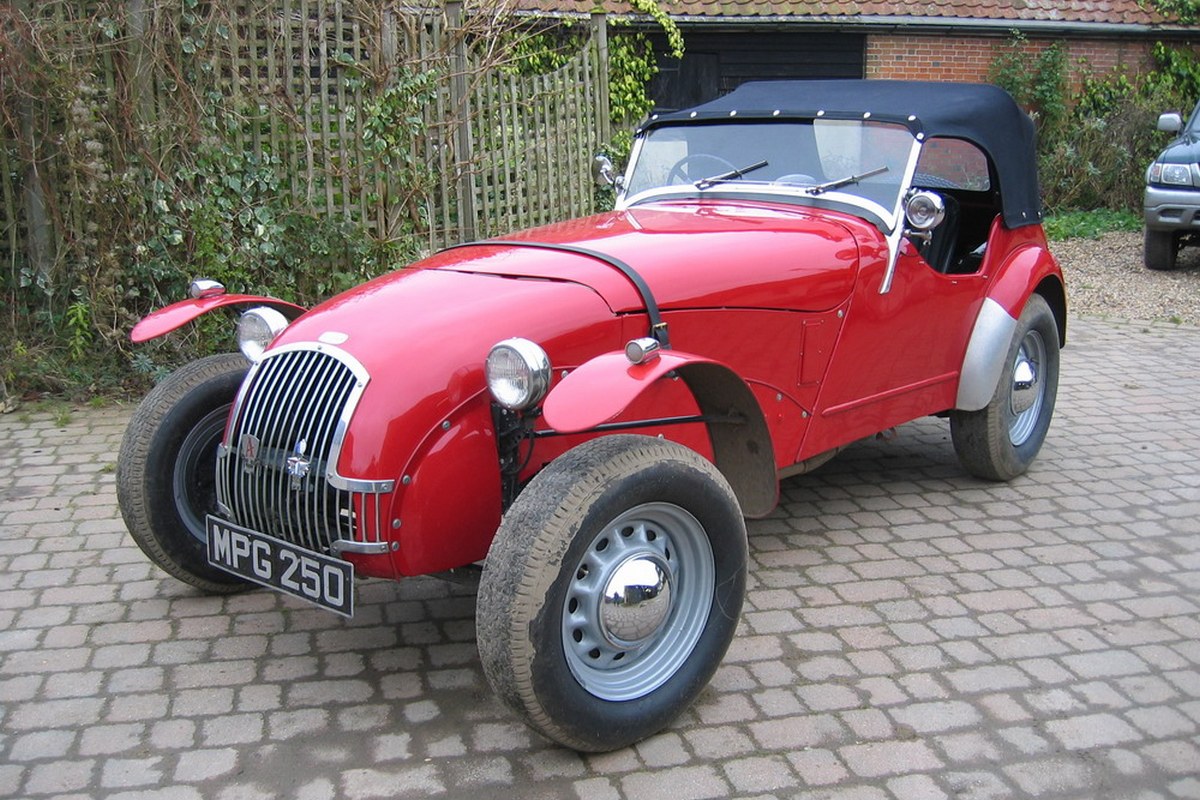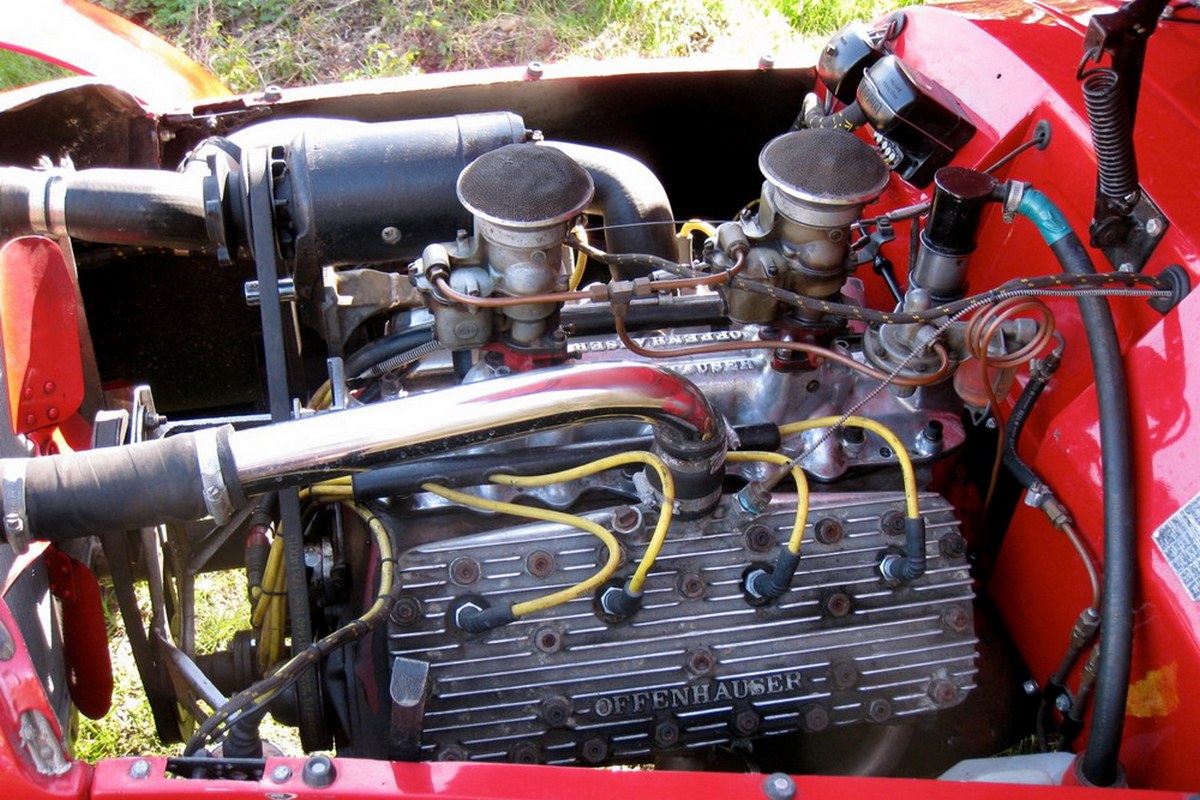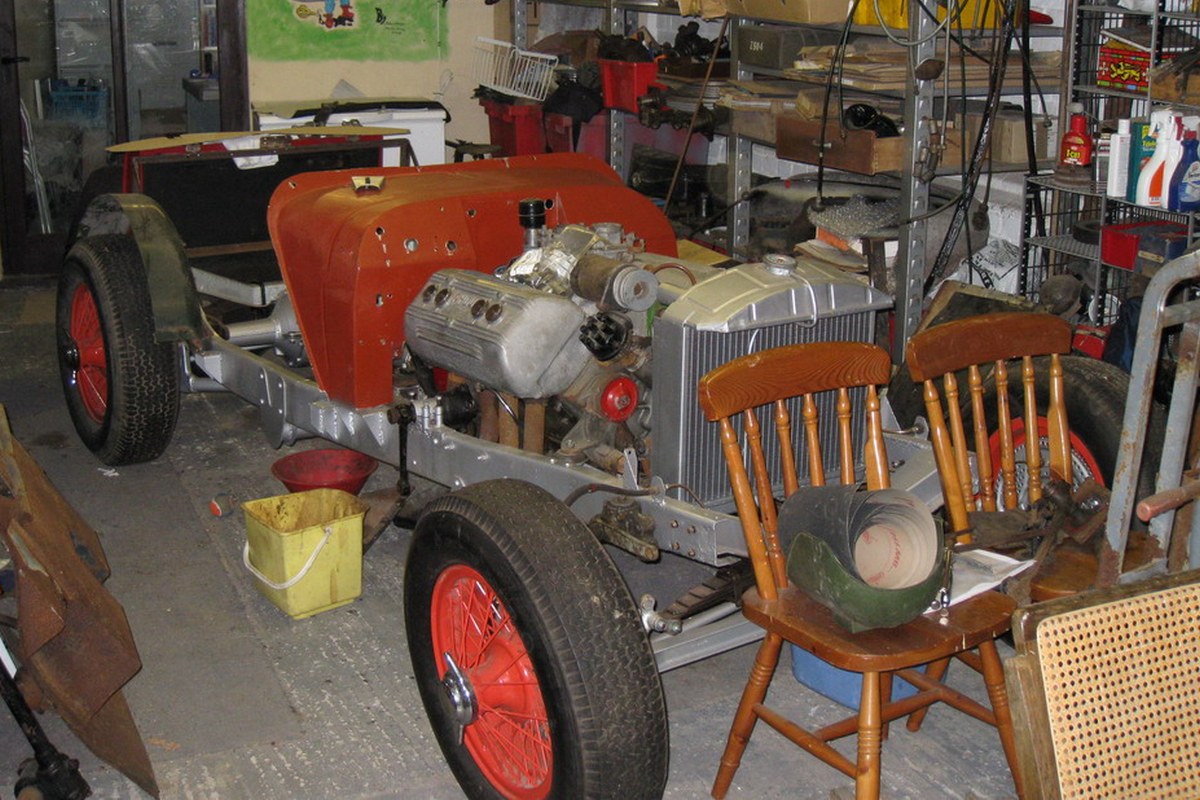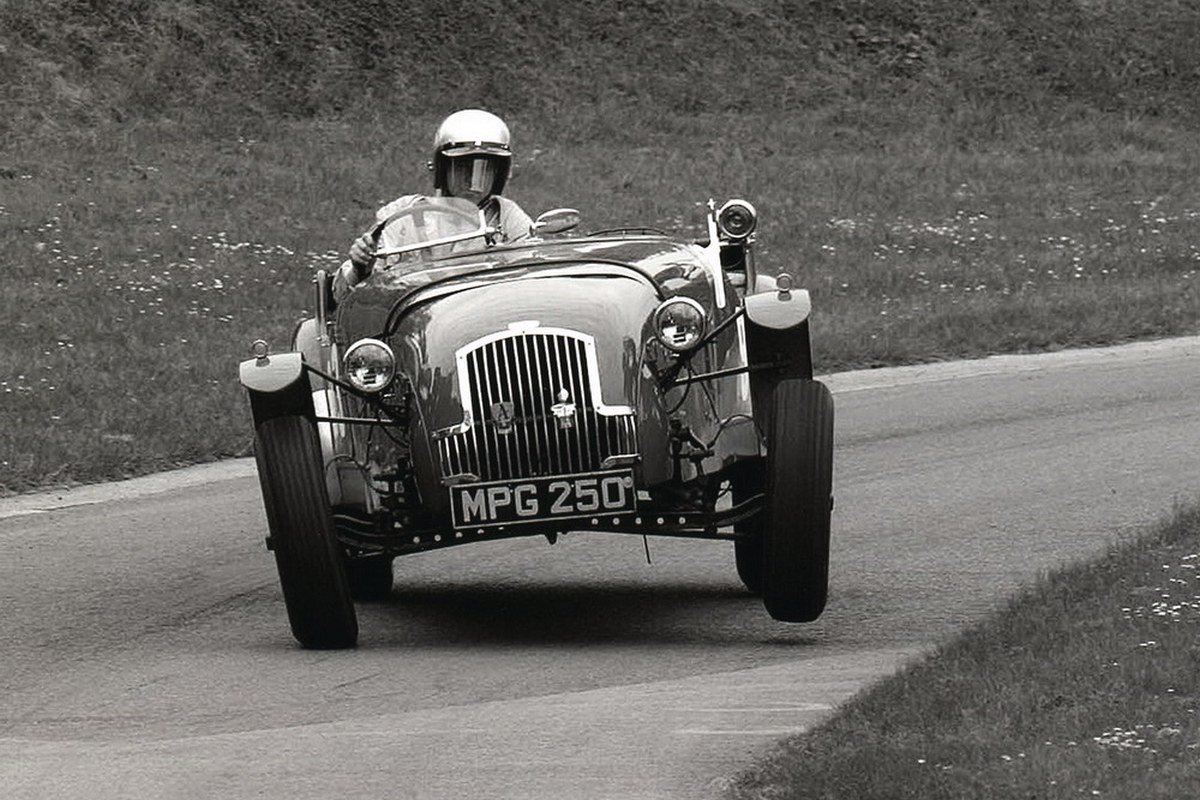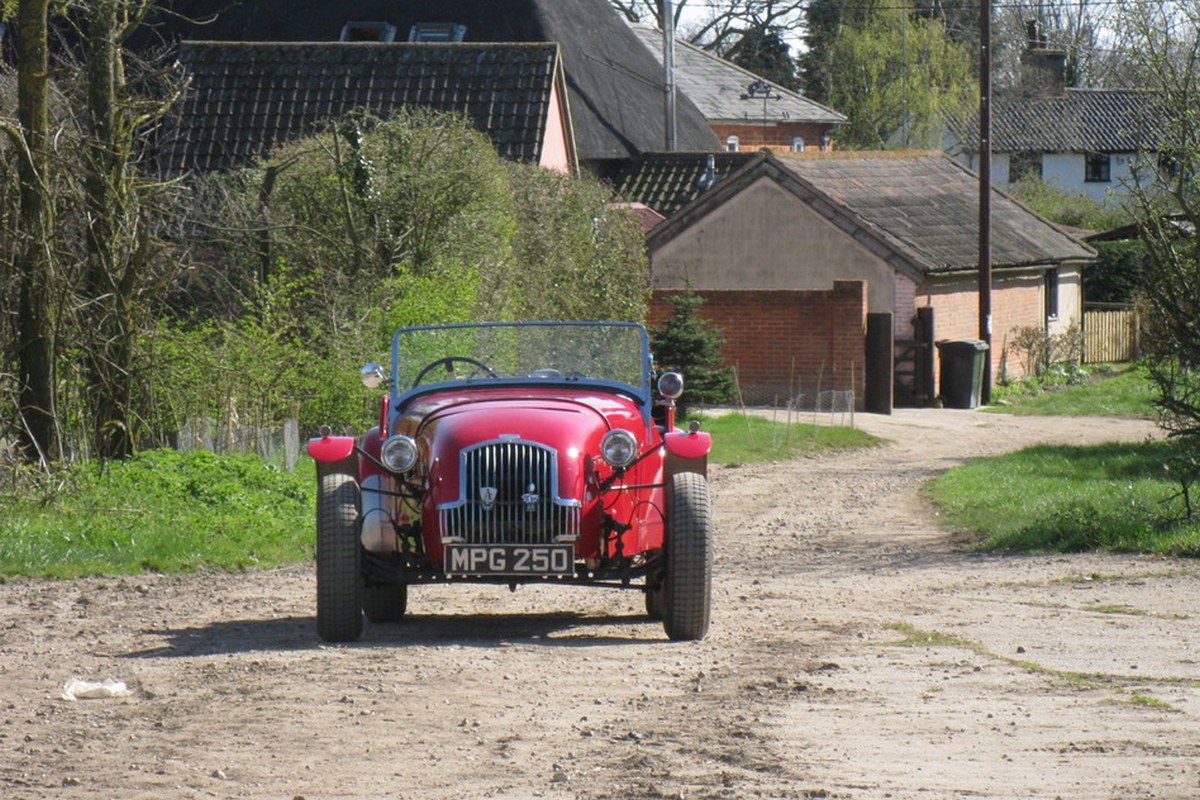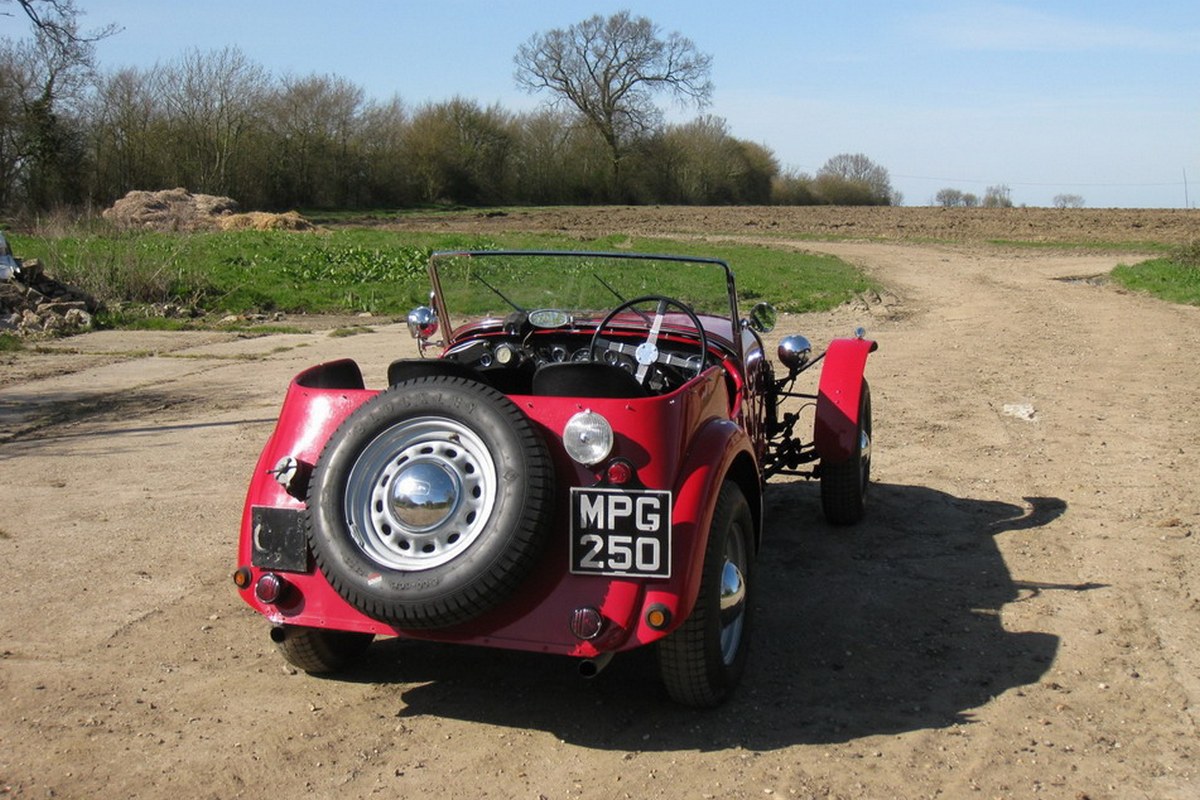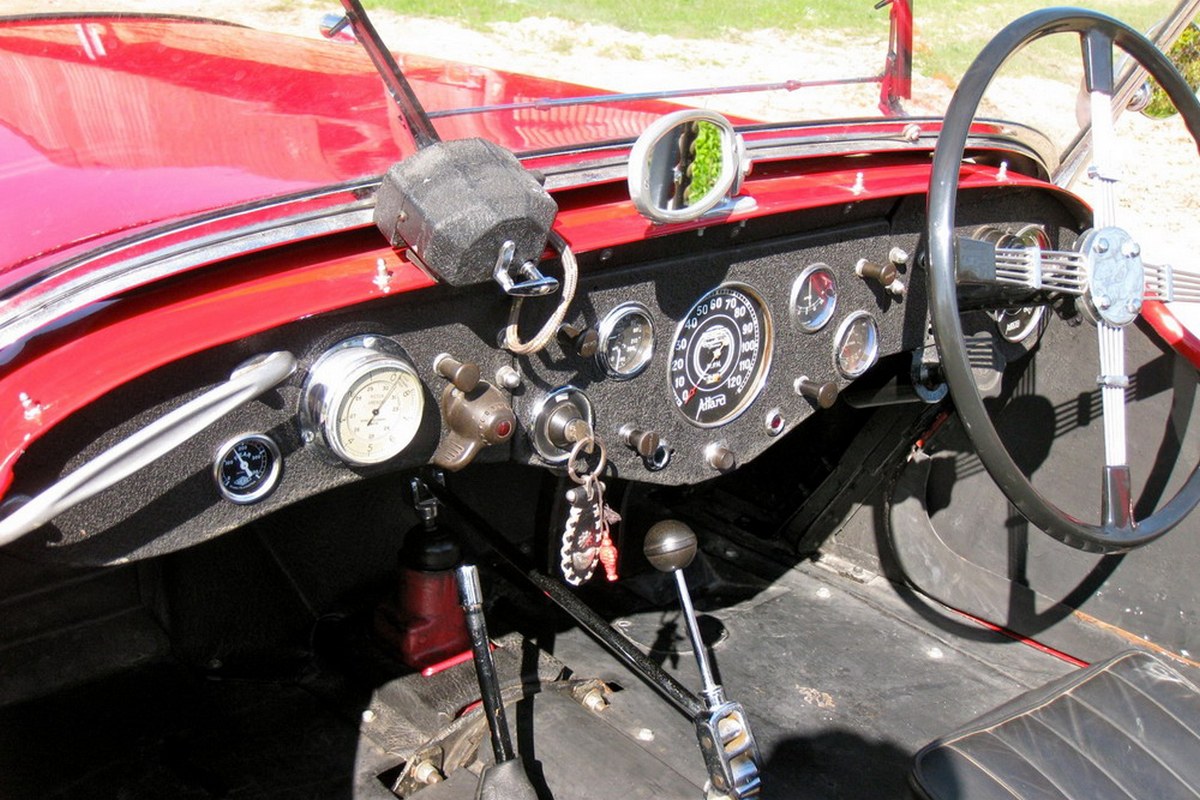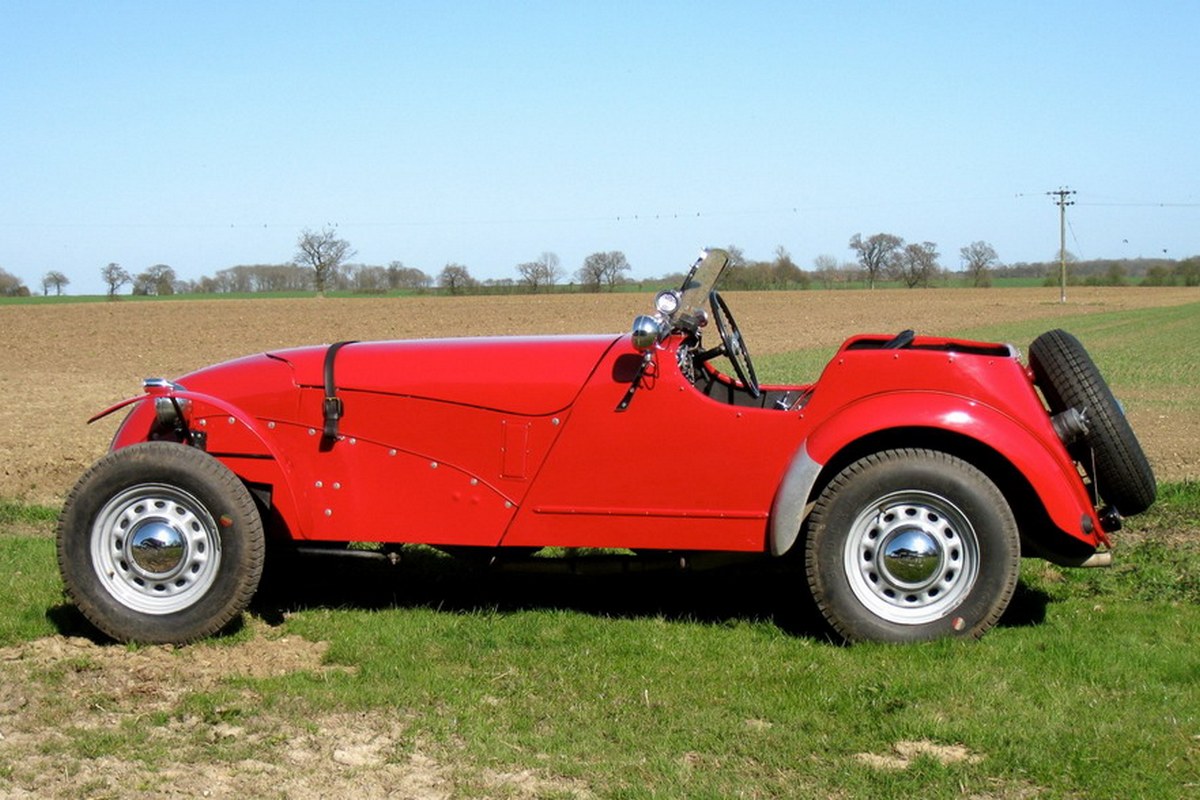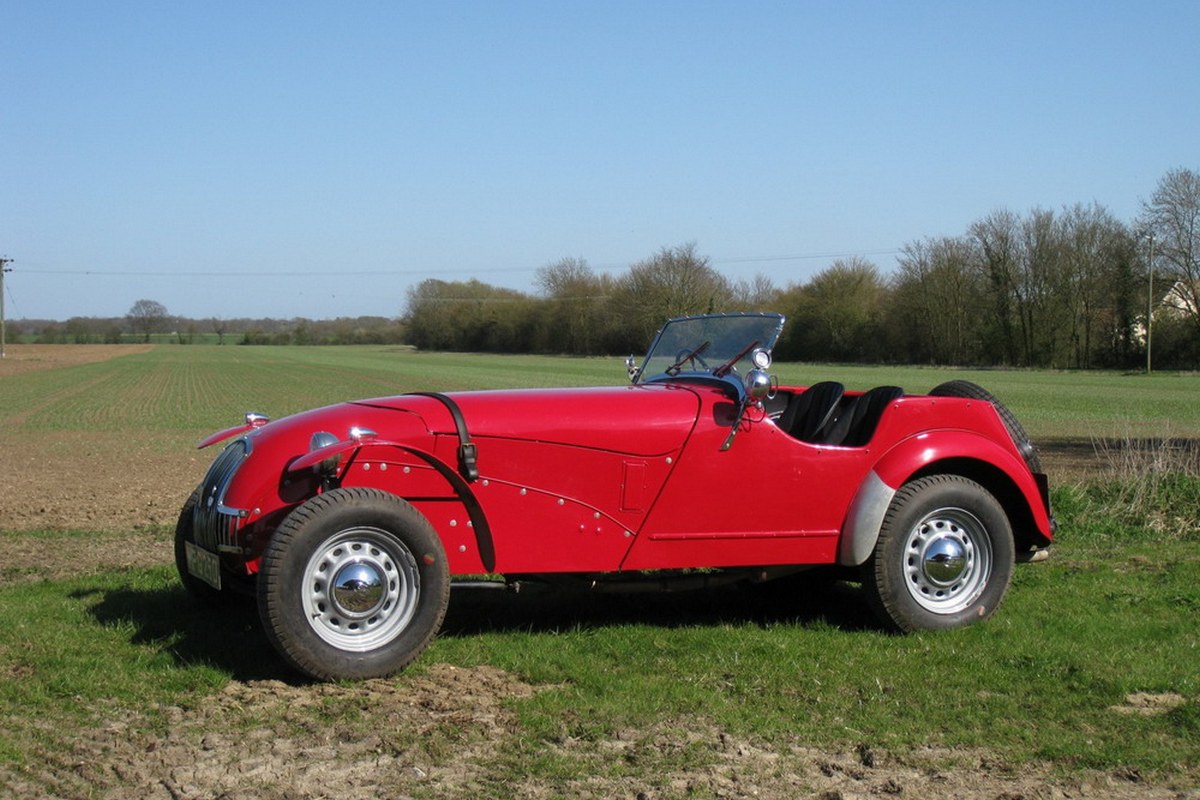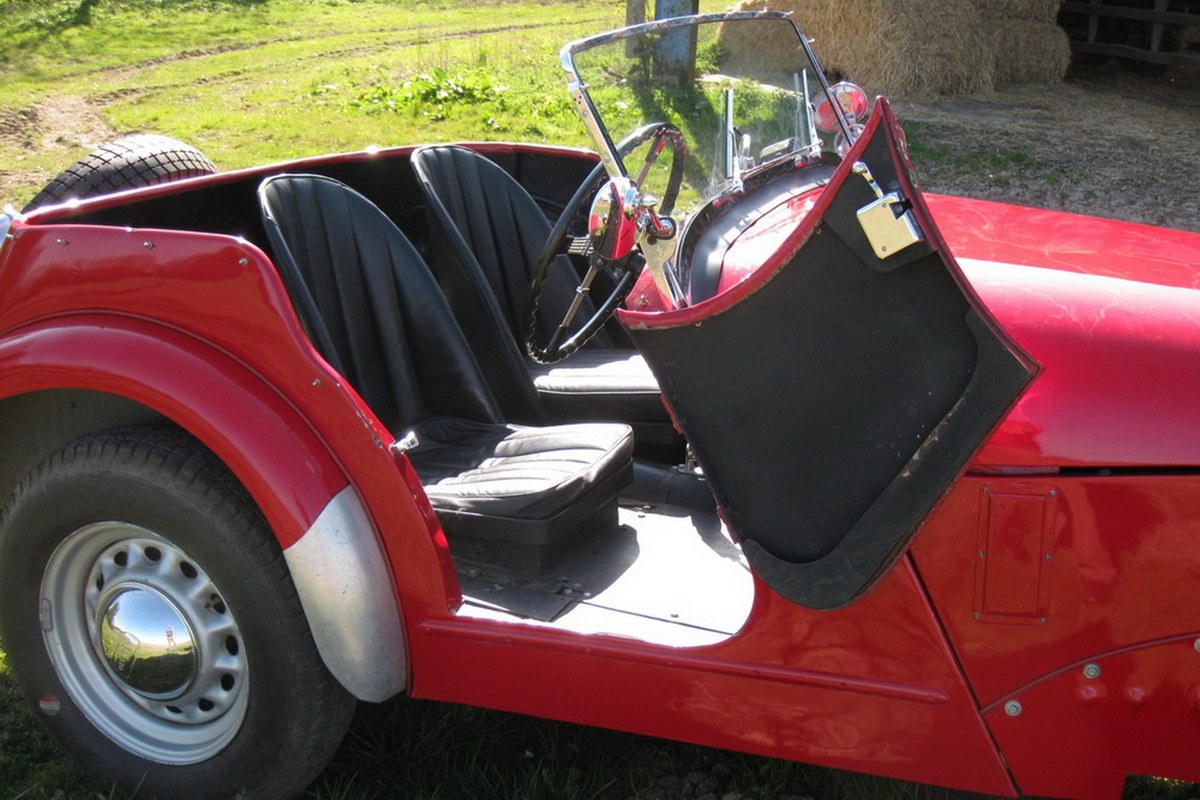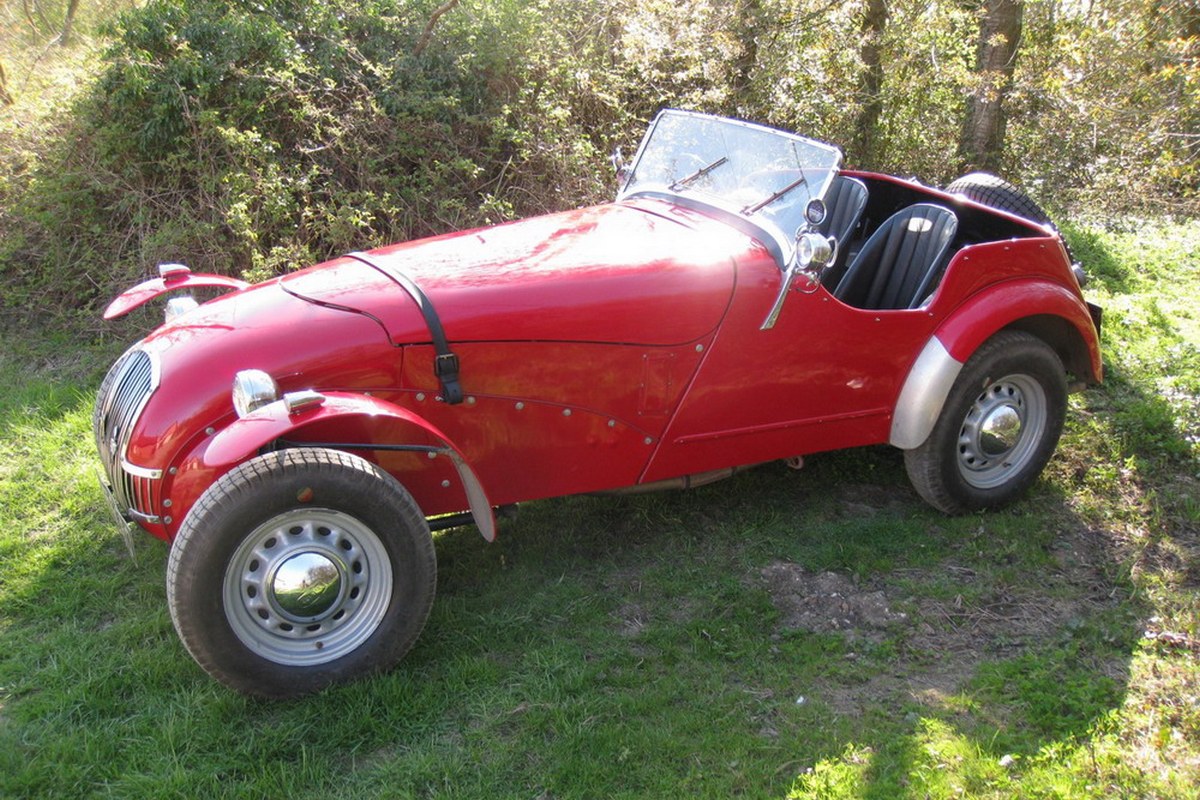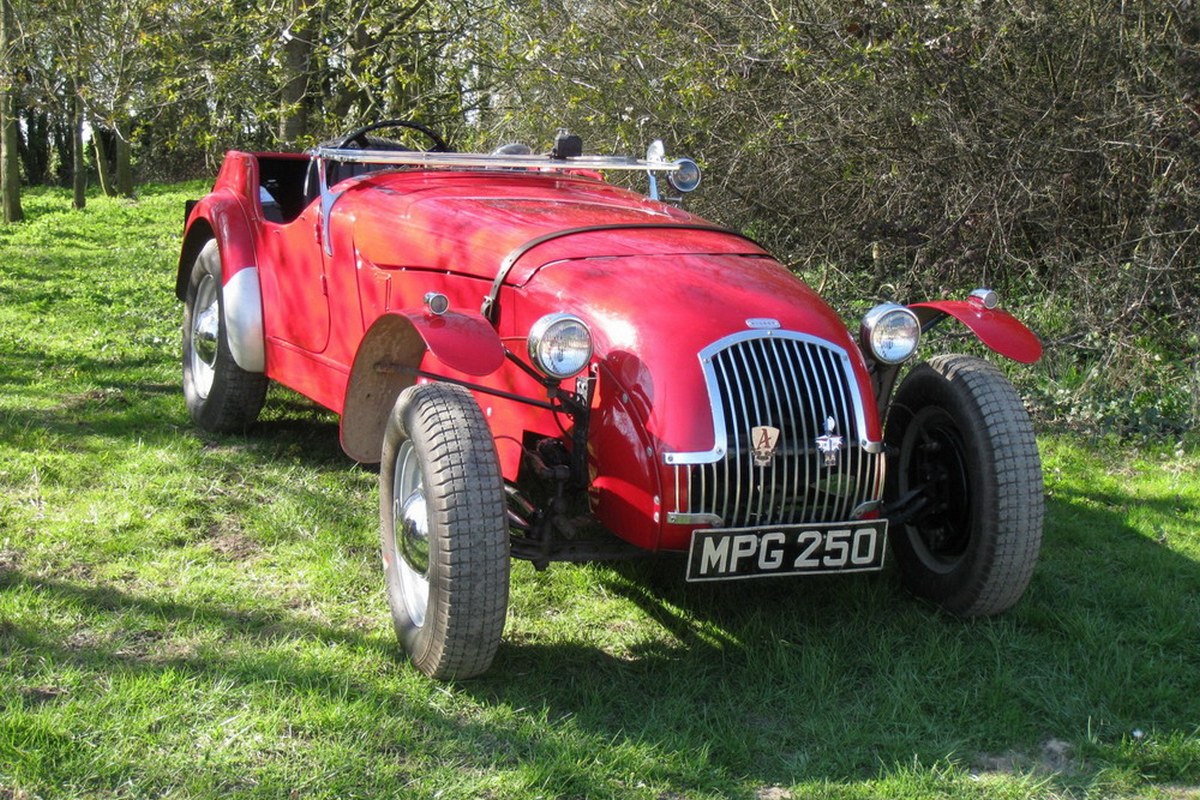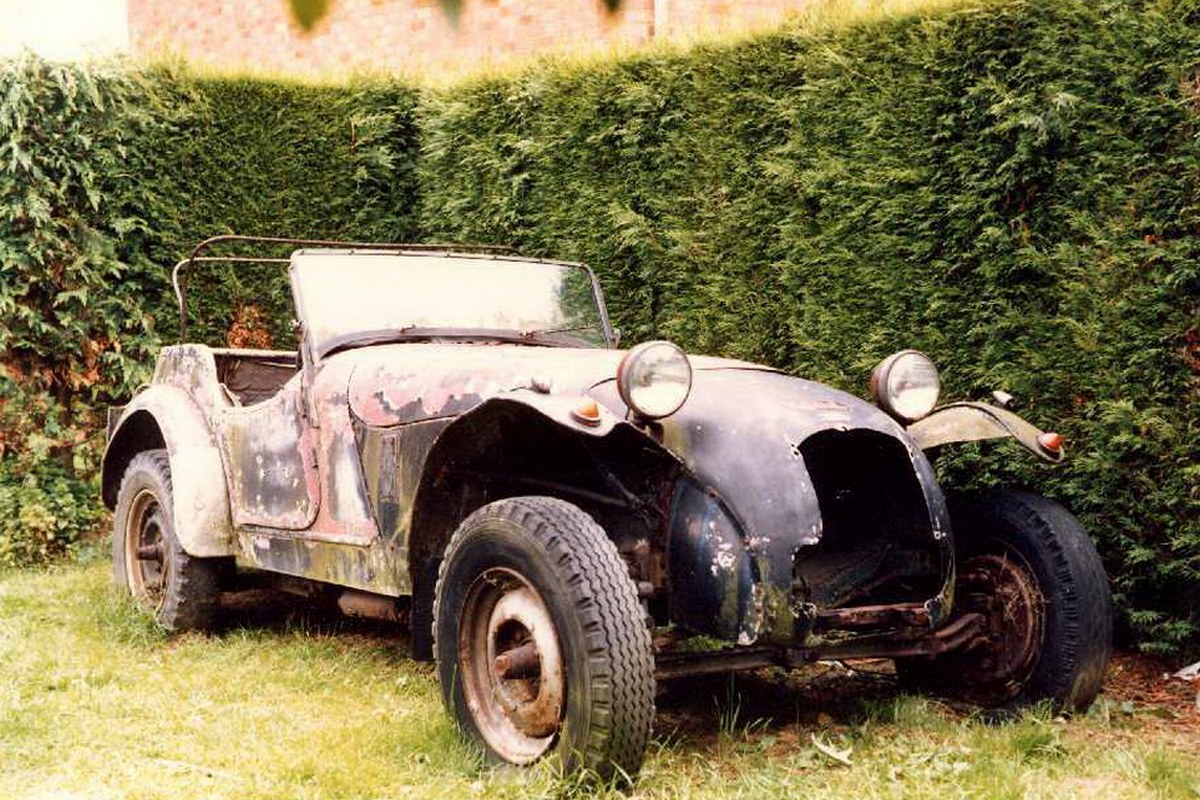 J1 SPECIFICATIONS
Years Produced: 1946 to 1948
Quantity Produced: 13
Existing: 6 (46%)
Length: .
Wheelbase: 100"
Track: 56" Front / 52" Rear
Steering: Marles
Front Suspension: Divided Front Axle
Rear Suspension: Live Axle
Weight: 2,520 pounds
Wheels: 16"
Tires: 16 x 5"
Fuel Capacity: 18 imp gallons
Engine: Ford/Mercury 24-Stud