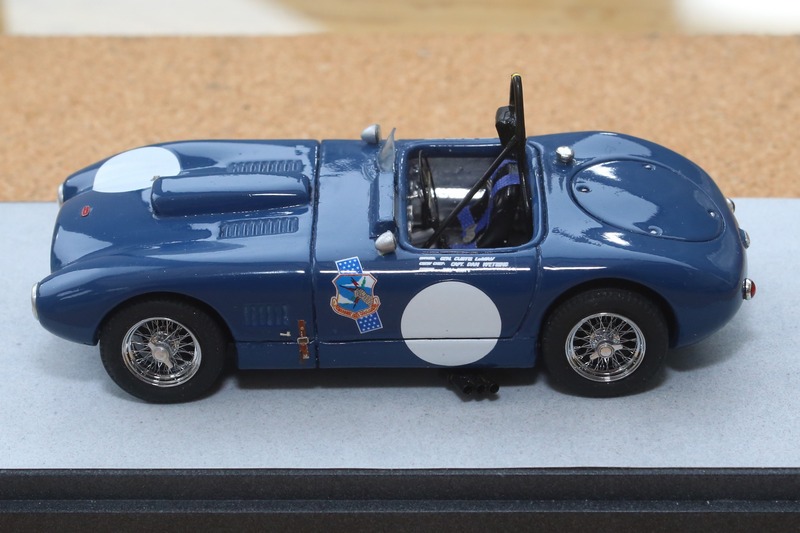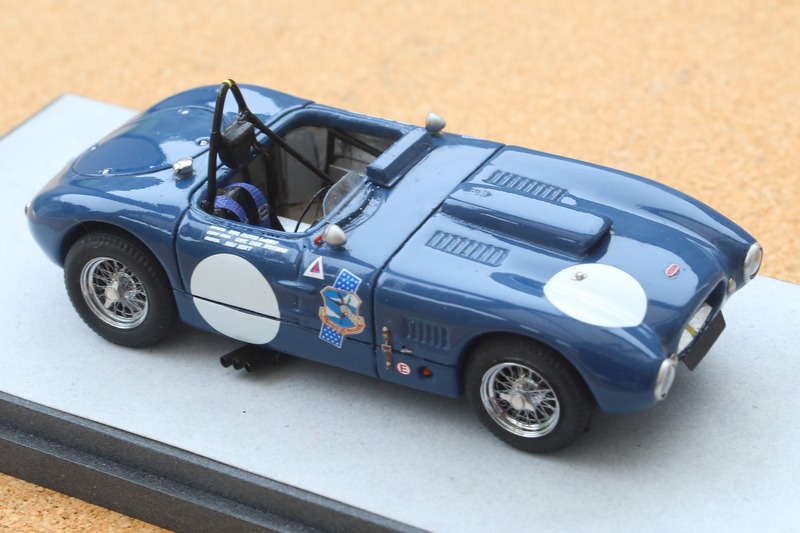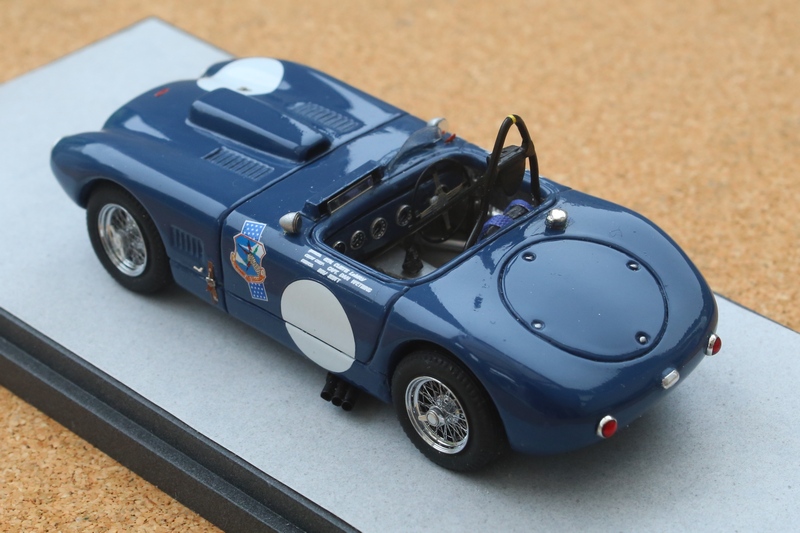 One of our creative readers recently shared one of his latest creations, a 1/43 model of JR-3404. Rodney writes, "I have built models of all types of cars for collectors over the years and confess that I have been looking to build a model of General Curtis Le May's Cadillac engined JR since seeing it race a few times at the Goodwood Revival. I just love the appearance and sound of this beast of a car.
The only model of the JR that I am aware of was produced by Echoes in 1/43 scale. This has long since been discontinued and despite searching for several years I never managed to find one. That is until a customer mentioned that he had one and kindly gave it to me. The body has been extensively modified and very little of the original kit was used. I didn't have any reference photos of the dashboard so my interpretation is mere guess work. So, after much modification and the help of a great decal printer, I finally had a model of one of my favorite cars. I would be more than interested in purchasing another kit if any of your members have one tucked away (if you have a model that you'd like to discuss with Rodney, click here to contact him).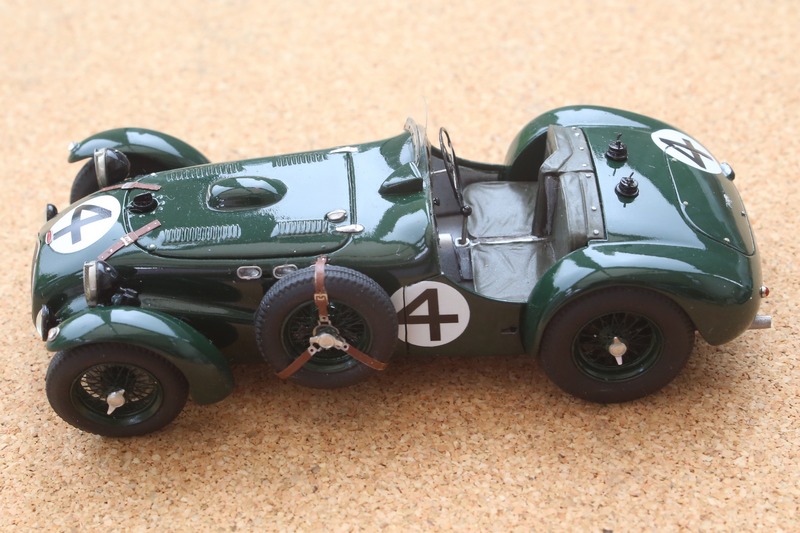 The model of J2-1578 raced by Sydney Allard & Tom Cole at the 1950 Le Mans car was produced by my very good friend Tim Dyke under the name of M.P.H. Models. Tim is a stickler for accuracy and goes to great lengths to research his projects. These were offered in a very limited edition "as builts" only. They are very, very collectible."
We reached out to the owner of 1578 to see what he knew of this model. Steve replied, "I helped Tim with the details for the model while I lived in Indonesia. I also visited him in the UK while there on business for a few months and he gave me a couple of these models. I also gave him a piece of the original alloy boot cover to cut up and give with each model he sold. His workshop is the size of my trailer, had a few pints with him at the local pub and road around the countryside with him for a day, neat guy."
Rodney, thanks for sharing your handy work!