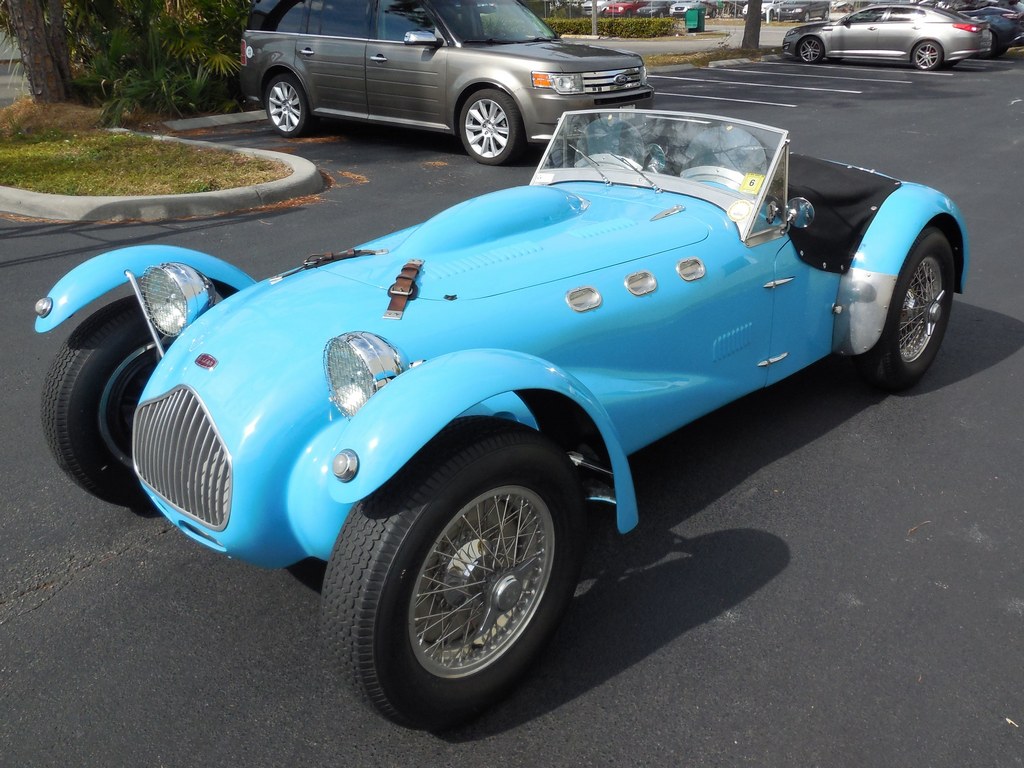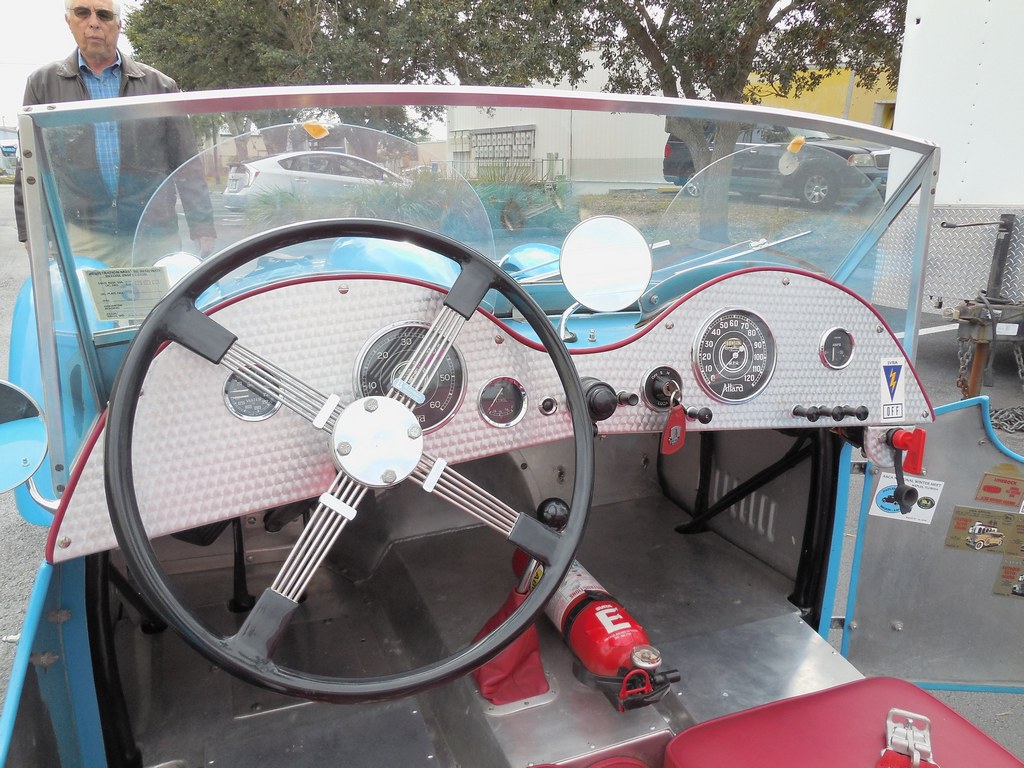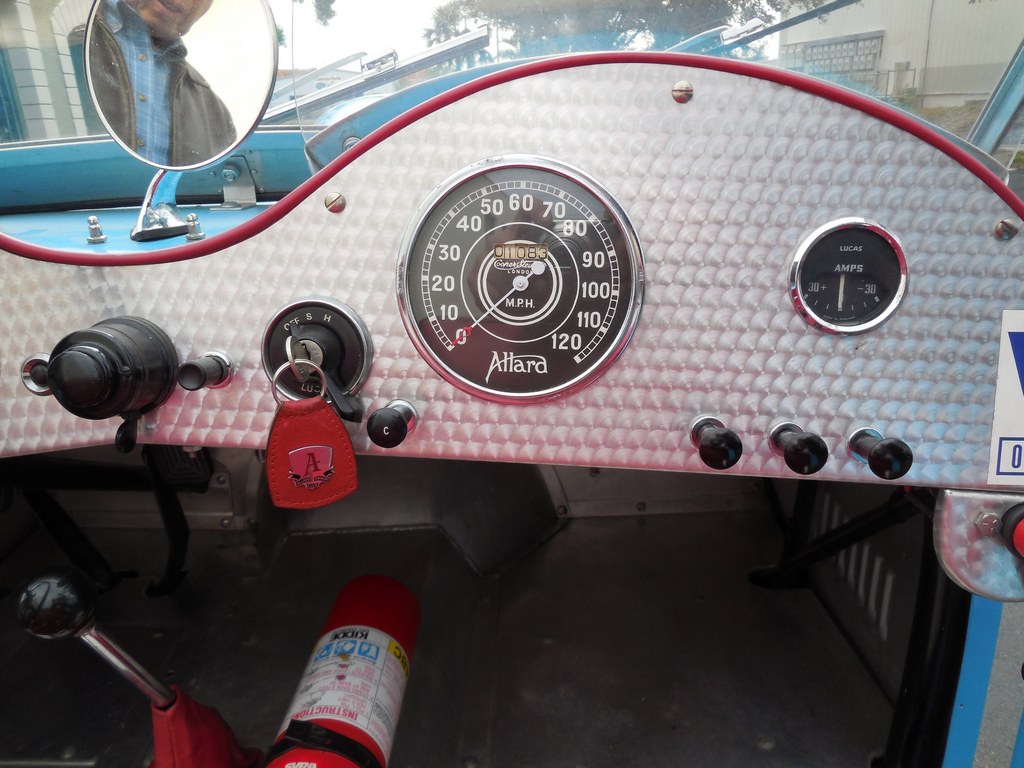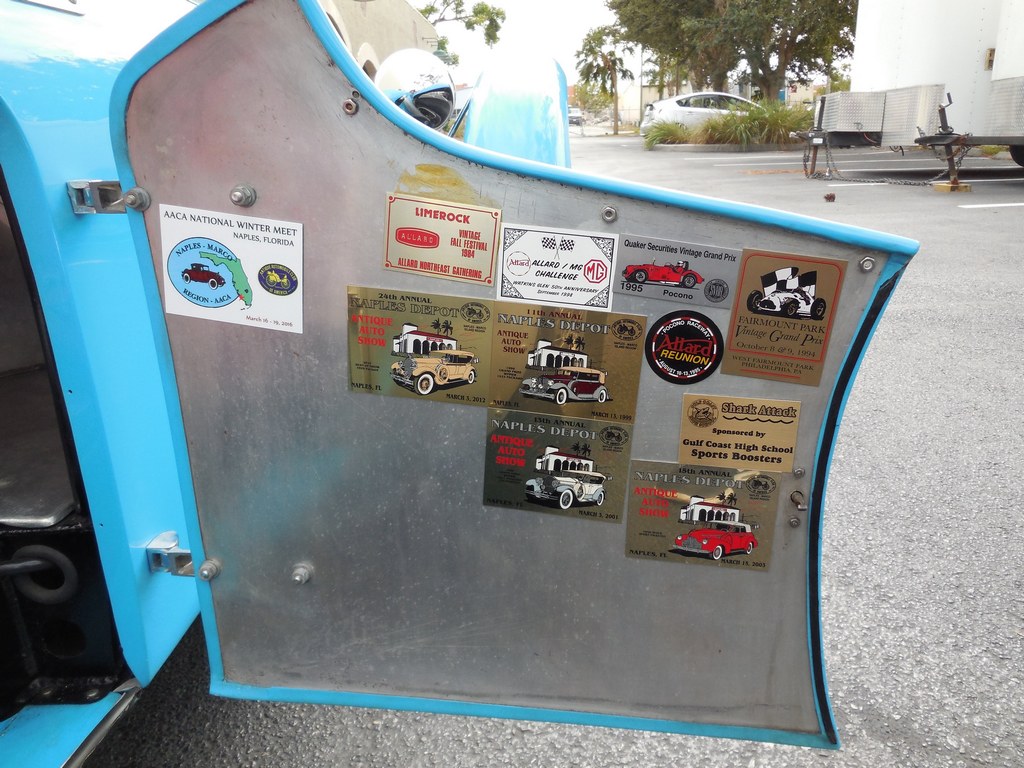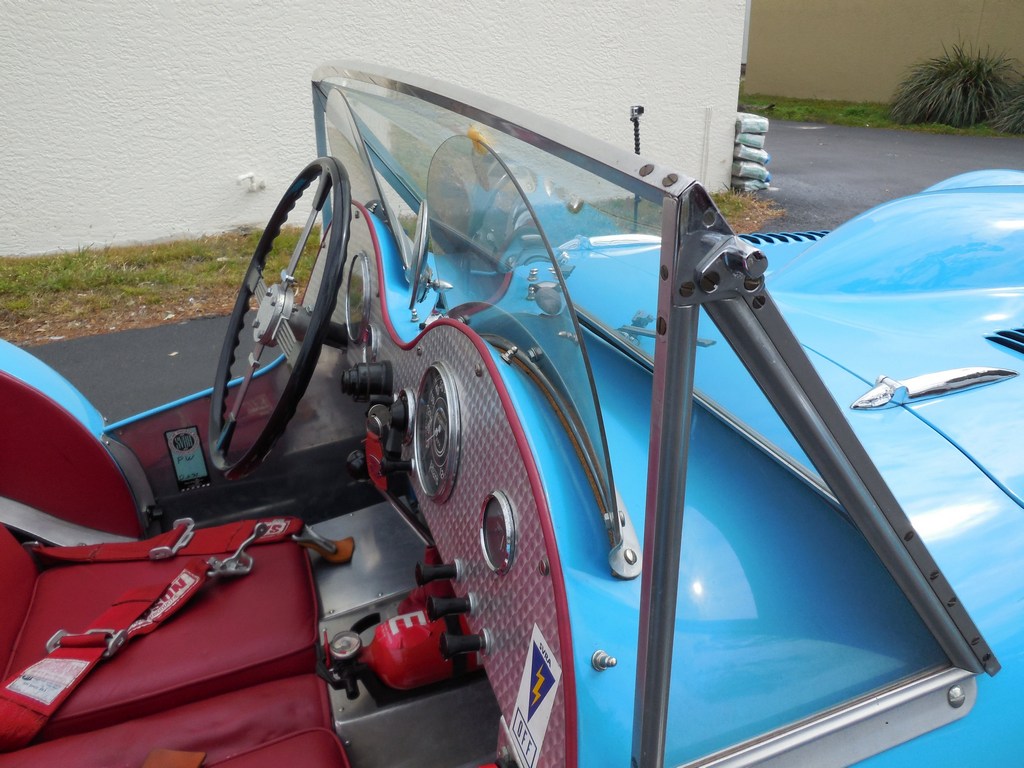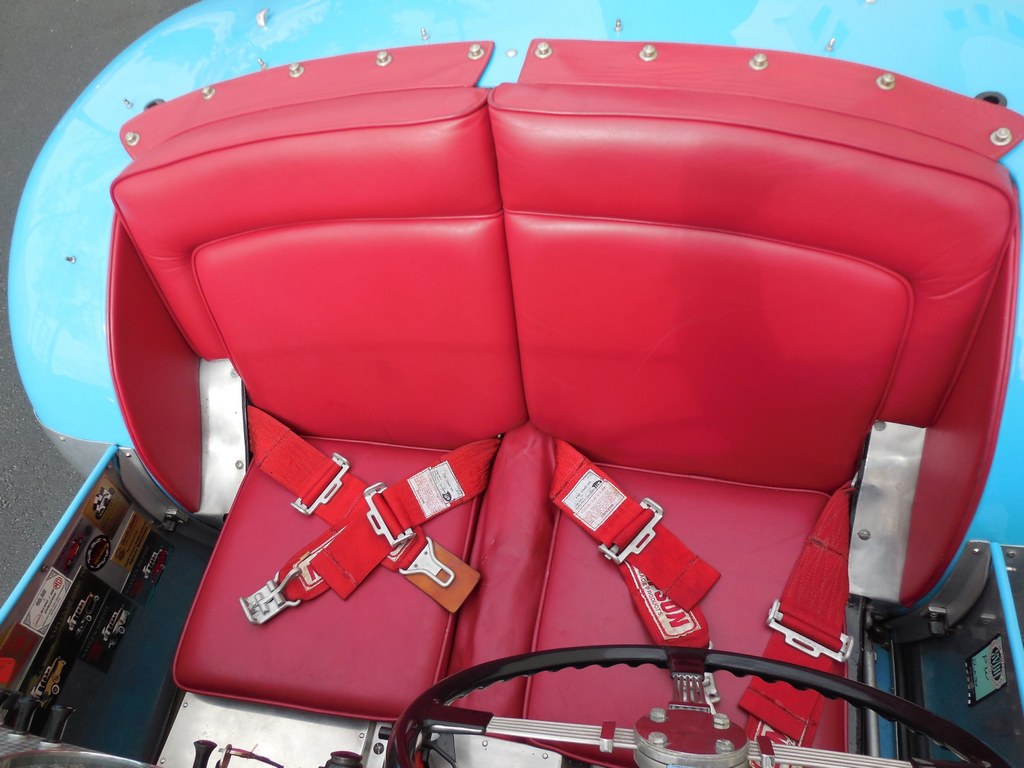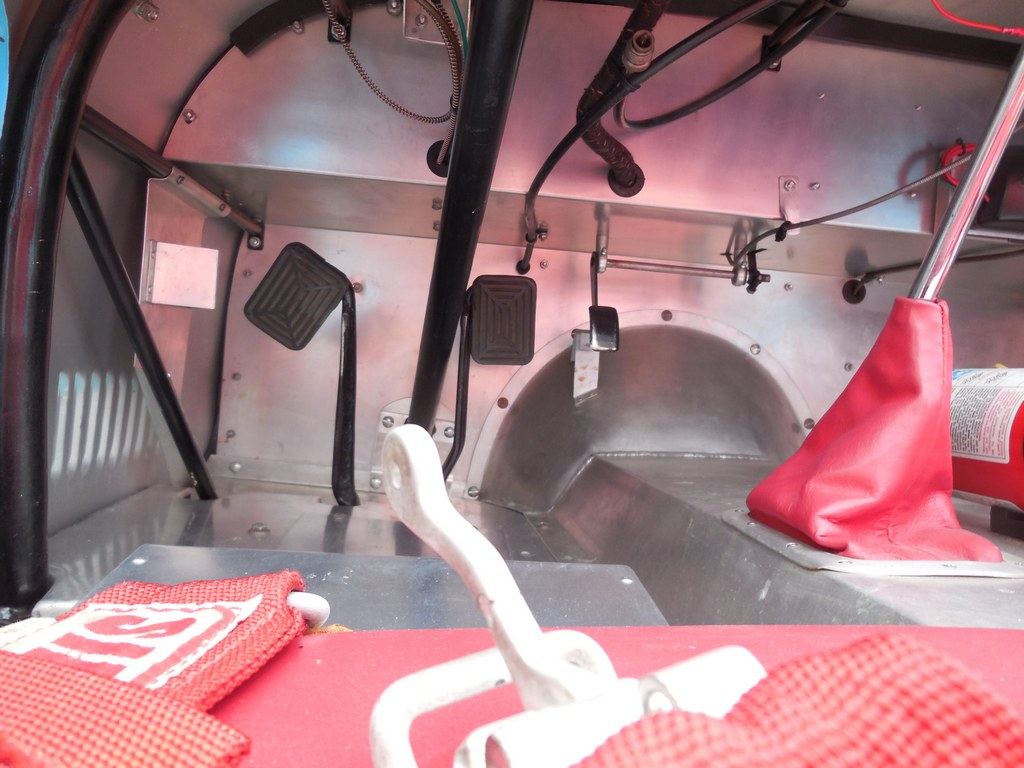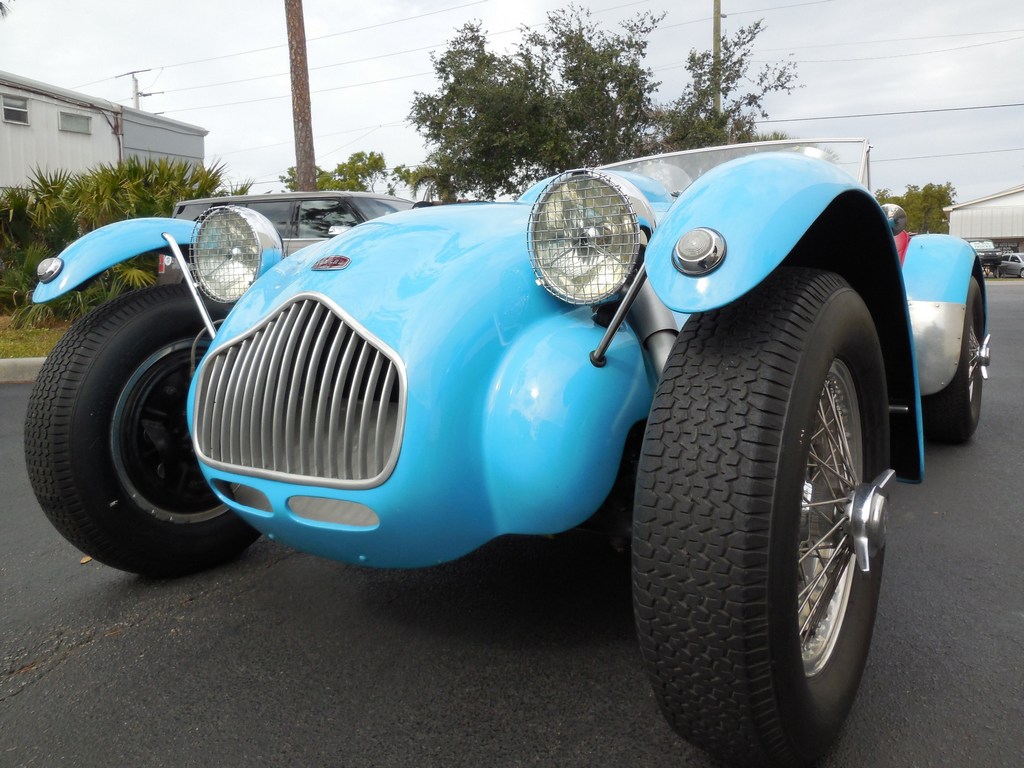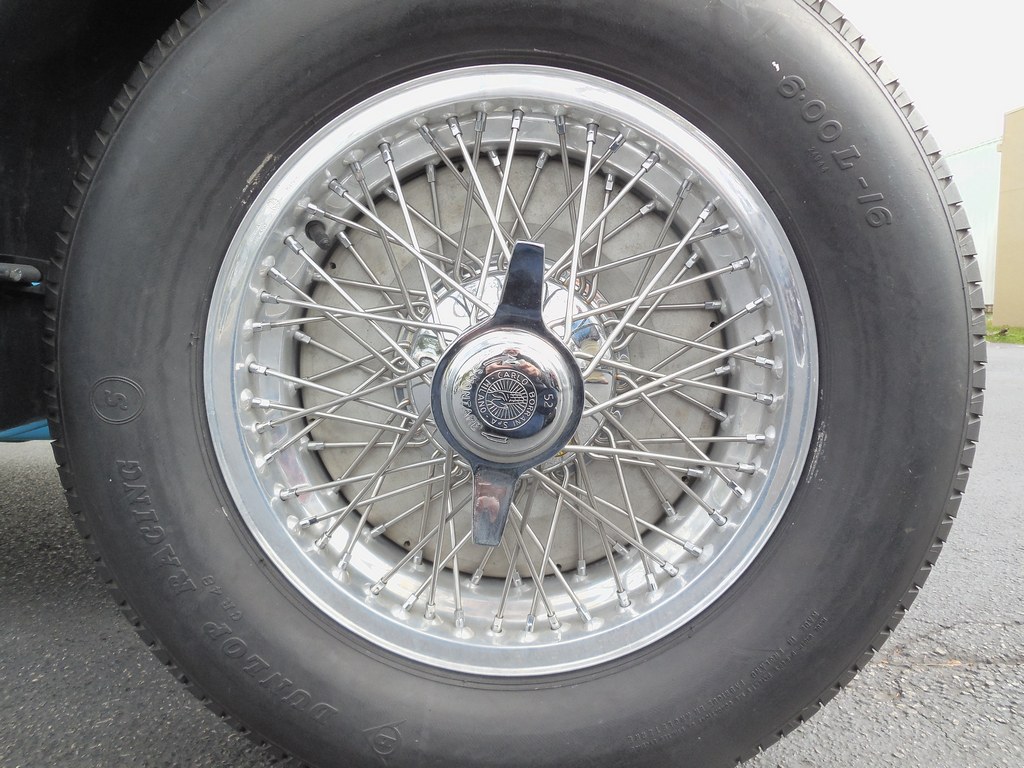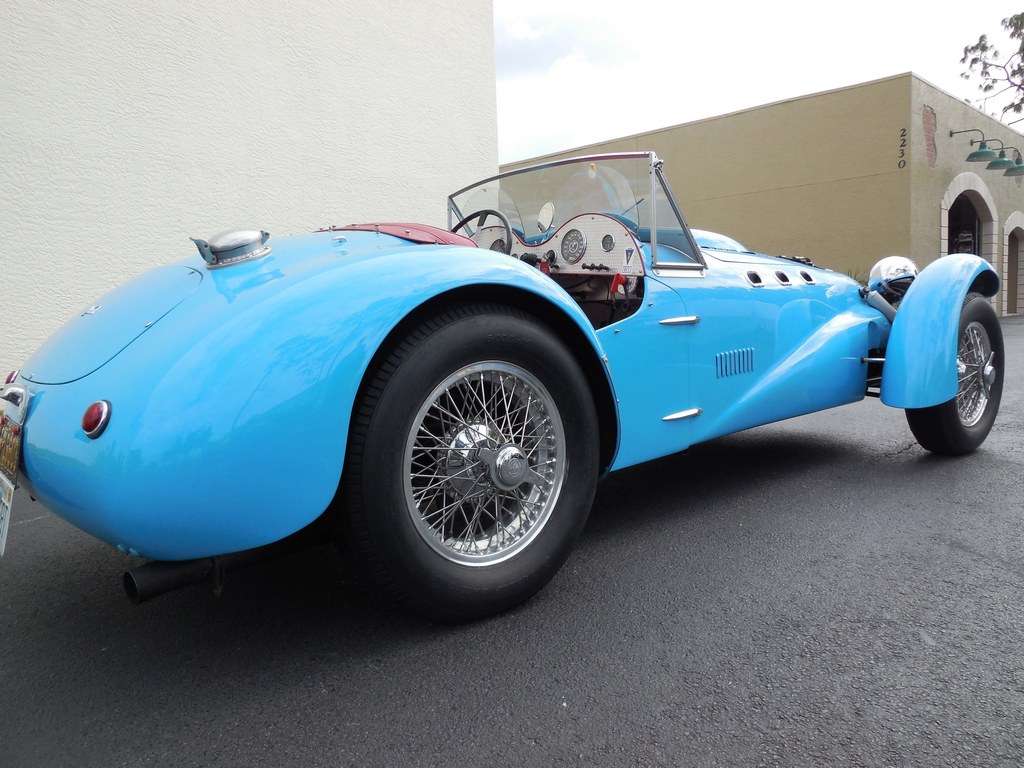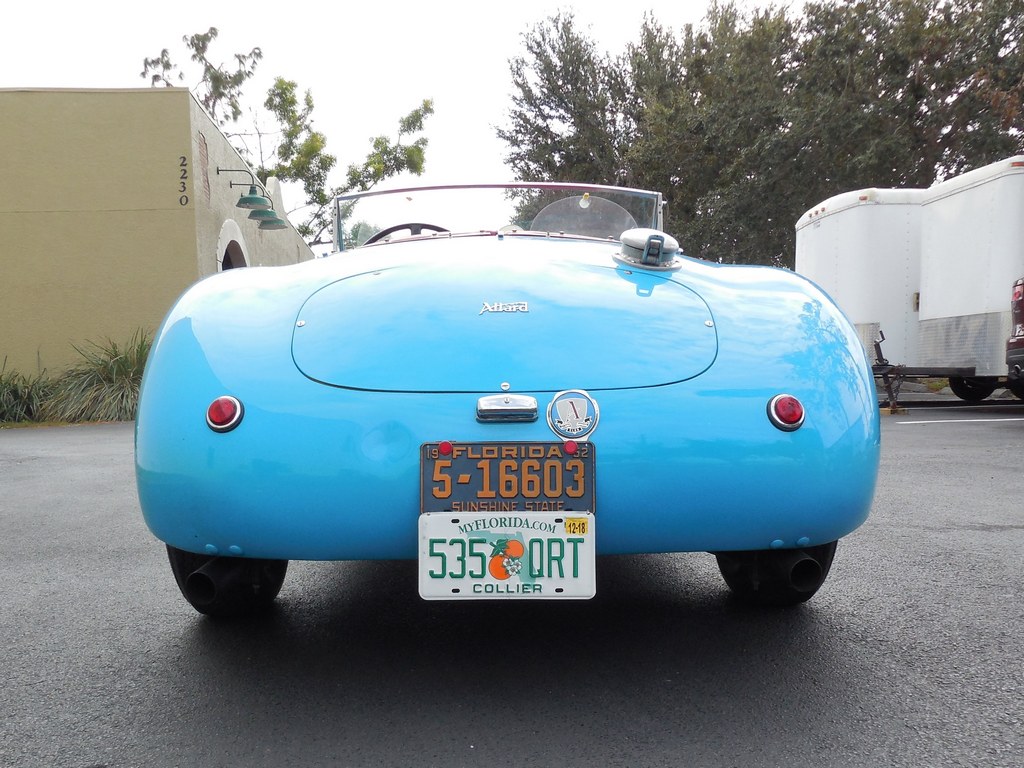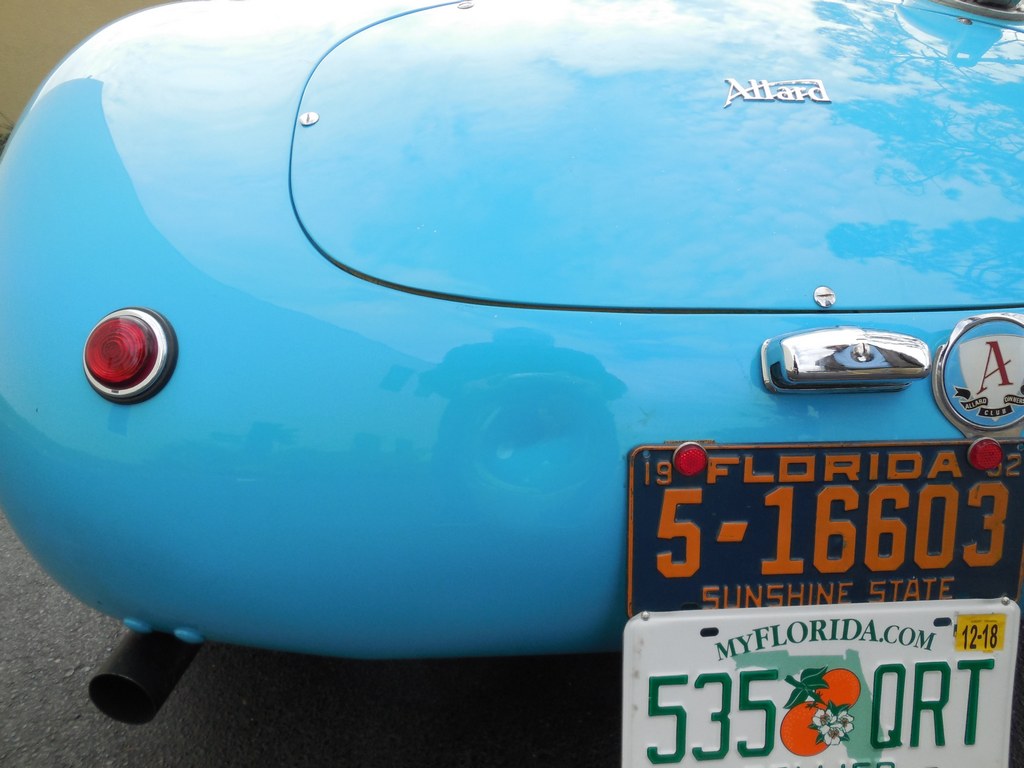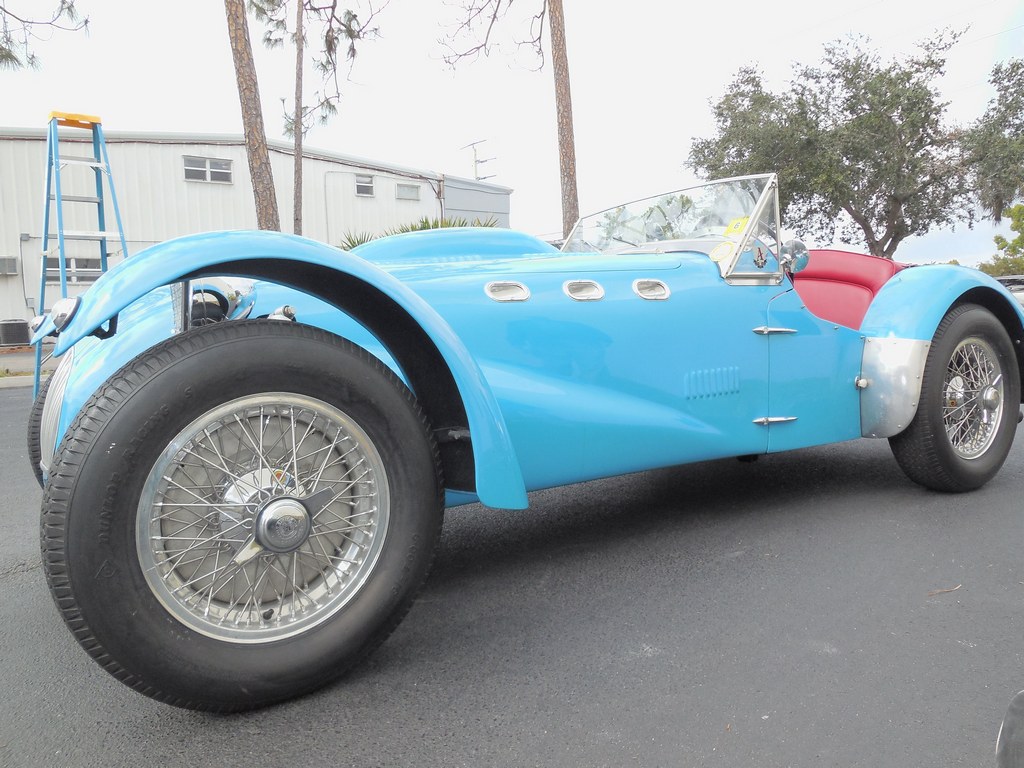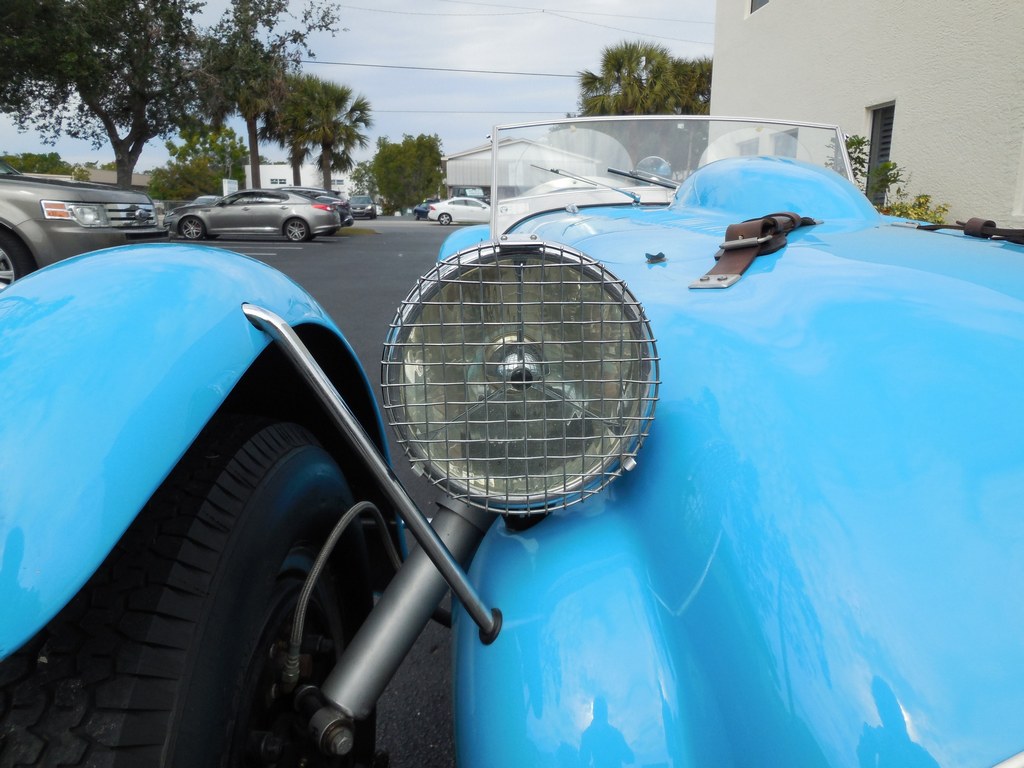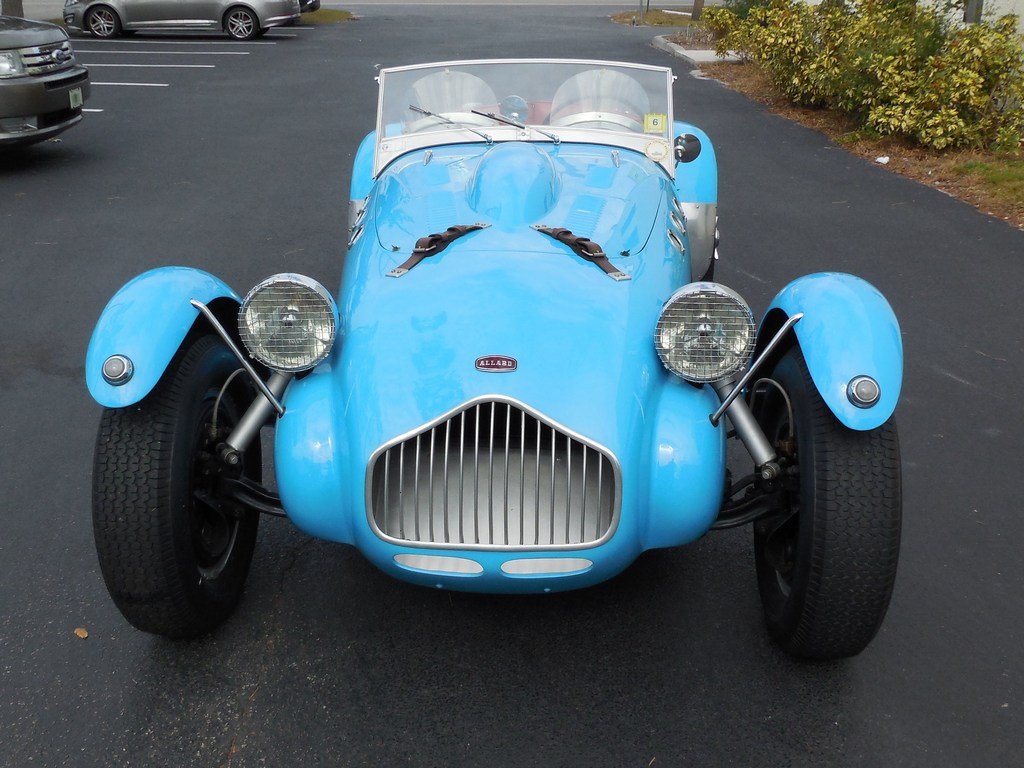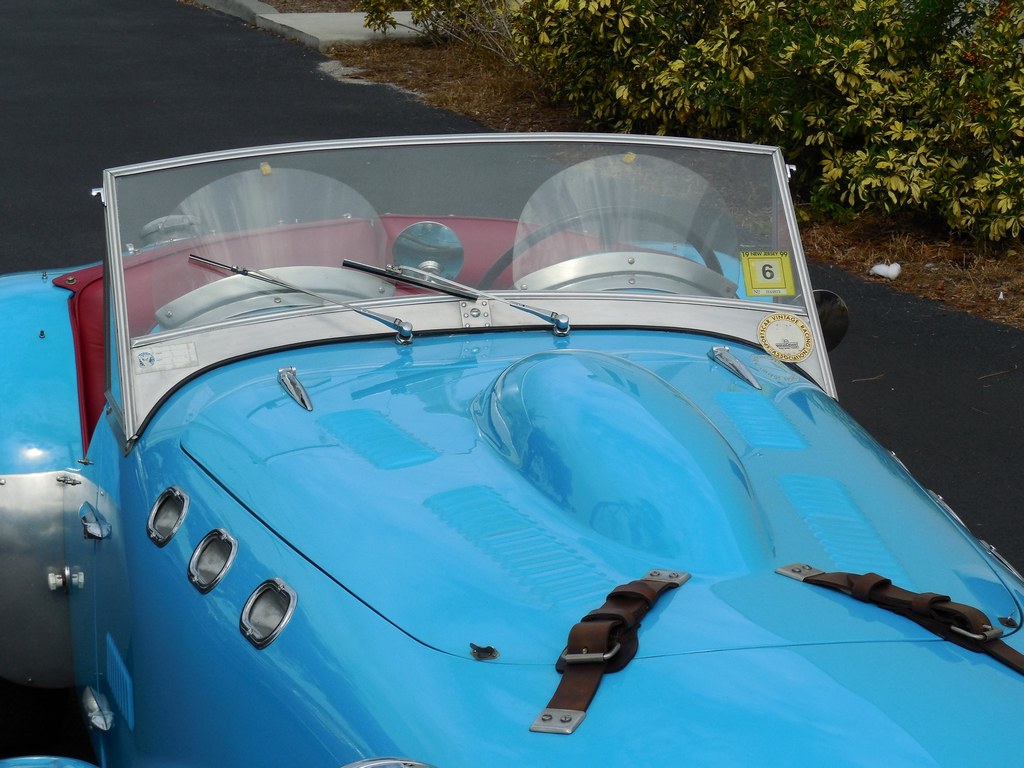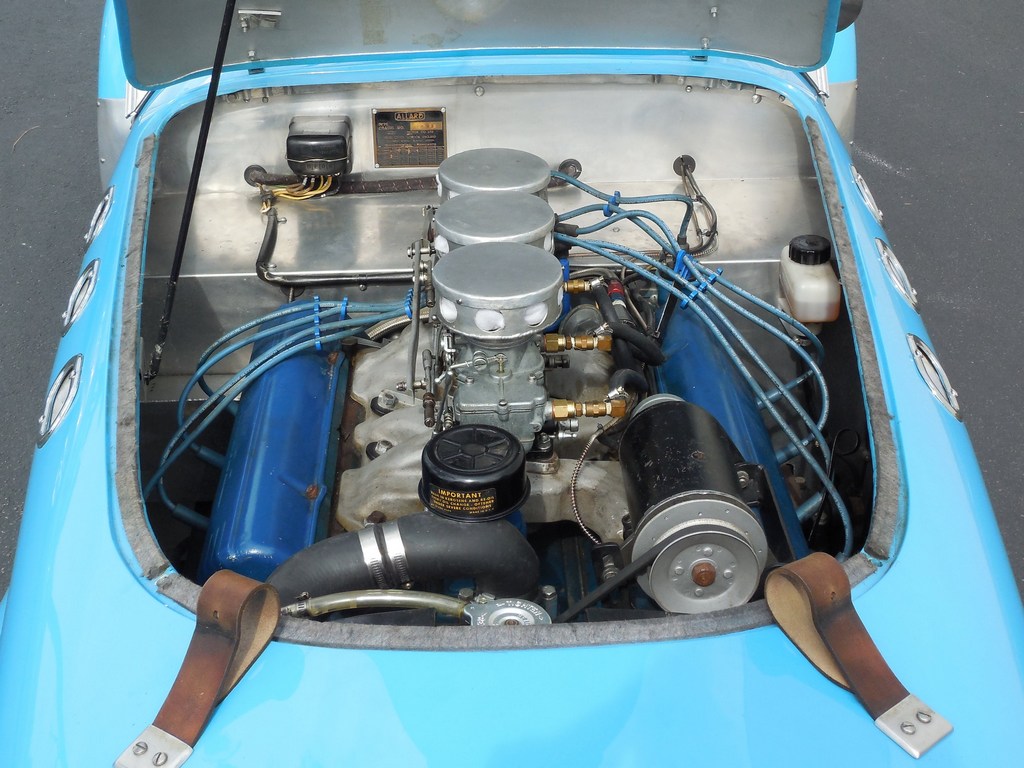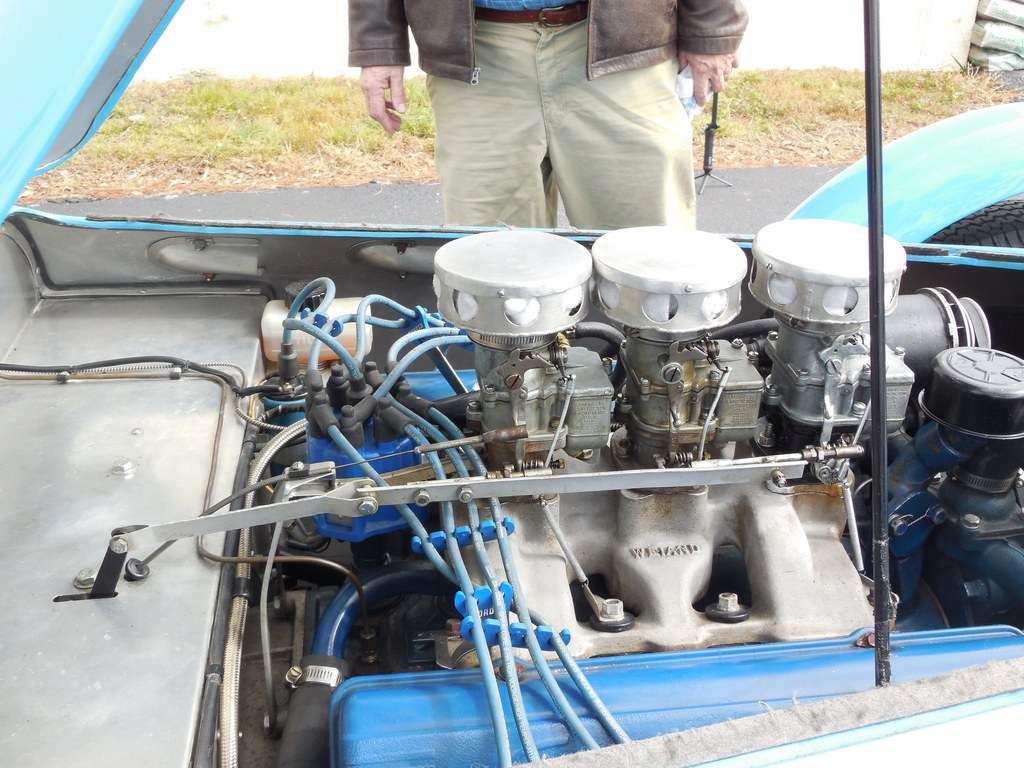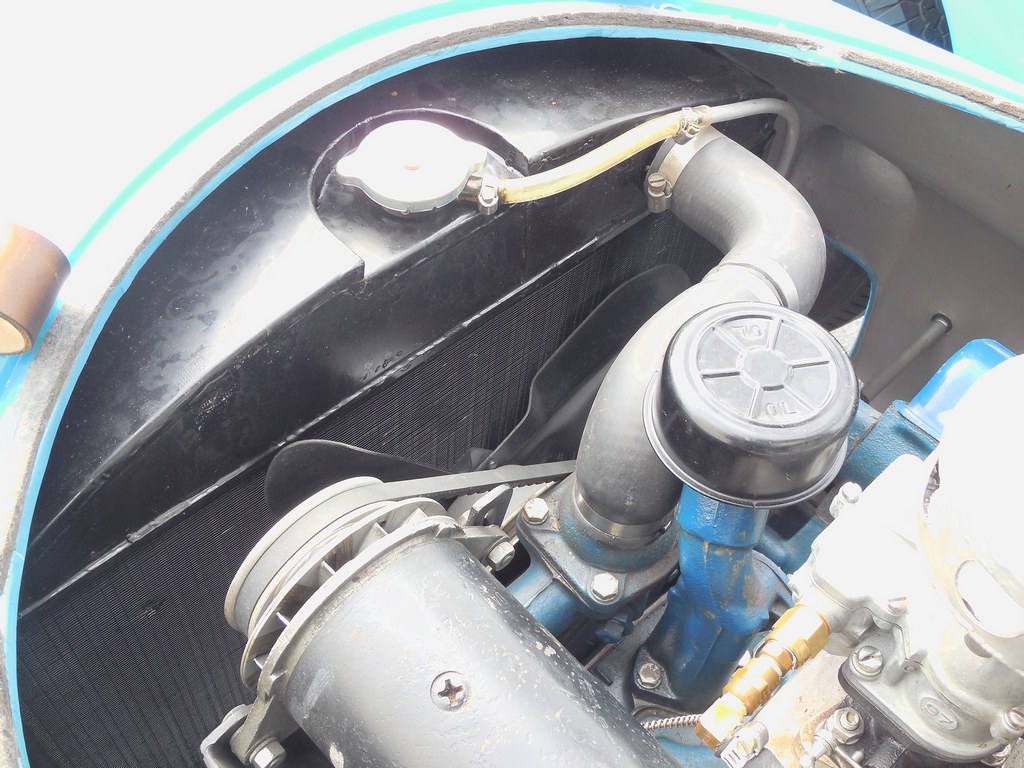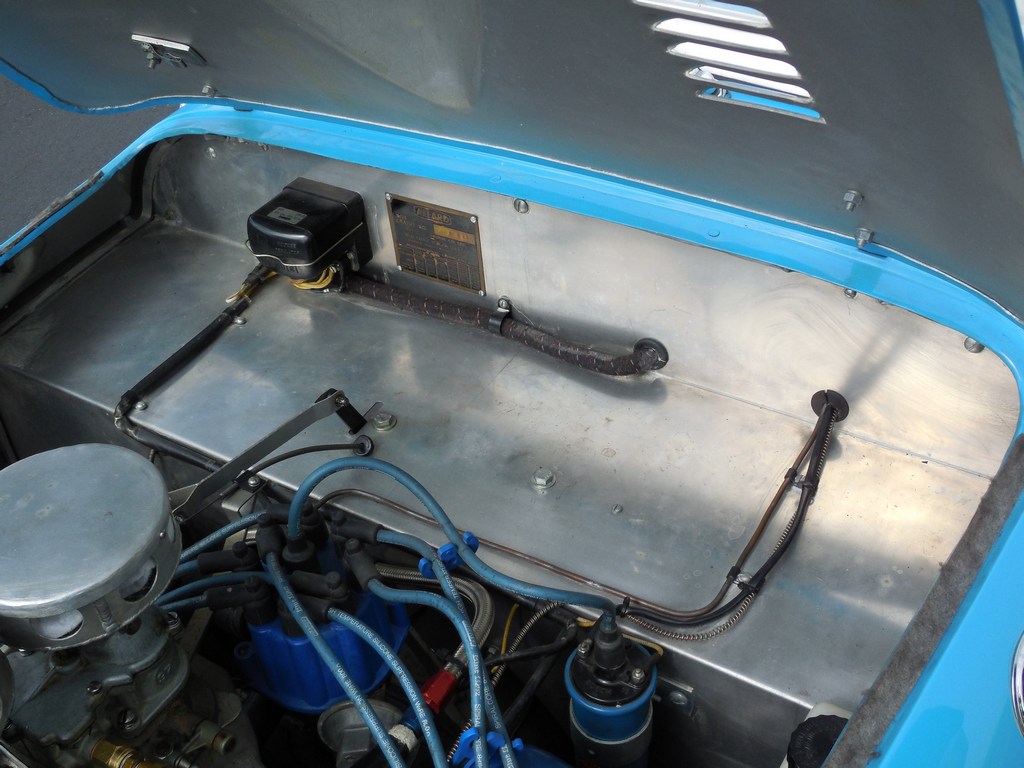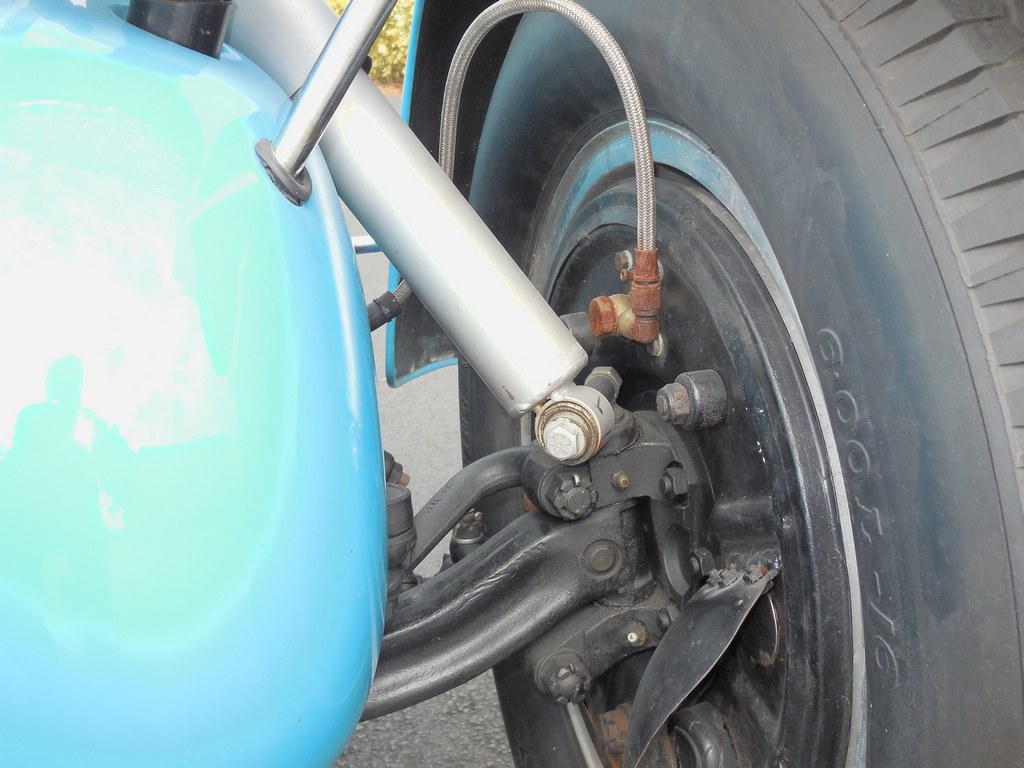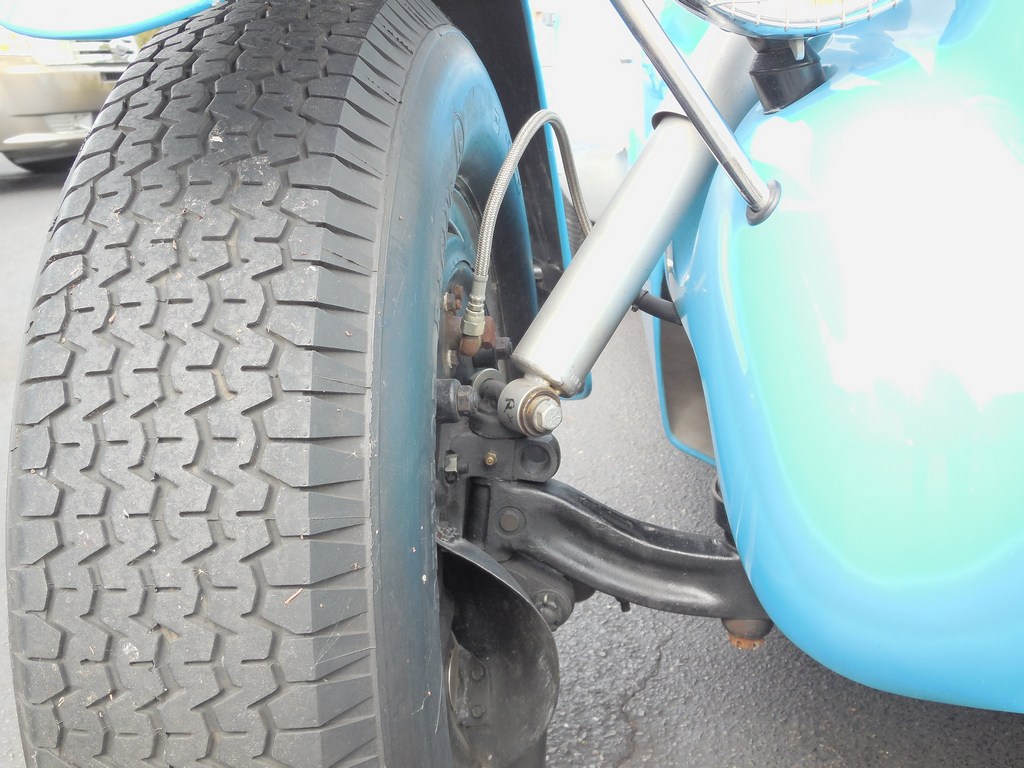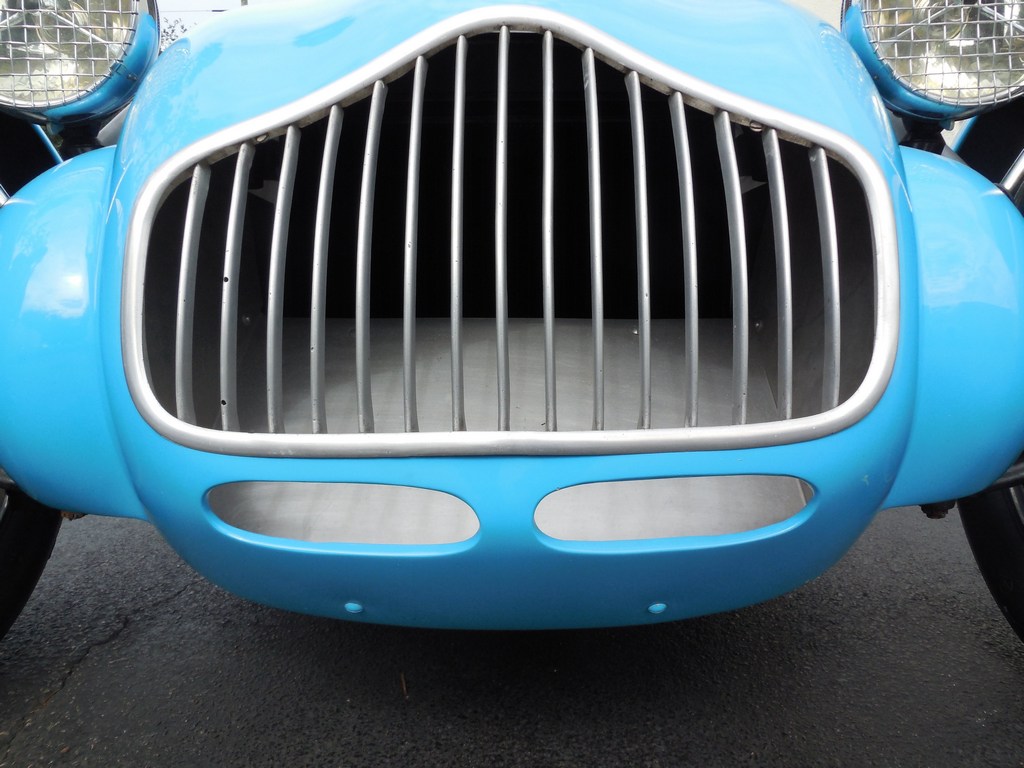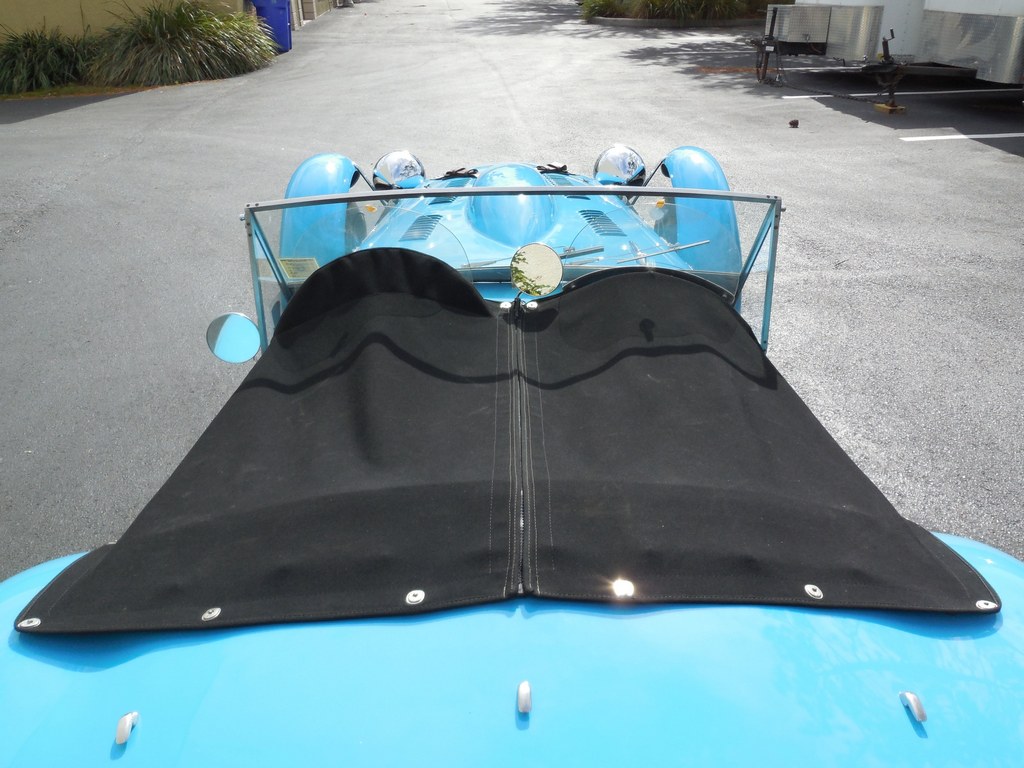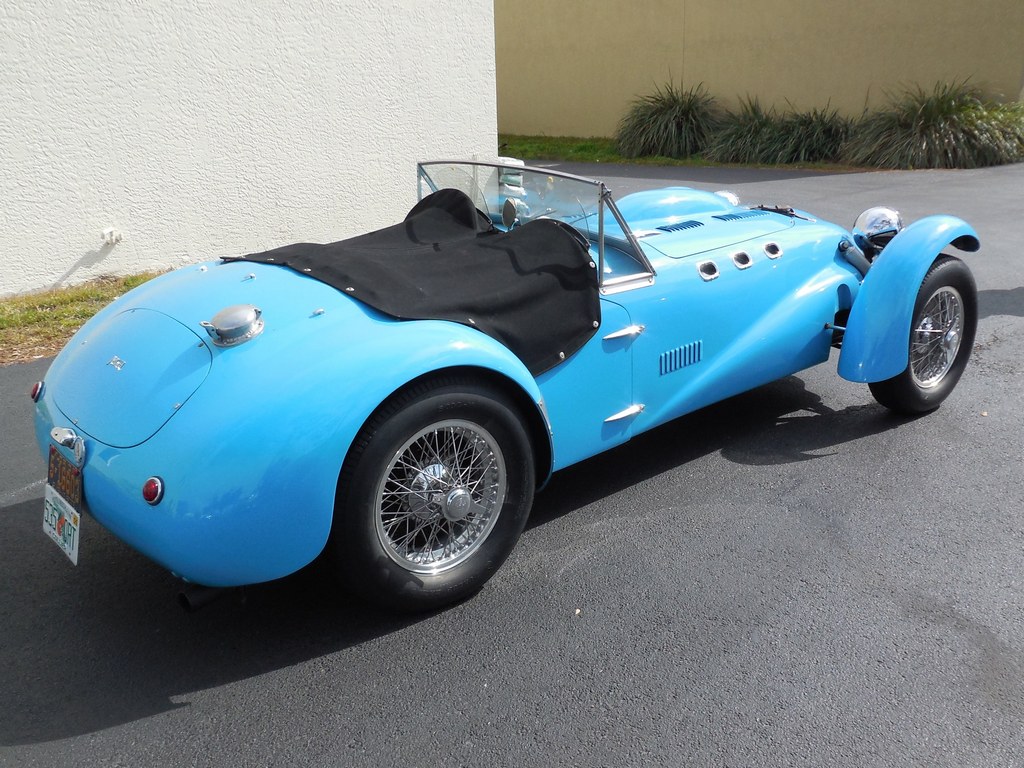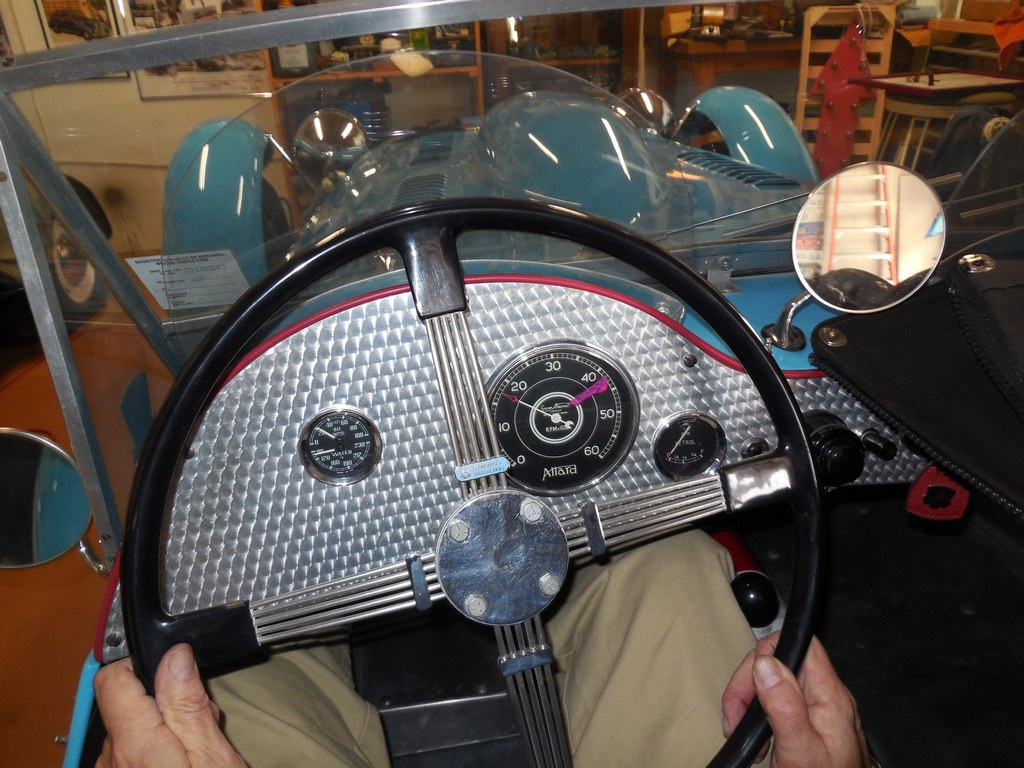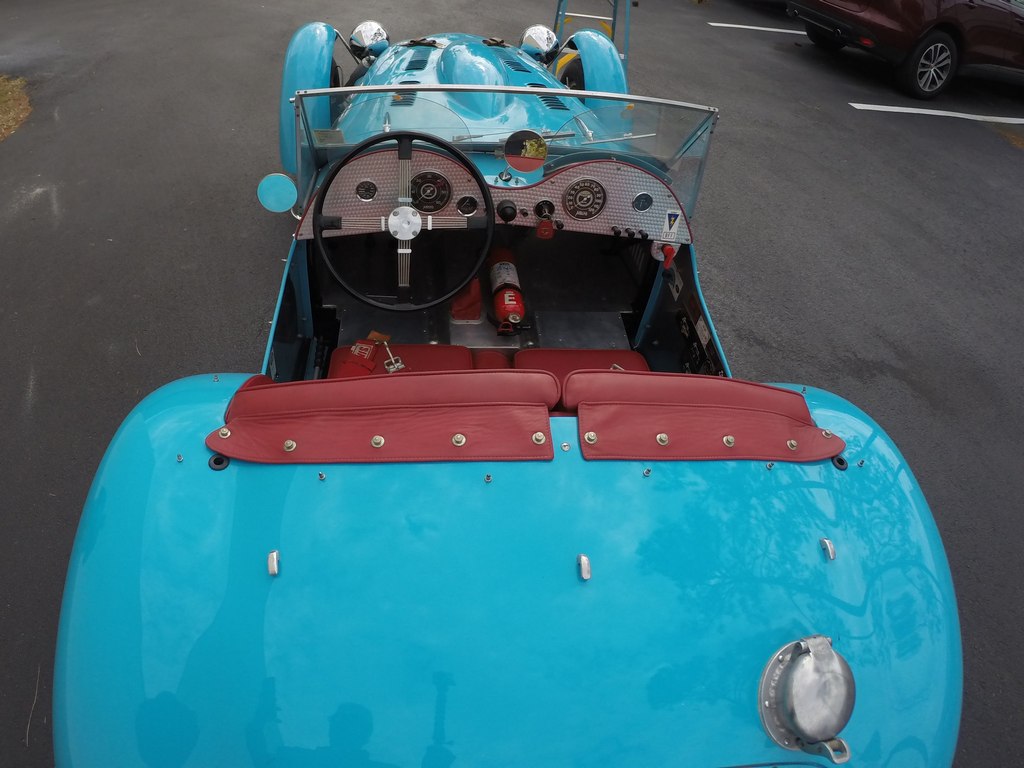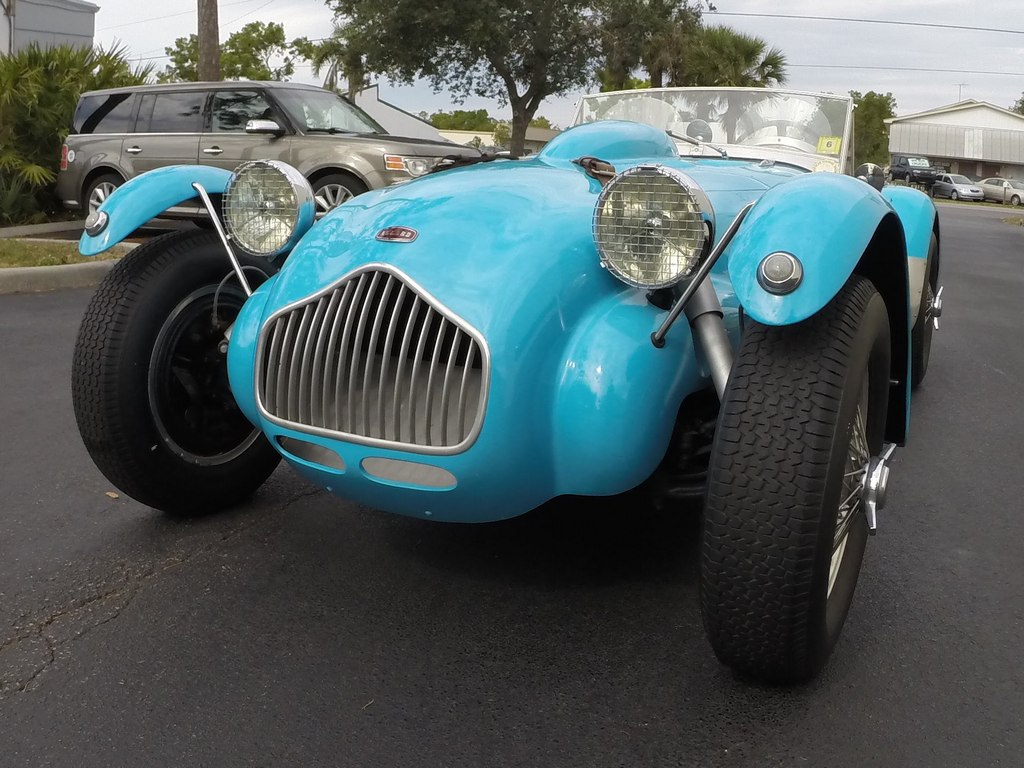 Chassis 2123 was special ordered by Delvan Lee on 7th. June, 1951 through for Wood Motors, Detroit, MI. Wood Motors only imported one Allard, which was done as a special favor to Mr. Delvan Lee. Del had raced Allards previously at Sebring and Giants Despair so he knew what he wanted. He ordered the car specifically to be similar to Sydney's 1950 Le Mans mount, including silver wire wheels, left hand spare mount, Lucas lamps with stone guards, and a special metallic blue paint job with bright red interior.
Delvan raced the car on the ice at Lake Orion and then Bridgehampton and Thomson speedway in 1952. In 1953 & 1954 the car was raced at Watkins Glen. In 1953, the car won the Giants Despair Hill Climb.
In 1954 Fred Lavell acquired the Allard and took it to the Bonneville, Utah speed events. He drove the car to a speed of 127 mph. After the 1954 event, the J2 body was removed and a Sorrell streamliner fiberglass body with a stock DeSoto V8 and TorqueFlight transmission were installed. It ran this setup in 1955 and 1956, attaining a top speed of 150.75 mph on gas. 2123 was featured in its Bonneville Sorrell configuration in the December 1957 issue of Motor Life magazine.
The car led an uneventful life after Bonneville until the current owner acquired the car over 25 years ago. The aluminum Allard body was not installed and a Chevrolet small block mated to a Moss 4-speed provided the drive. 2123 was restored by Tivvy Shenton who installed a 390 in3 Caddy engine, three Stromberg 97 carbs, a Muncie transmission, and Harden safety hubs. The car retains the Halibrand quick-change rear that was installed before the Bonneville runs. After restoration, 2123 was vintage raced at Pocono and Watkins Glen.
The seller is the 5th owner of 2123 and notes that the history of the car is fully documented. Included is a 3-ring binder history supplied by Barry Burrell, son of Frank who was the Cadillac engineer who went to Le Mans with Sydney Allard in 1953. The car is also pictured in Joel Finn's book titled, "Bridgehampton" on page 99.
The J2 is located in Naples, Florida and is being offered for $275,000 OBO. Interested parties should email us at allardregister@outlook.com.