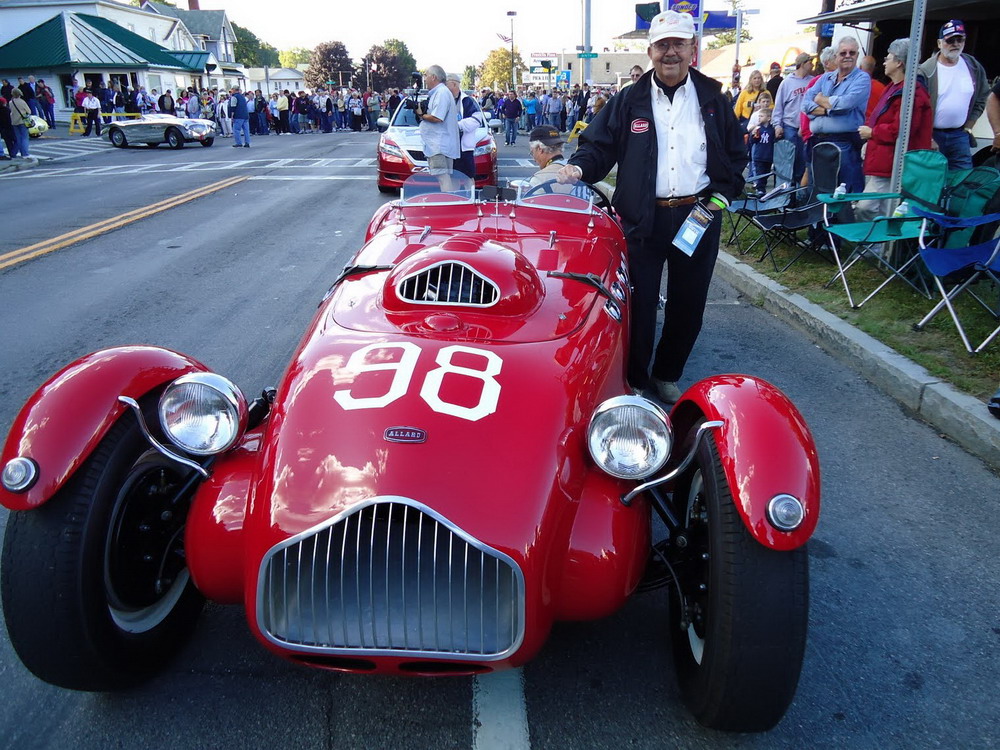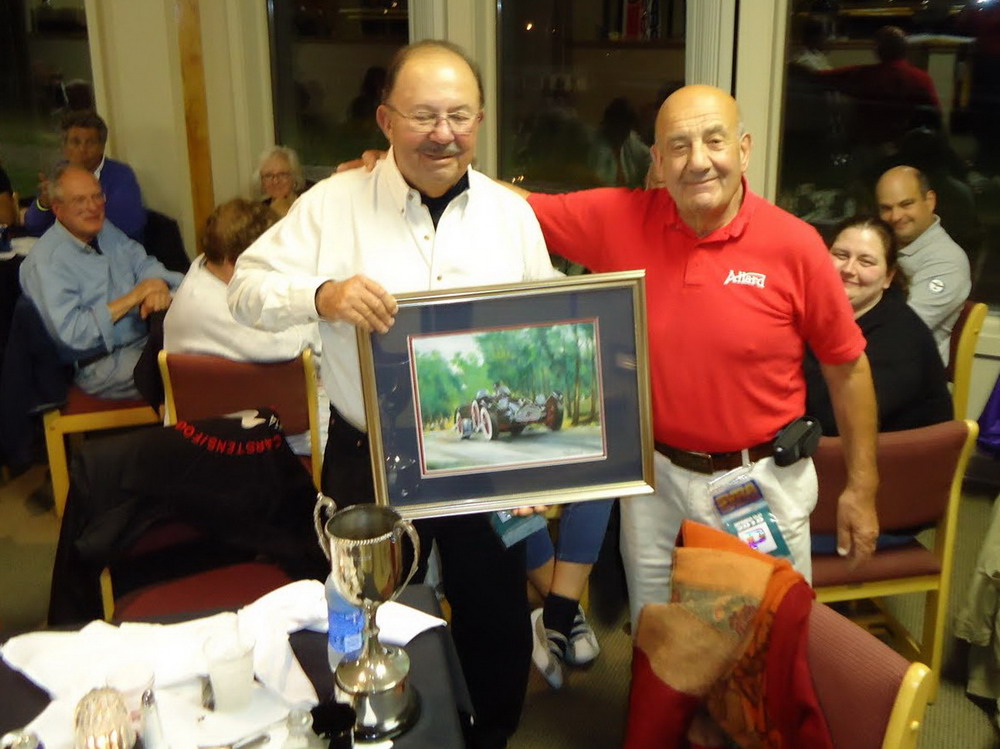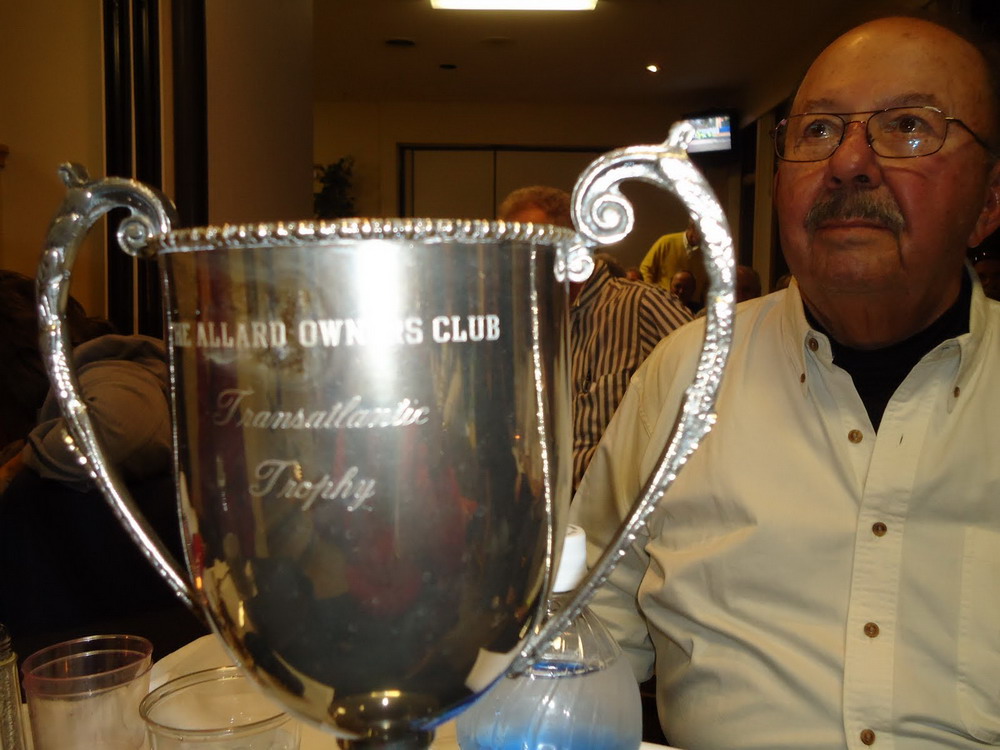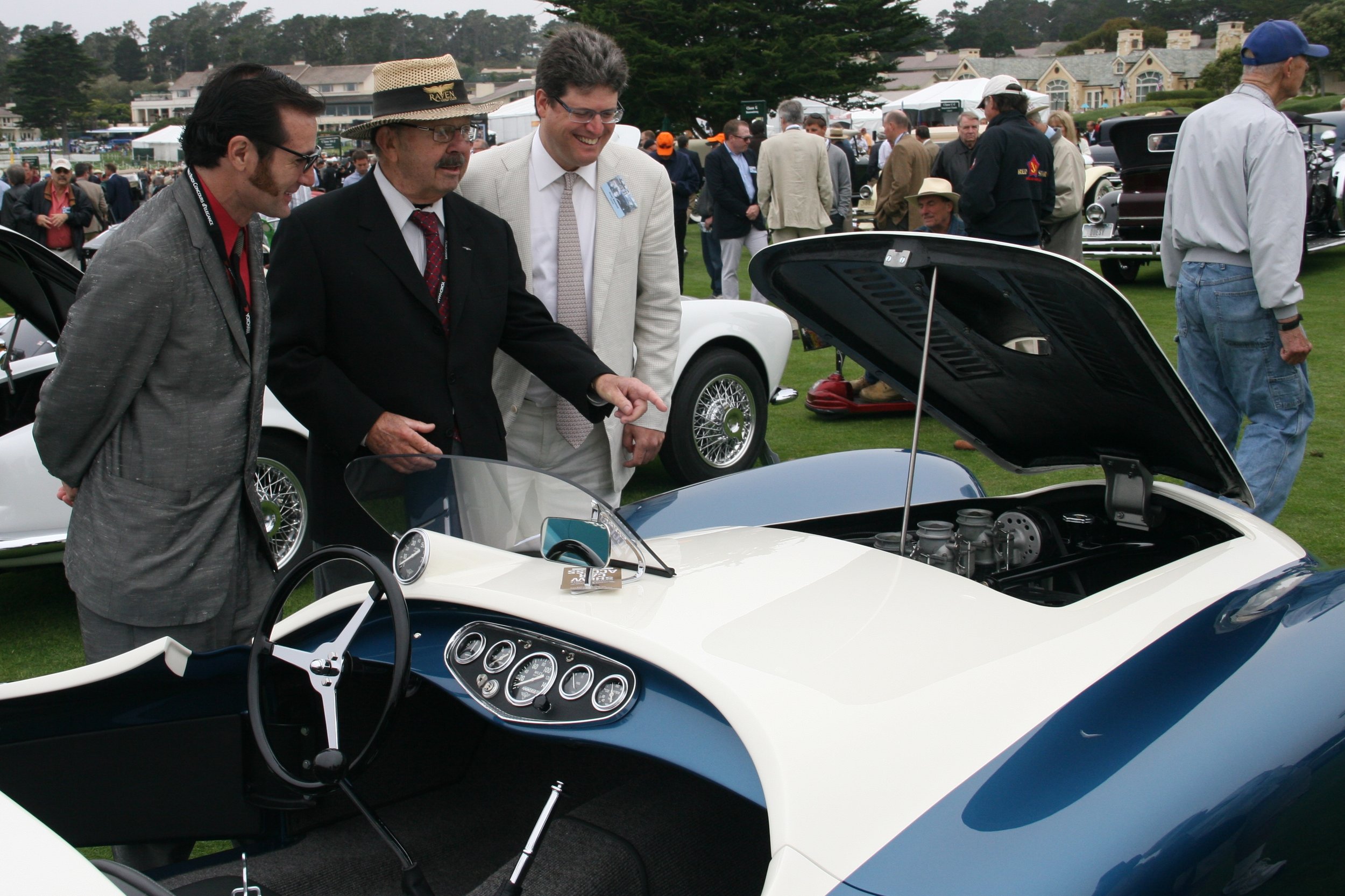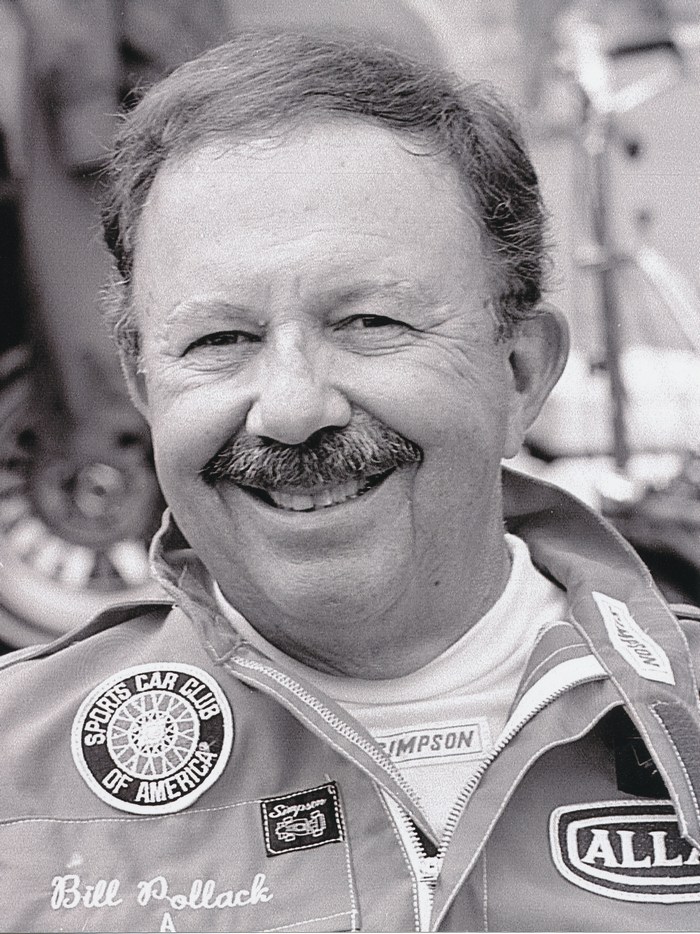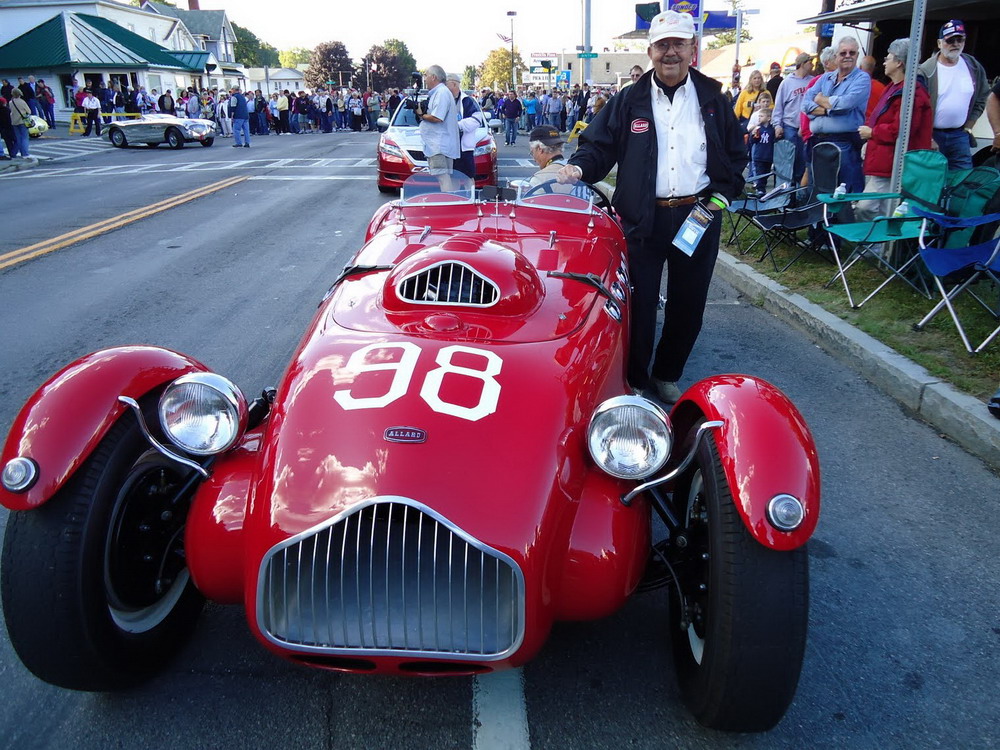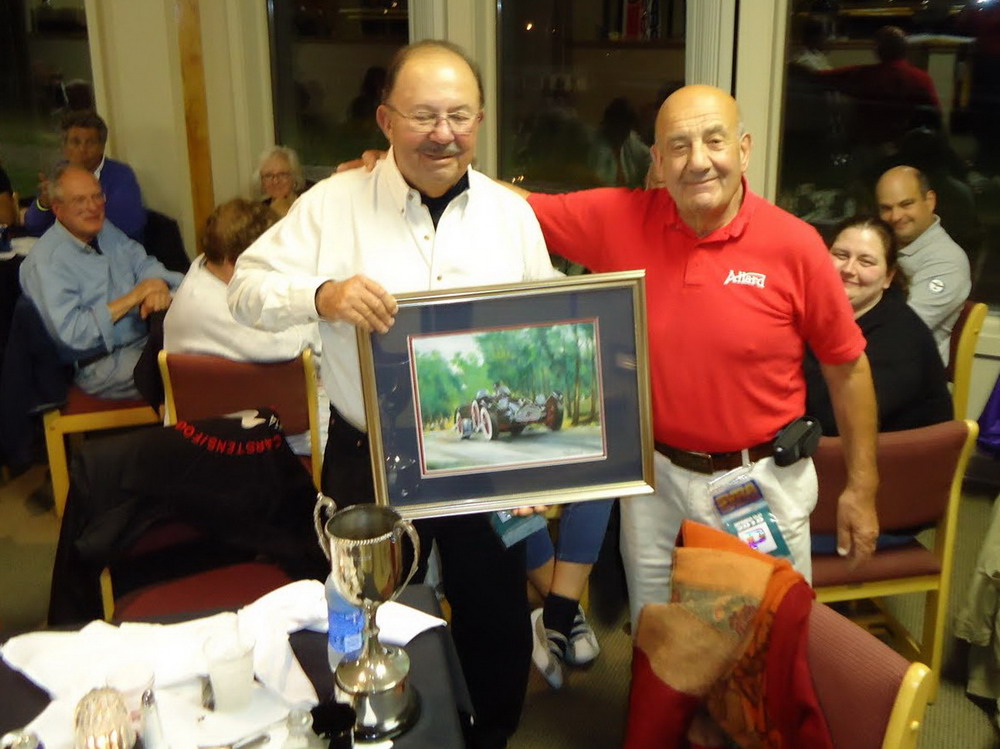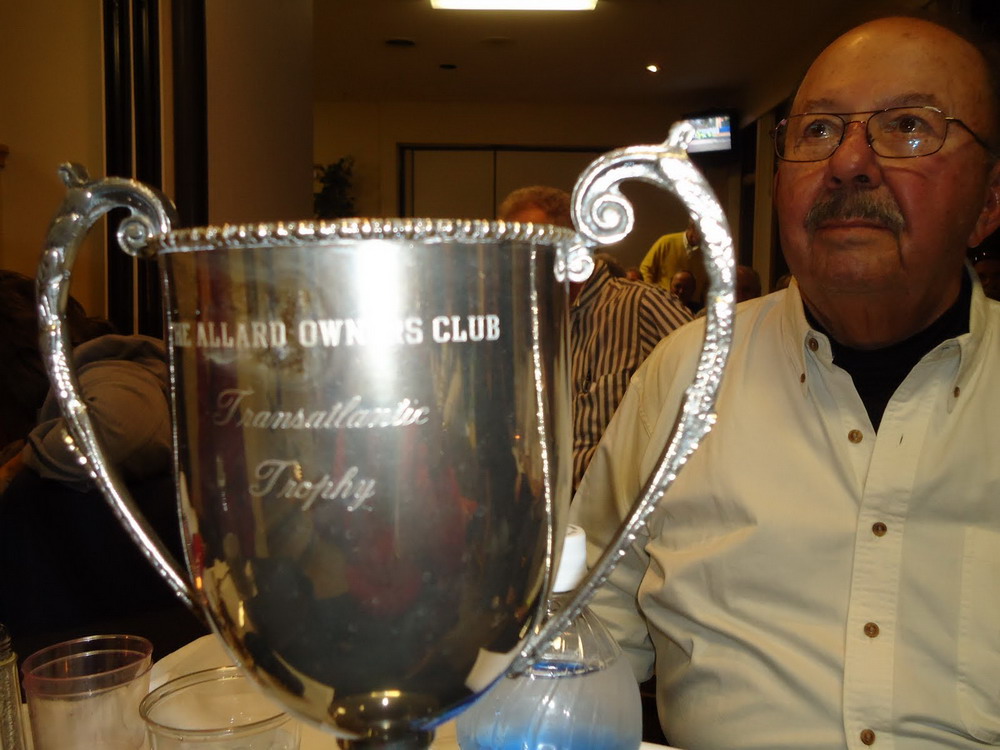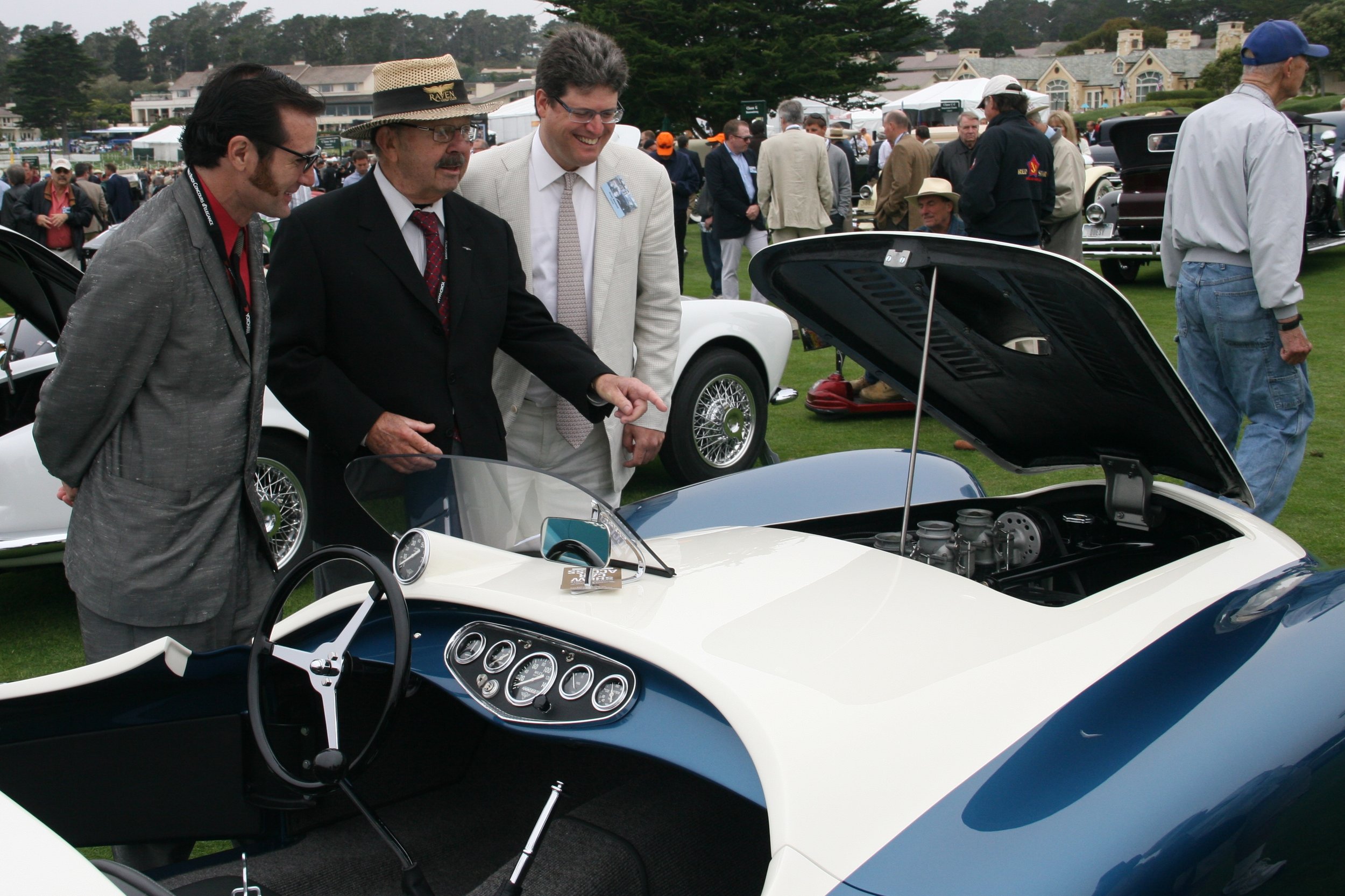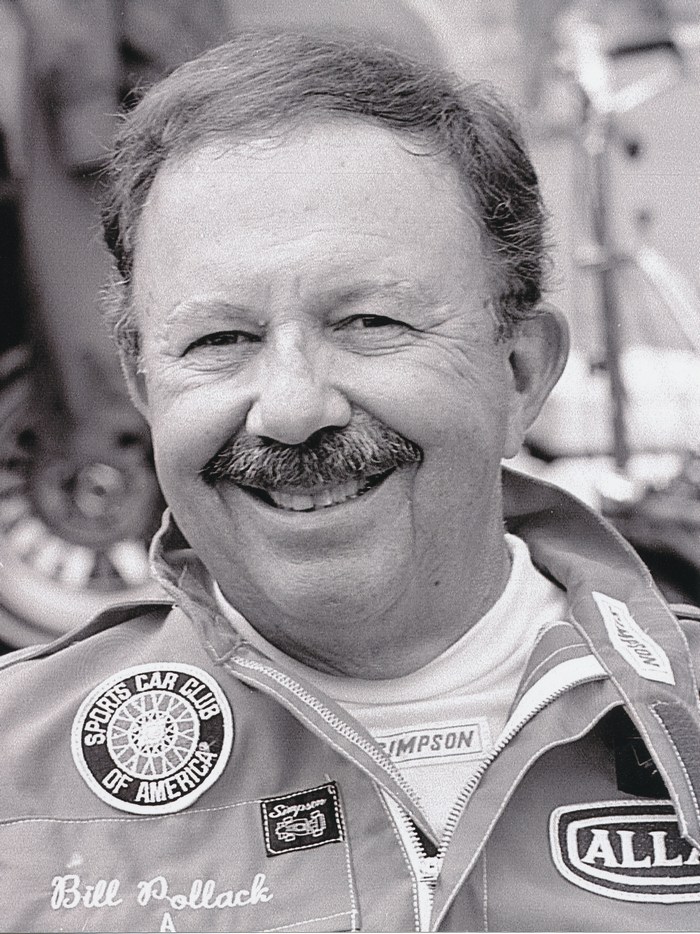 It's with a heavy heart that we say goodbye to the last of the great Allard racers. Bill Pollack took his last checkered flag in July 16 at the age of 92. Bill was born on July 7, 1925 in New York to Lew and Helen Pollack. The family moved out west when Bill was ten, as his father became a noted Hollywood songwriter.
Bill lived a life of adventure throughout his youth – riding his horse all over San Fernando Valley, joy riding in bulldozers, and getting into all sorts of mischief. He joined the Army Air Corps at the age of 18 where he learned to fly in an AT-10, and then graduated to B-24, B-26, and B-29 bombers. Bill never made it overseas and he was sent home after the atom bombs were dropped on Japan. He had hoped to turn his flying experience into a job with TWA, but that was not to be. Bill's father fell ill and he went back to Los Angeles to be with him. During that time, Bill started courting the love of his life, Bobbi Jean Yoder and he started college at Loyola.
Bill found his next love in 1949 – in the form of a brand new red MG TC. However his family's limited budget forced him to be satisfied with of a used TC. This car awakened the racer in Bill, and he was in the right place at the right time. The Southern California racing scene was in its infancy and the early drivers became fast friends who would later become legends – Roger Barlow, John Edgar, Johnny von Neumann, Jack Early, Al Moss, and Phil Hill. Much like the AT-10, the MG served as Bill's trainer before he transitioned into some faster wheels.
Bill heard through Al Moss that a guy named Tom Carstens from Tacoma, Washington had bought an Allard and wanted to go racing as an owner. Bill called Tom and somehow convinced Tom that he would be the perfect driver for his J2. In reality Bill had never actually driven an Allard, but he had ridden in an Allard, for a test drive around the block with Allard distributor Noel Kirk. Bill was lucky to connect with Tom, as he and his team really knew how to prepare a thoroughbred sports racing car.
On May 27, 1951, the world was introduced to Tom Carstens' gleaming black Allard J2 #14 – and driver Bill Pollack – at the Pebble Beach Road Races. Ironically, Bill was only introduced to #14 the day before during the test drive when he punched it and almost drove it off of HWY 1 into the Pacific Ocean. What power! Bill easily won the race and continued winning at Reno, Pebble Beach again, Golden Gate, and Madera.
Bill and #14 finally lost to Phil Hill at Pebble Beach in 1953. The car was experiencing trouble with the left front brake which limited Bill to third place. After the race, Bill and mechanic Charles Drucker took the car out to diagnose the problem when an axle snapped, sending #14 and its occupants into a pine tree. Bill and Charles survived, but #14 was a 'goner'. Bill and #14 were so famous that Auto Sportsman Magazine eulogized the end of this racing partnership (August '53, see below). From there Bill moved on to successfully race Jaguars, Ferraris, Alfas, Corvettes, and Maseratis – along with a variety of specials. Bill was good and he could have been great, but he had a family that he loved, and he enjoyed his life as an amateur racer.
While #14 was deemed a 'goner' – this part of the story does have a postscript. David Brodsky found #14's remains sometime in the 1980's, and gave the car an accurate and painstaking restoration. He thus proceeded to re-introduce it at the 1989 Monterey Historics with none other than Bill Pollack at the wheel. Bill also given the honor to serve as pilot for this iconic Allard at the 1990 Monterey Historics, when Allard was the featured marque.
As a child, Bill used to build elaborate racetracks for his toy cars in the dirt of the family ranch. Bill later got to live out one of his childhood fantasies when he was asked to design the new Willow Springs Raceway just north of LA in 1952. Bill's family revealed that he later admitted he didn't really know what he was doing. The course was basically limited to where they could get the bulldozer to on the various hills around the track. Willow Springs may not have the prestige of Laguna Seca or Watkins Glen, but it's believed by many to be one of the best tracks in America – and its layout has never been altered.
Bill worked a variety of jobs relating to advertising and marketing. He actually got his start in advertising with the legendary Pete Peterson who hired Bill to do advertising for the new magazine Auto Speed and Sport. One of Bill's racing connections liked what he had done for the Cal Club and other media, so his old racing buddy Jack Nethercutt hired Bill as Vice President of Marketing at Merle Norman Cosmetics.
Bill's advertising experience must have led to a passion for writing. Over the years, Bill has written numerous short stories and two books. The first book was the self-published novel, "Tanager" – about a whale and a man fighting to save the world. You would be forgiven if you have never heard of this masterpiece – when asked about the book, Bill's daughters laughed for a good minute. The second book, Bill's autobiography "Red Wheels and White Sidewalls: Confessions of an Allard Racer" is a must read. This book is an absolute joy to read and it gives a lot of insight into Bill's amazing life, his humor, 50's sports car racing, and of course #14.
Sometime in the 80's Bill, along with Art Evans and Phil Hill, created a non-club called the "Fabulous Fifties". This unofficial group brought together the racers, mechanics, owners, and enthusiasts from the 1950's Southern California sports car racing scene and beyond. They would gather periodically at a variety of interesting automotive locations around the LA area and Monterey to bench race and tell tall tales. Allard Register historian Bob Lytle allowed my dad and I to attend some of these events as long as we didn't make damn fools of ourselves. As a 20 year-old, mechanical engineering student with aspirations of becoming an automotive engineer and Allard racer – I was in heaven!
It's interesting that Bill really only raced an Allard six times. However those six races had quite the impact on Bill and his life. Bill was a good husband to wife Bobbi, loving father to daughters Mellette and Leslie, friend to many, businessman, author, and story teller. But for most people, he will be known as the guy that raced the black Allard with red wheels and white sidewalls*.
God Speed Bill!
*Why did the car have white sidewall tires? Post WWII, most tires were made from hard, artificial rubber. Prior to WWII Tom Carsten's bought a warehouse full of white sidewall tires for his travelling salesmen (Tom owned a successful Pork company in the Pacific Northwest). These tires were made from soft, natural rubber which made them very grippy – it was one of the team's many secrets to their success.