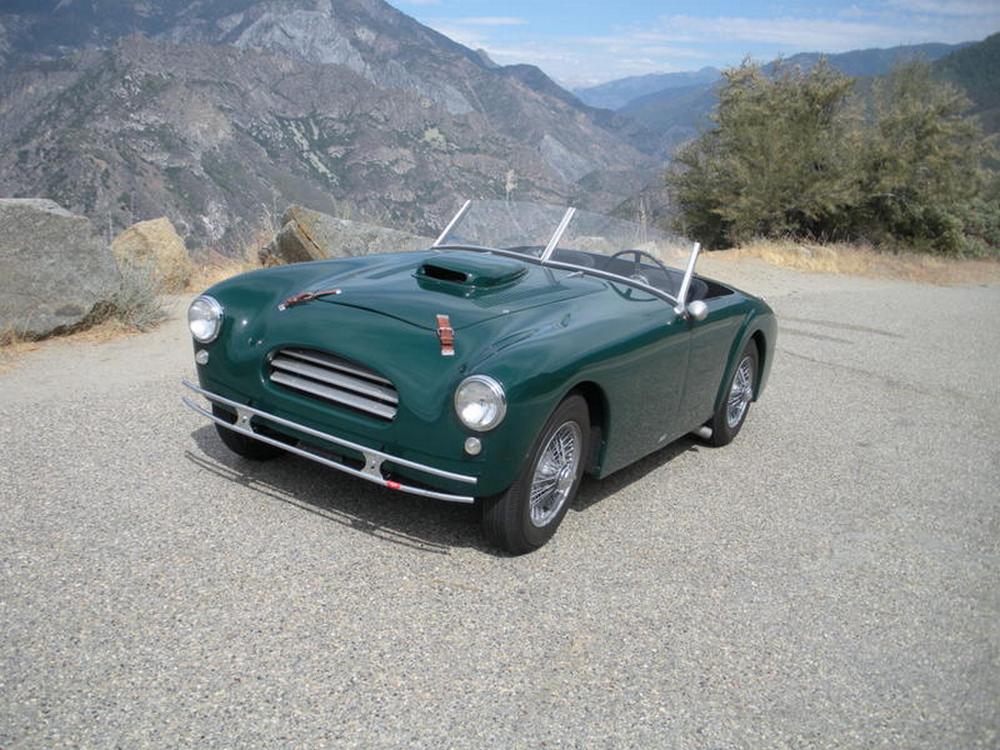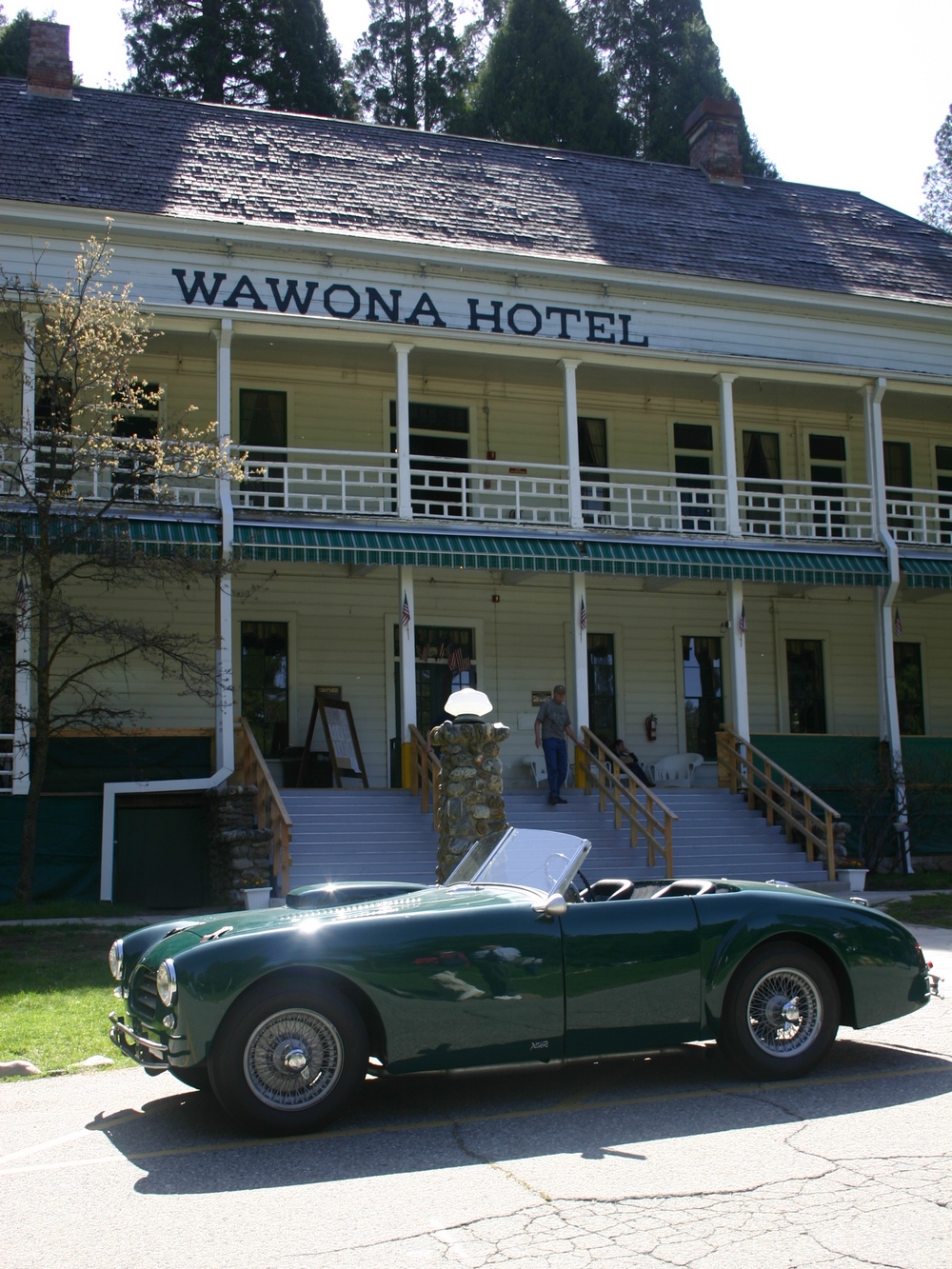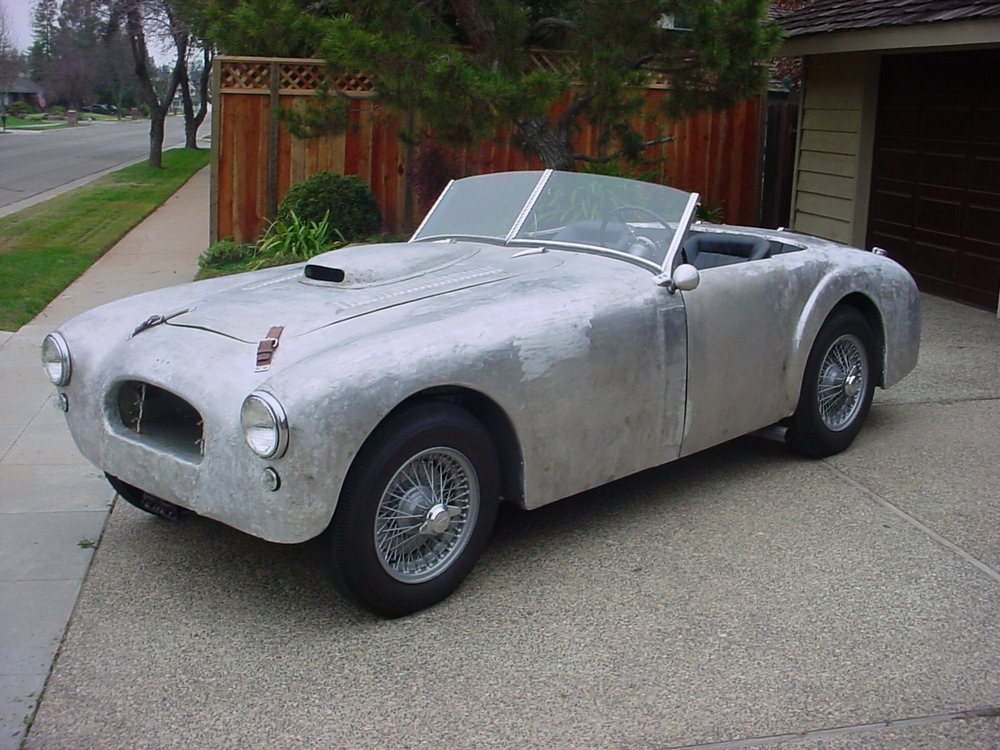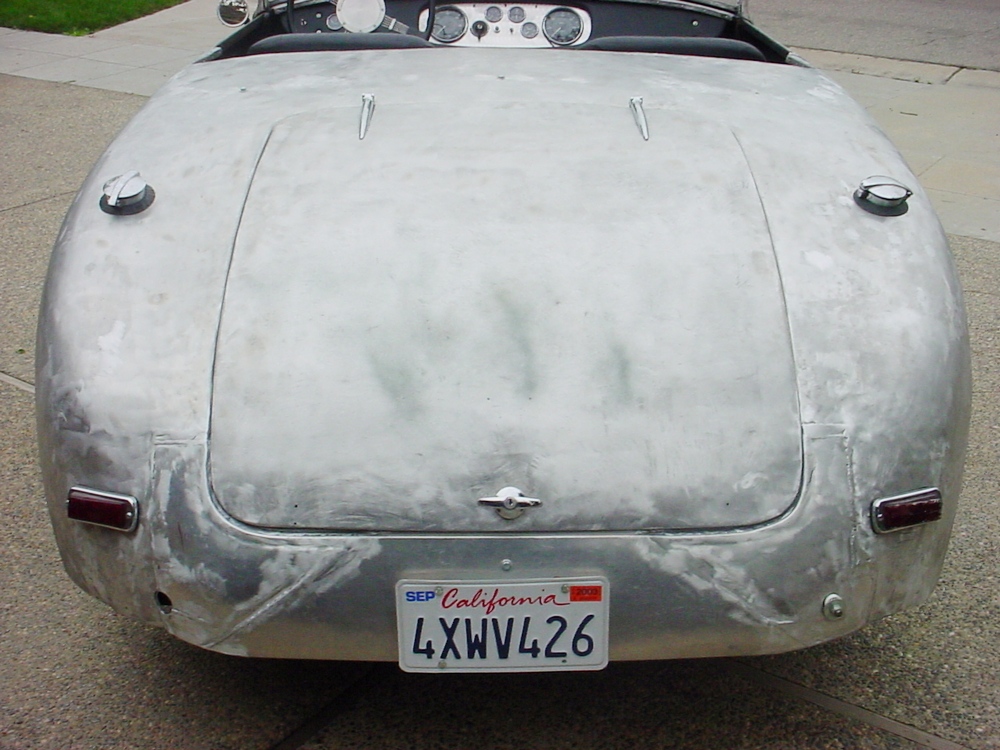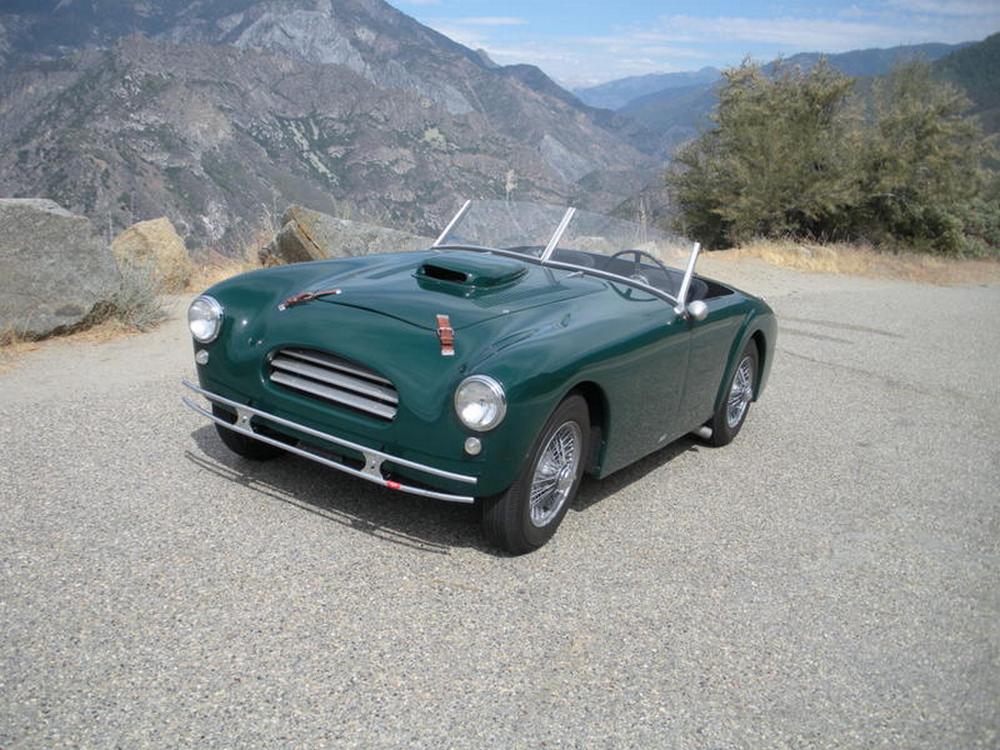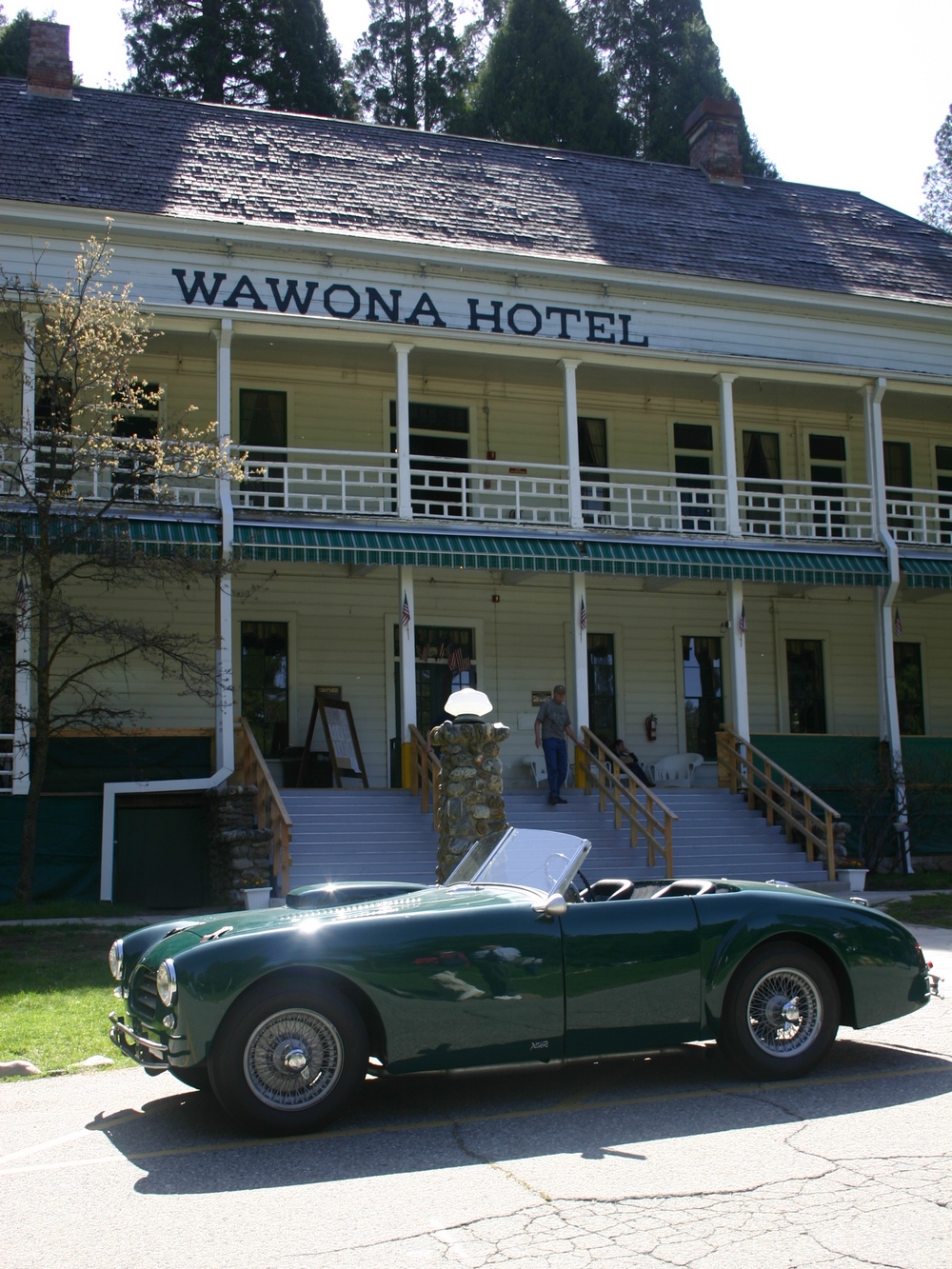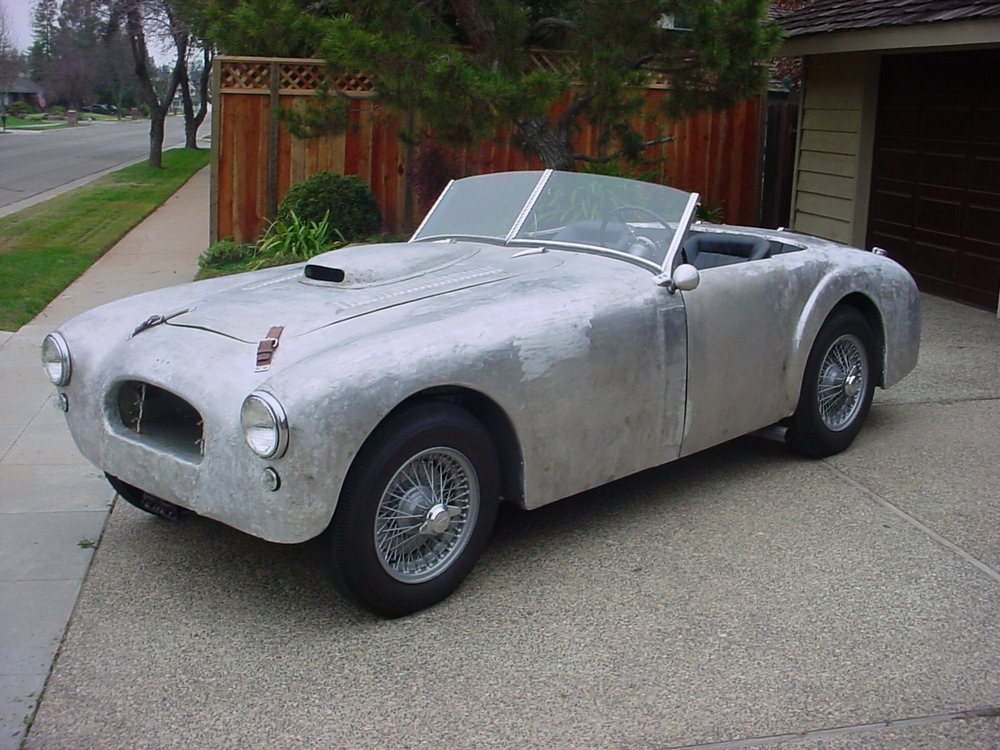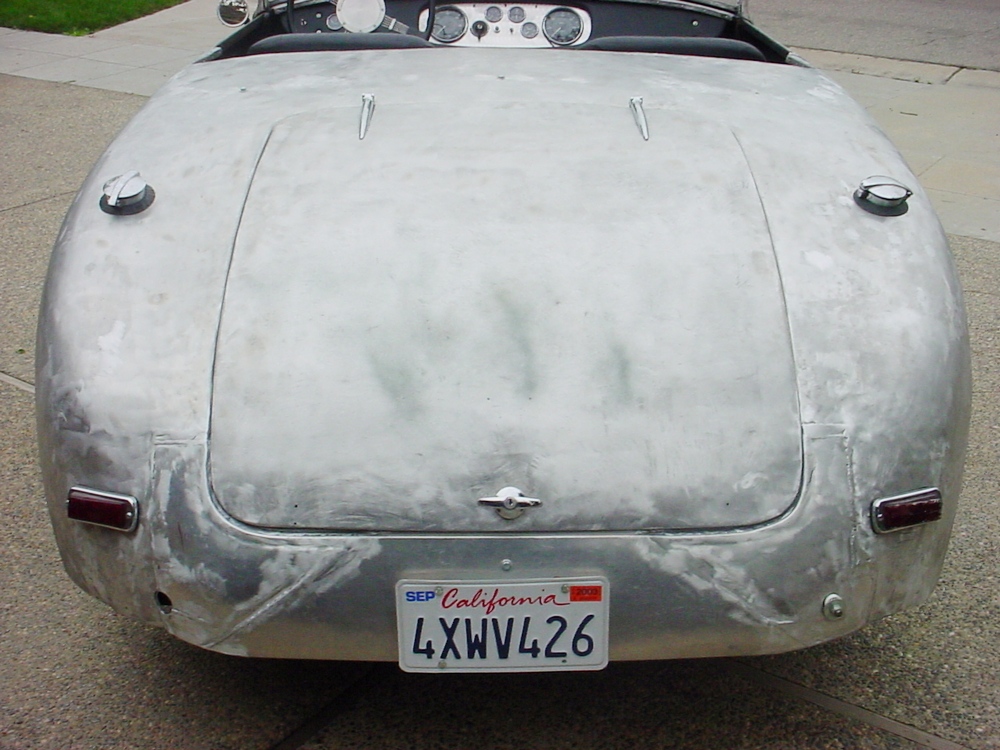 -Chuck Warnes
I virtually stumbled across this 'basket case' in '84. It was essentially a frame, front suspension and a very battered but complete body – with the original number plate for chassis 3191. A disassembled and incomplete 331 Hemi came along with the deal. A couple of the first Allard owners I met expressed the opinion that a K3 was not worth restoring.
This feedback, coupled with the 1954 Road & Track road test on a K3 led me to go the direction of building it up as a 'driver', rather than a show car or racer. I chose to address a number of R&T criticisms by using a sturdier transmission (4 speed Muncie), adjustable bucket seating, and a 22 gallon fuel cell in lieu of the pair of 6 gallon fuel tanks. Over the next 22 years we were fortunate to come across an array of critical parts including the deDion tube with splined hubs, a full windshield and steering wheel/gear. We were able to obtain a newly machined set of front splined hubs from retired Allard engineer Dudley Hume.
We still needed a differential. After considerable networking we found a source that re-machined a Ford 'banjo' housing to accommodate the innards of a Ford 8-inch (early Mustang) differential, with inboard Mustang drum brakes. The wiring harness was a mess, so a local hot rod shop re-wired our car with a basic Chevy negative ground wiring system. The suspended pedal cluster from a 70's vintage Chevy Nova fit very well, and it incorporated a dual master cylinder.
In the course of the project I found a complete and running 392 Hemi, which I decided to use instead of the 331. Jack Anderson and I made our 'shake-down' run up to Yosemite with our two K3's in '05, at which time the 392 chose to die right in front of Yosemite's iconic Ahwahnee Hotel. This led to Jack's offer to supervise my engine rebuild project over the next couple months. At that time we reduced the compression to allow it to run in regular gas.
I roughly estimate that stripping the body netted 20+ pounds of body filler and at least six paint layers/colors. We refabricated 15-20 square feet of body panels. Most of the hardware for the top was missing – and in light of mixed reports about the folding top and side windows on K3, we opted to build it up as a 'barchetta' with no top or side windows.
The net result was a very pleasant and reliable car that is a real kick to drive. I estimate that we have driven the car about 5000-6000 miles (including the 2006 Allard Northwest Tour) since the rebuild. It was our intent to keep 3191 'forever' – which we would have, had it not been for the J2X LeMans project.
A deal was made in 2013 to trade the K3 for a very rough J2X Le Mans. The gentleman who we traded the car to was a long-time Allard enthusiast that was looking for a comfortable and reliable driver – and he wanted to find a good home for the Le Mans. Unfortunately the owner passed away this spring. His family decided to sell most of his collection, which led to 3191 appearing at this years' Bonhams Auction.
3191 was shipped on April 24, 1953 to British Motor Car Company in Oakland, CA. The car was originally painted silver-grey with a red interior and configured for a Chrysler Hemi. The car was originally sold to H. Longren of Oakland, but other than that, very little is known of the ownership history.
The car is being offered at Bonhams Quail Lodge Auction on August 15 as Lot #4 with no reserve. The estimated value is $100,000 to $120,000. To learn more about the car, click here to visit the Bonhams web site.