The K1 was nearly identical to the M, L, and P models except that it featured only two seats and the chassis was shortened to 106" as opposed to 112" of the other models. The K1 was intended for customers that wanted a car that was equally capable on the road as it was the track.
Although very sporting, the K1's were not very convenient for touring. The only storage space was located behind the seats, which was limited and difficult to access. Additionally, space was very restricted with the top and side curtains erected.
Unfortunately the K1 did not produce the sales that the Allard Motor Company hoped for. In the end, 193 K1's were built between November 1946 and April 1950 of those, 32 were sold as chassis only. Today, at least 57 K1's are known to exist.
Allard K1-249 Ford/Mercury 24-Stud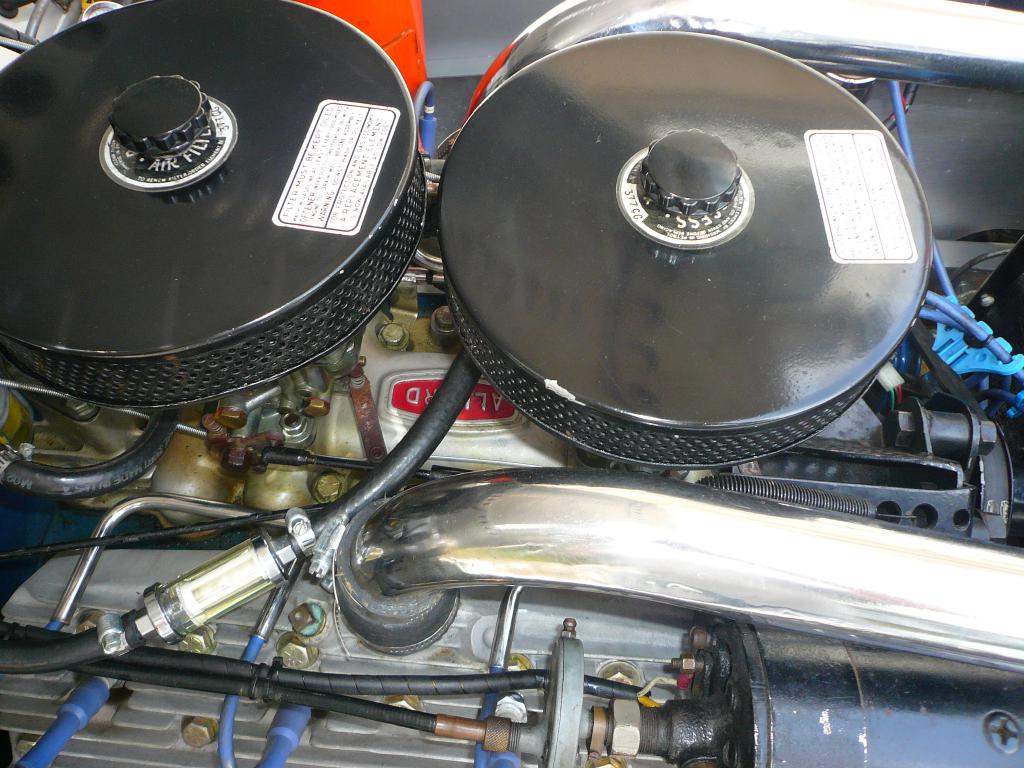 Allard K1-544 Ford/Mercury 24-Stud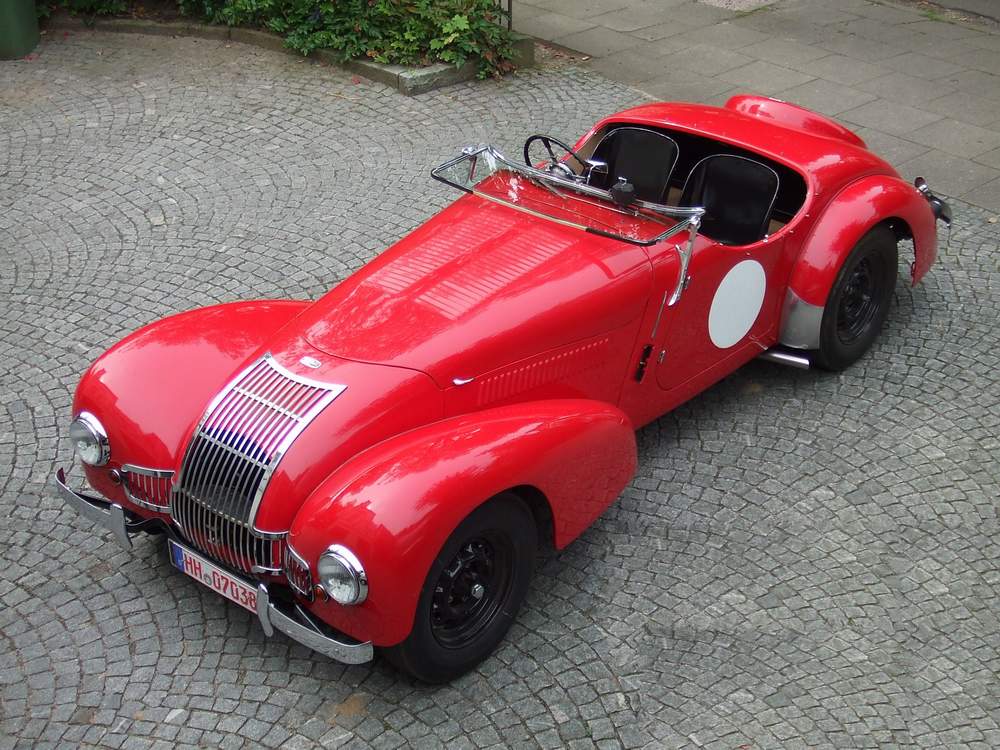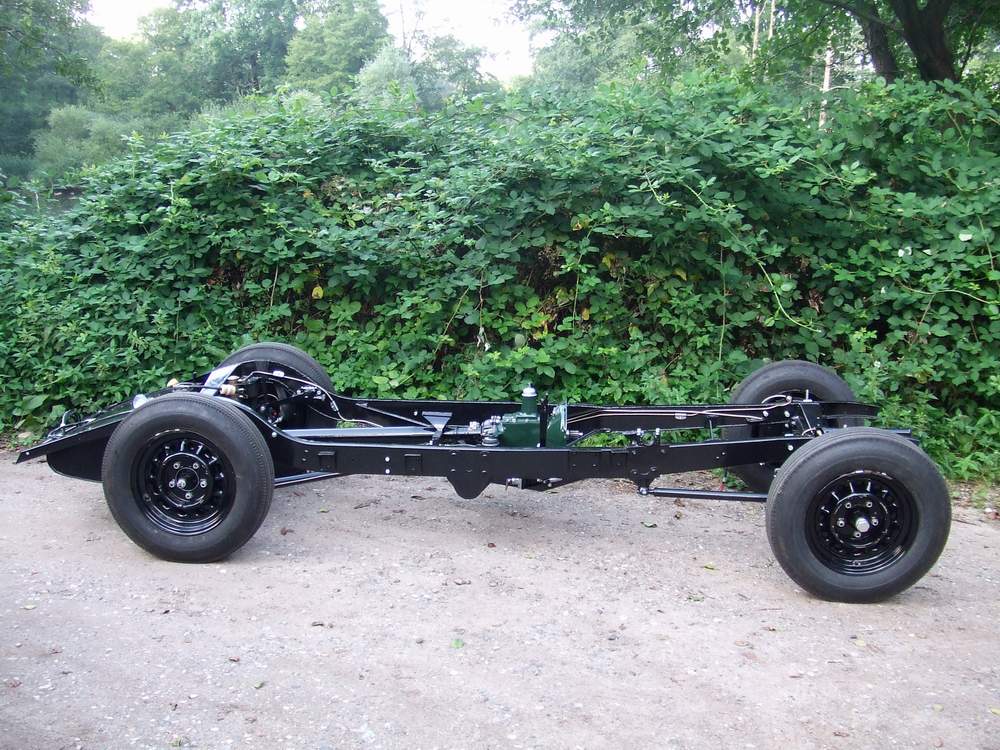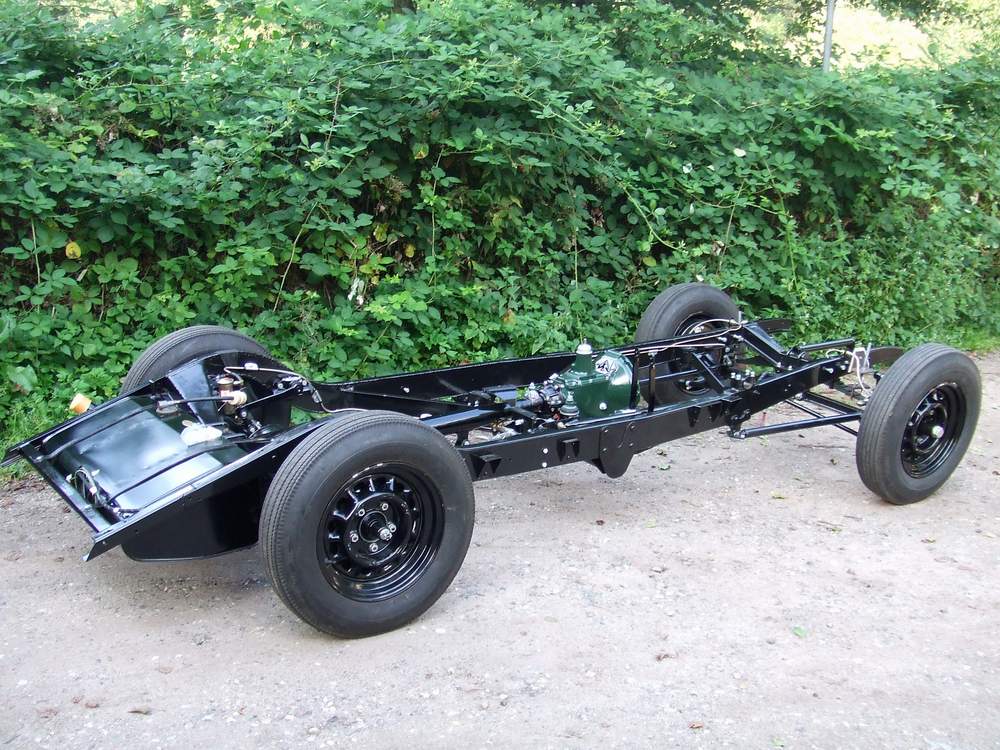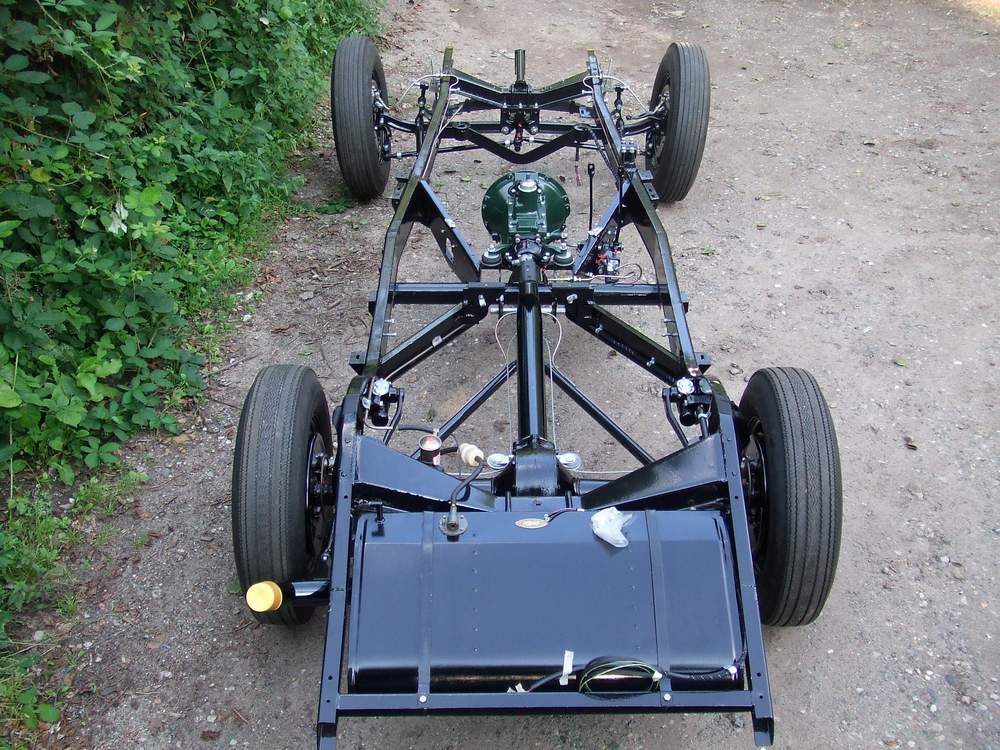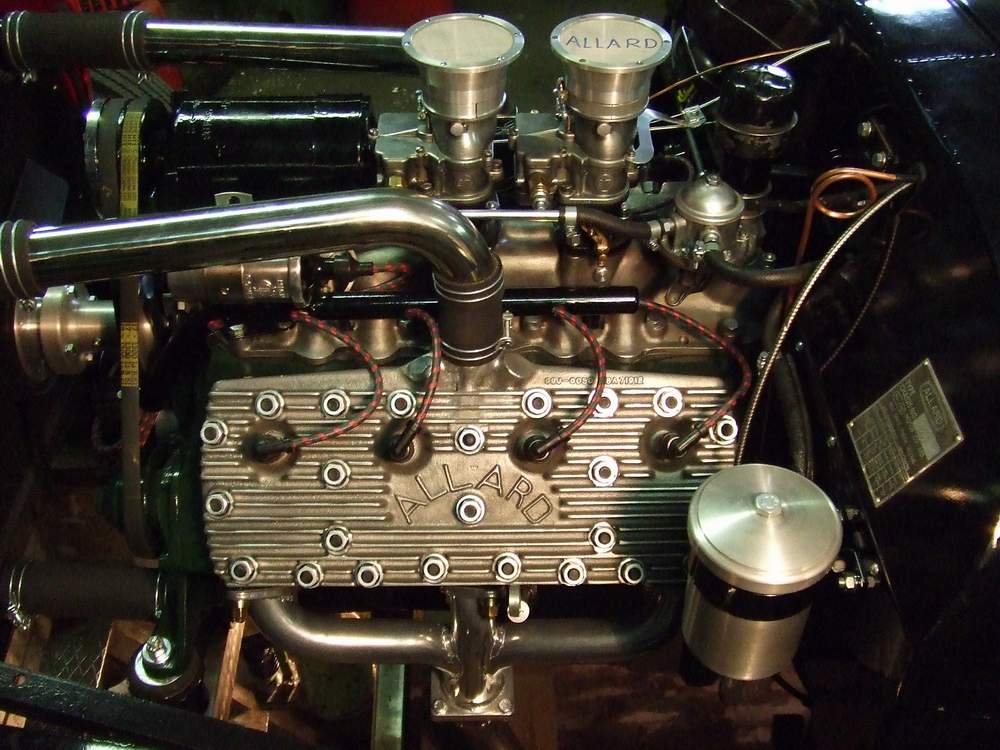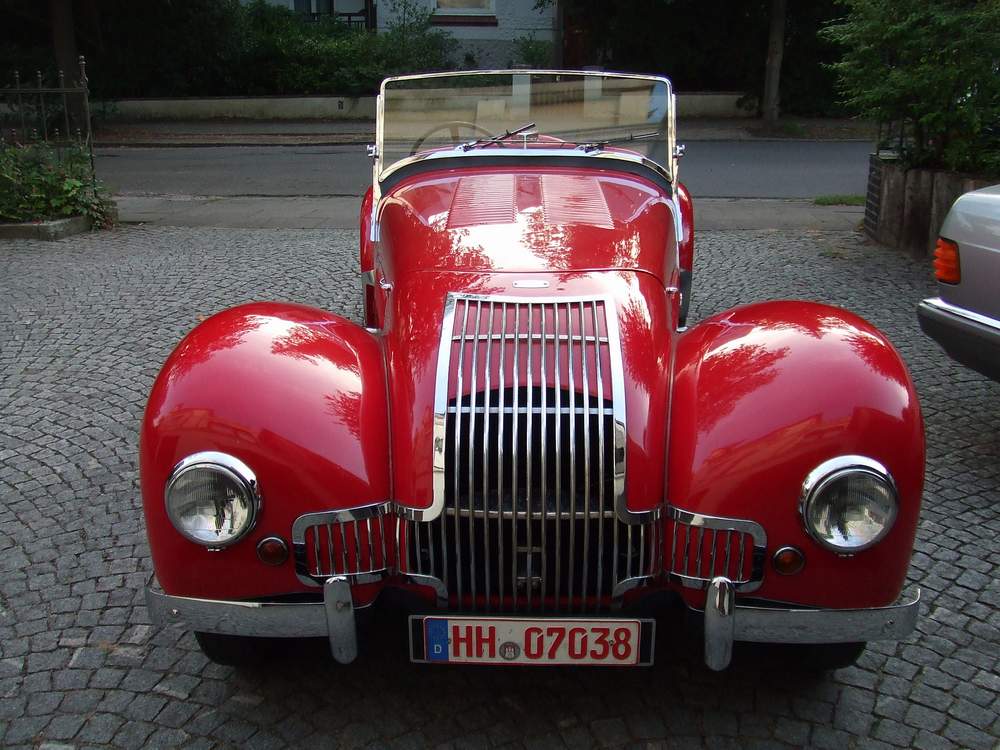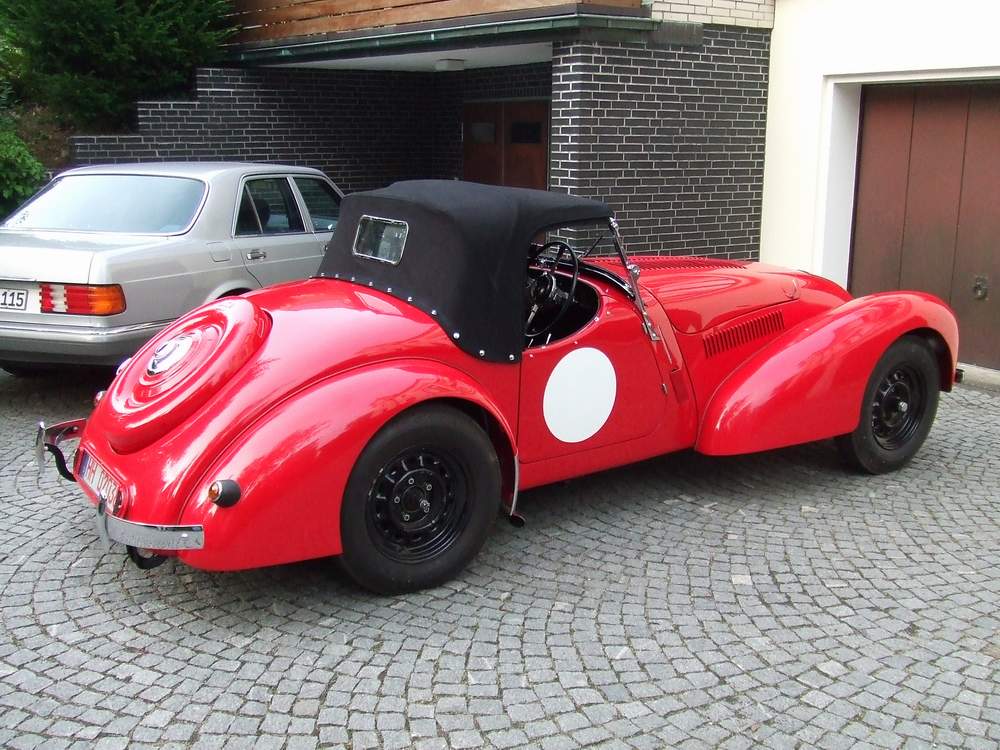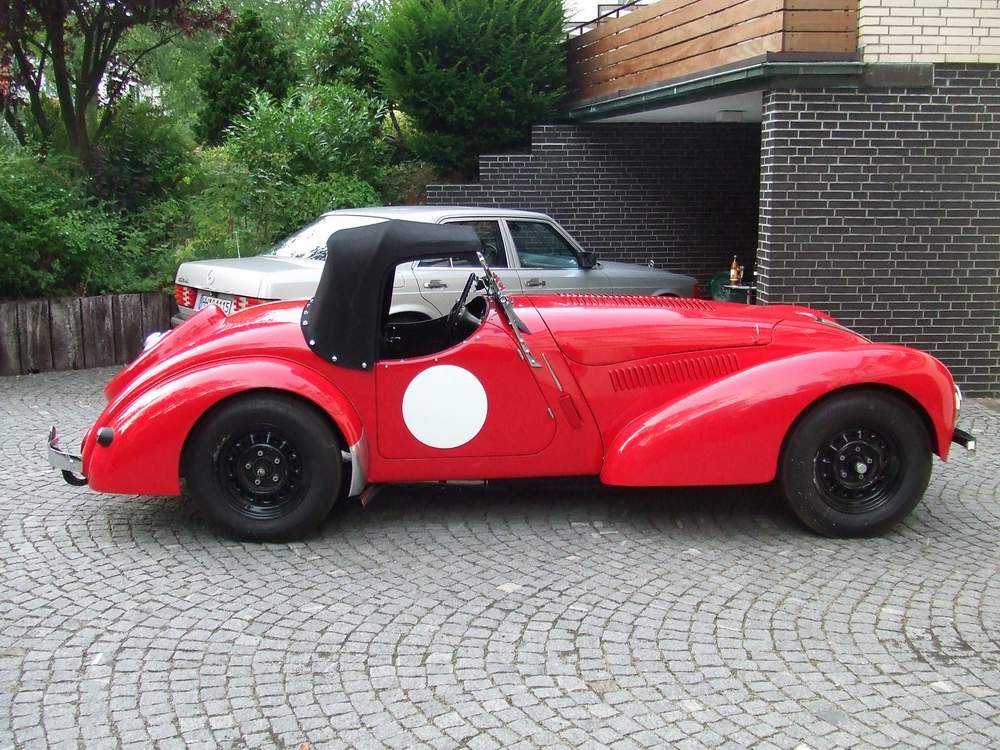 Allard K1-577 Ford-Mercury 24-Stud, Supercharged!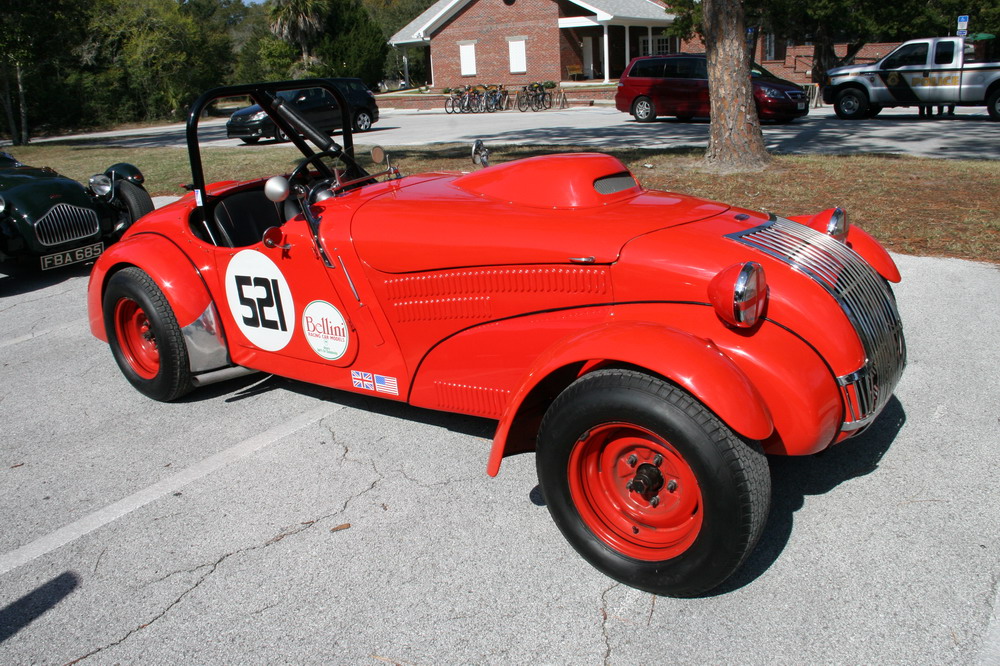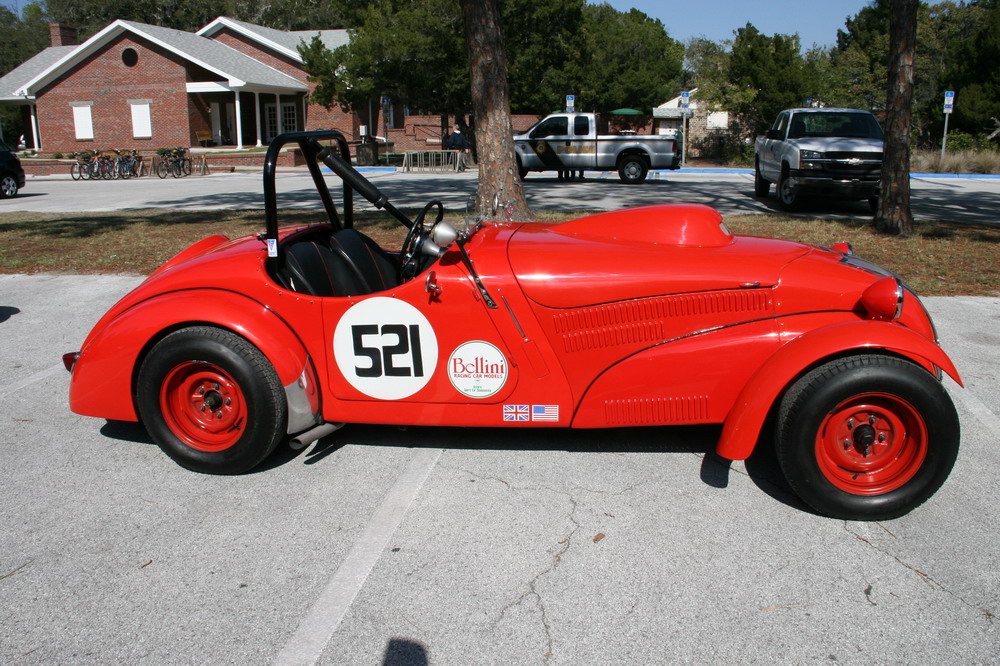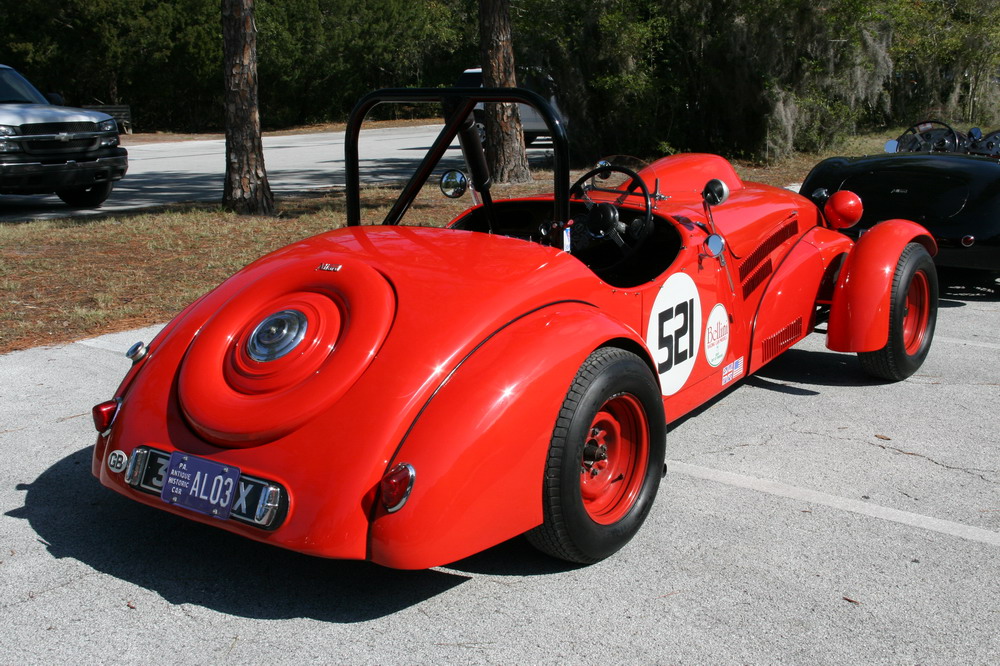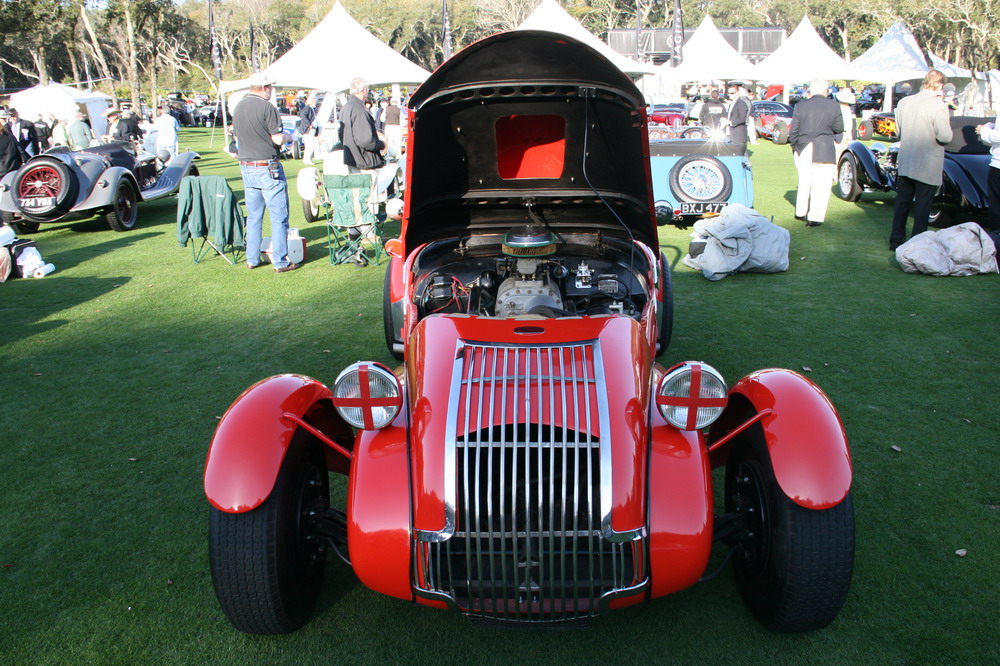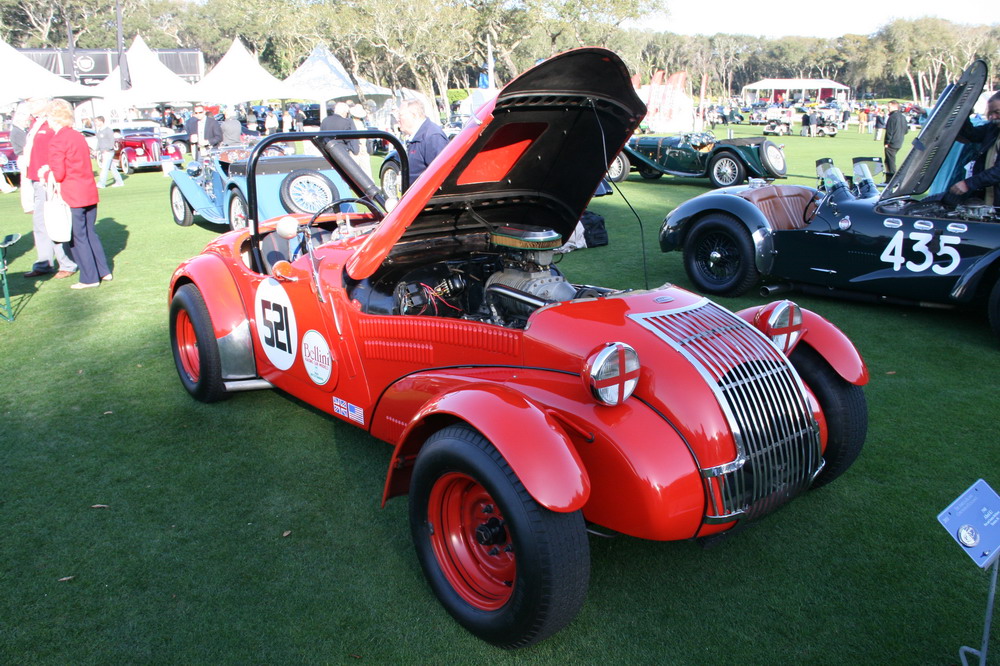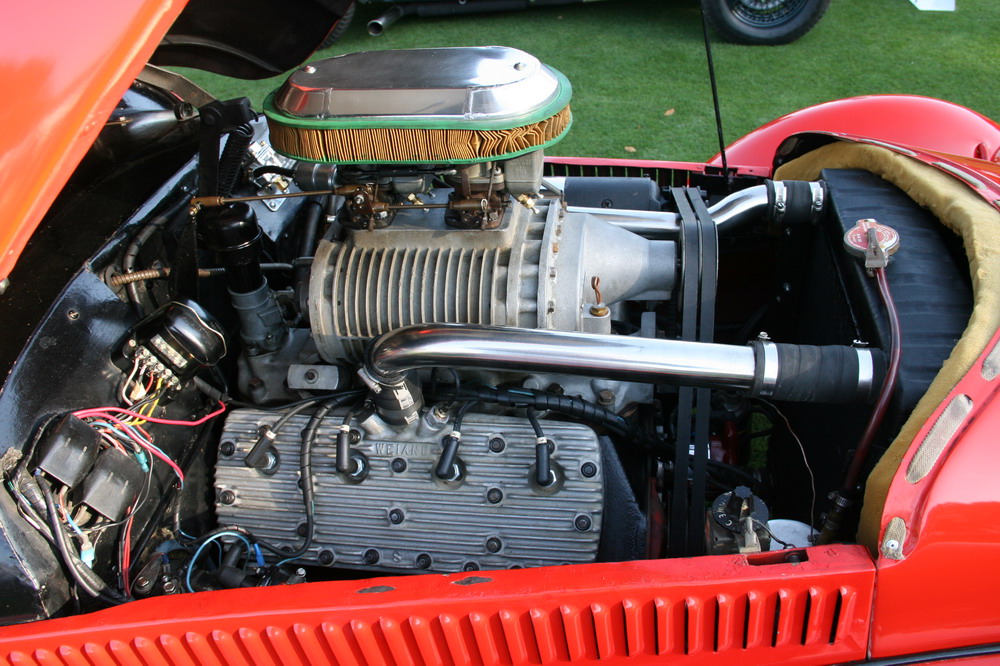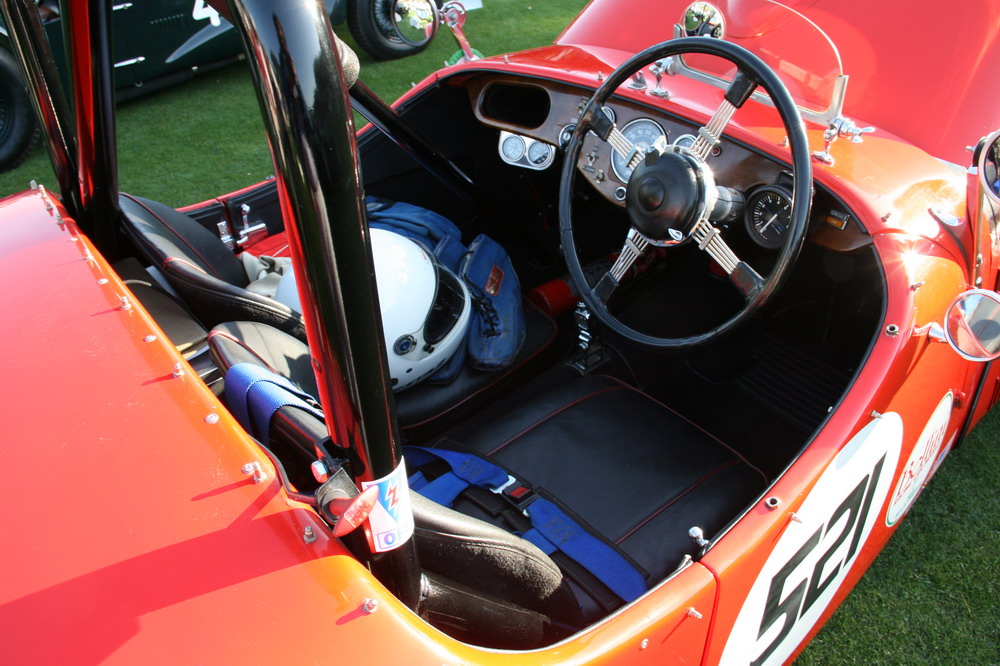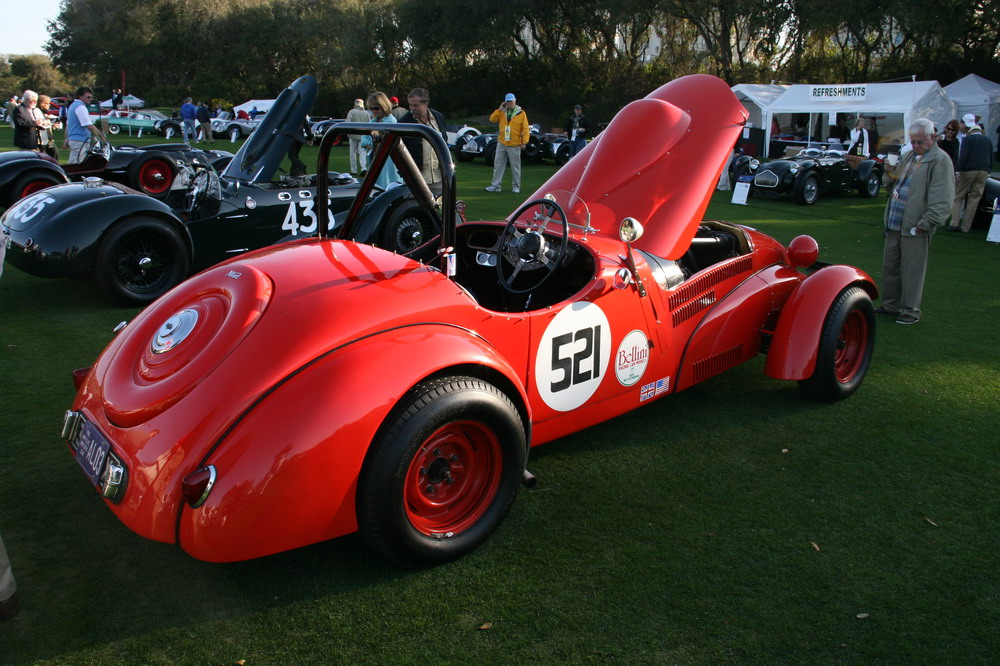 Allard K1-796 Ford 21-Stud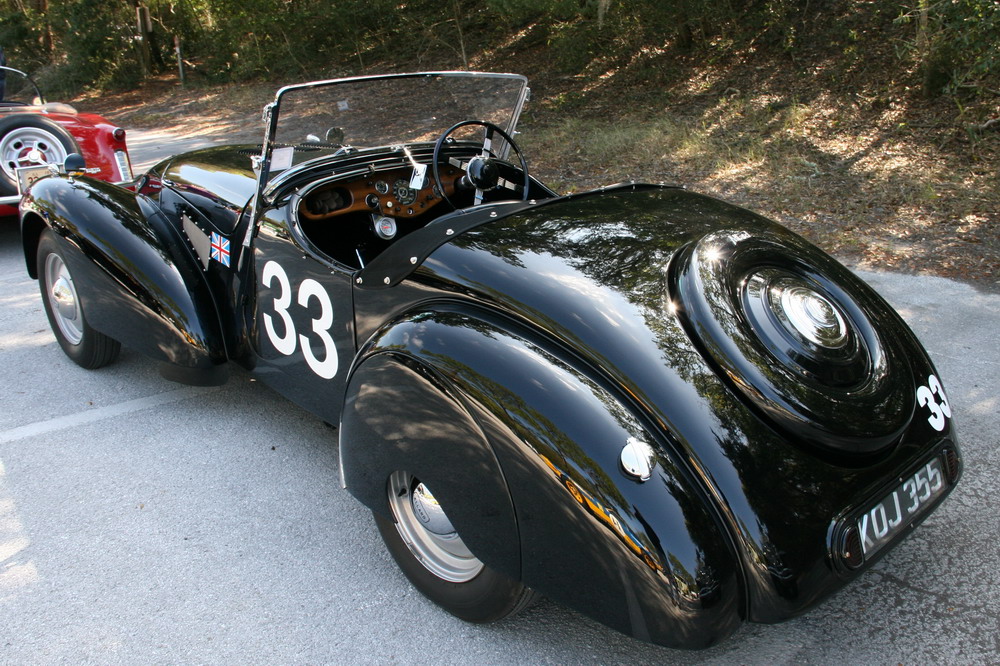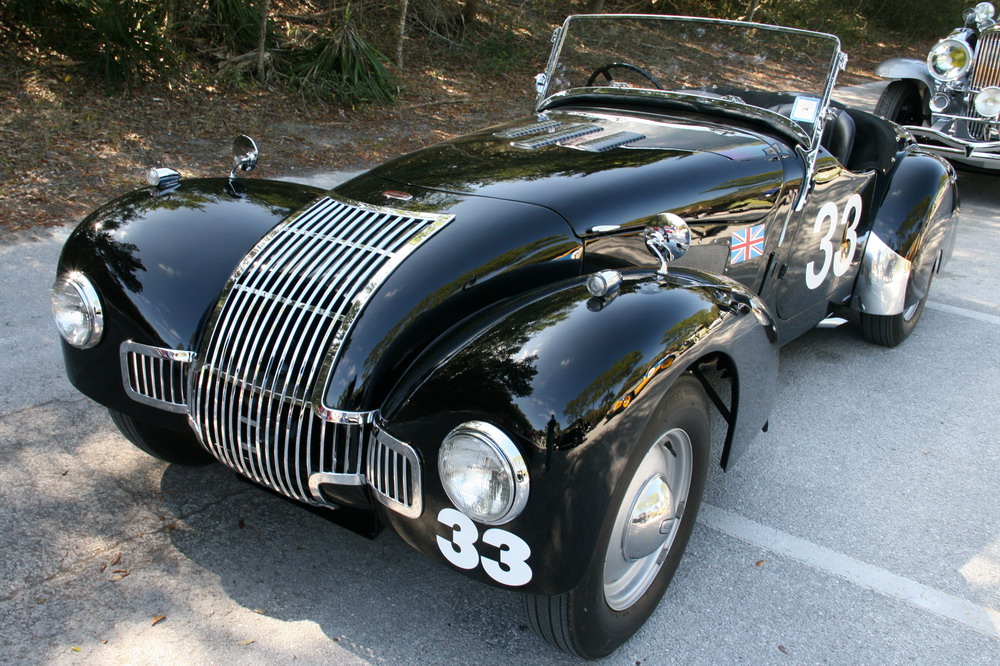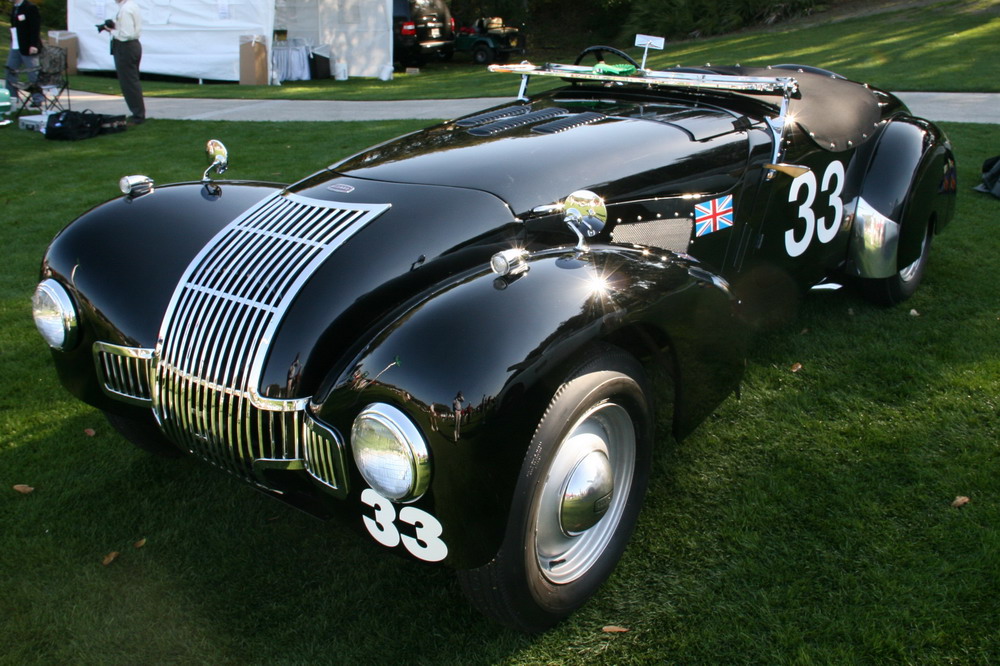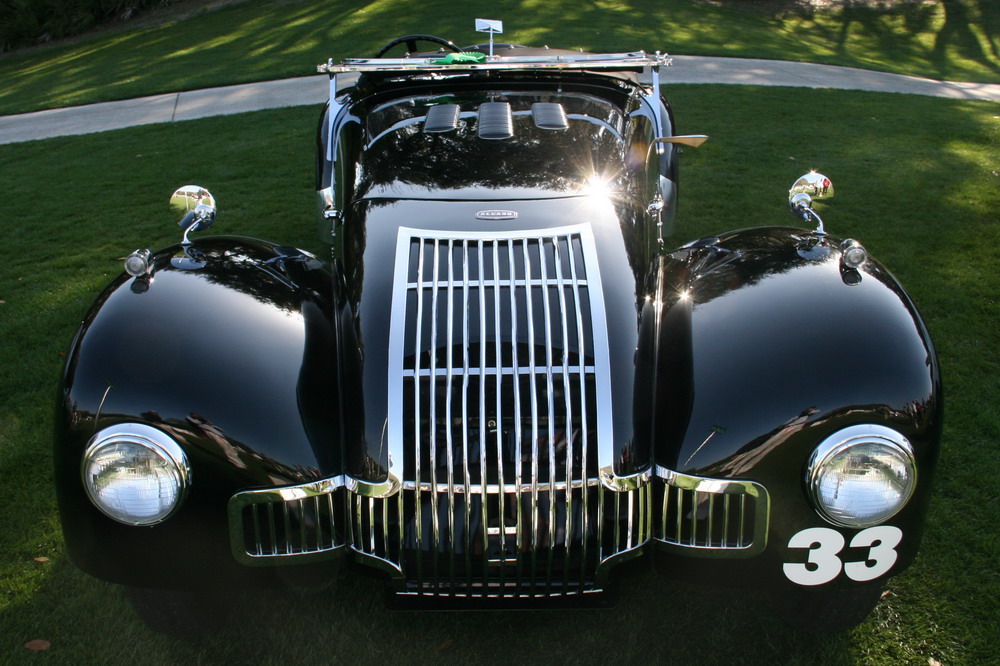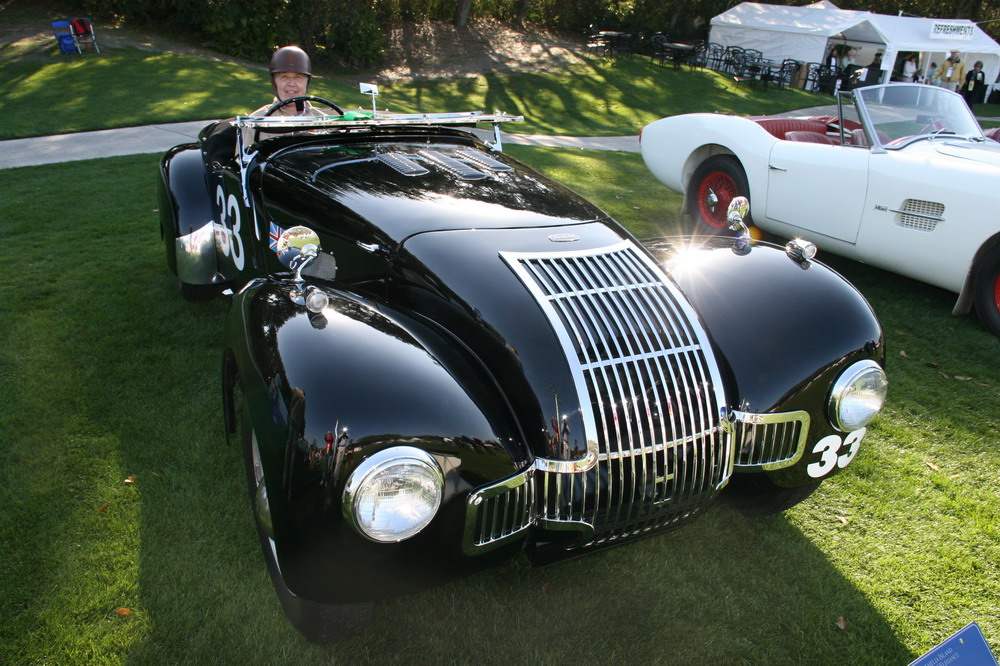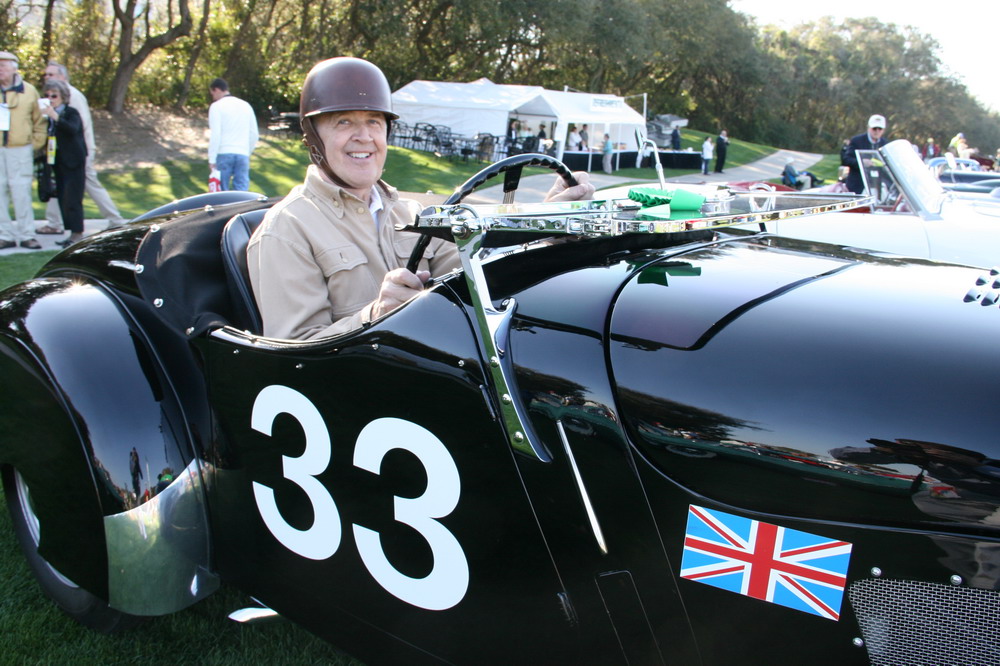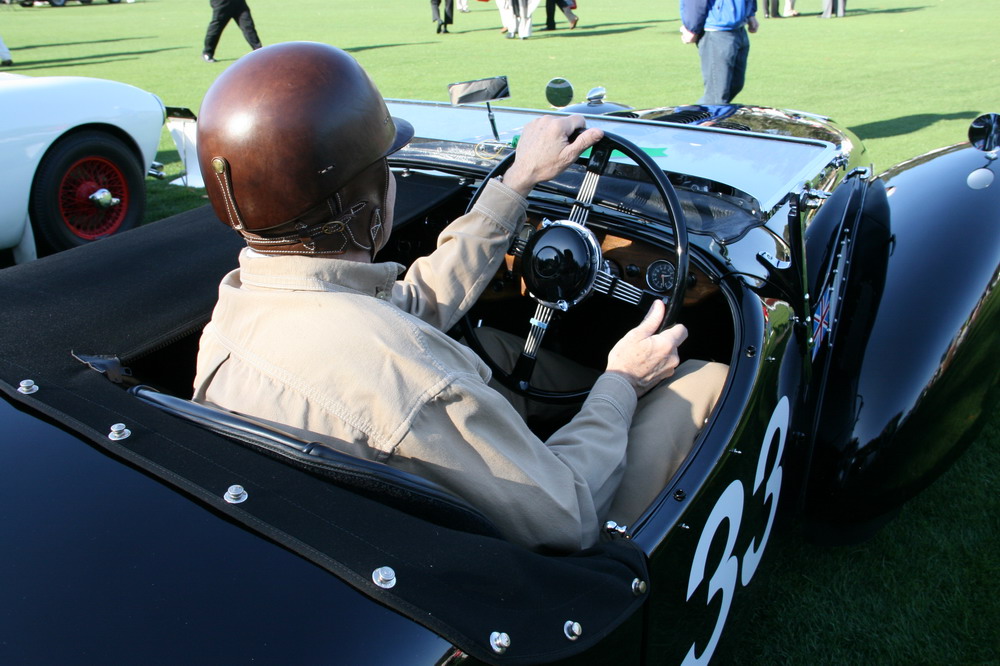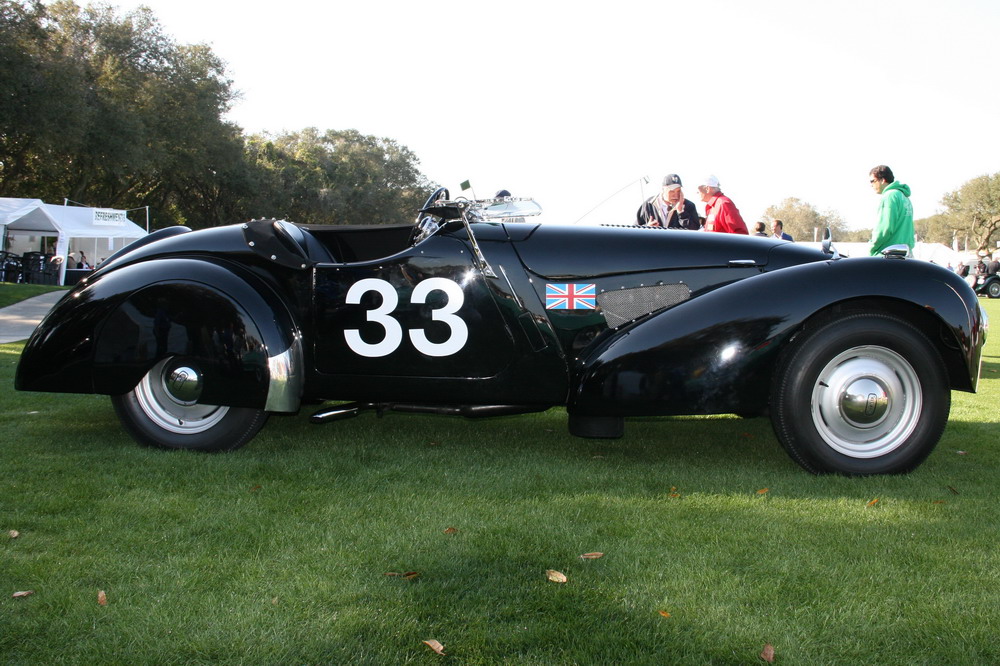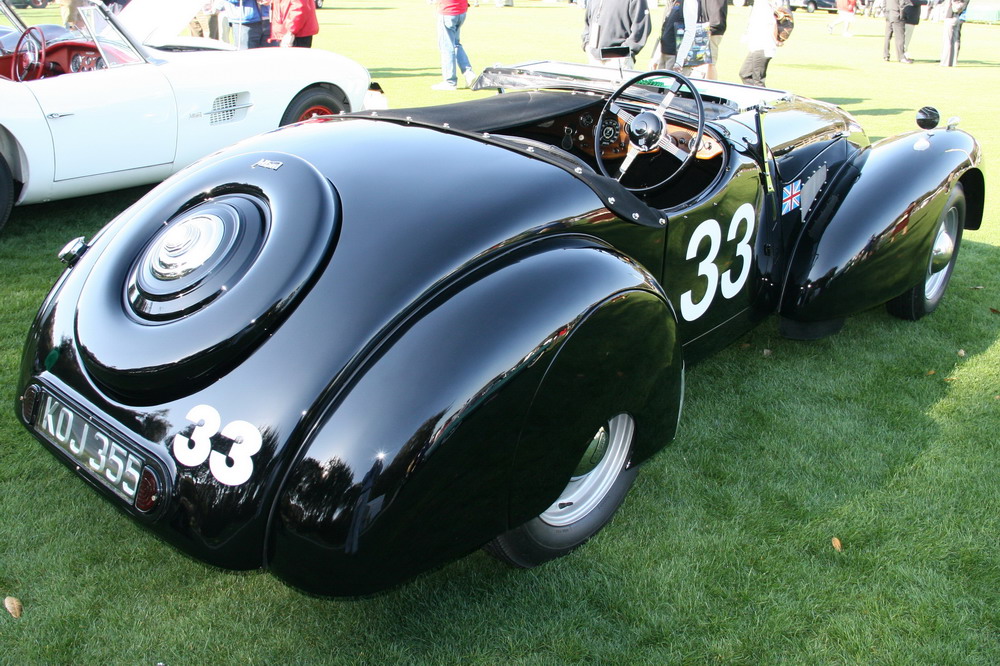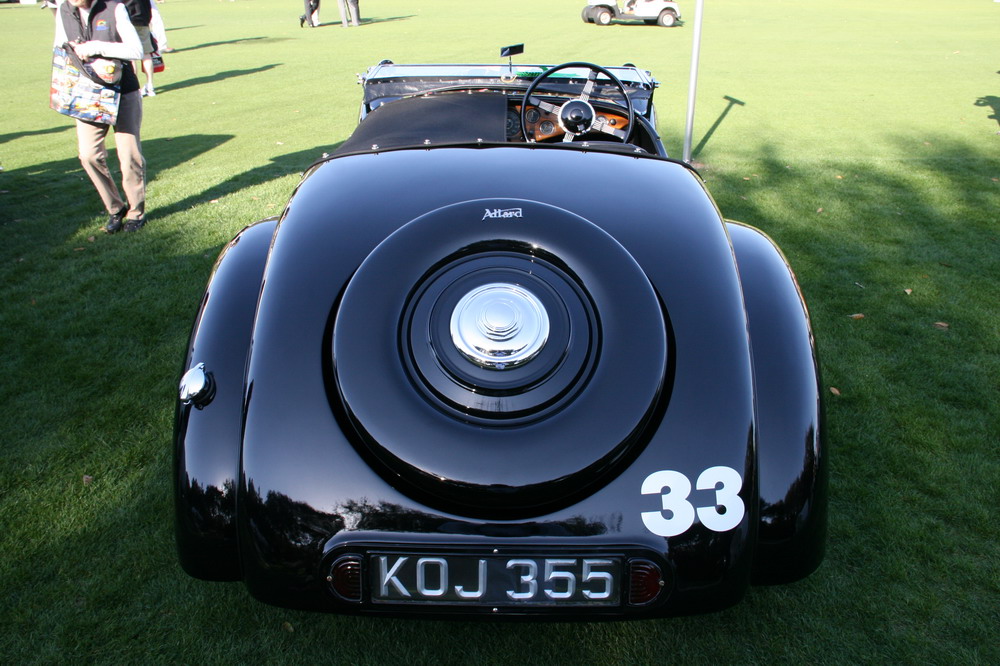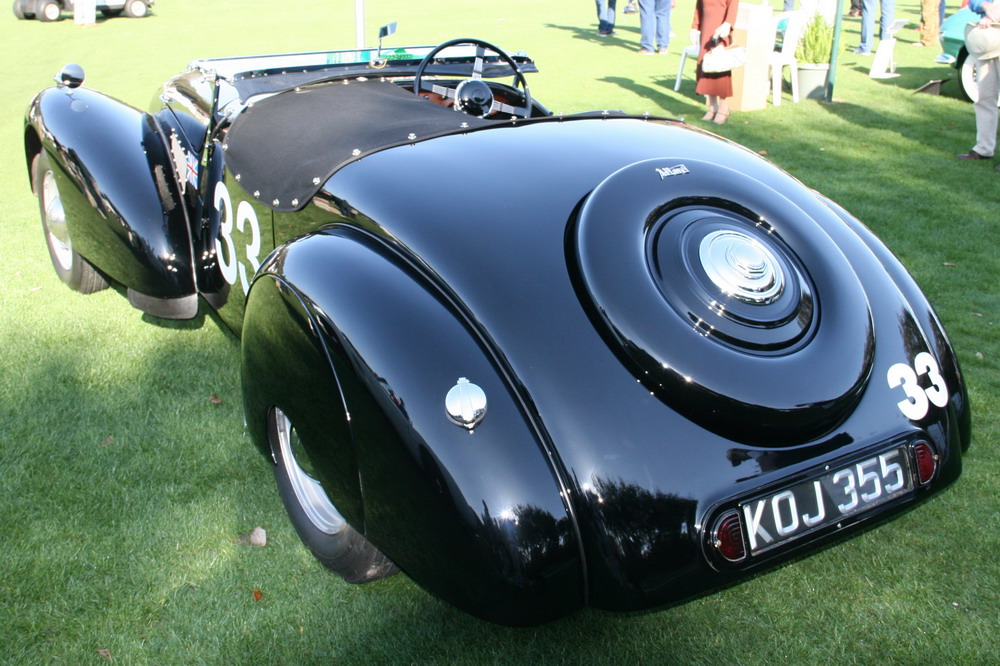 K1 SPECIFICATIONS
Years Produced: 1946 to 1950
Quantity Produced: 159
Existing: 57 (36%)
Length: 177"
Wheelbase: 106"
Track: 56" Front / 52" Rear
Steering: Marles
Front Suspension: Divided Front Axle, transverse leaf springs
Rear Suspension: Solid Axle, transverse leaf springs
Weight: 2,630 pounds (dry)
Wheels: 16"
Tires: 16 x 5"
Fuel Capacity: 20 gallons + 1 1/2 gallon reserve
Engine: Ford-Ardun / Cadillac / Lincoln