Though the J2 was the most famous of all Allards by far, only 90 were built. Untangling the web of which cars had which engines is nearly impossible. Generally, U.S.-bound cars were shipped across the ocean with no engine, and one was fitted to customer specification before, or often after, delivery. In any case, the hot engine, the one that made the J2's reputation, was the 331 Cadillac. From the factory, the Cadillac was rated 160 bhp at 3800 rpm and 312 lb-ft at 1800 rpm, which could be easily improved upon. Interestingly, the solid Ford rear axle used on other Allards had a track of 56 in., while the De Dion rear suspension of the J2 had a track of only 52 in. The result was that J2s often appeared to be "crabbing" down the road, when in fact they were running straight. The J2 was the ultimate British hot rod. Because its components were built for much heavier cars, they seldom broke, and for a few glorious years before the rest of Europe caught up, it was very difficult to beat.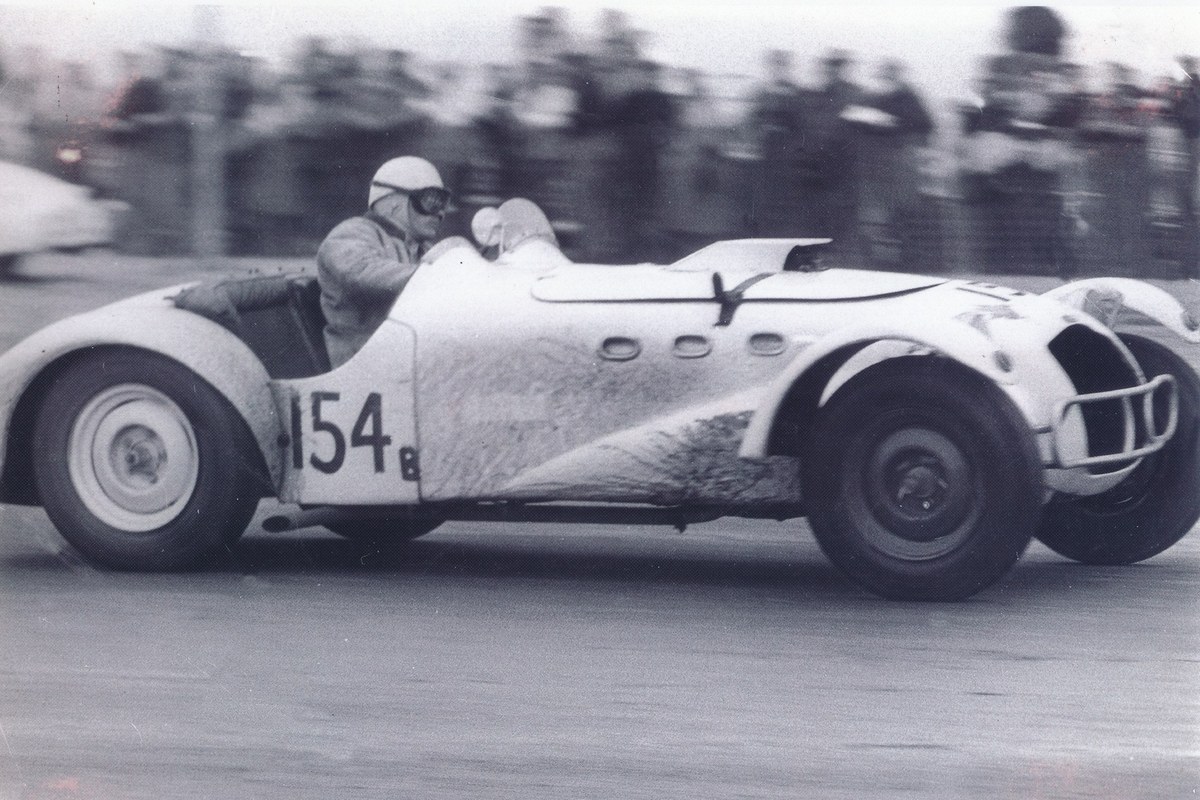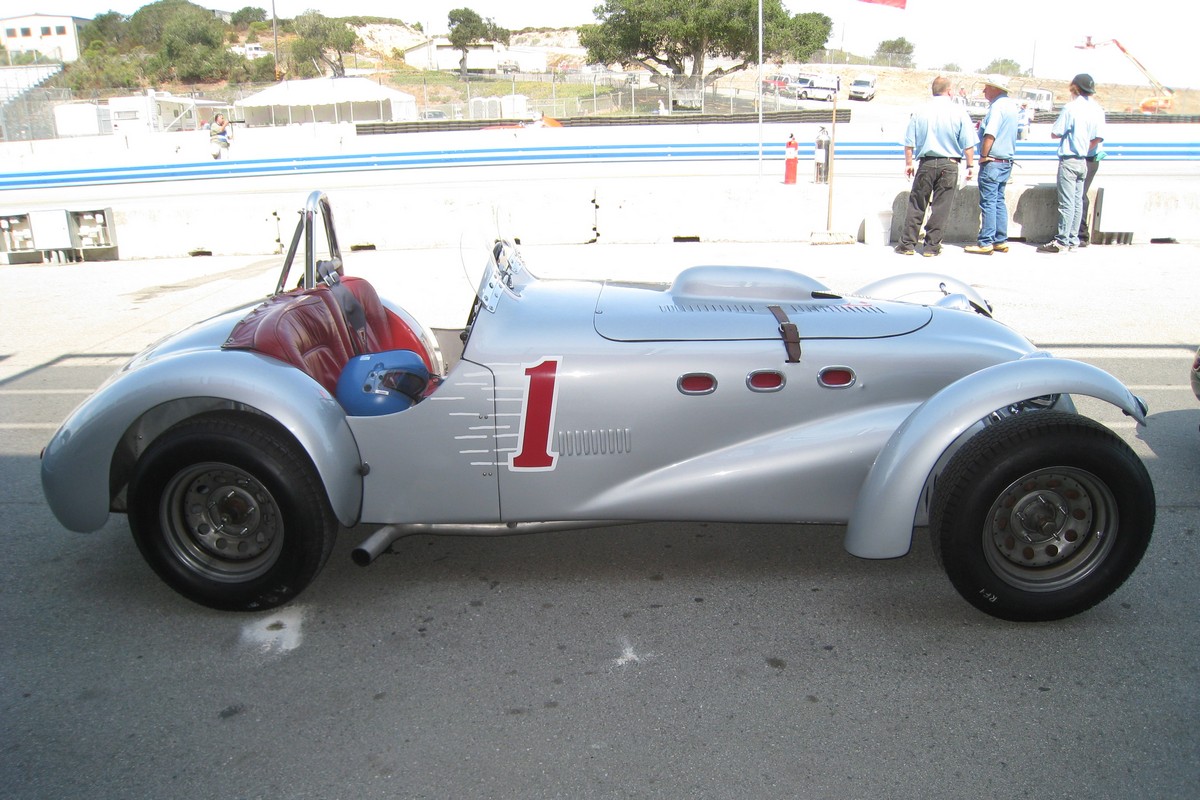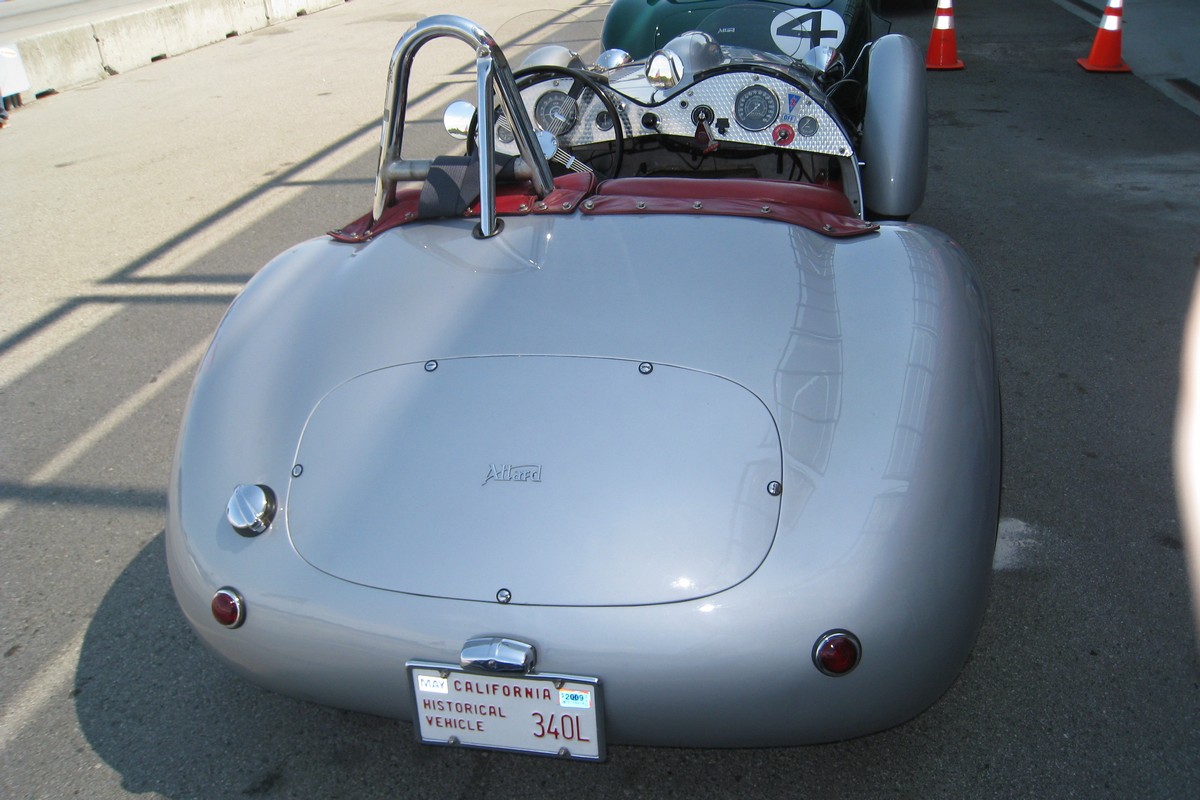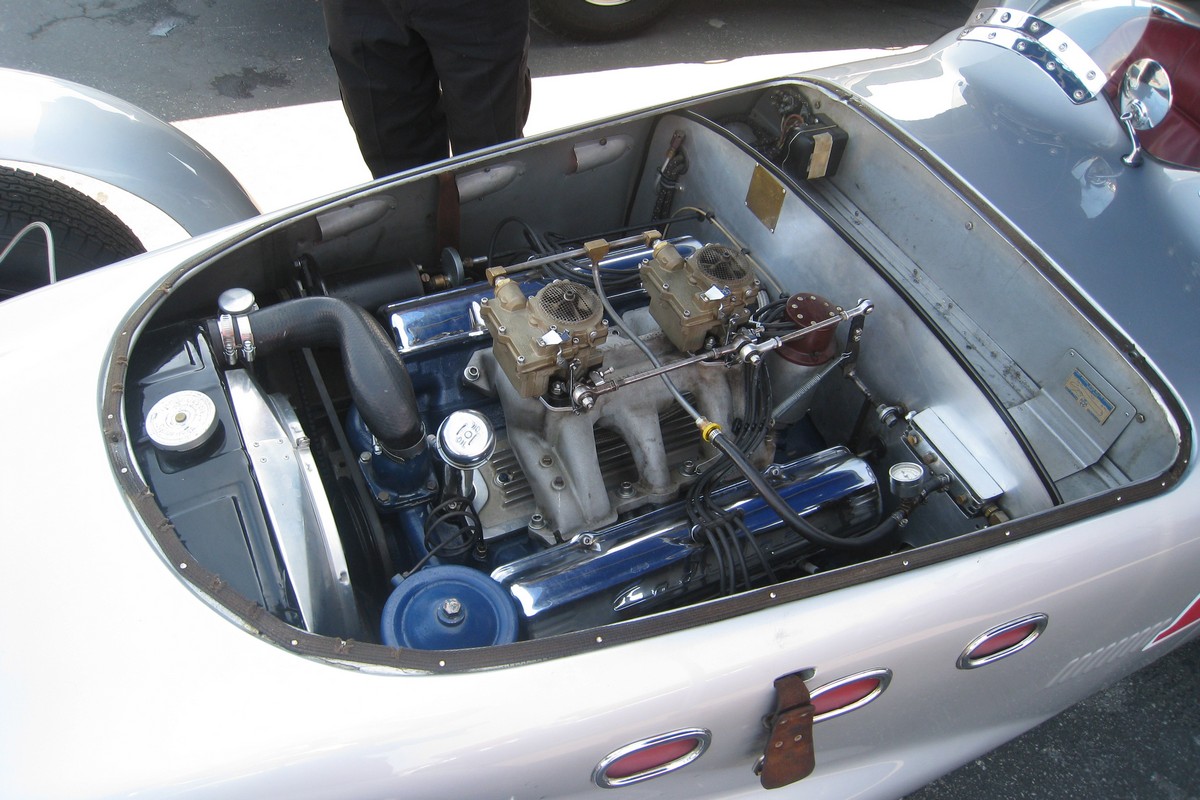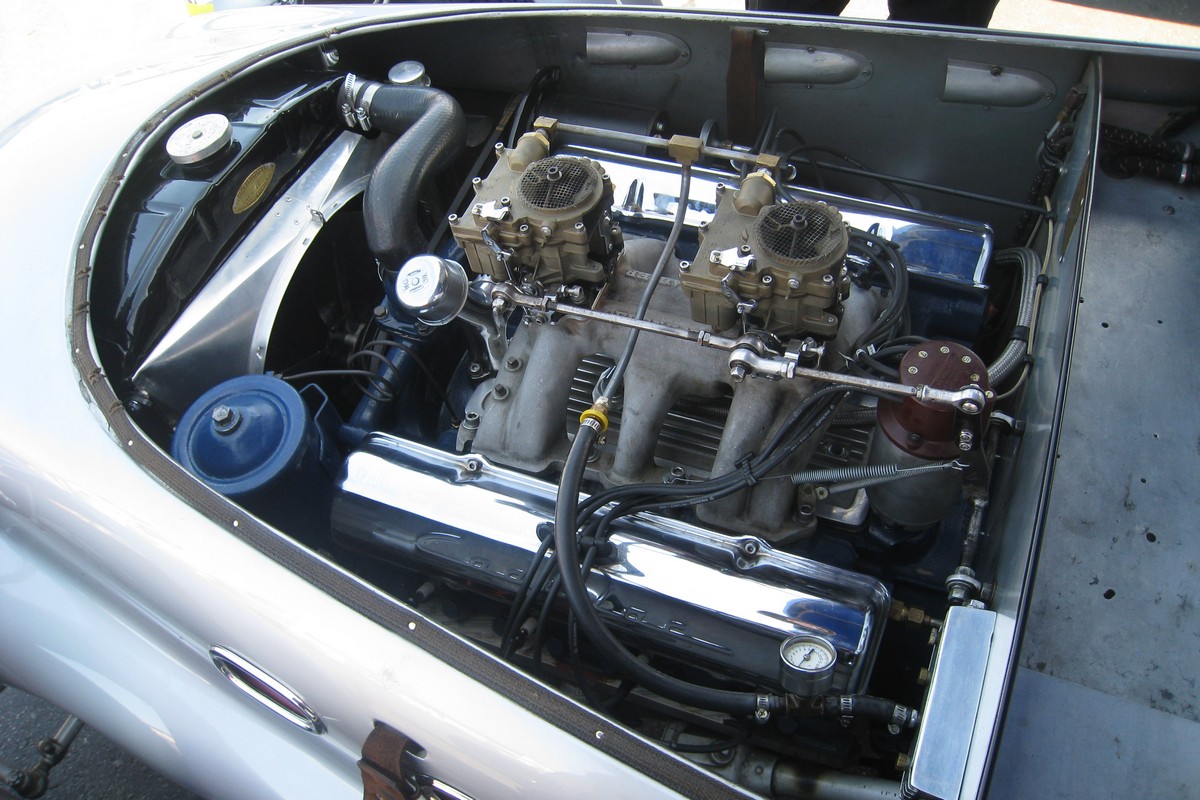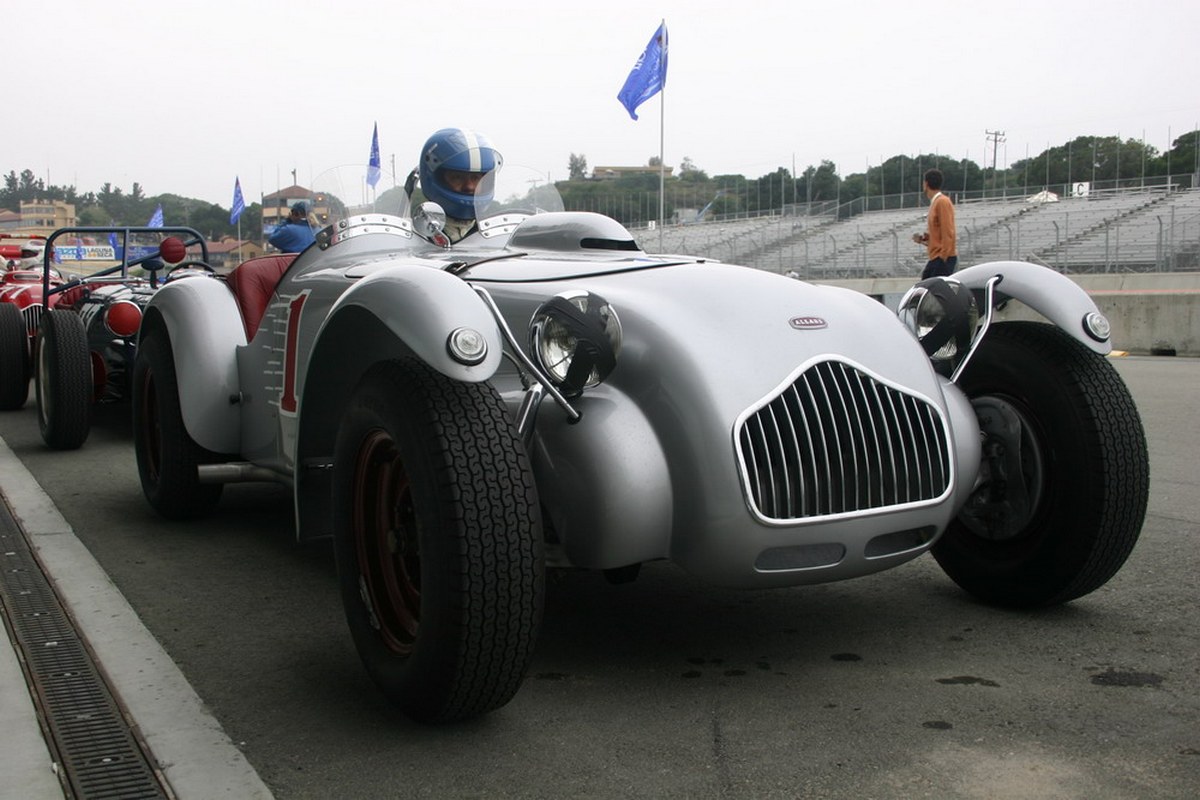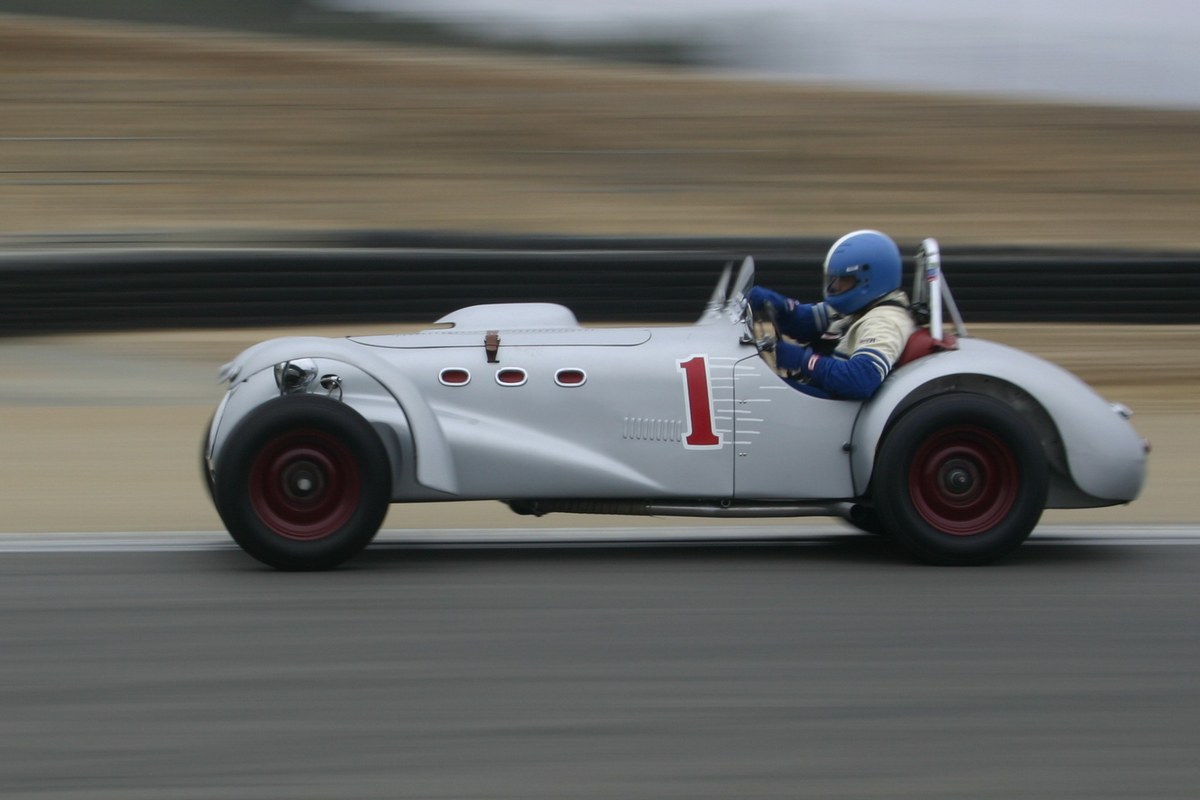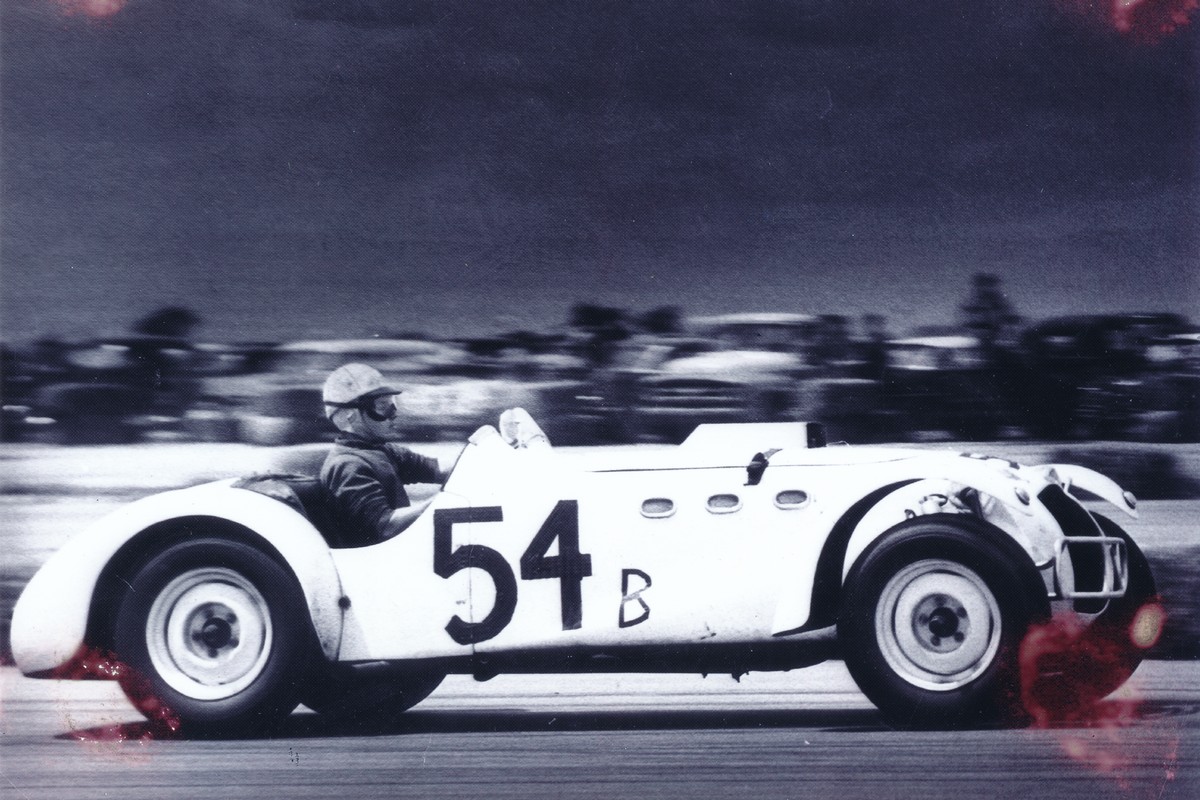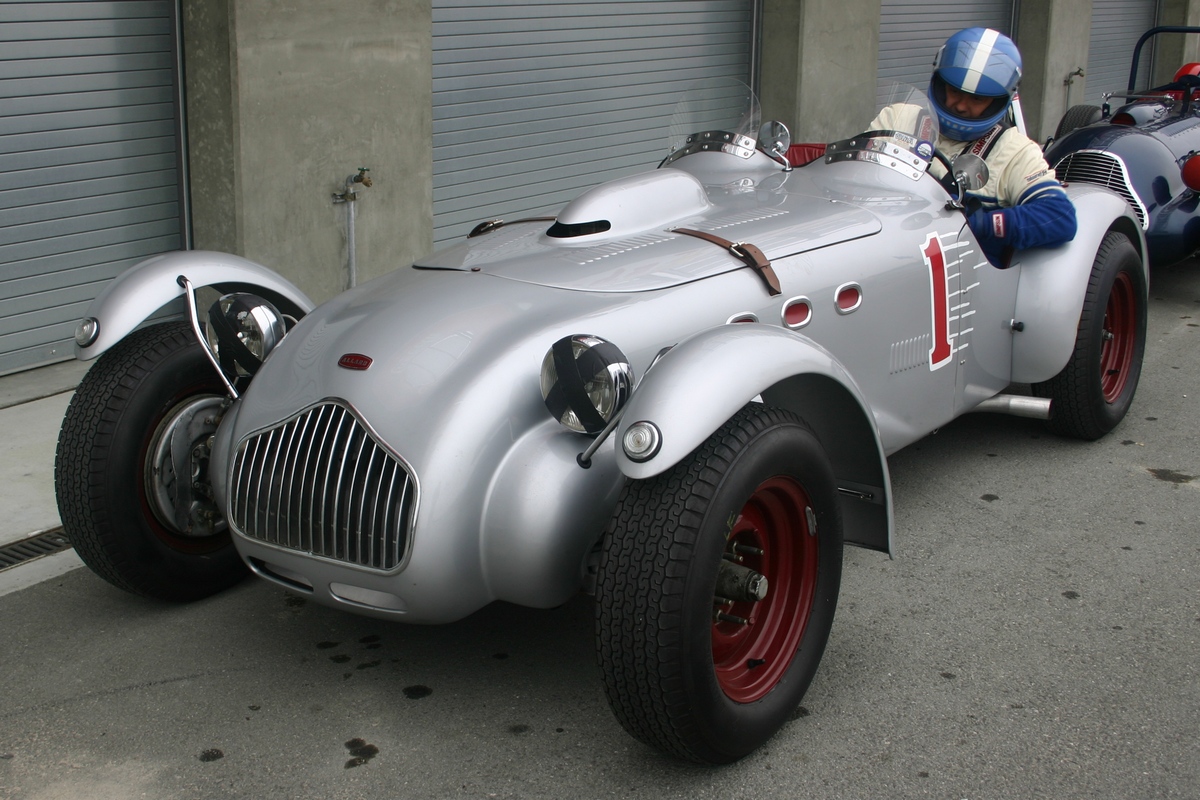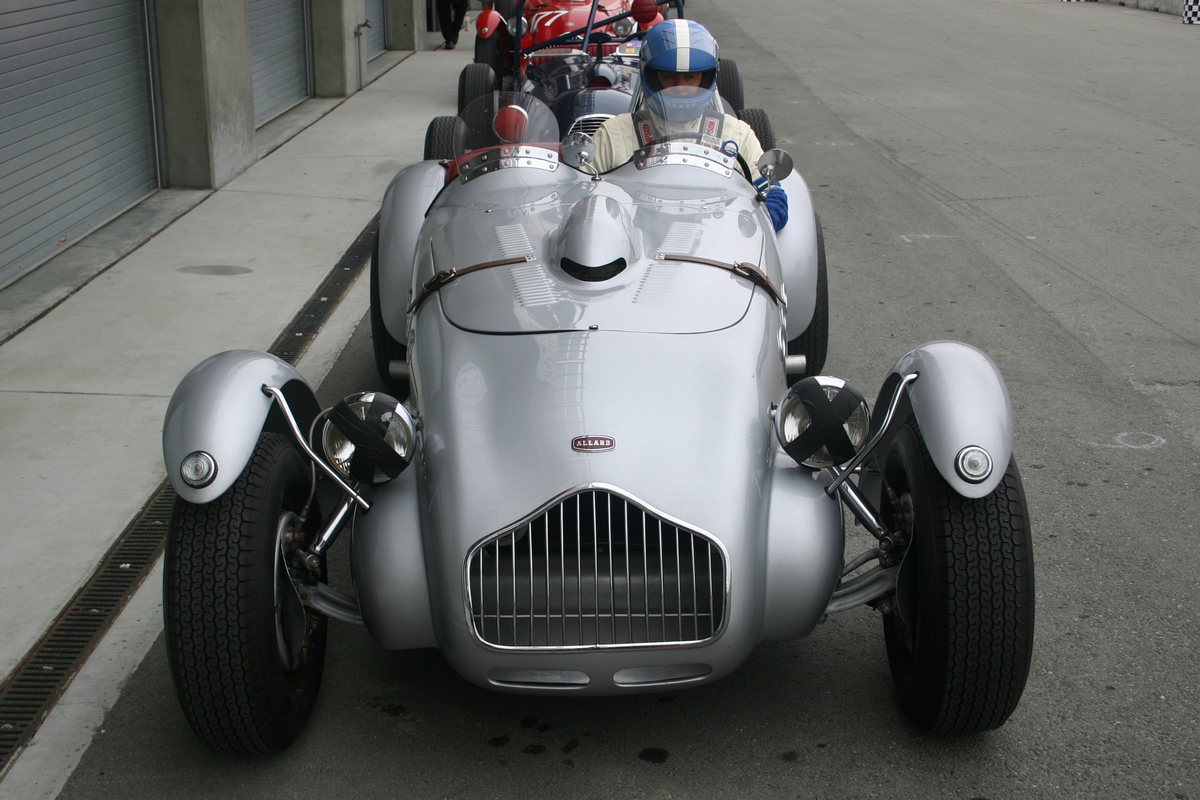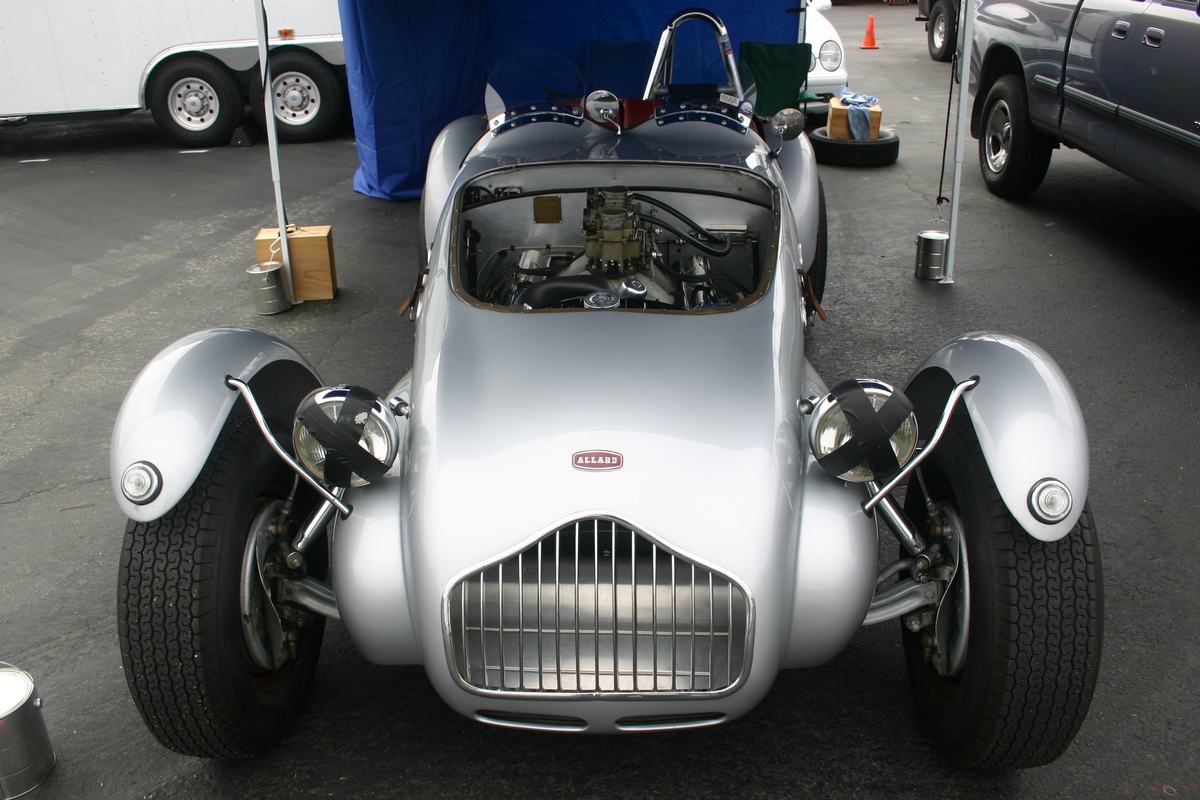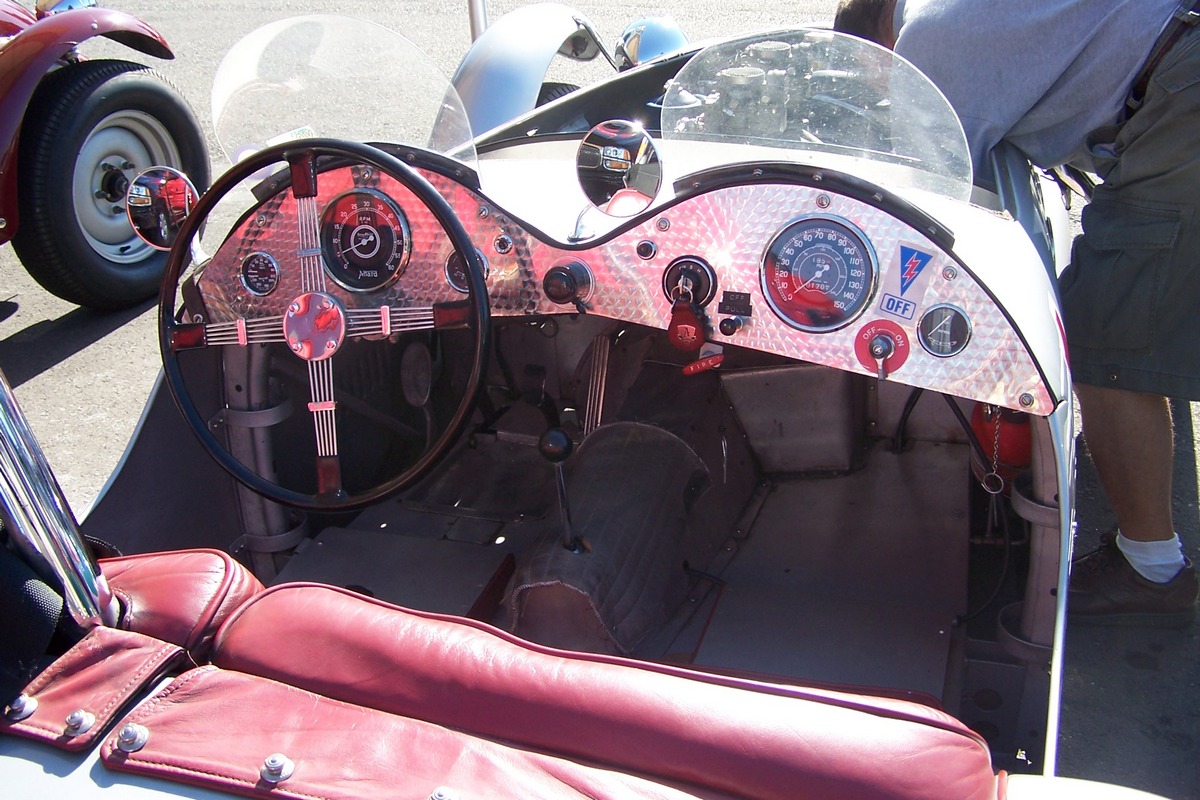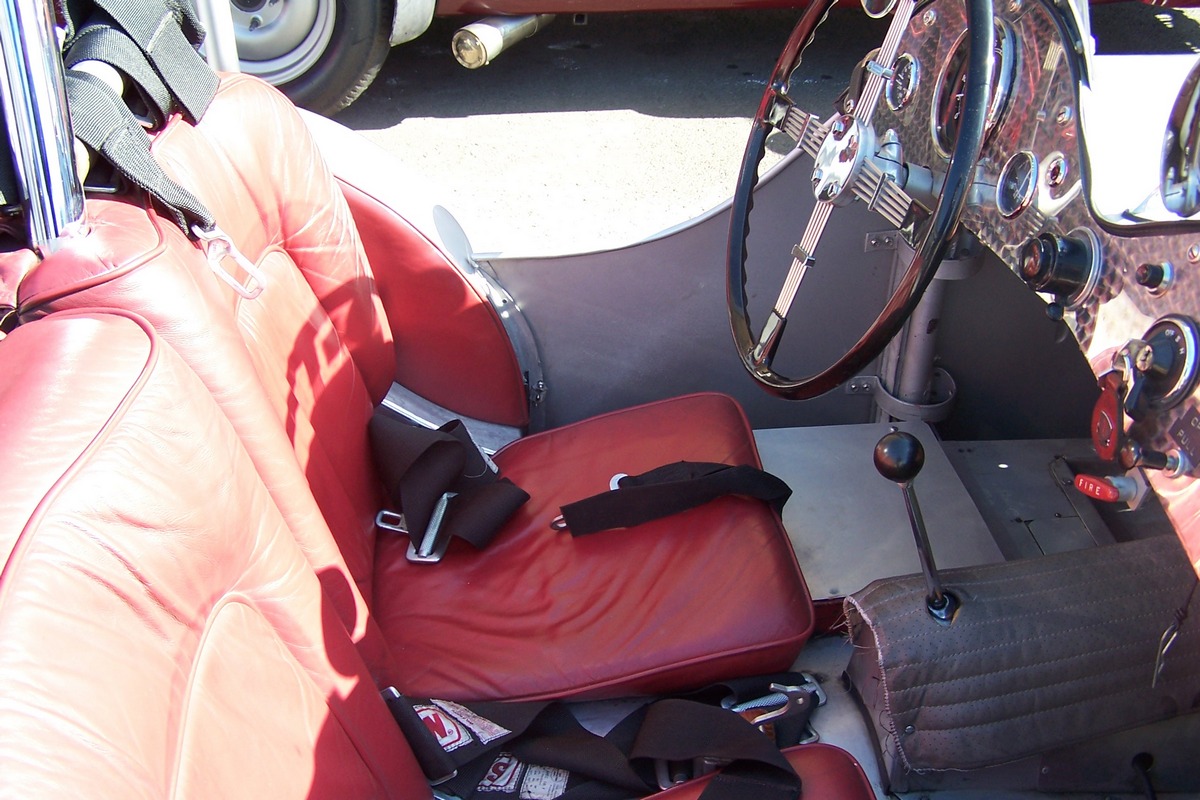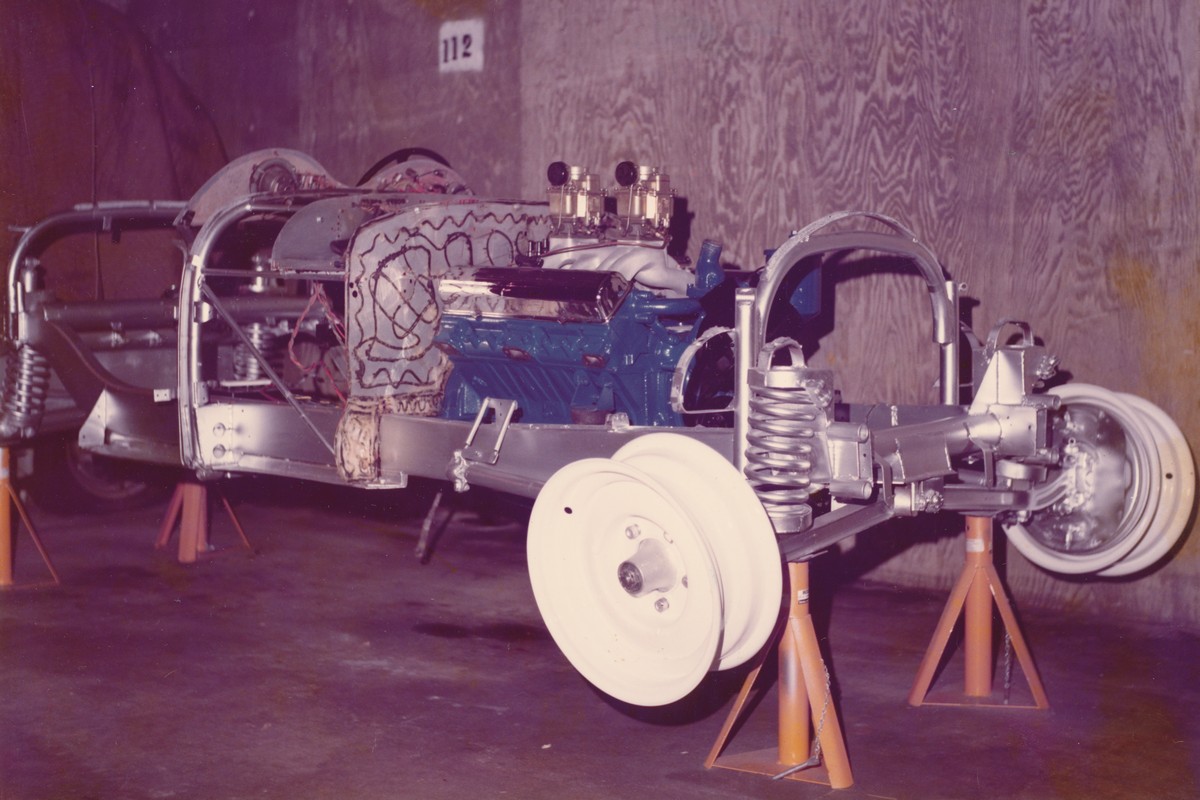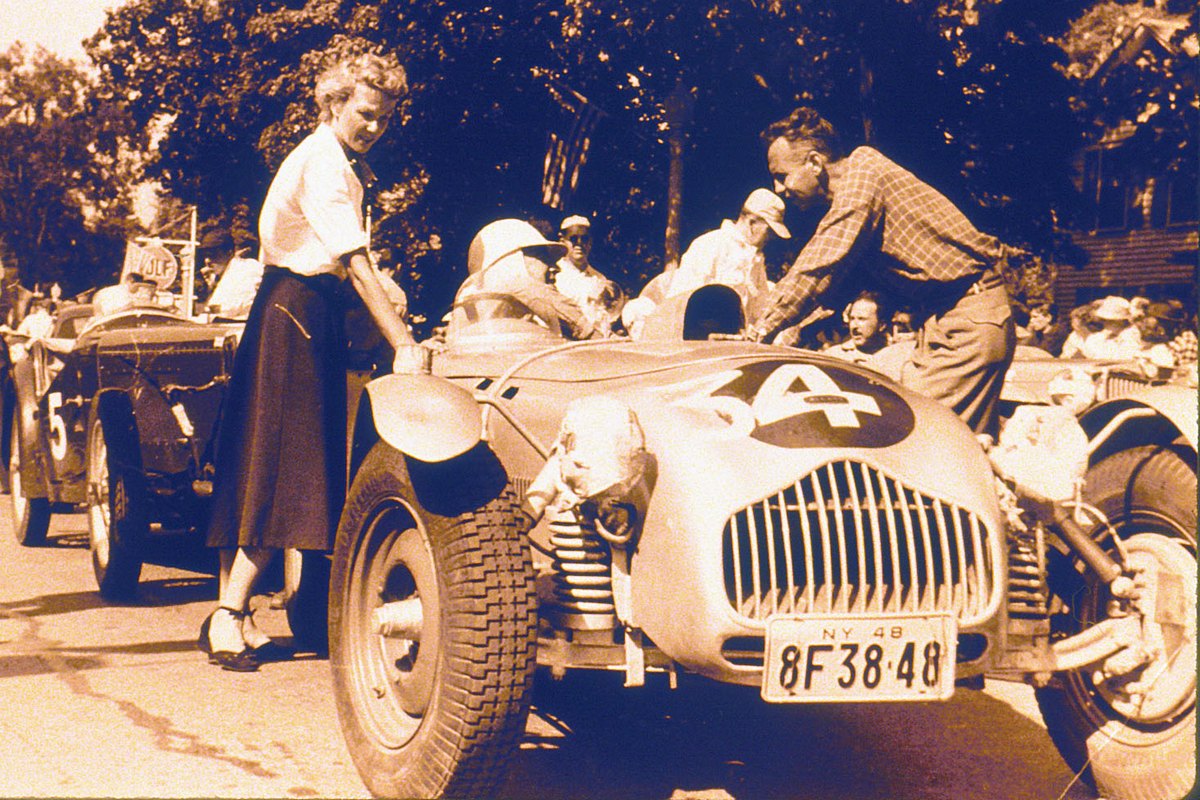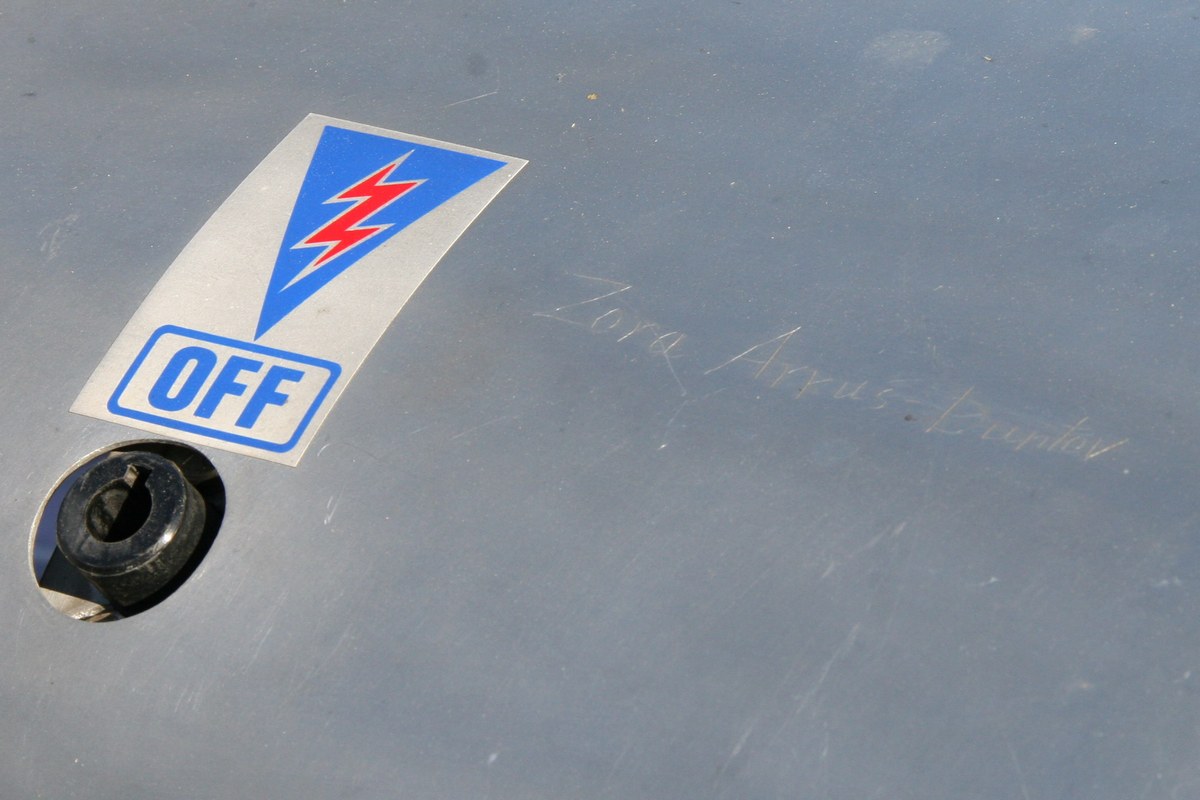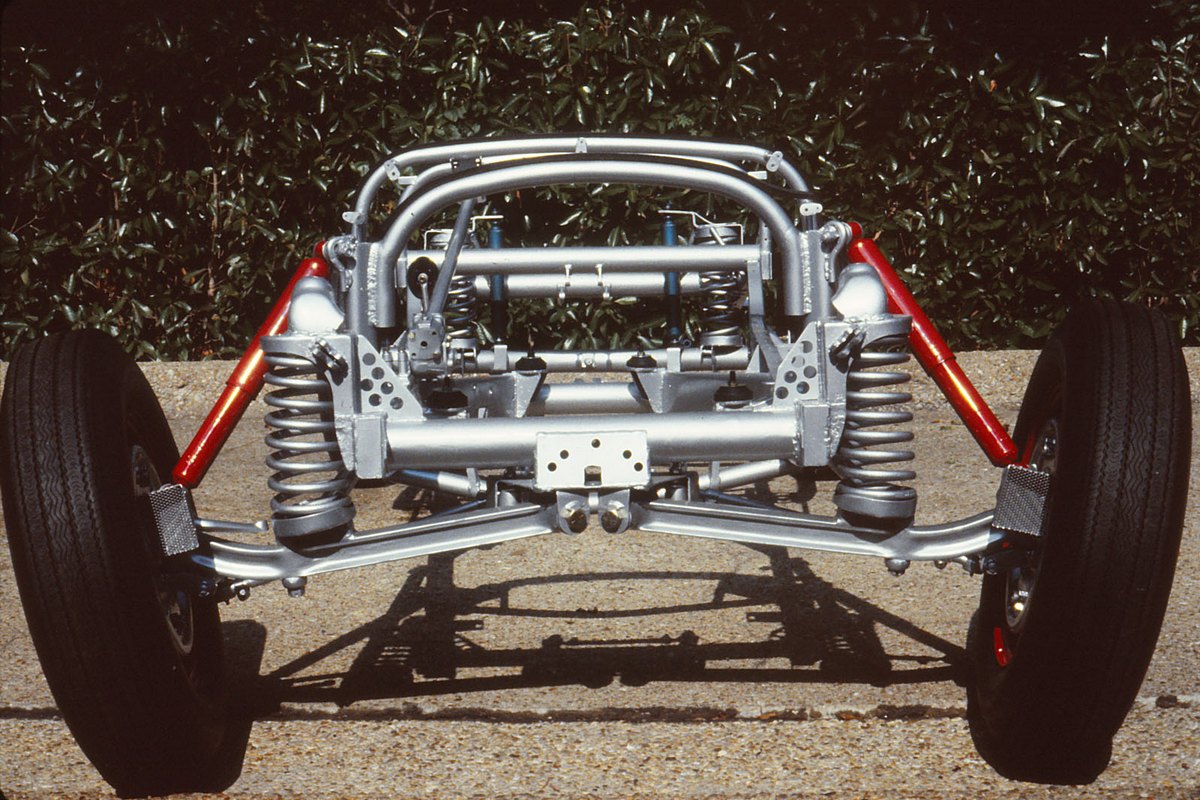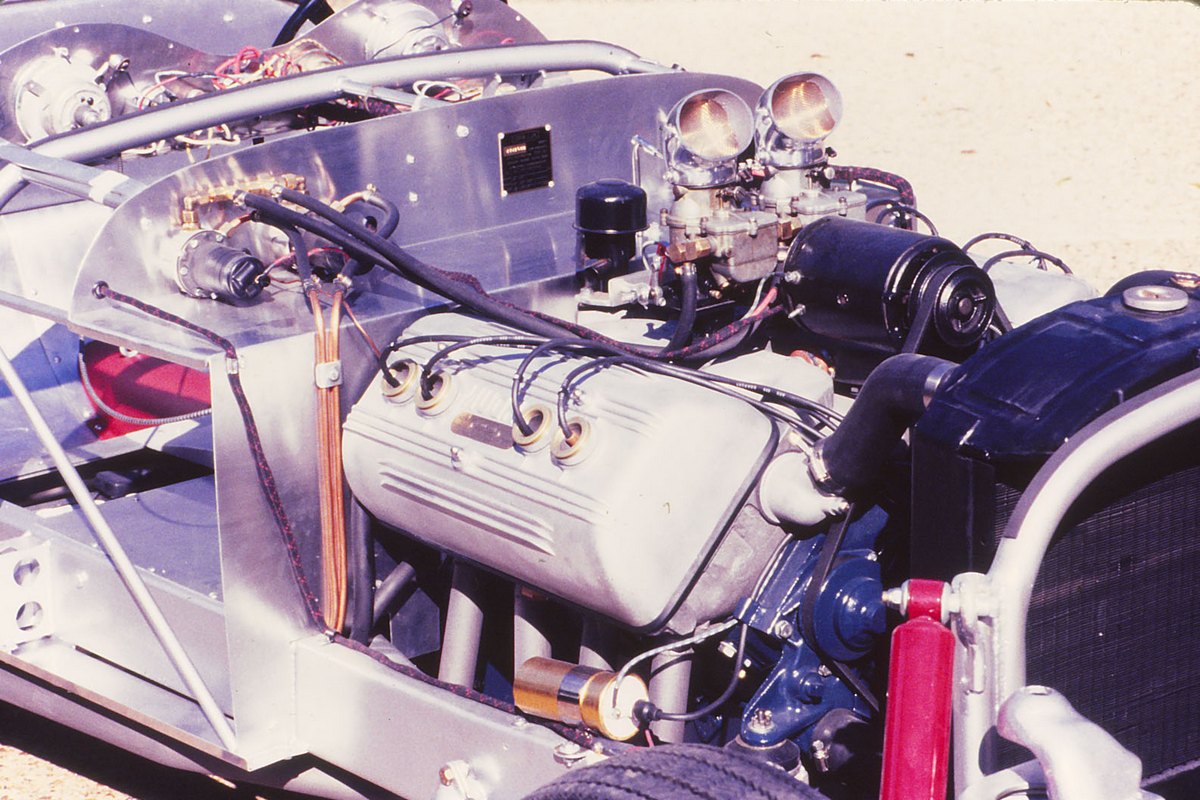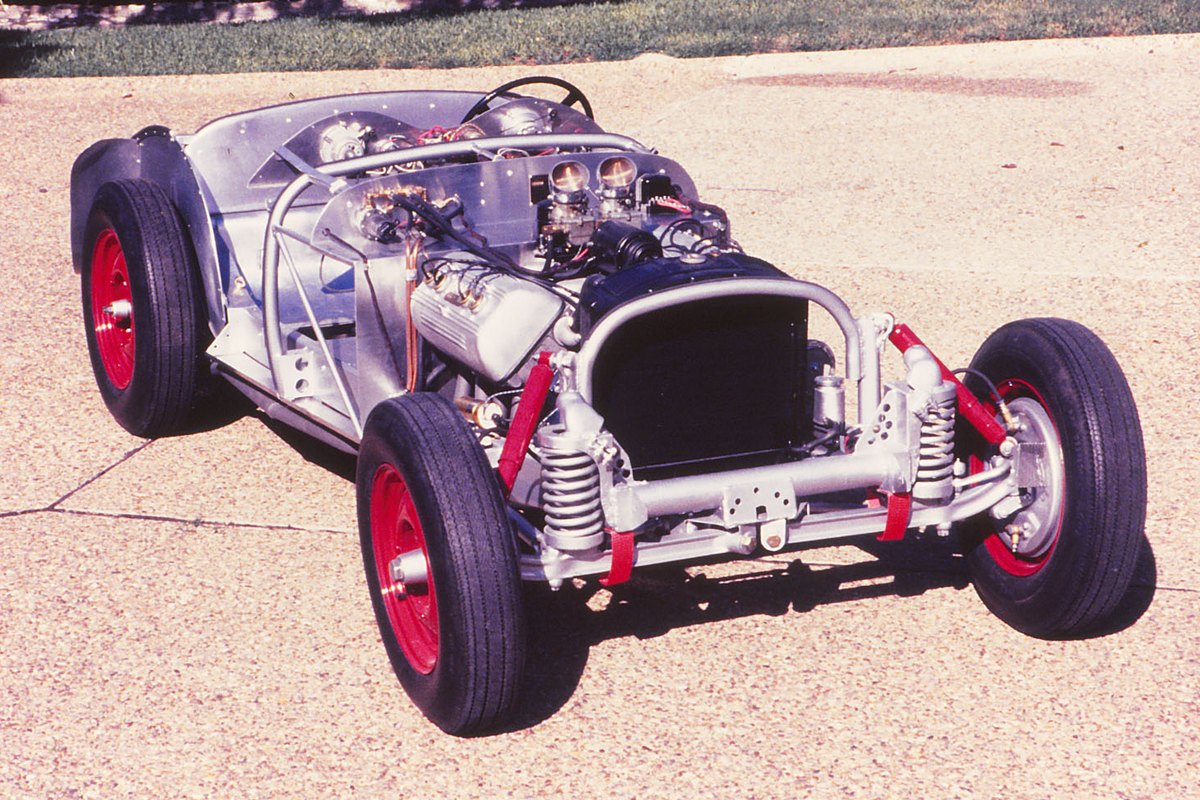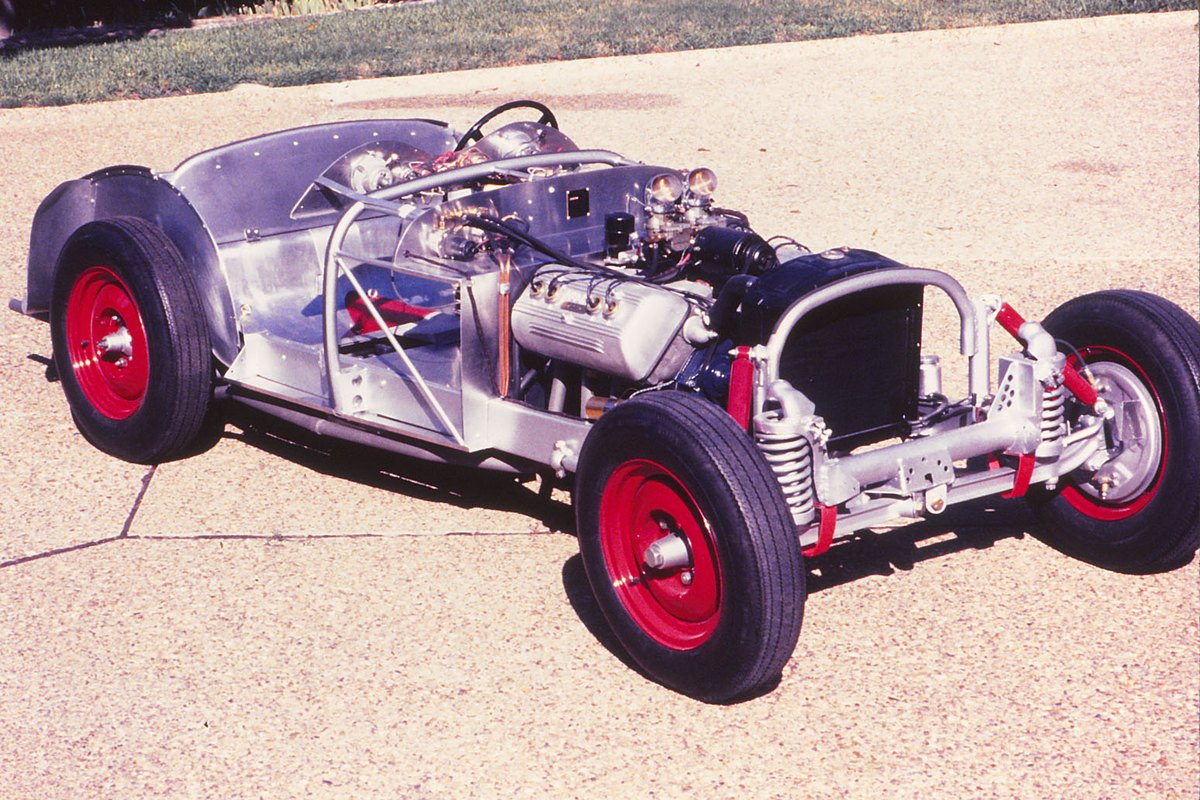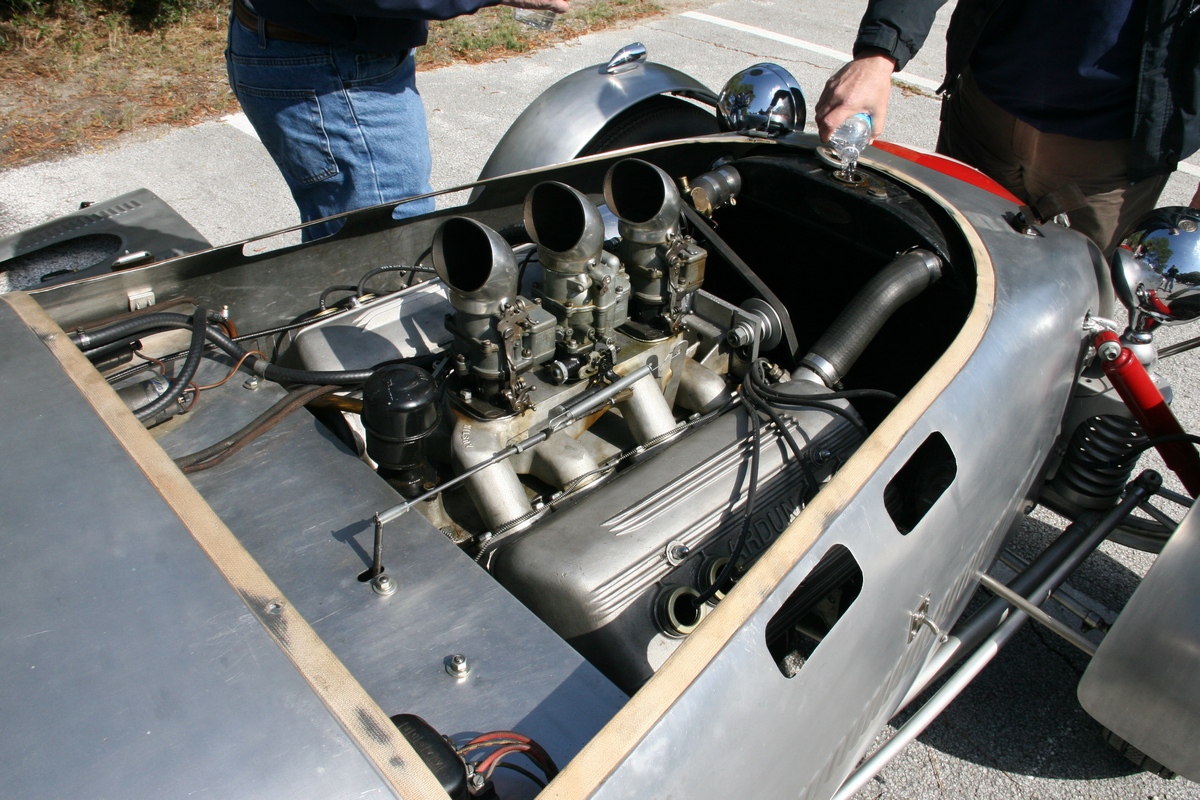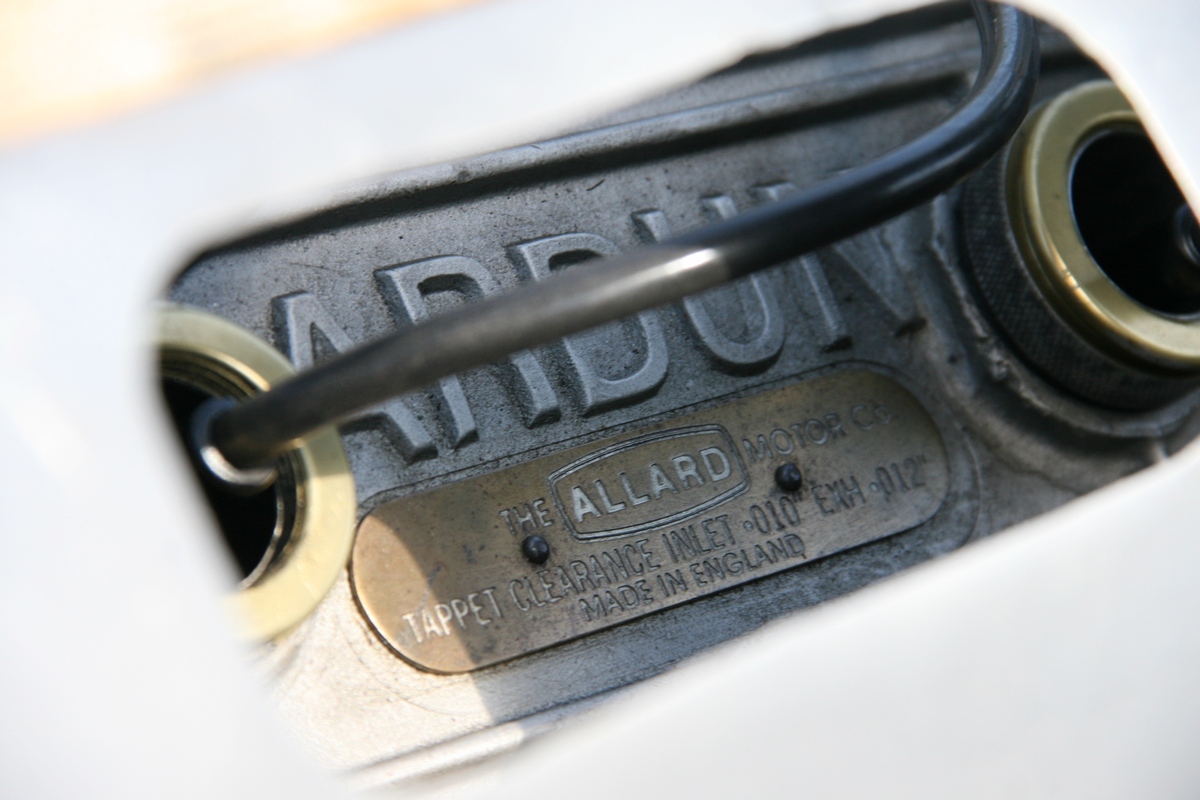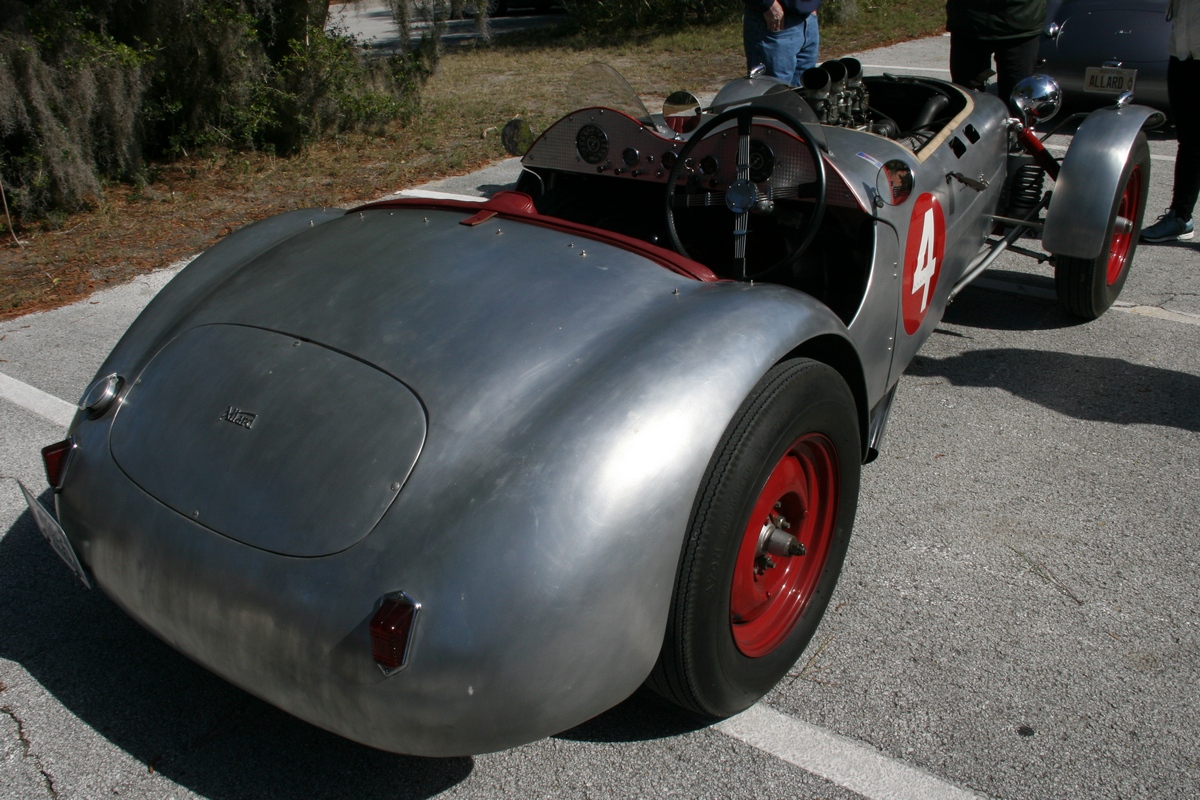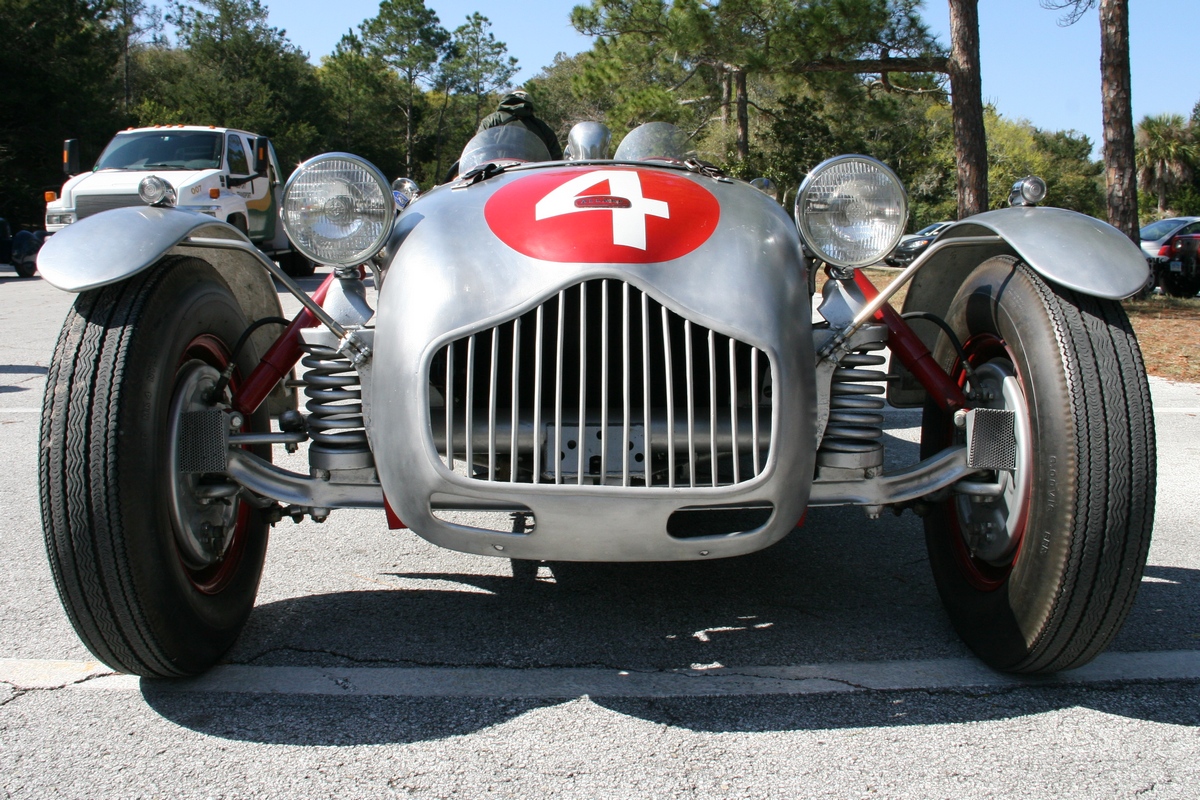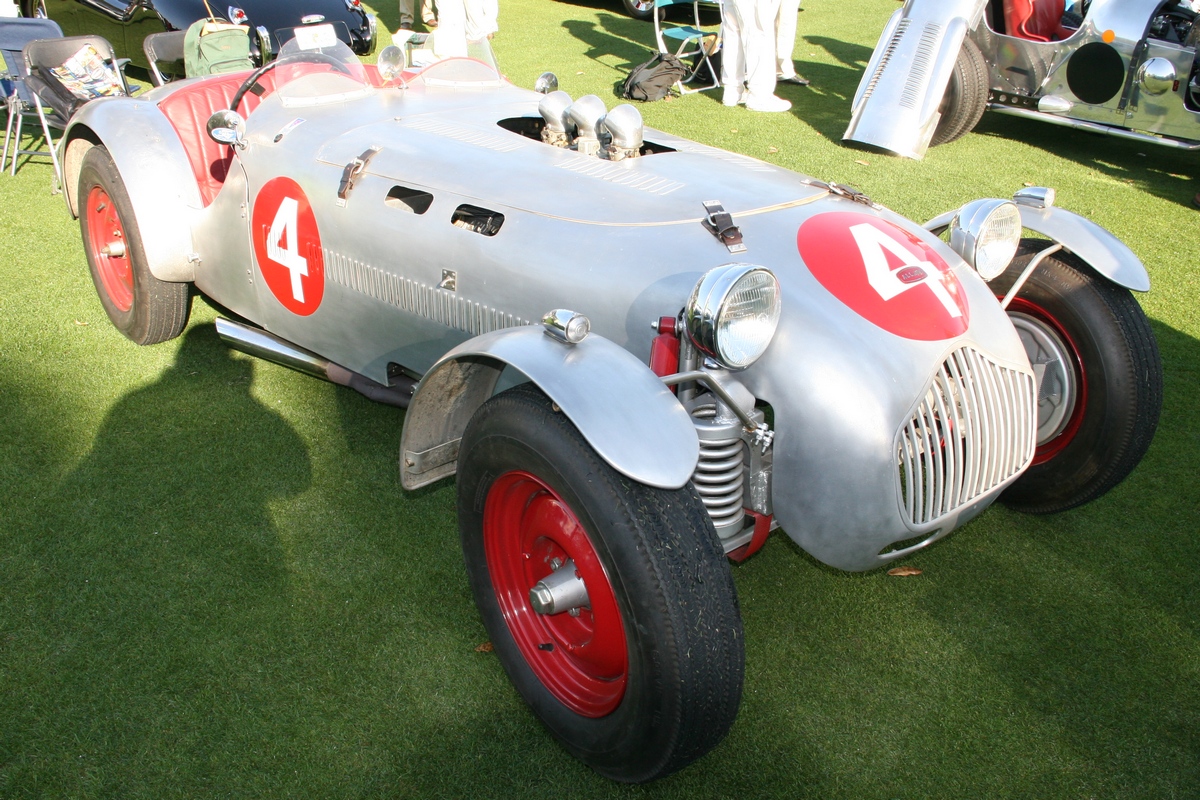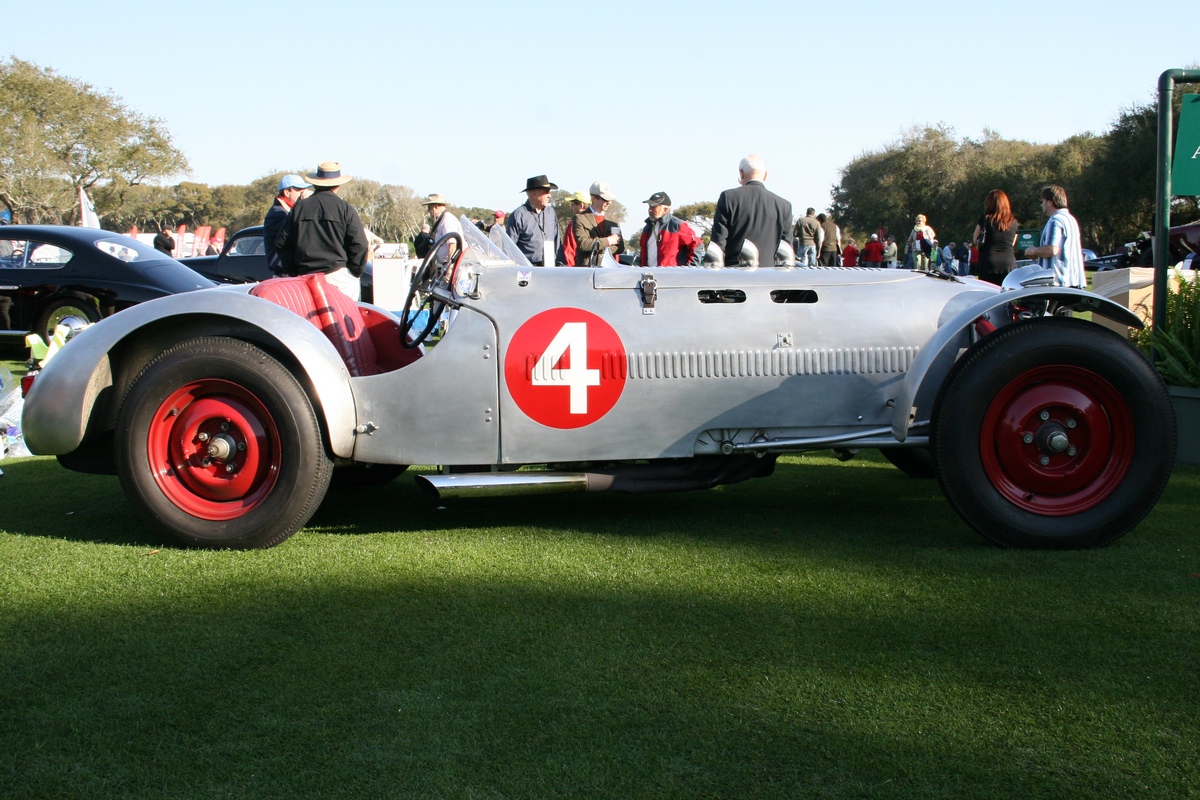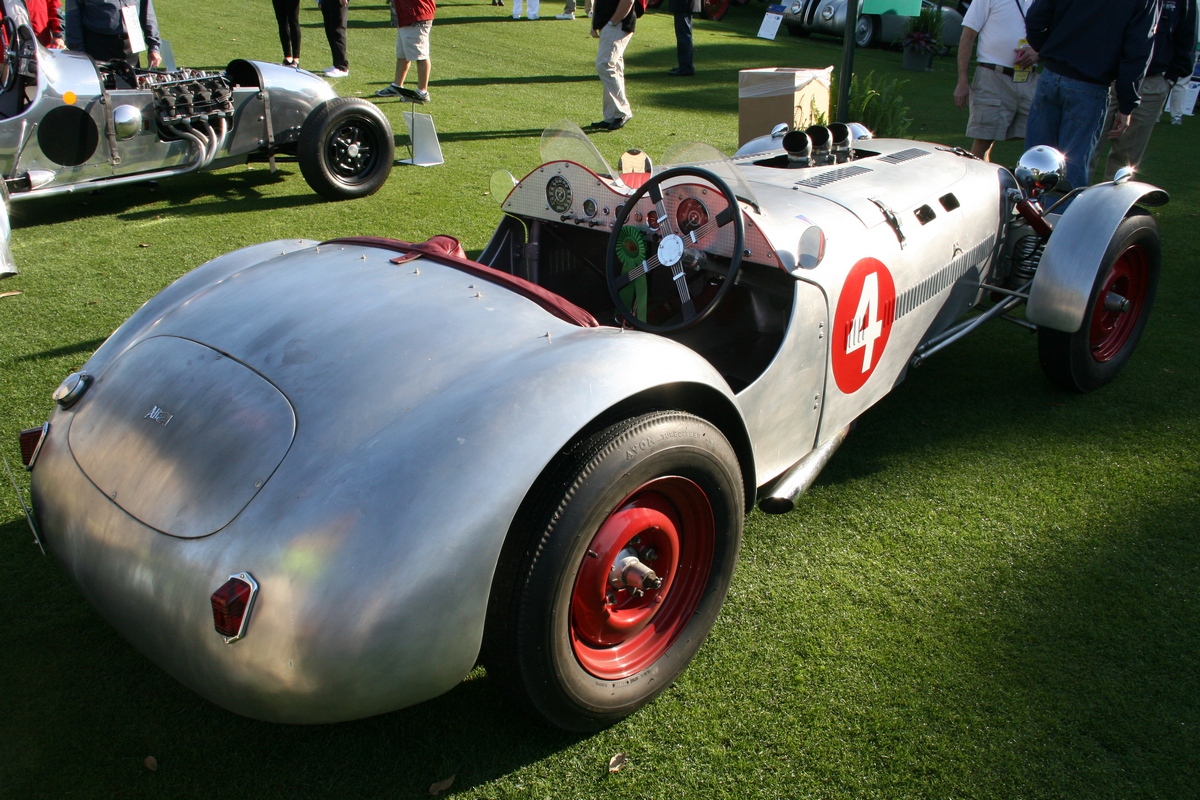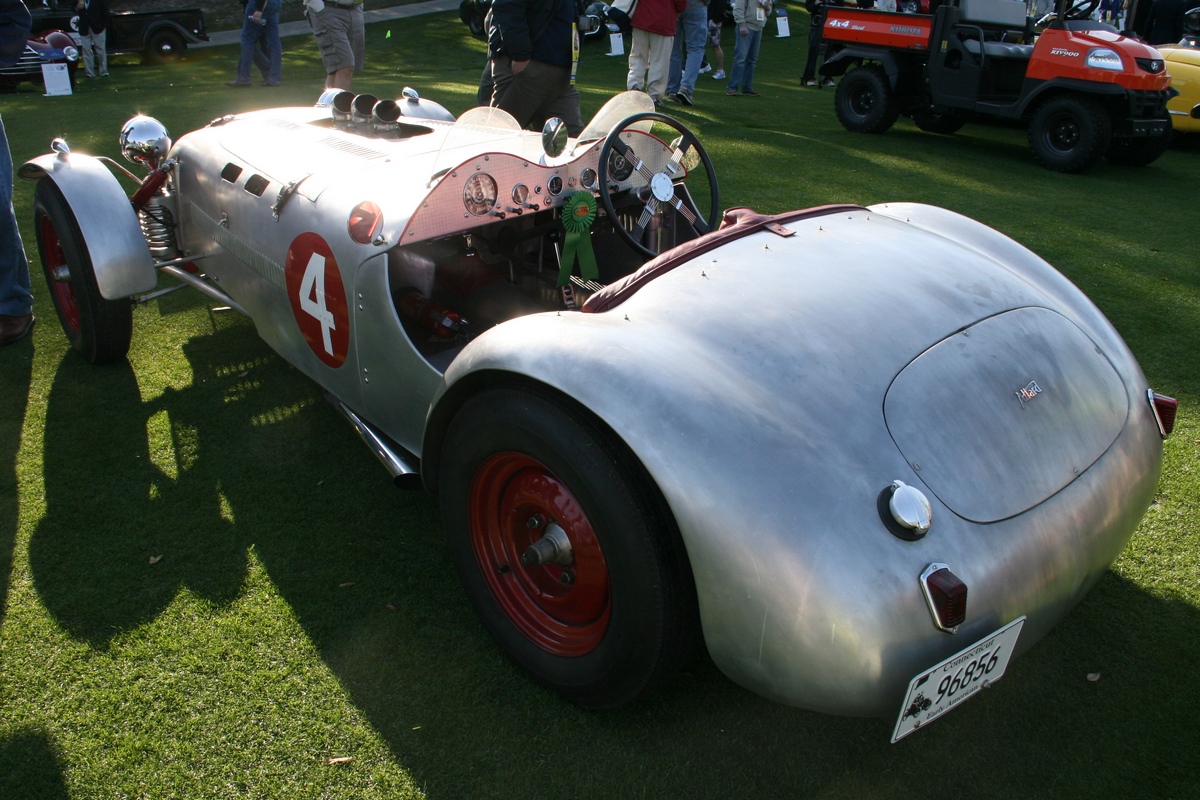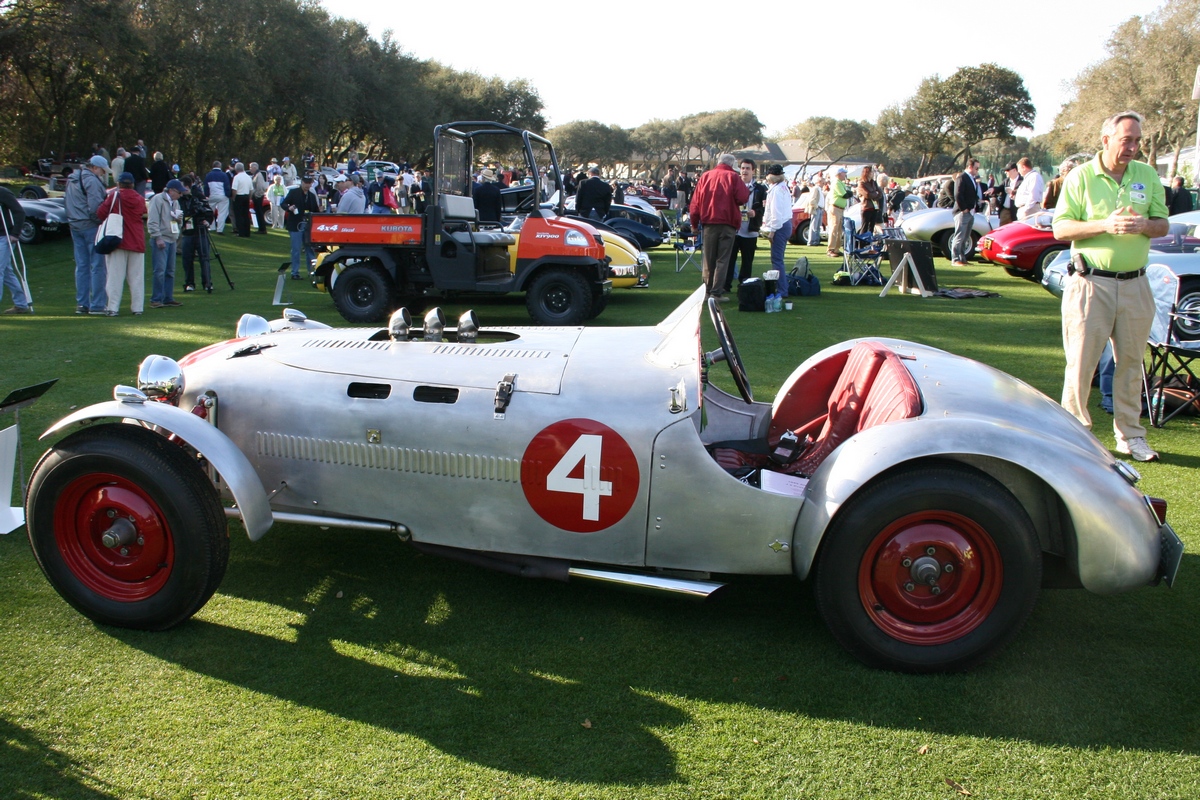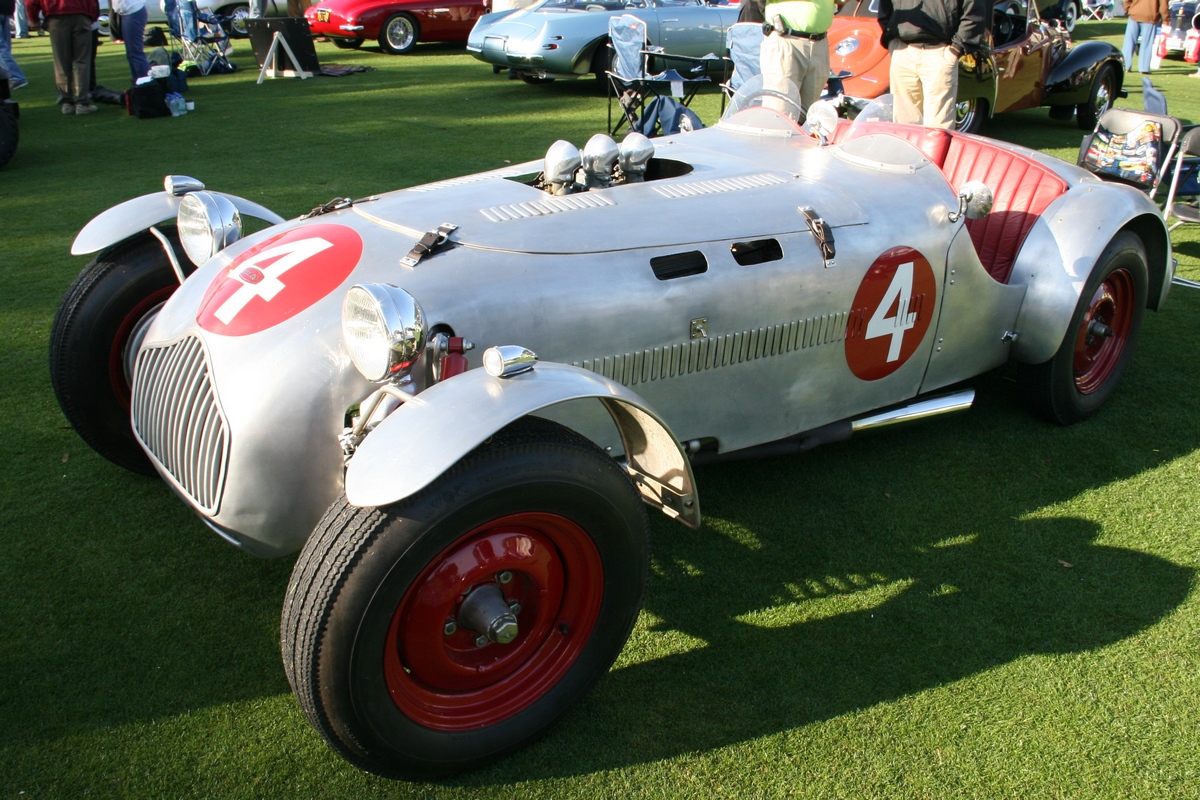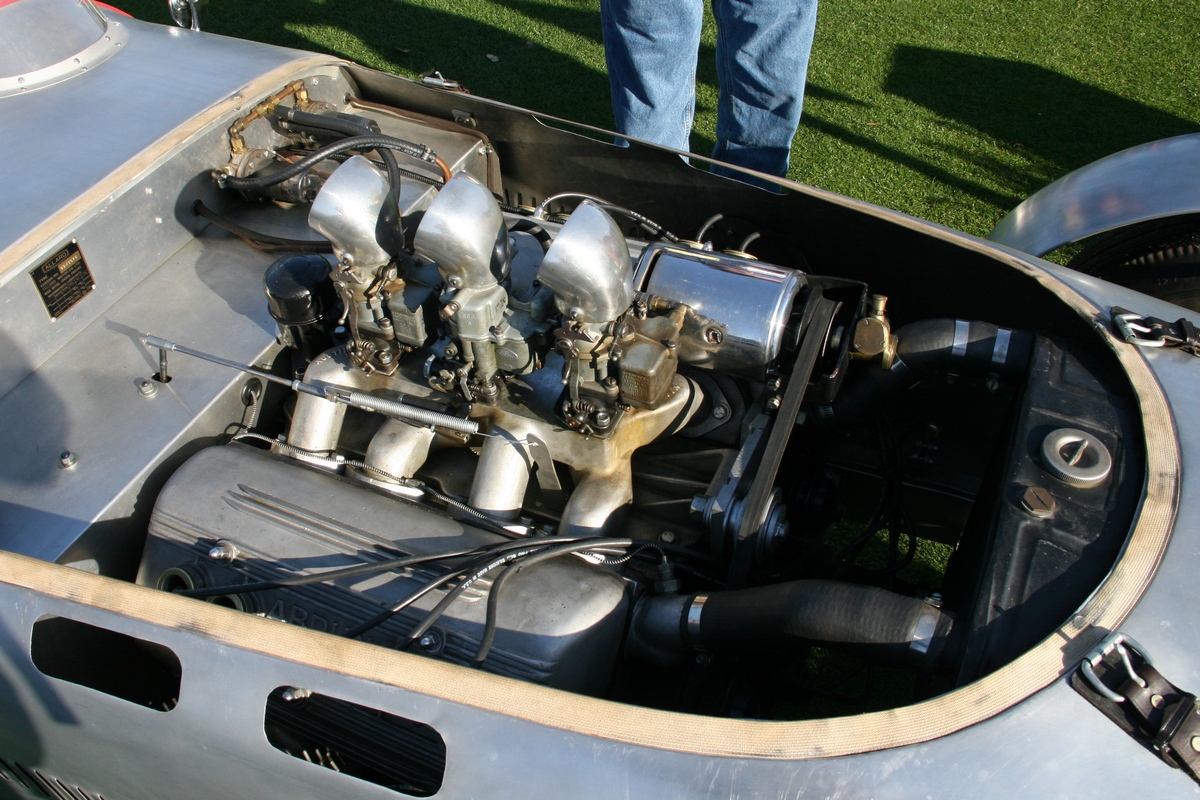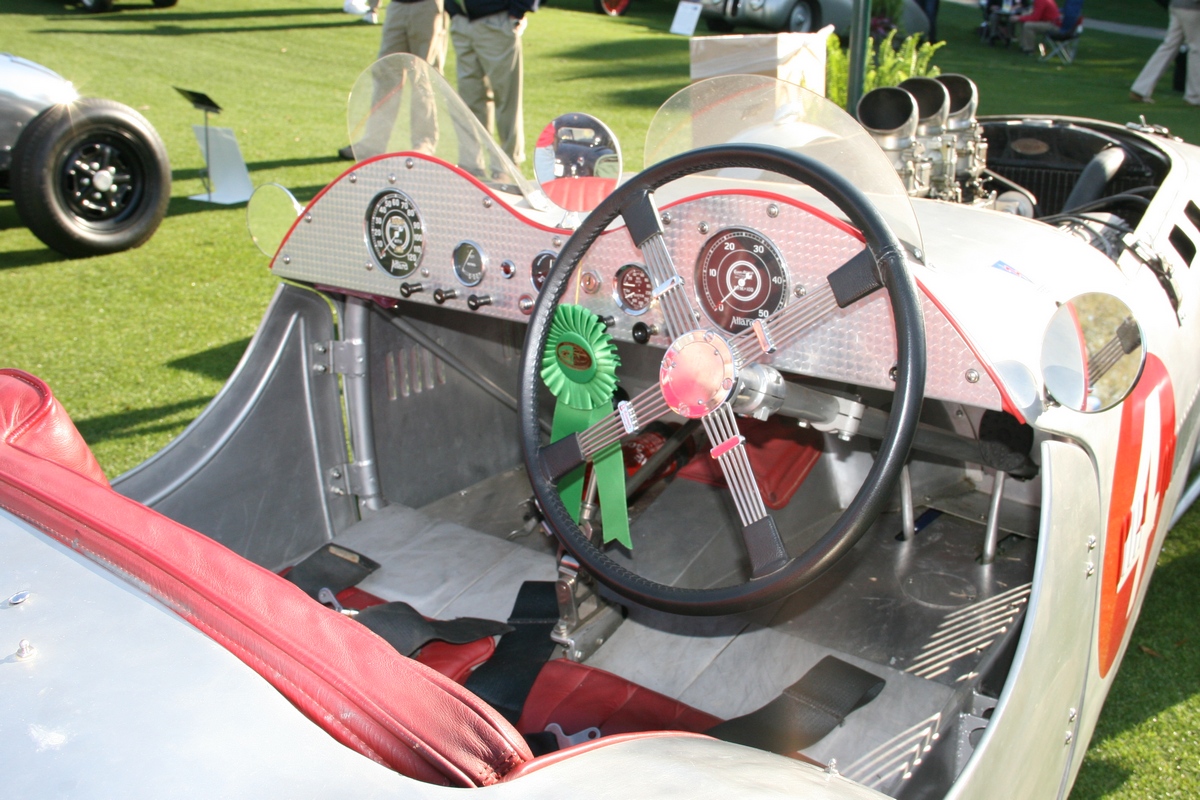 Allard J2-1575 Ford-Mercury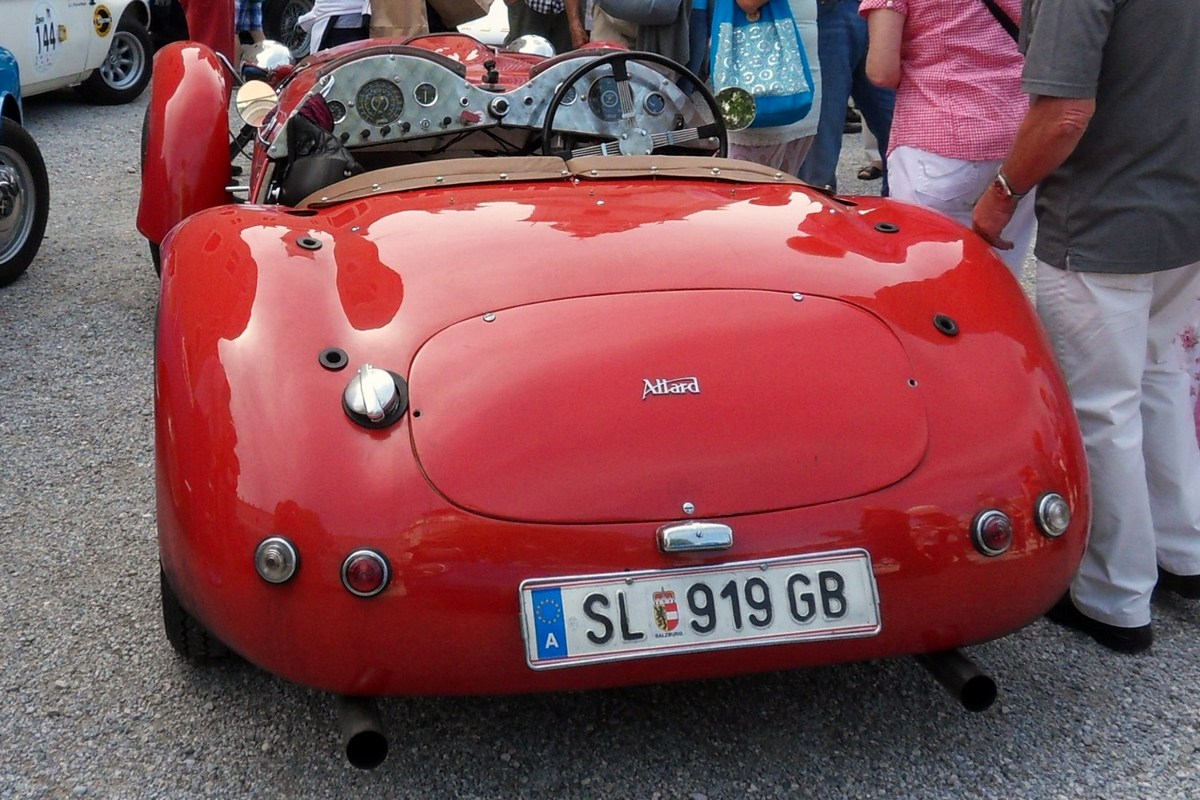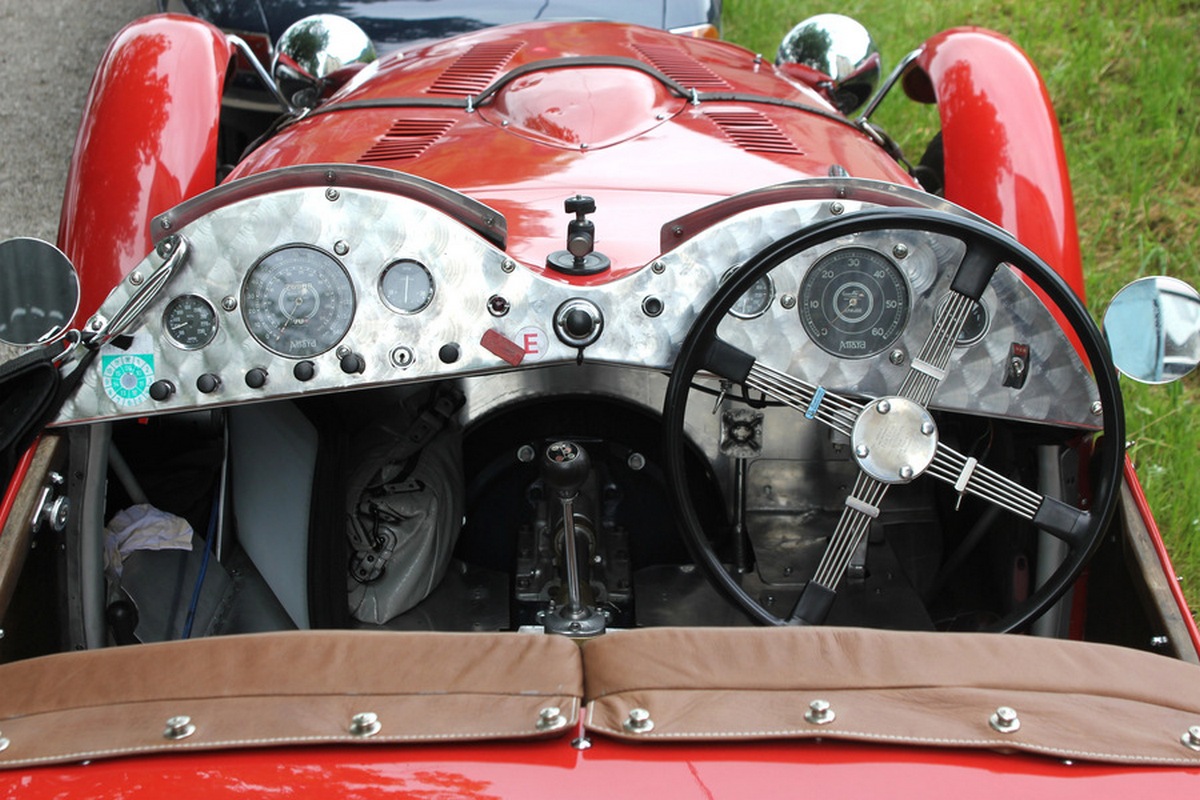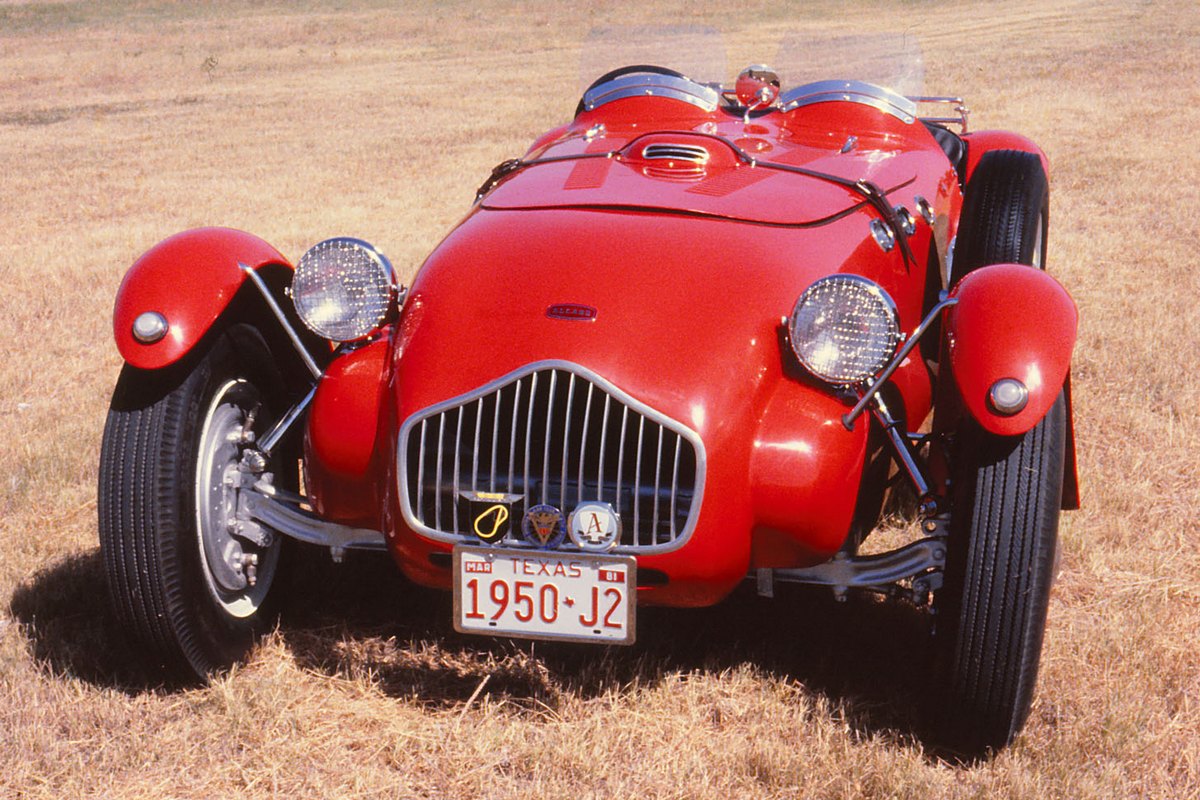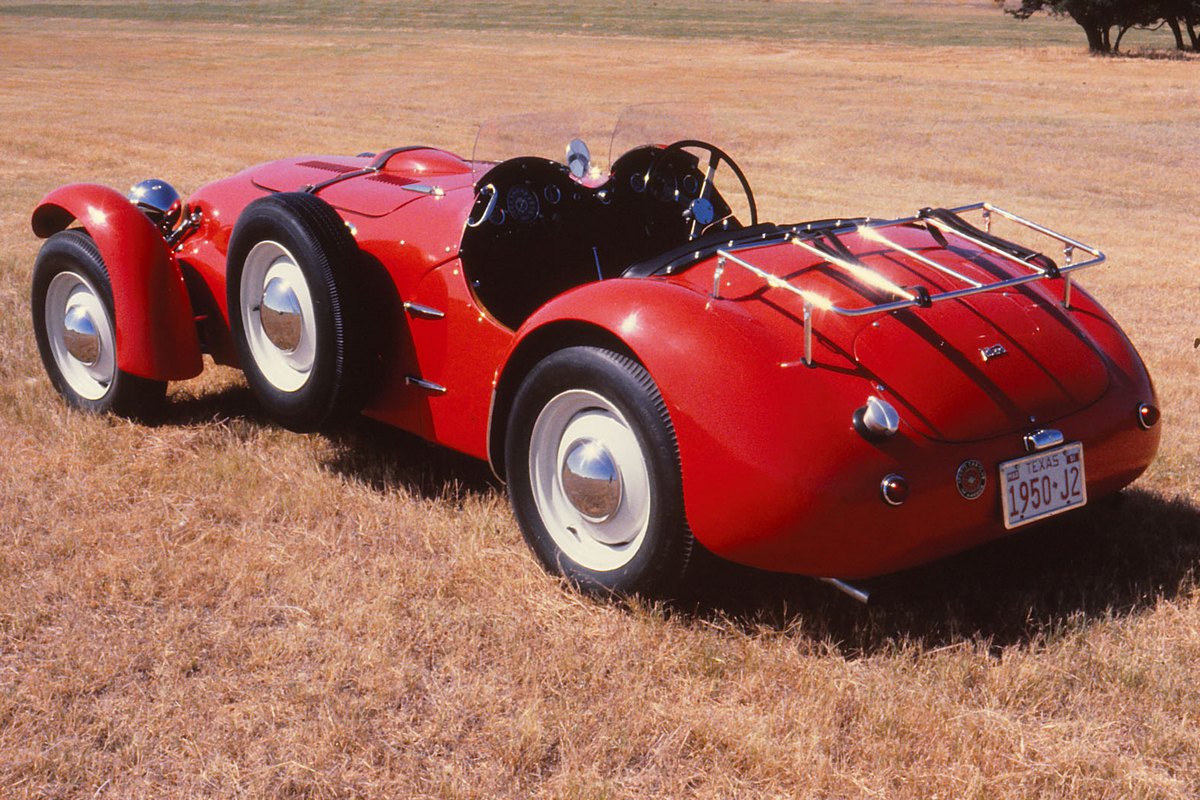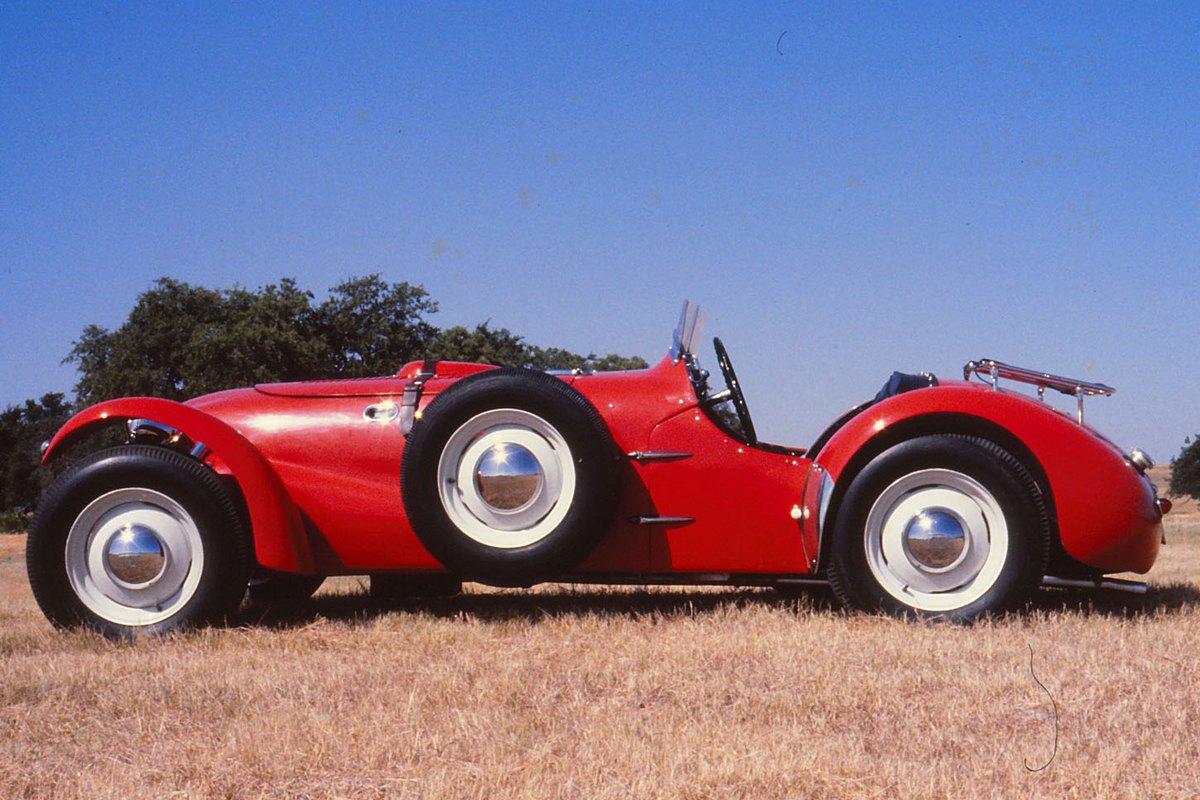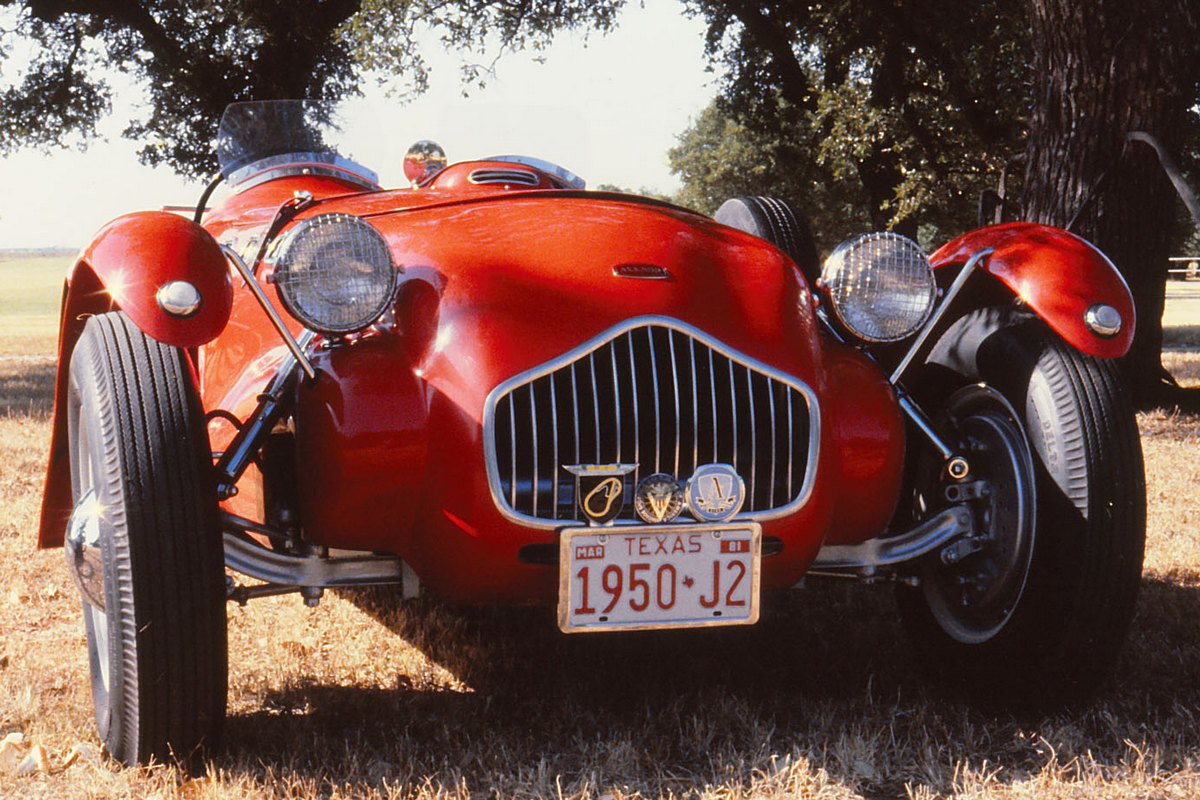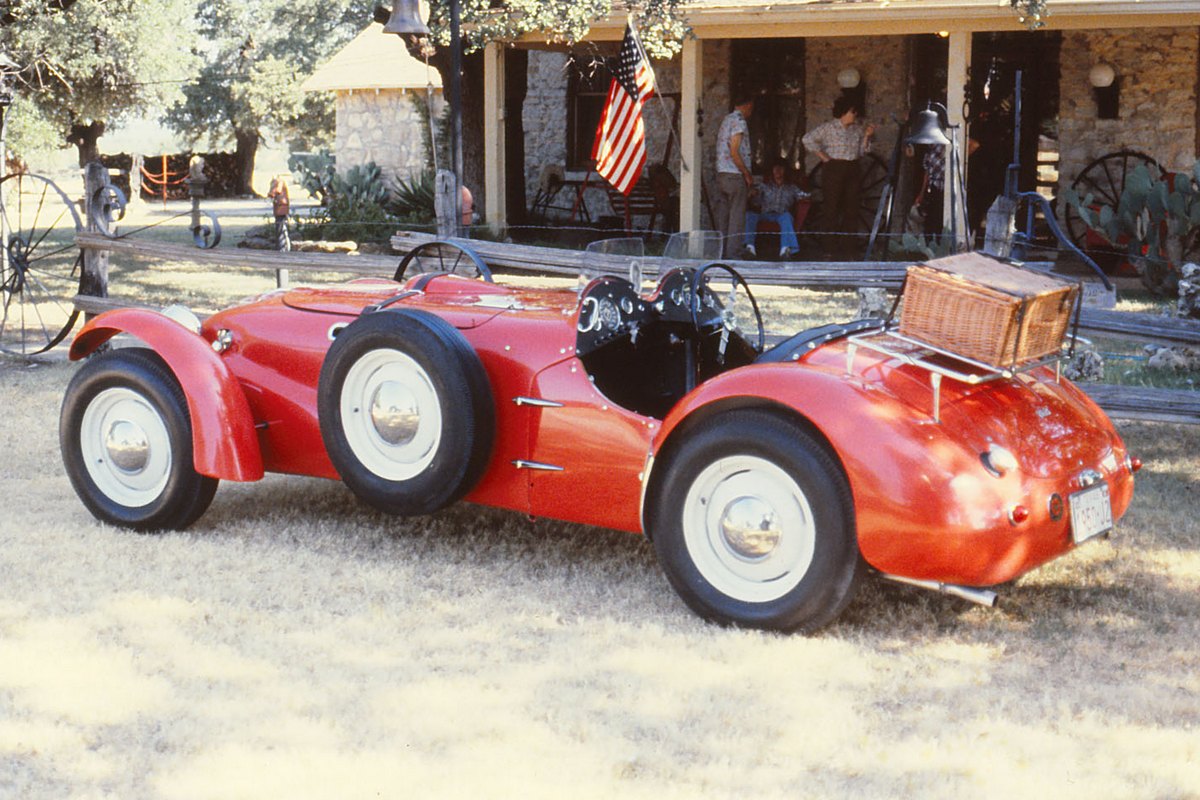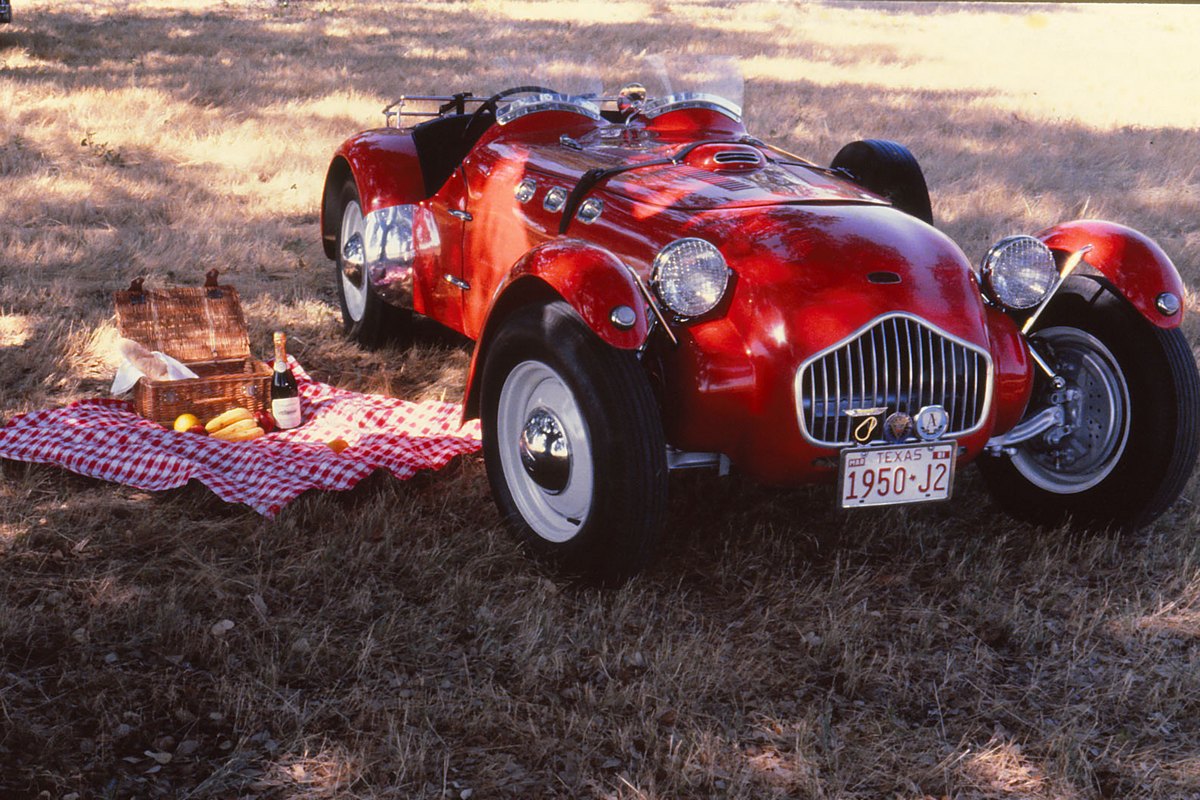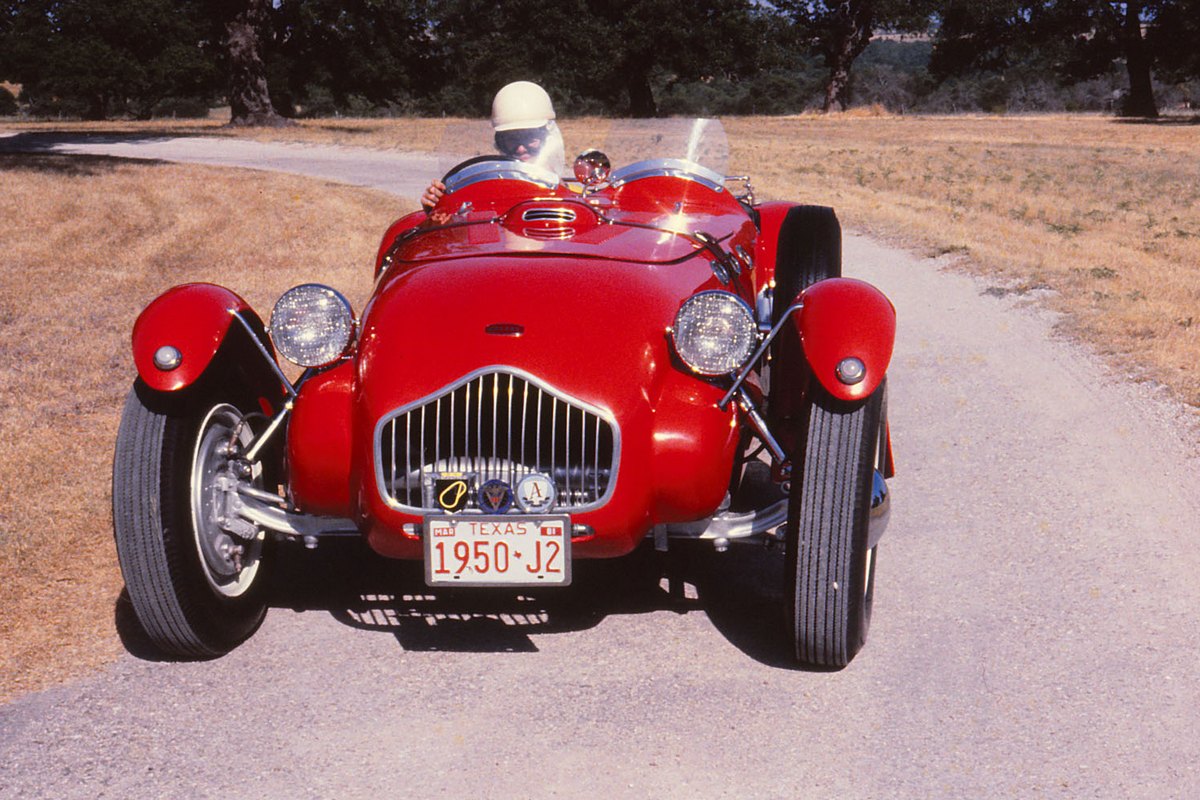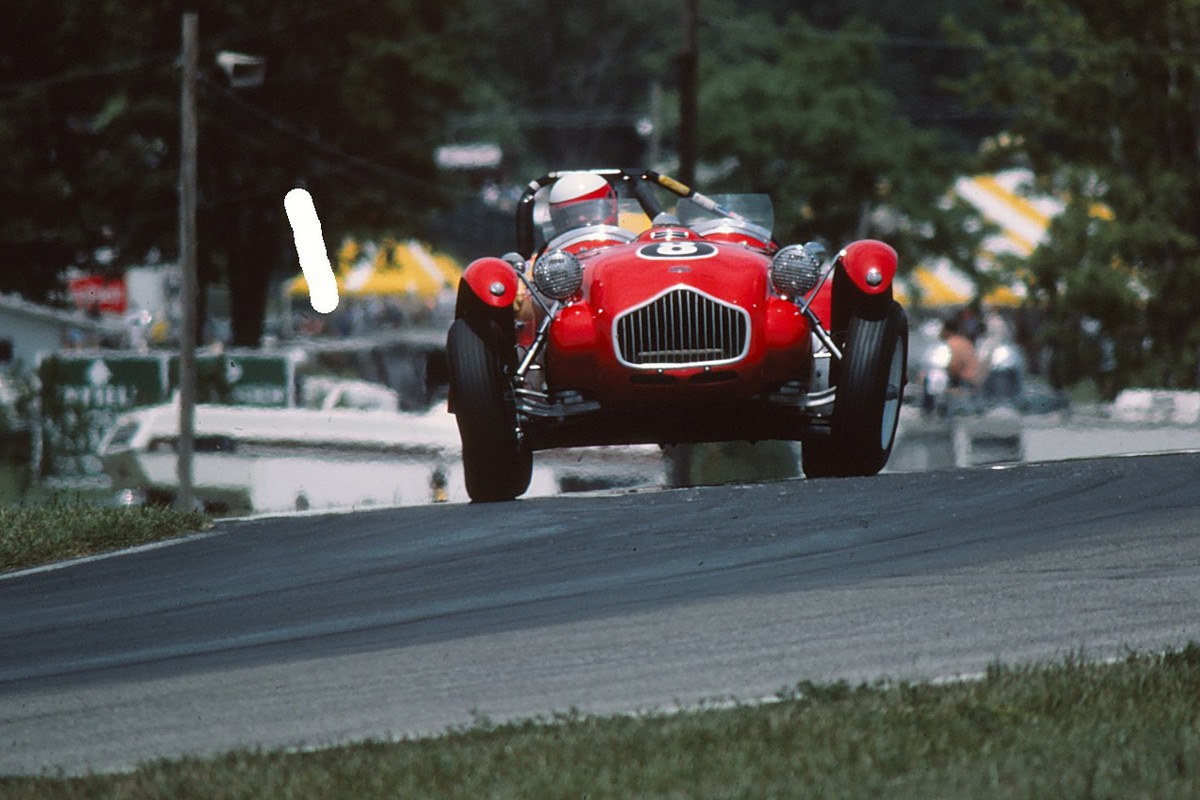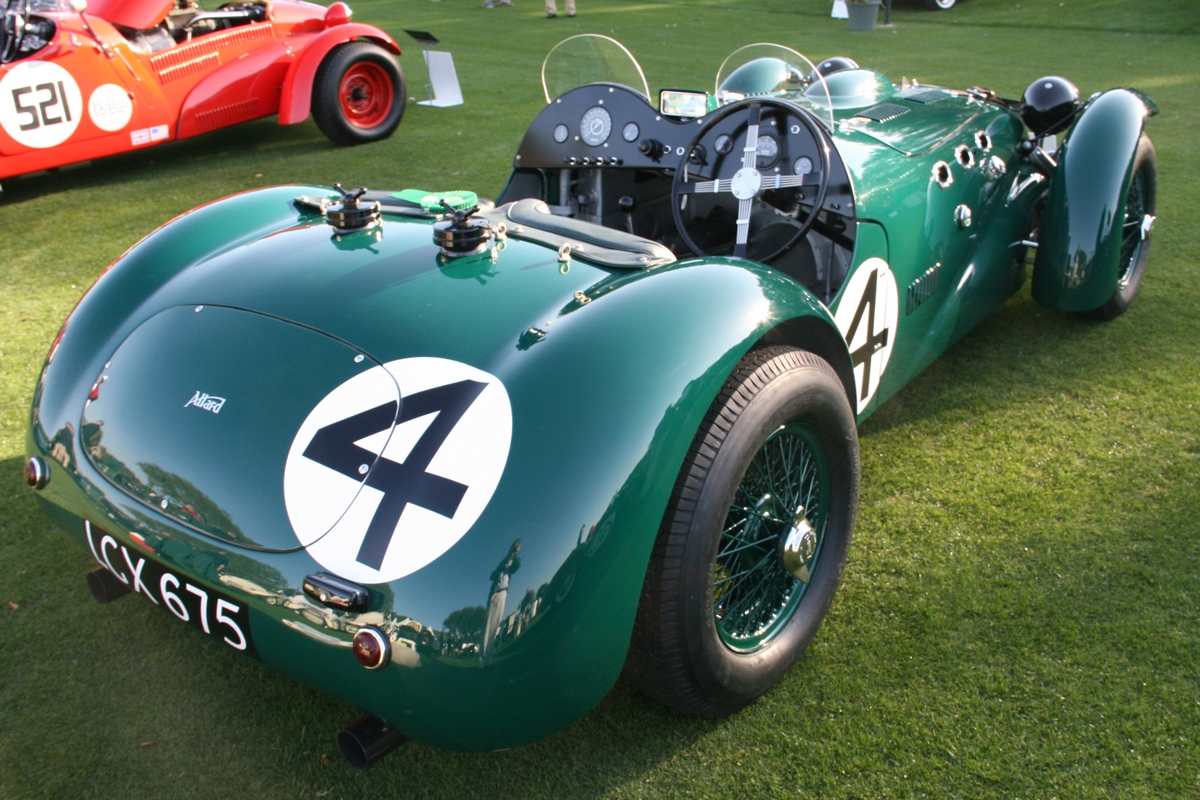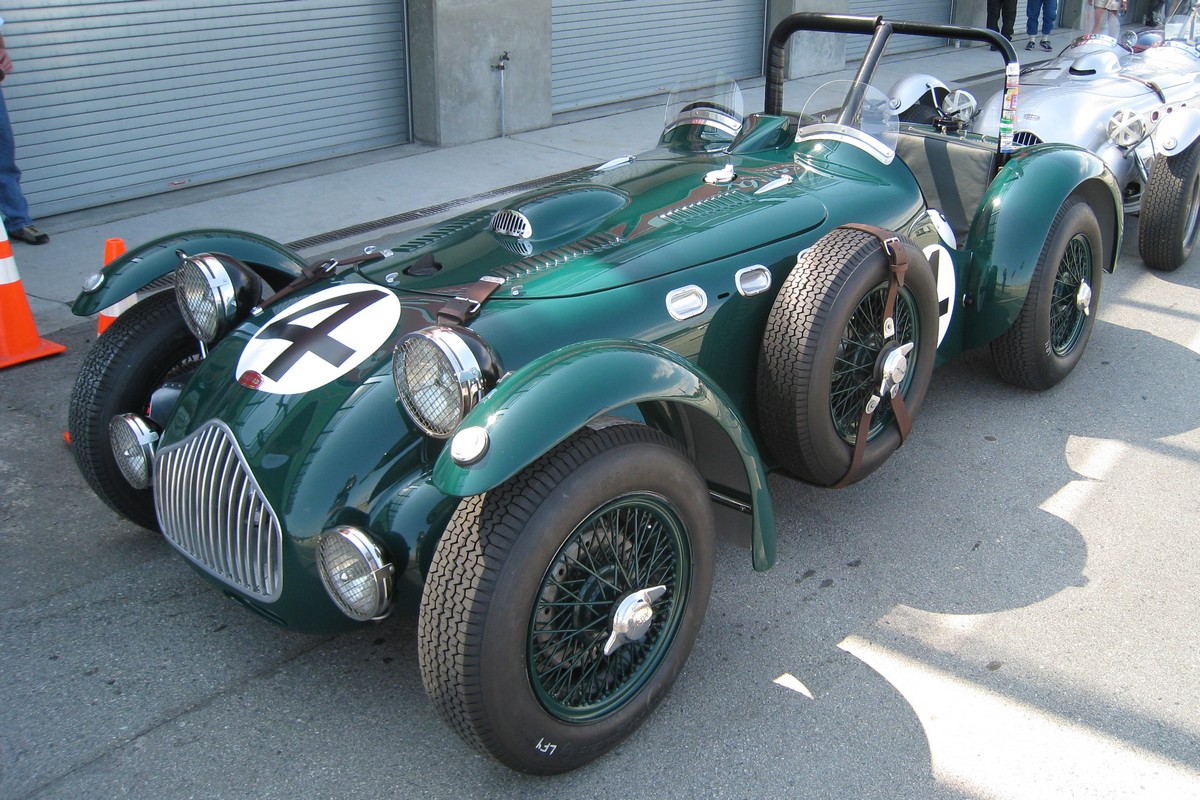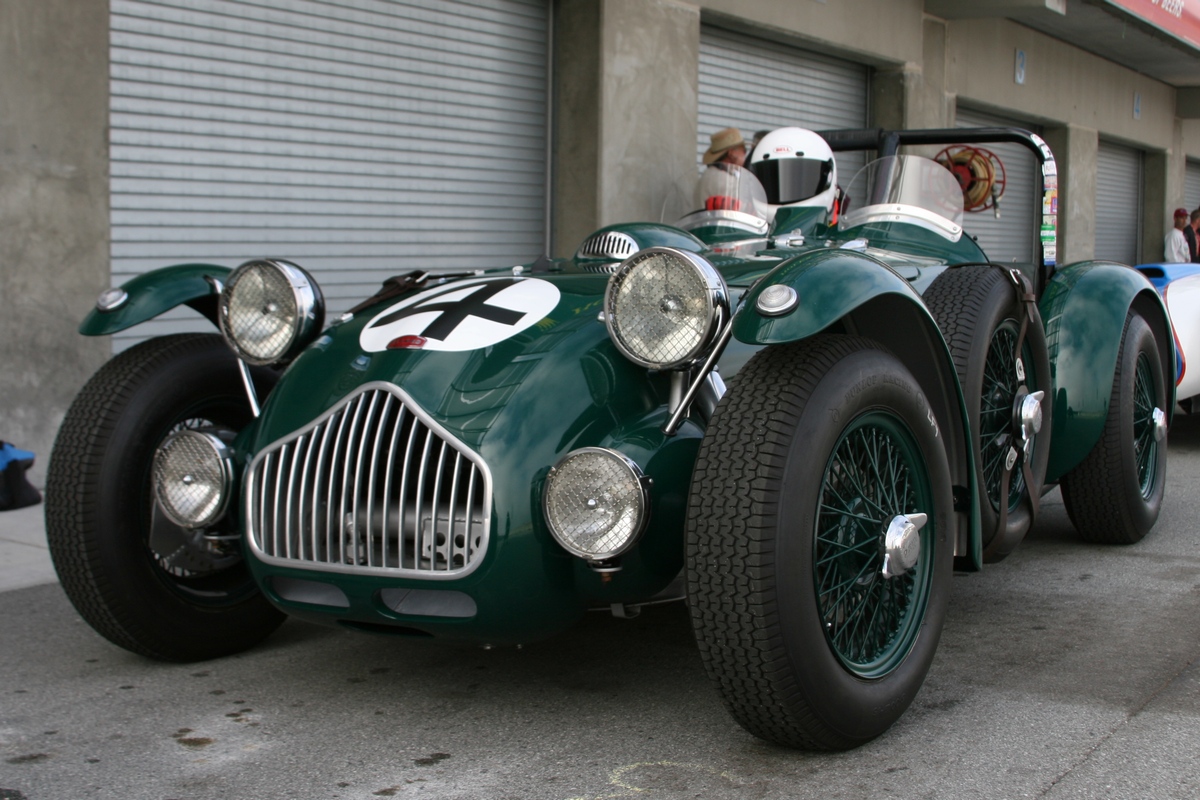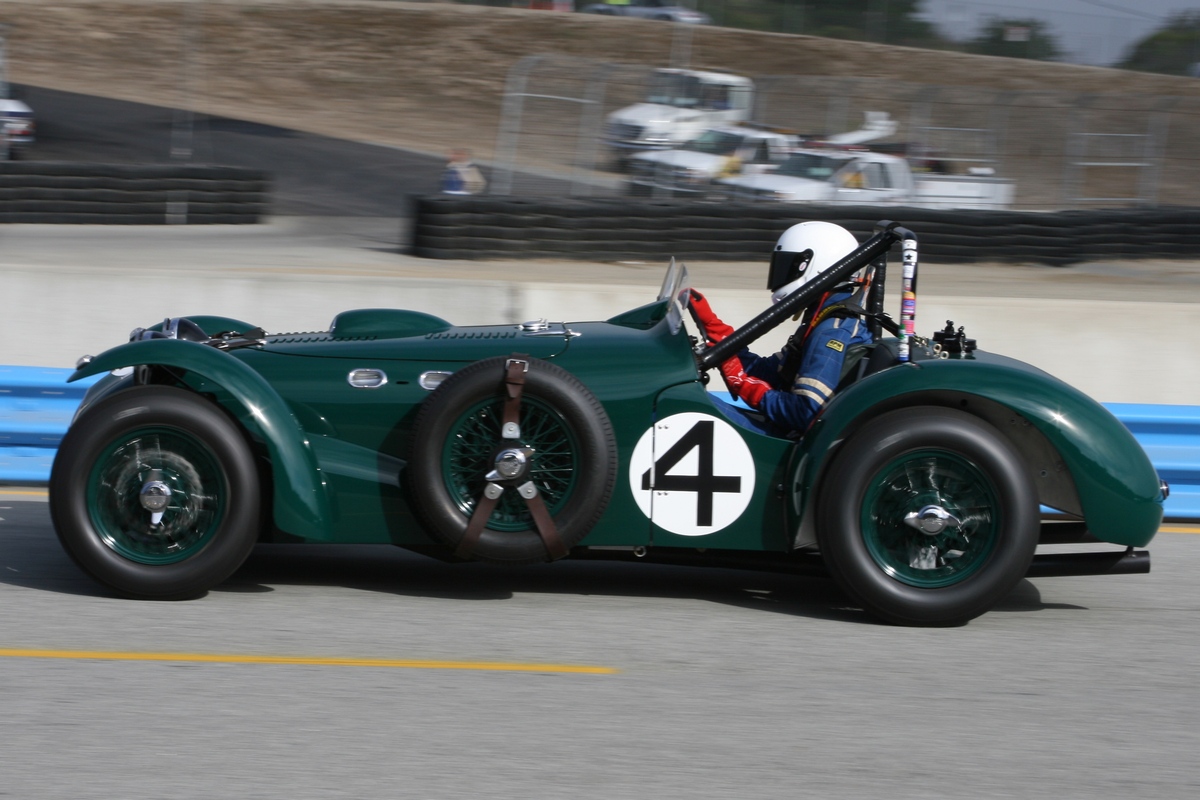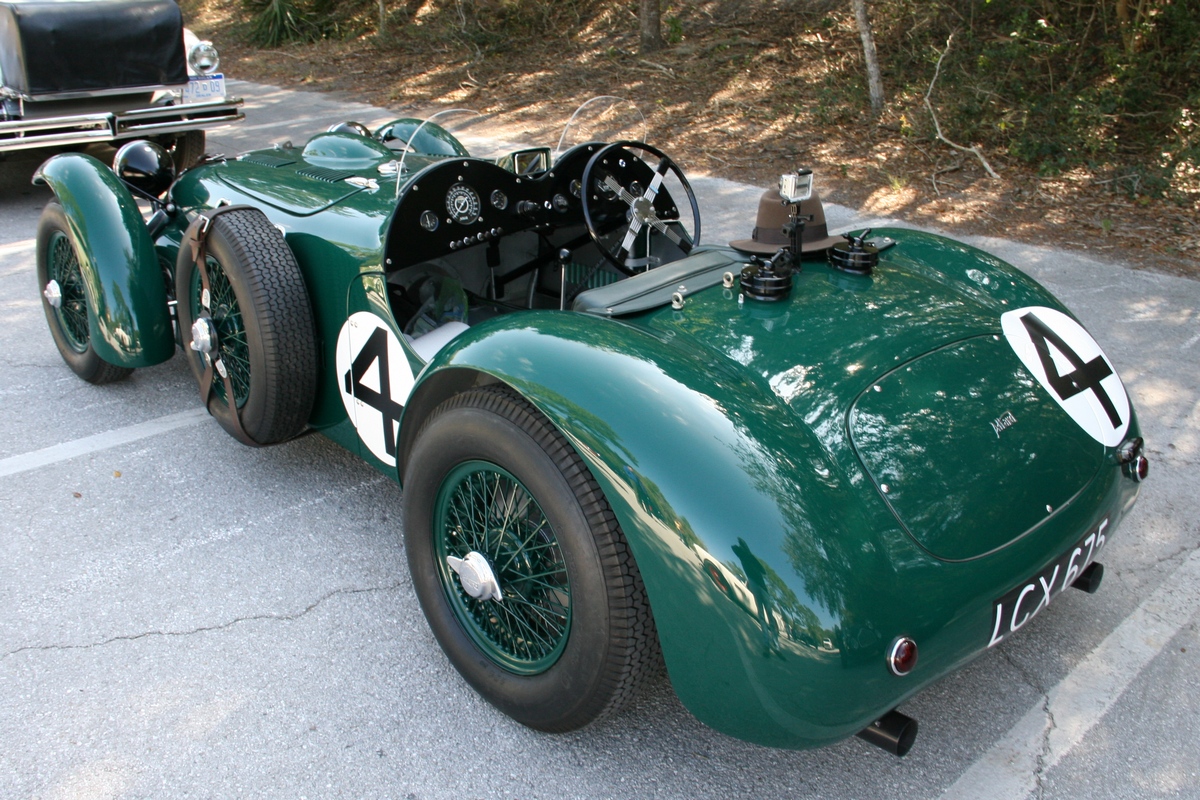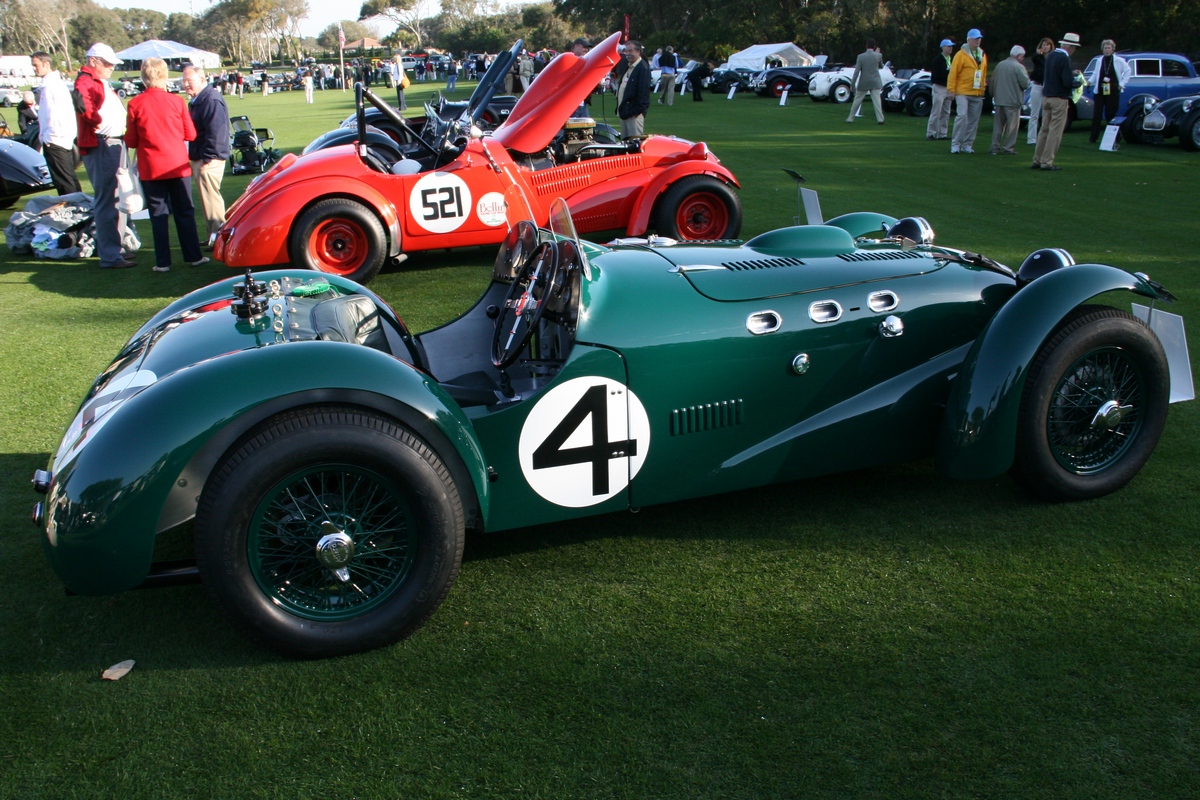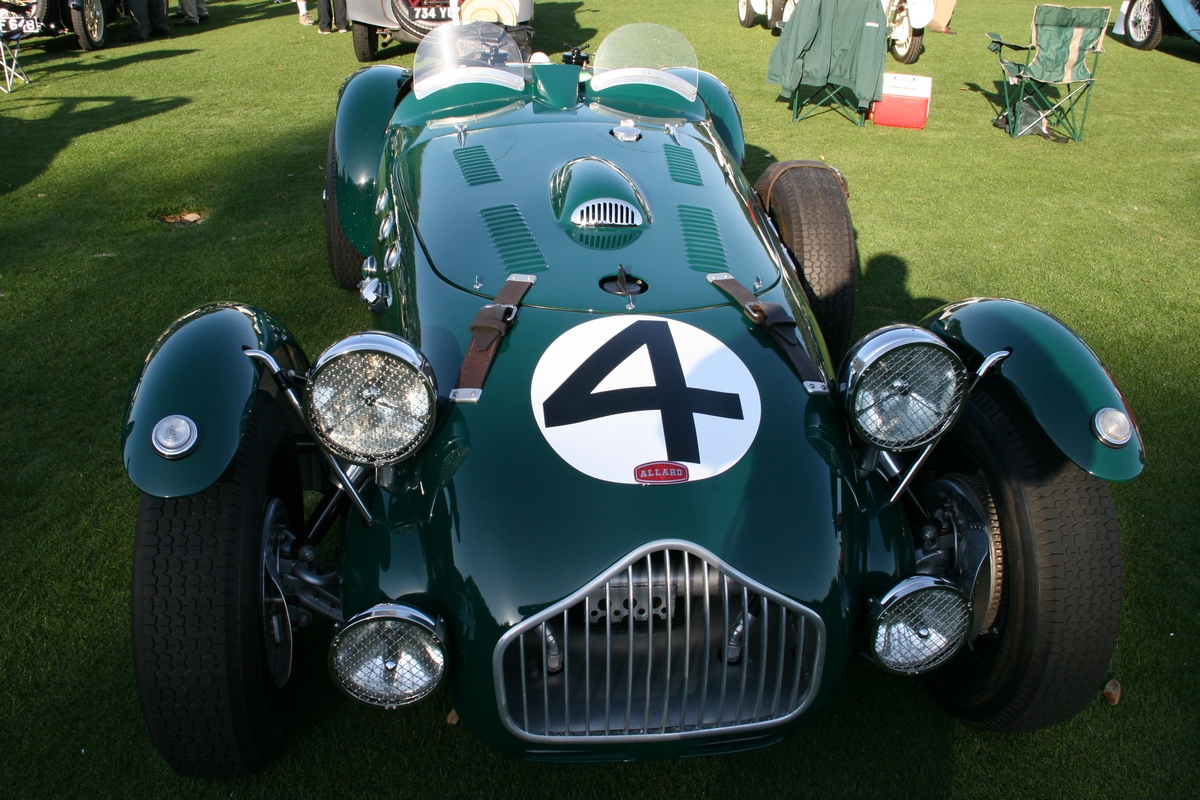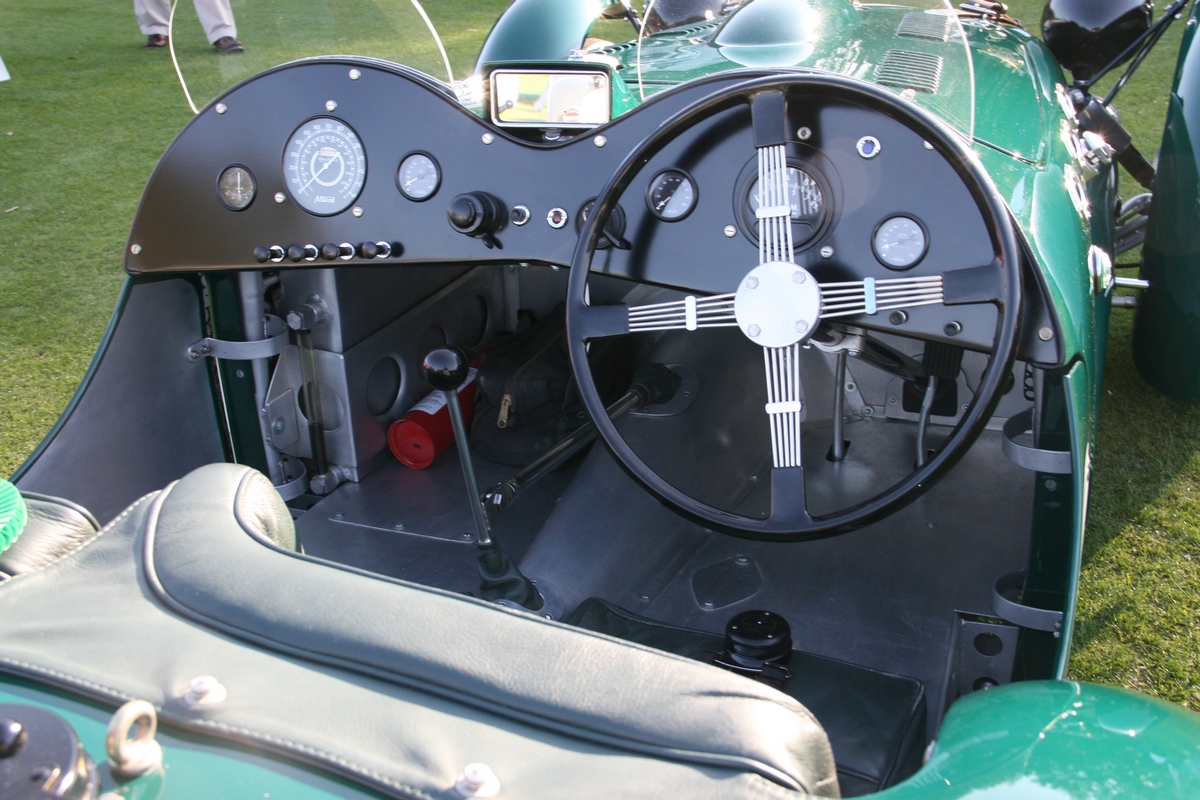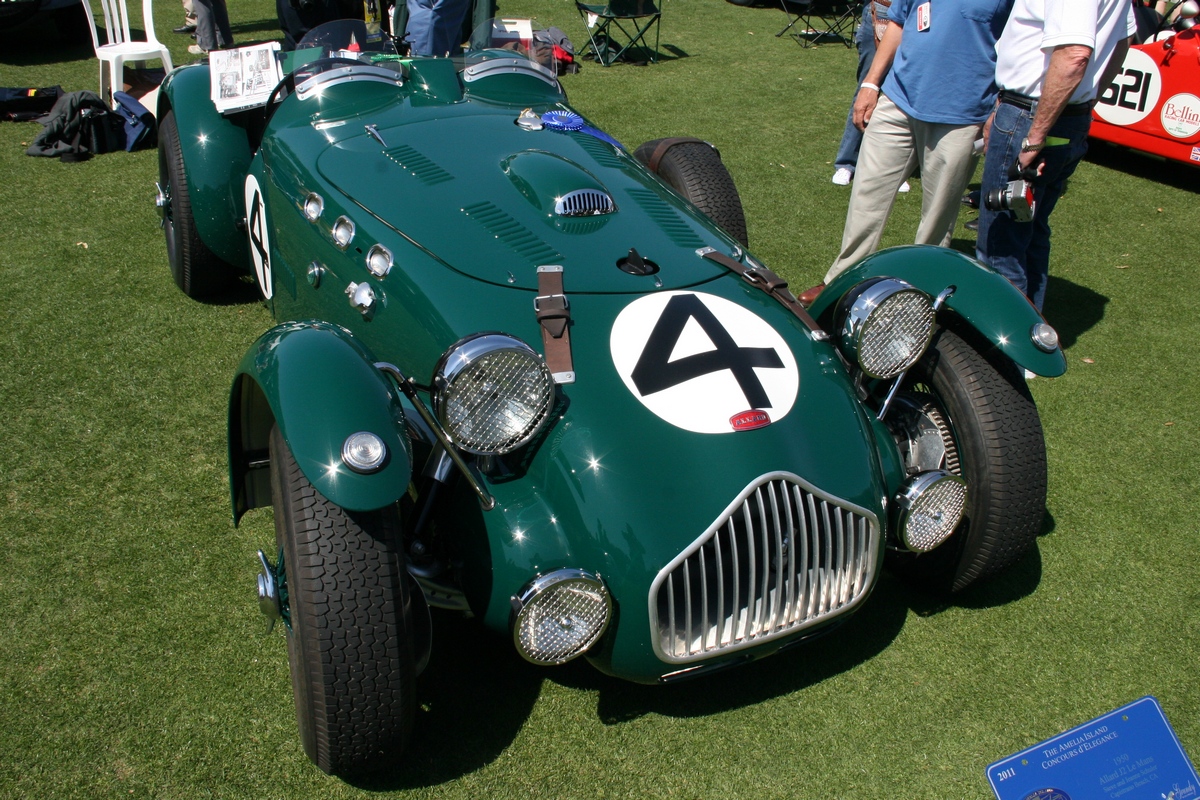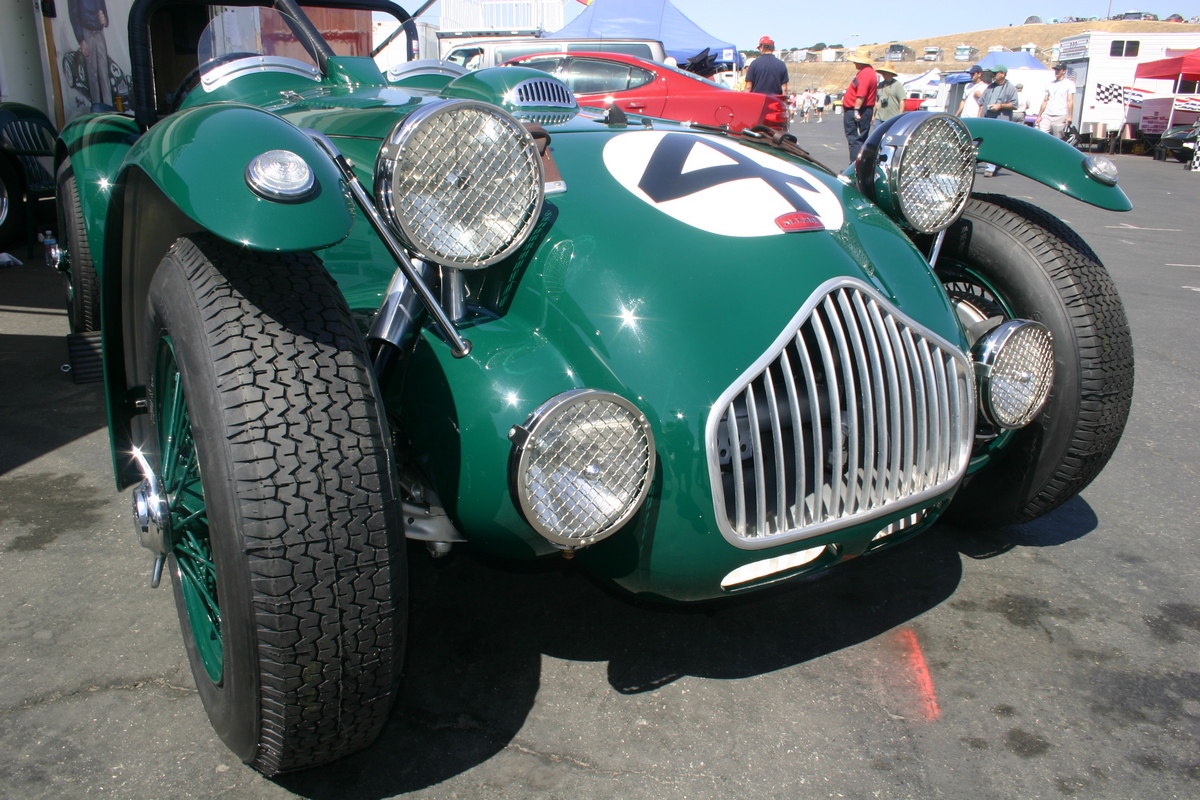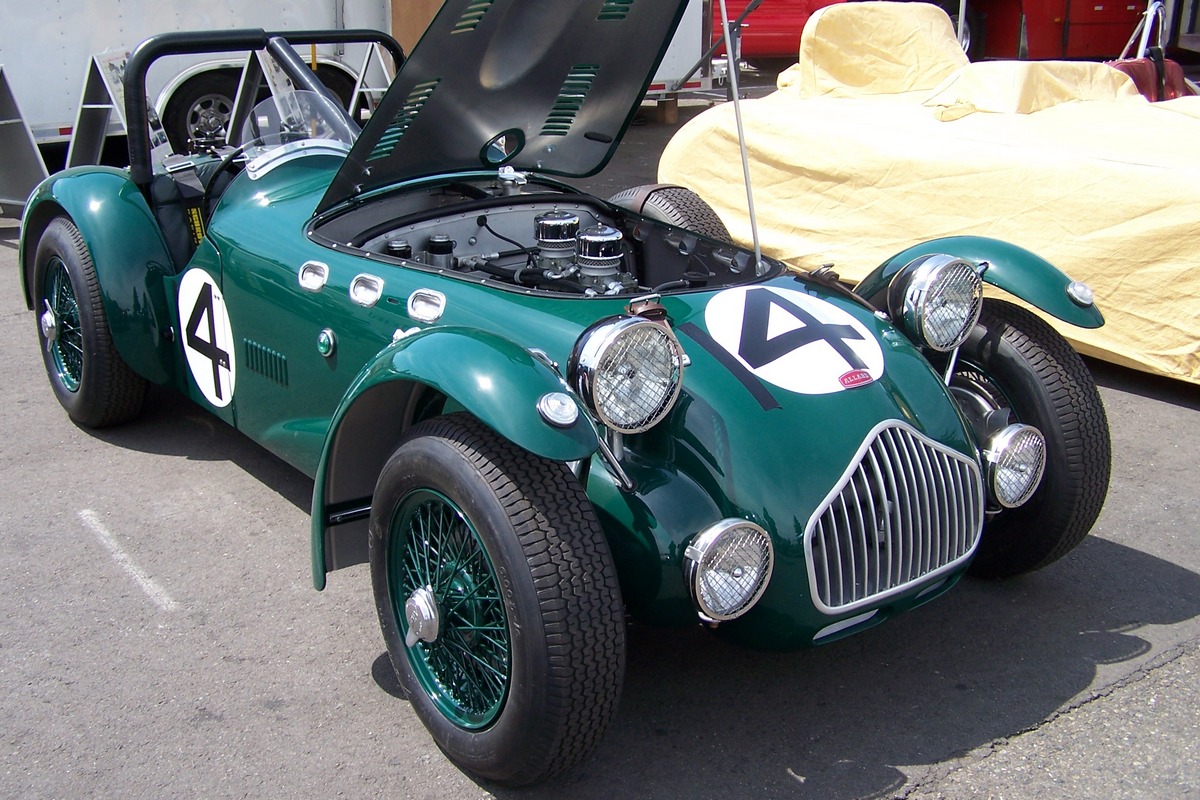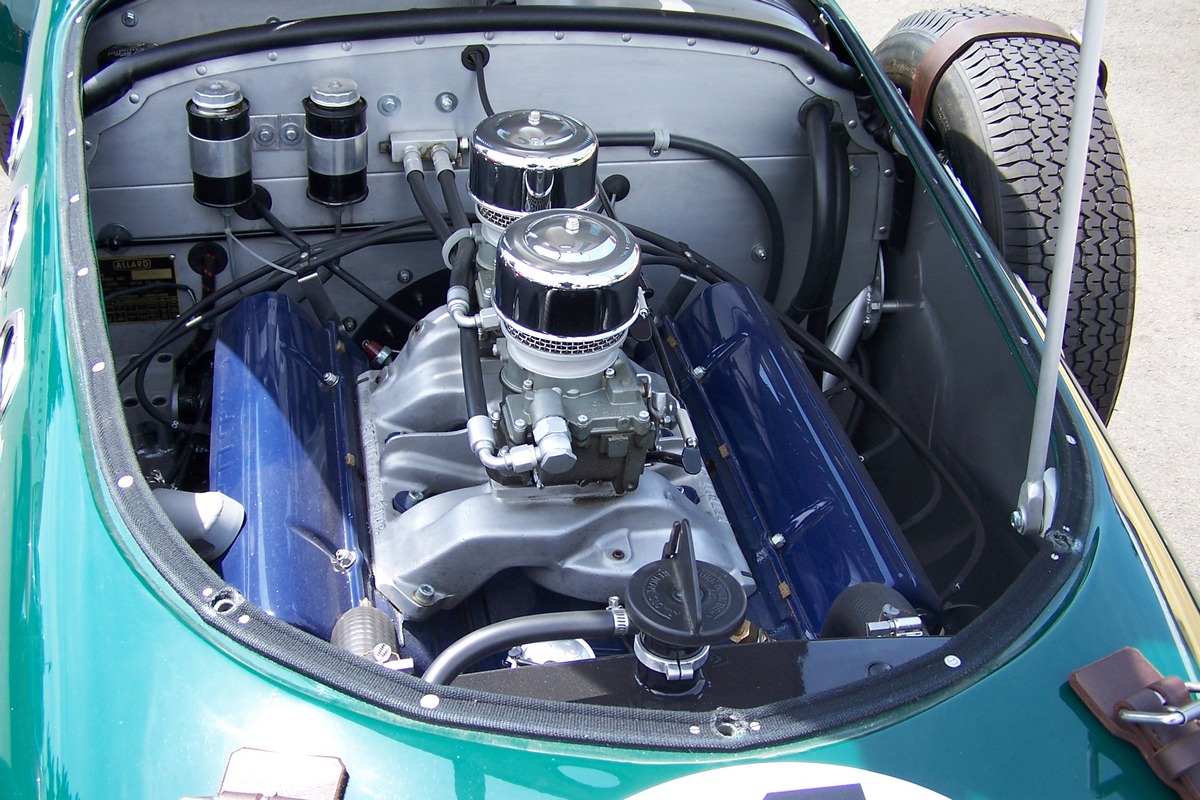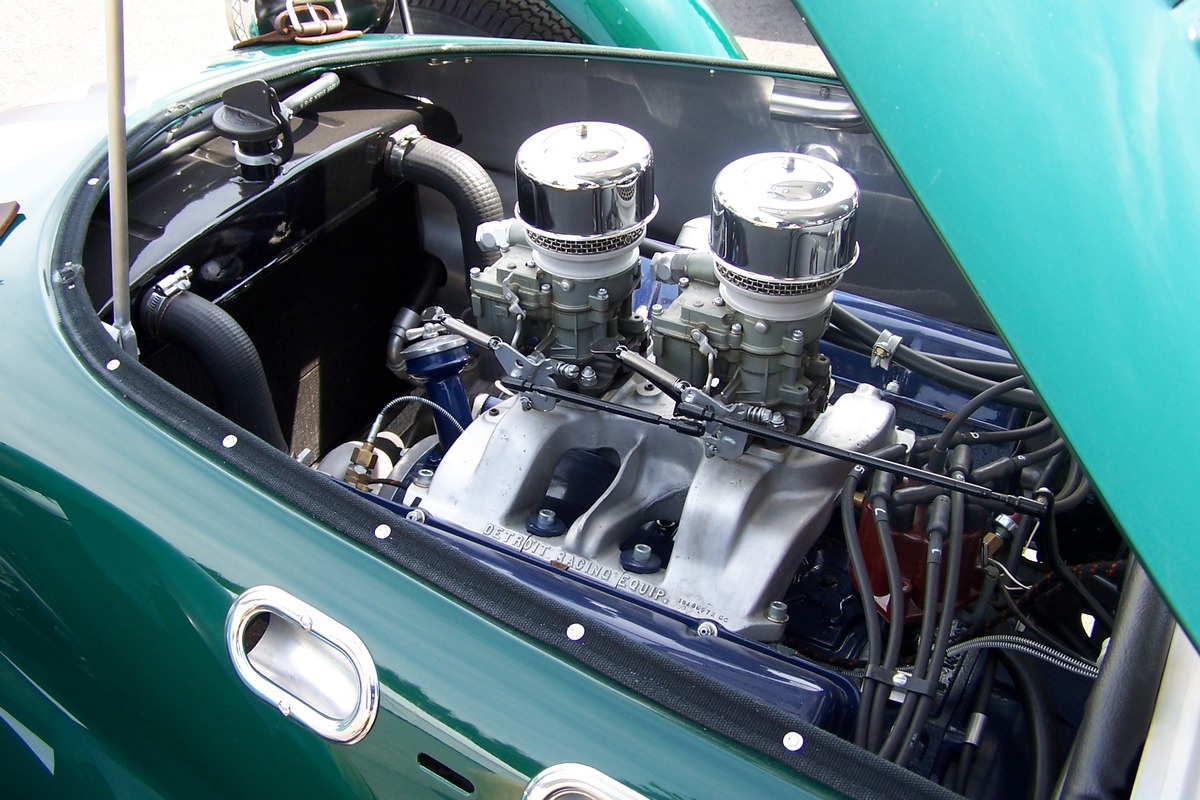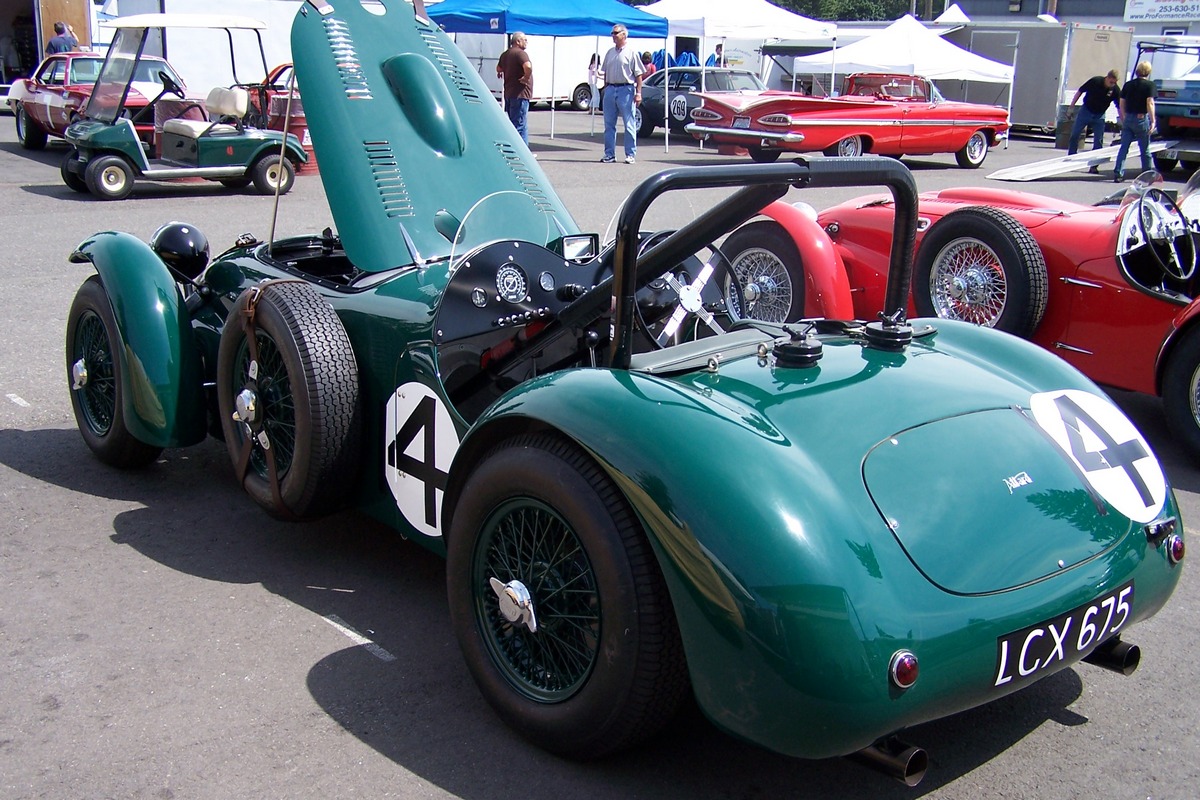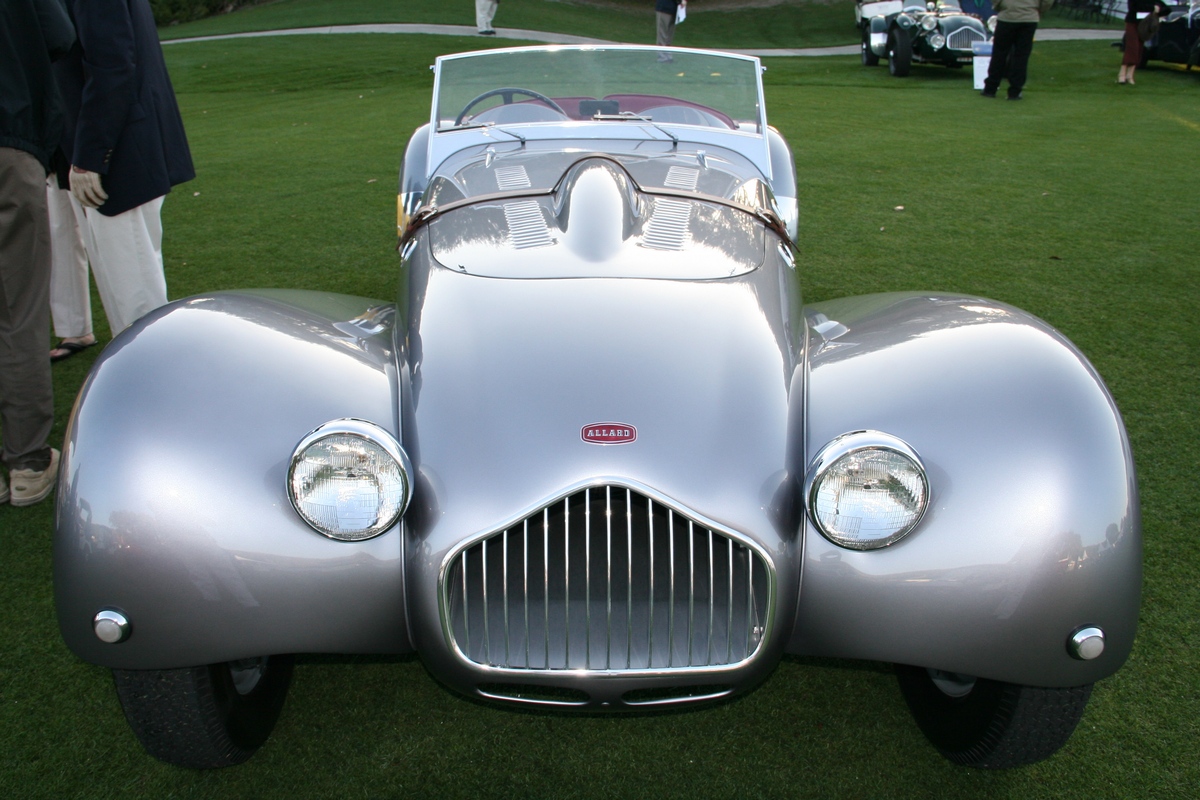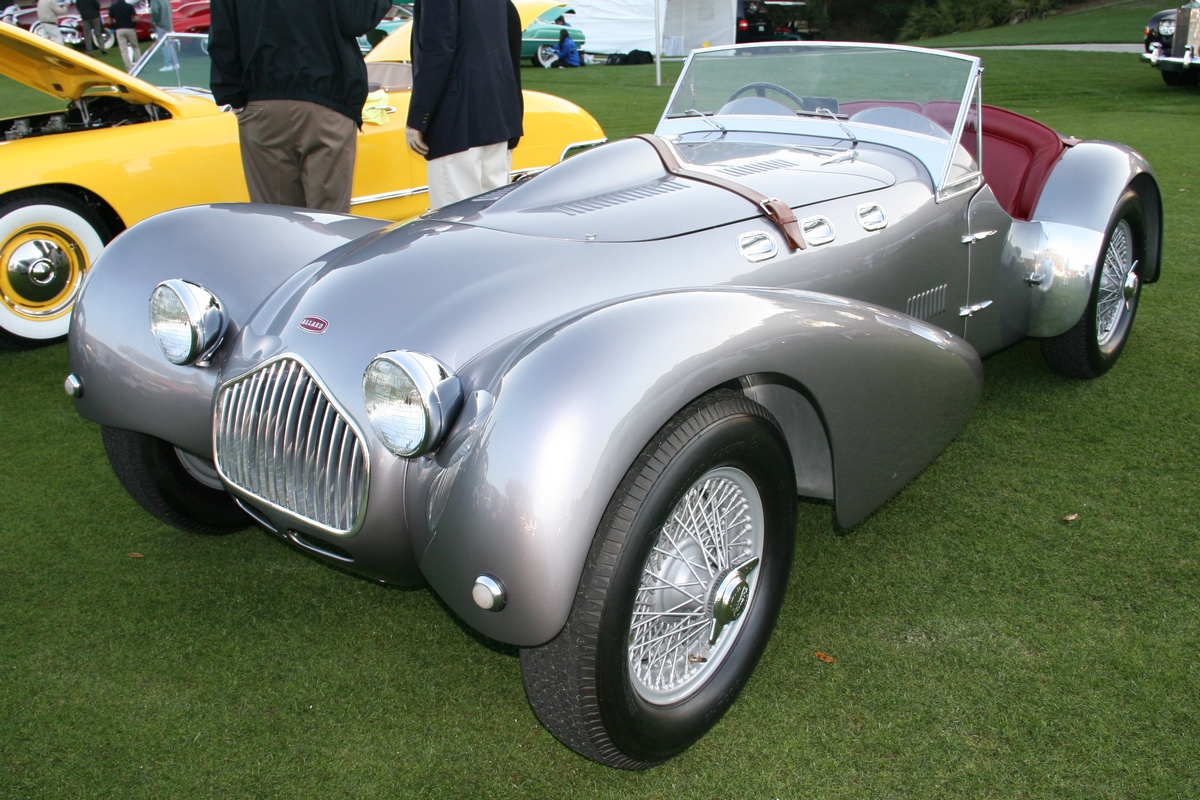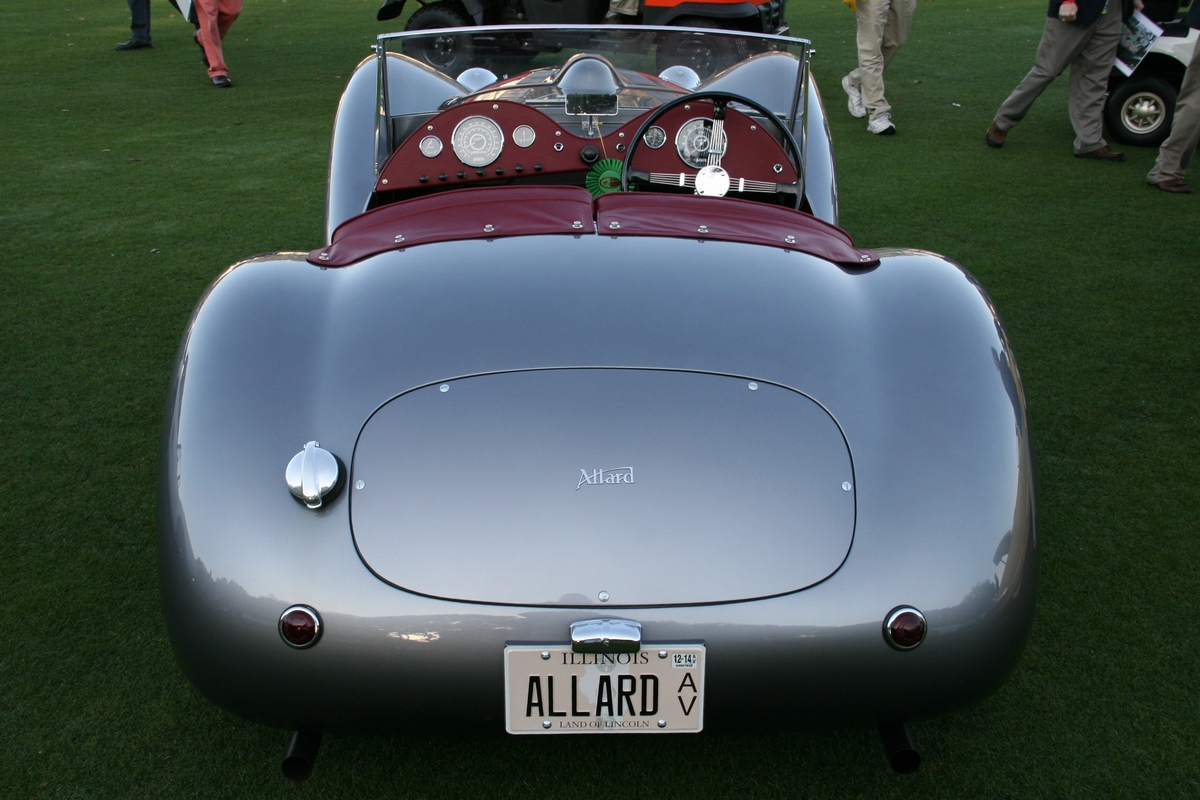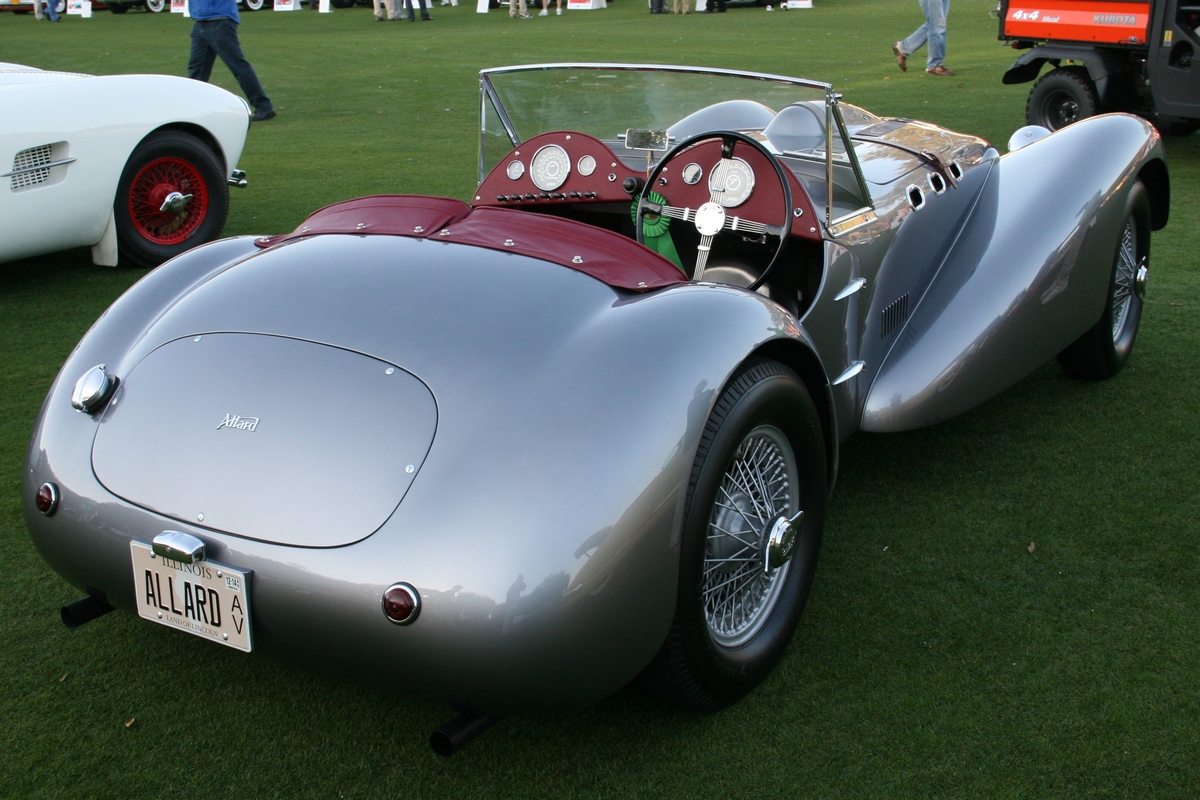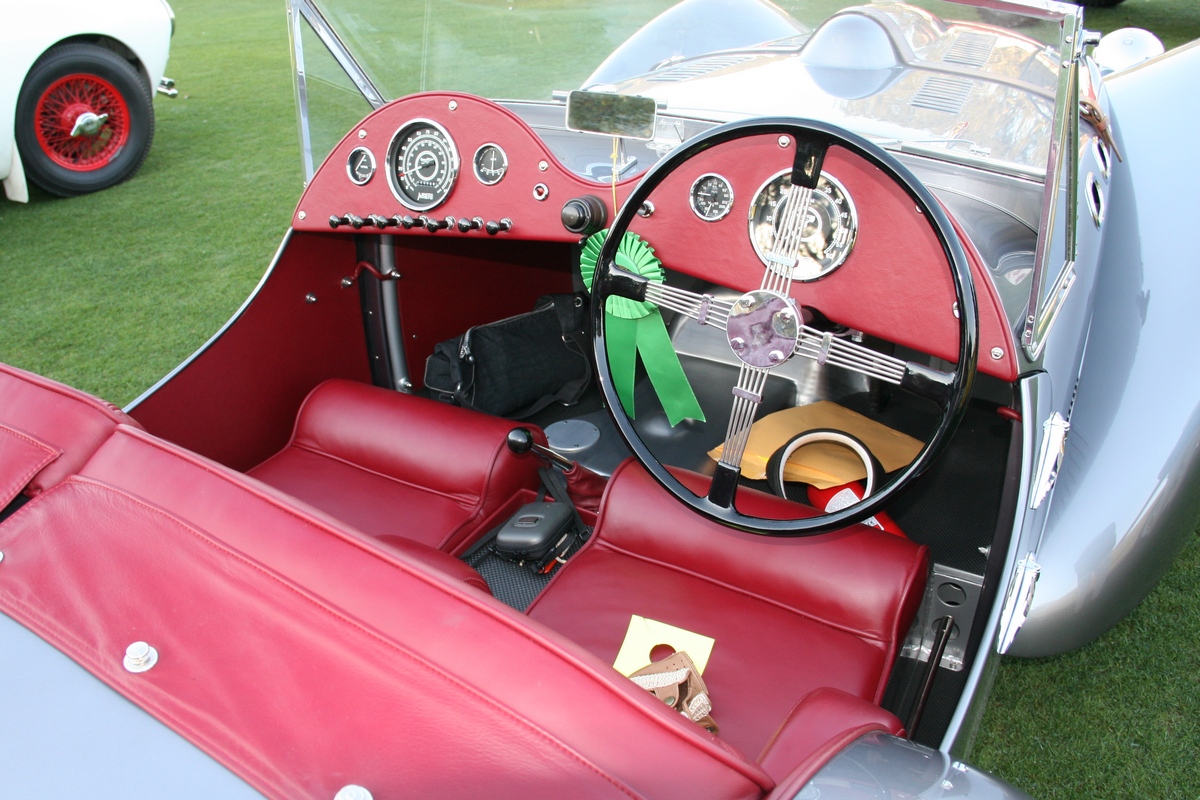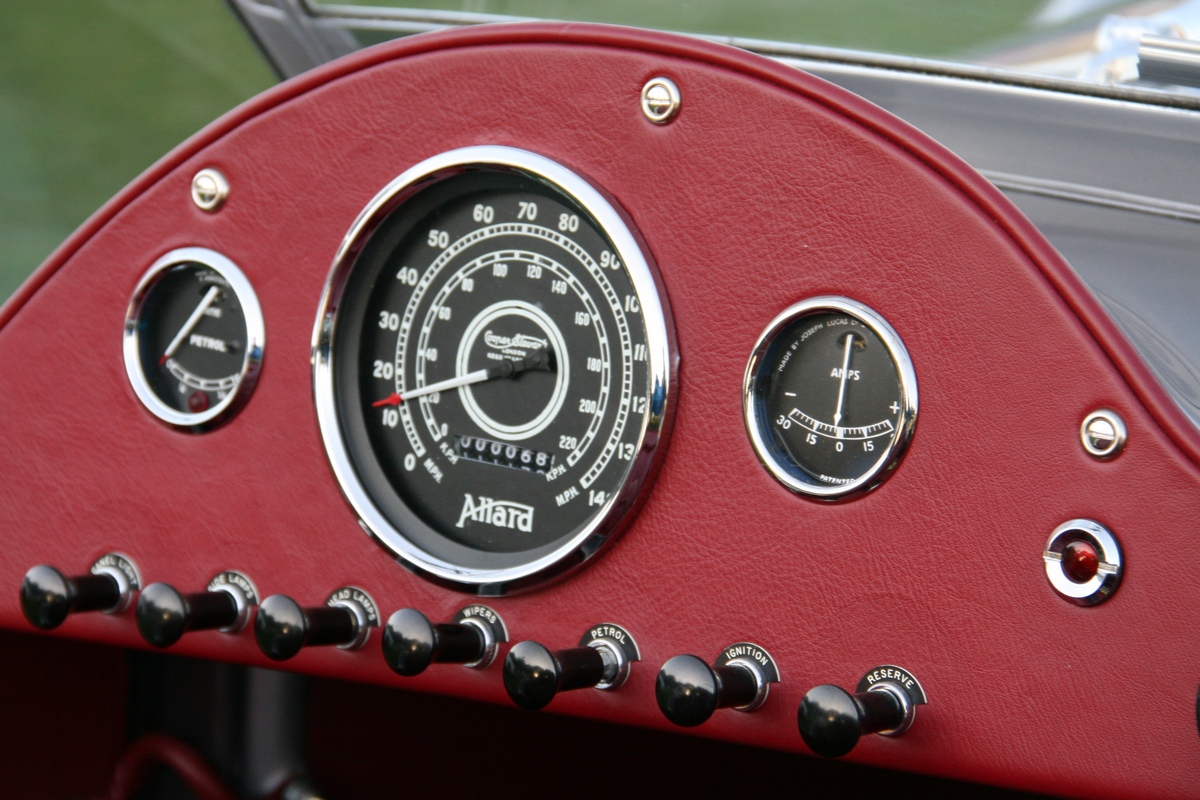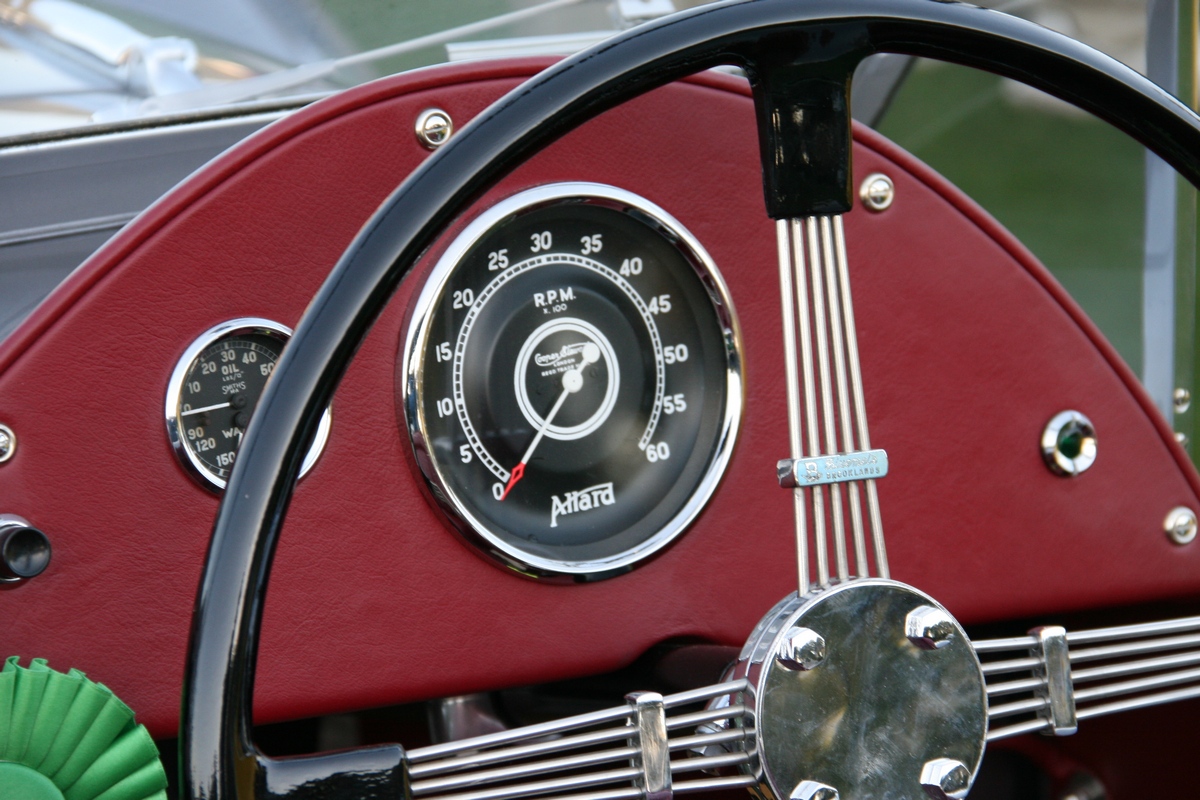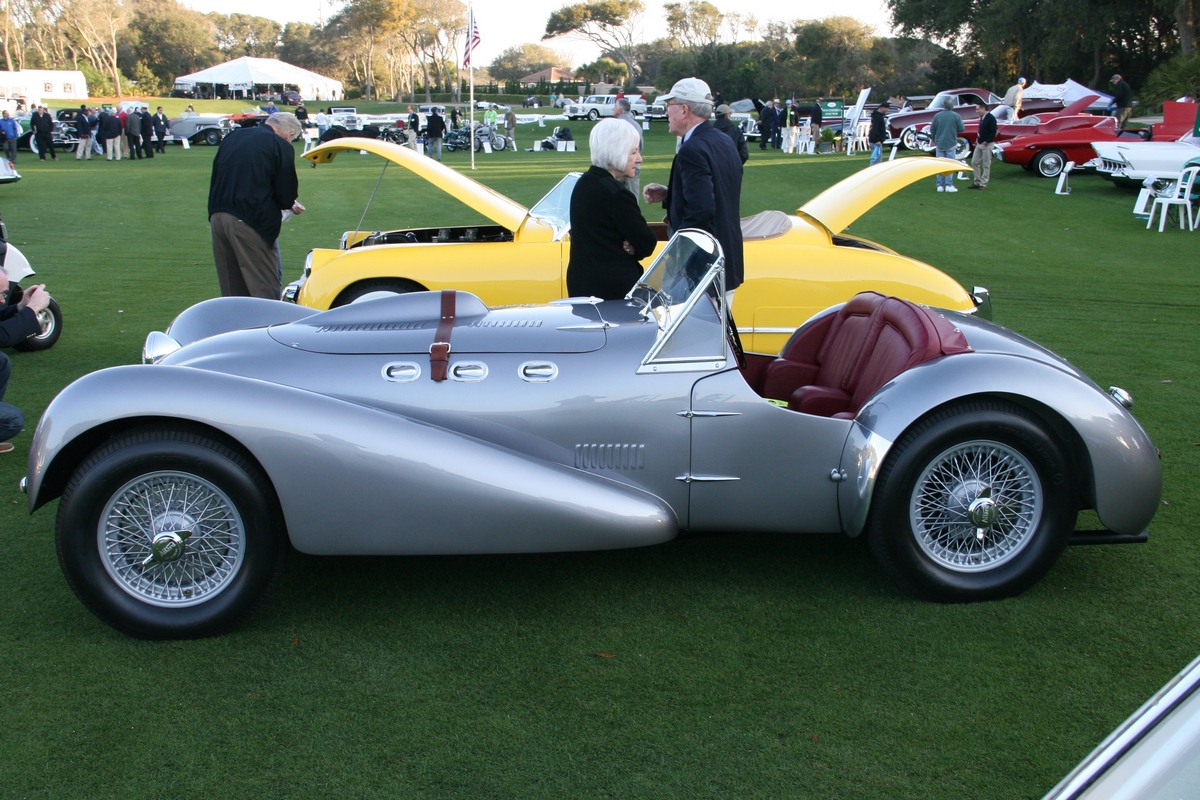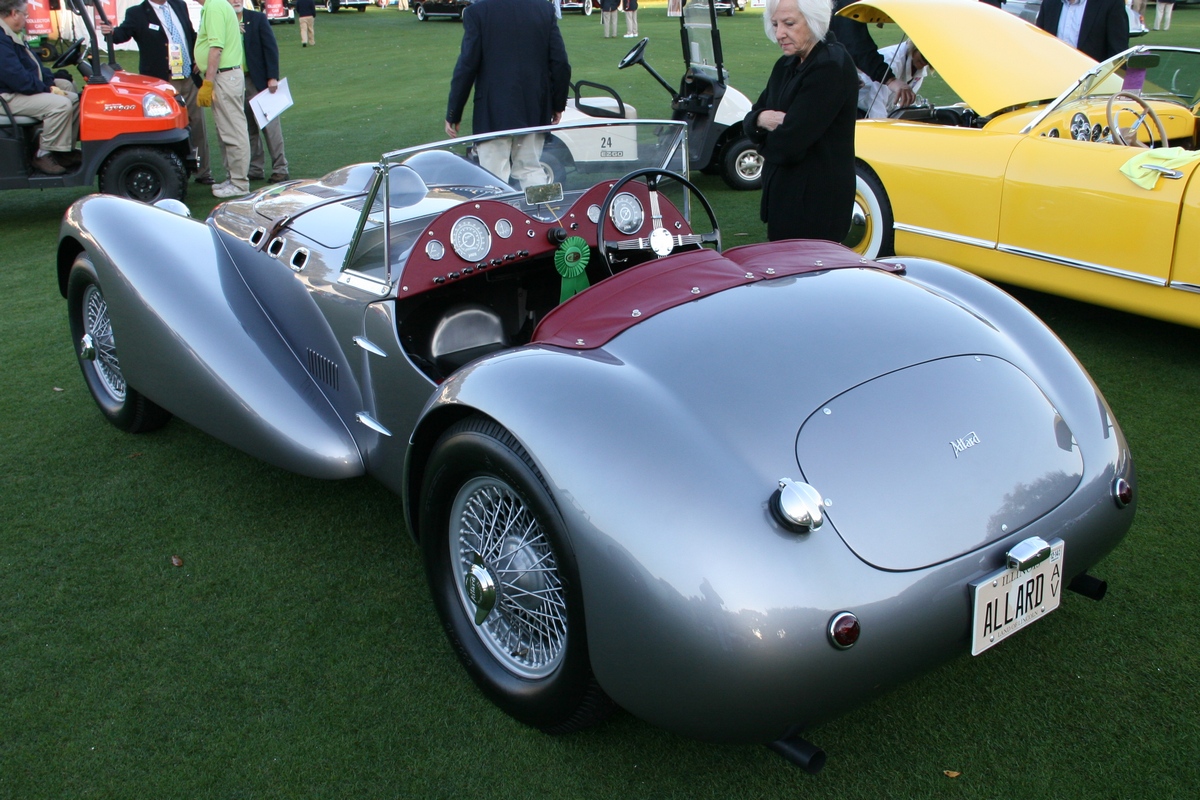 Allard J2 2016 - Cadillac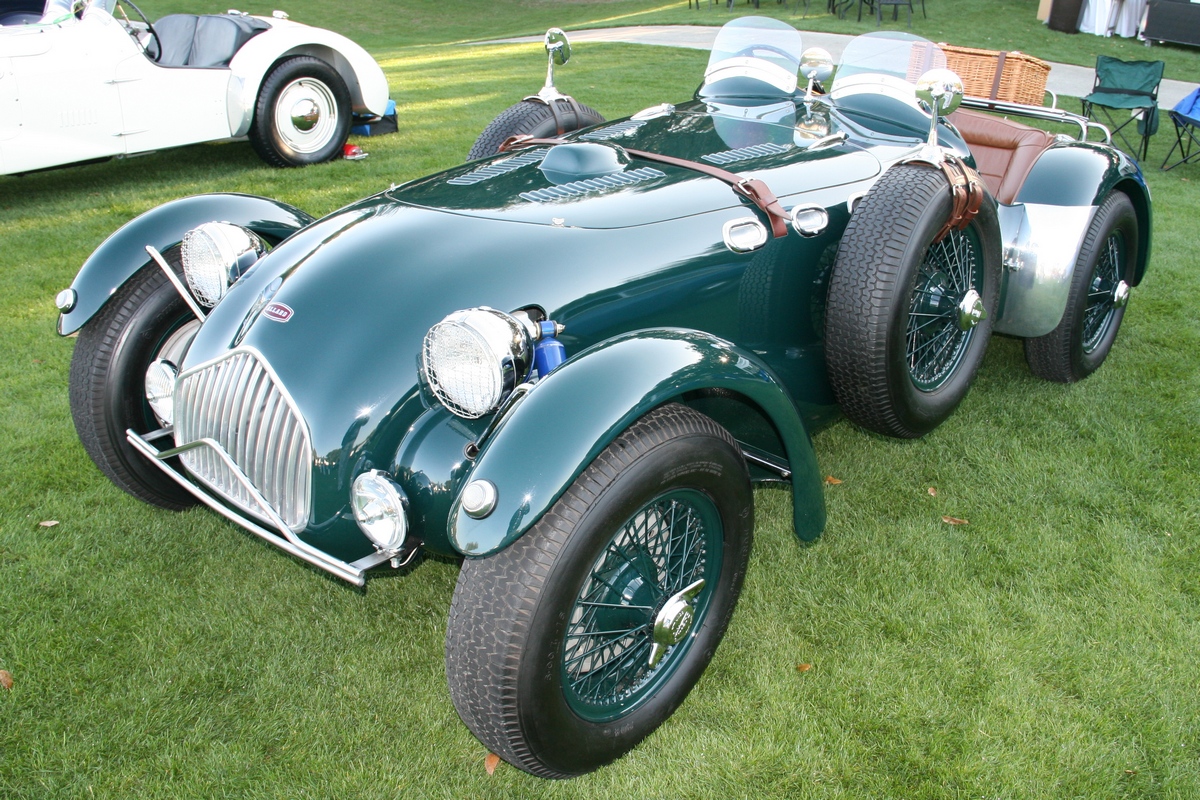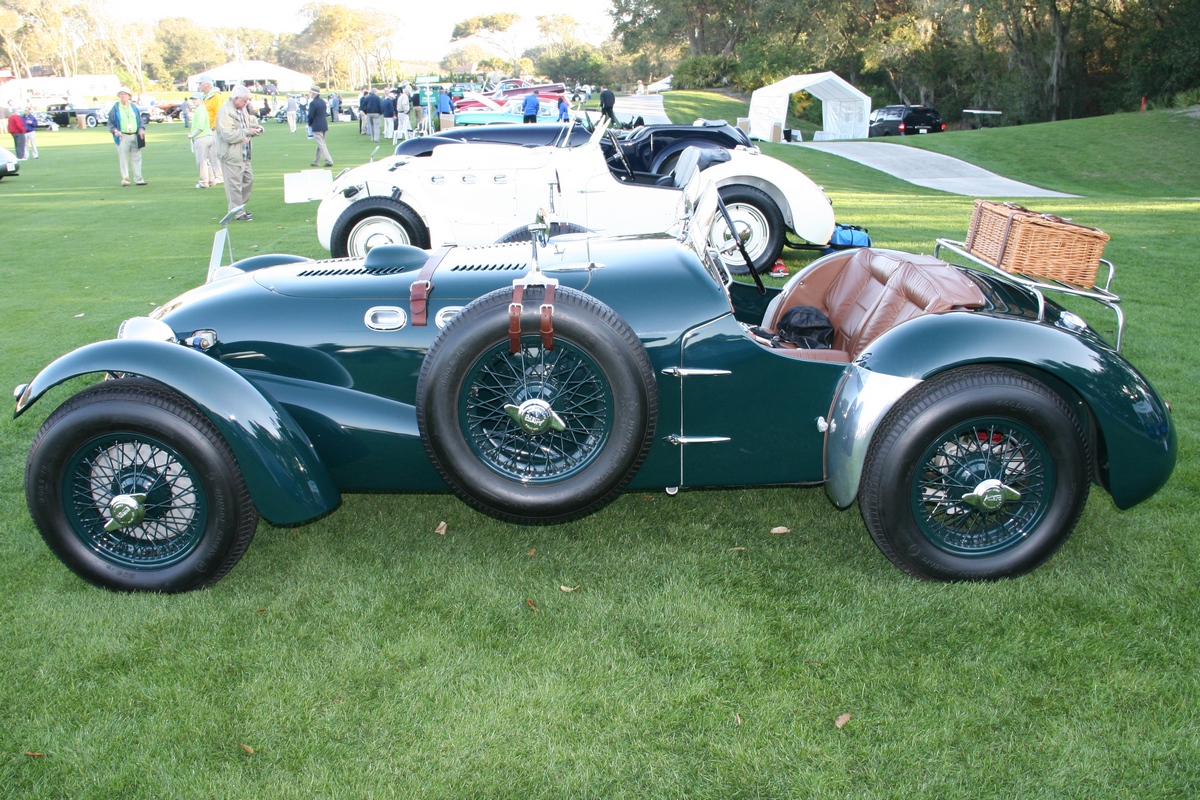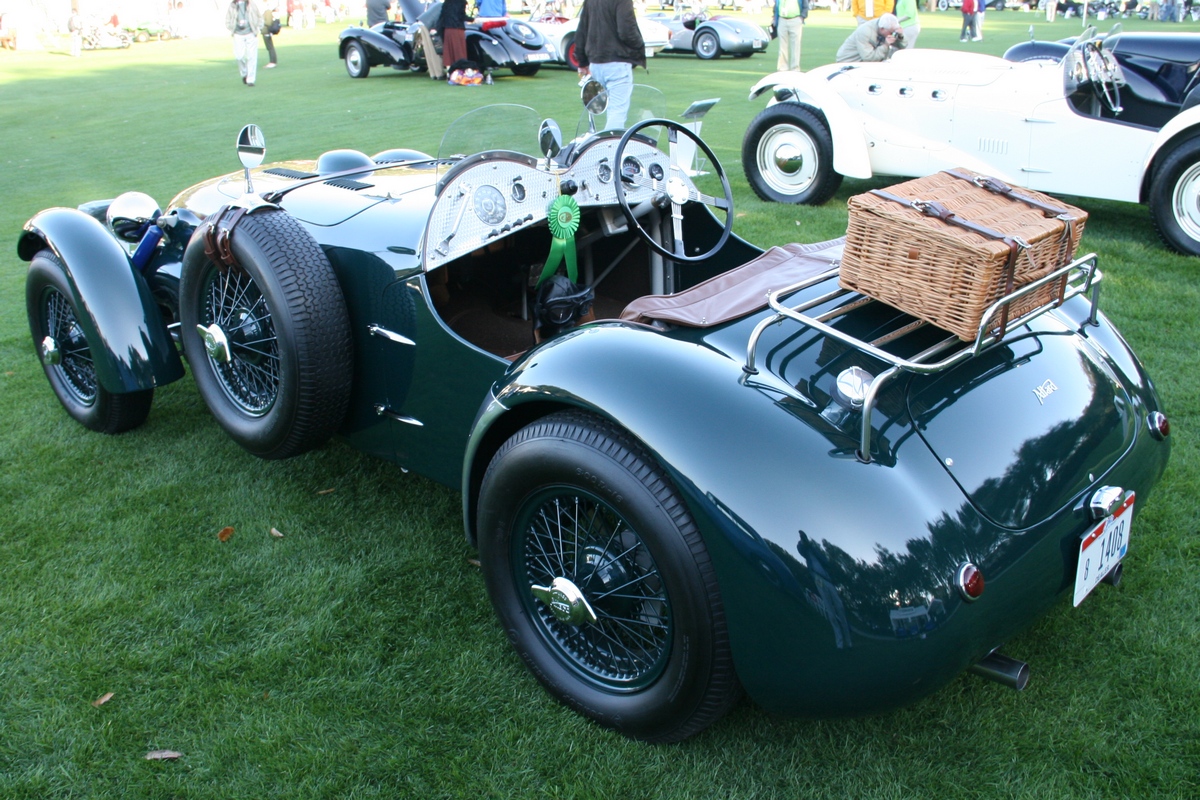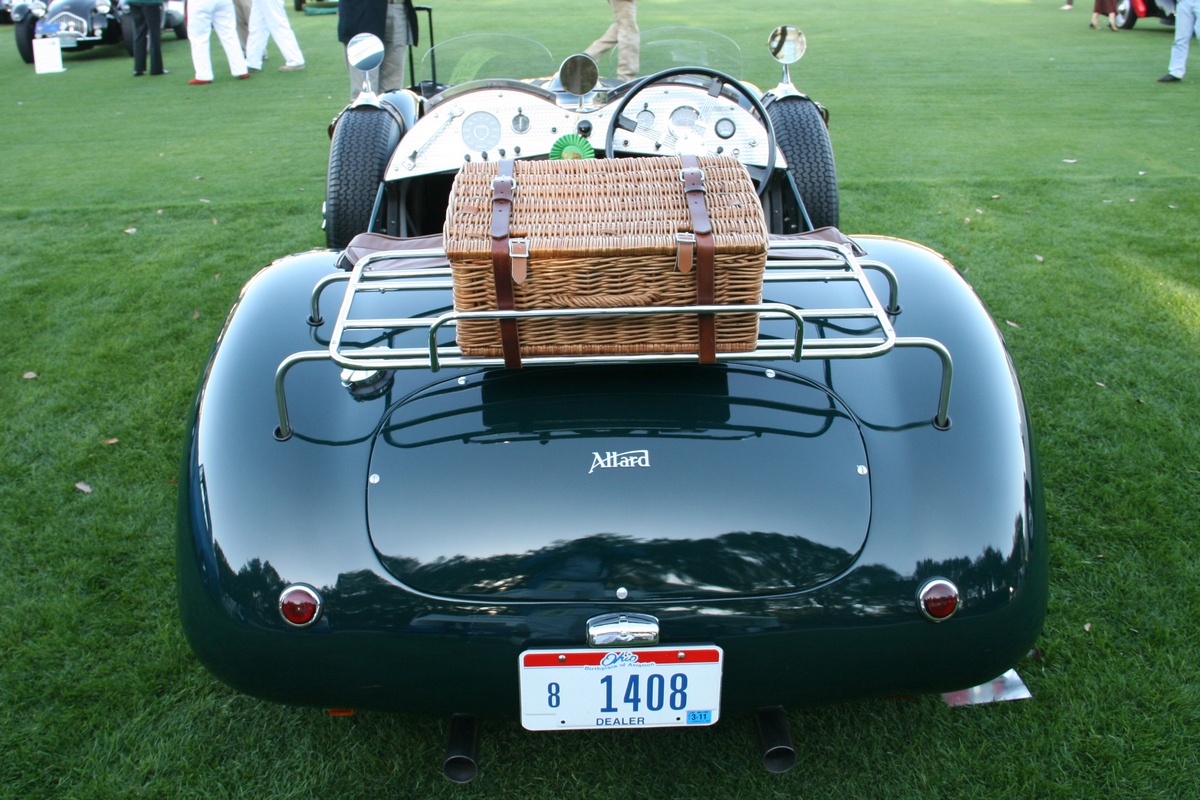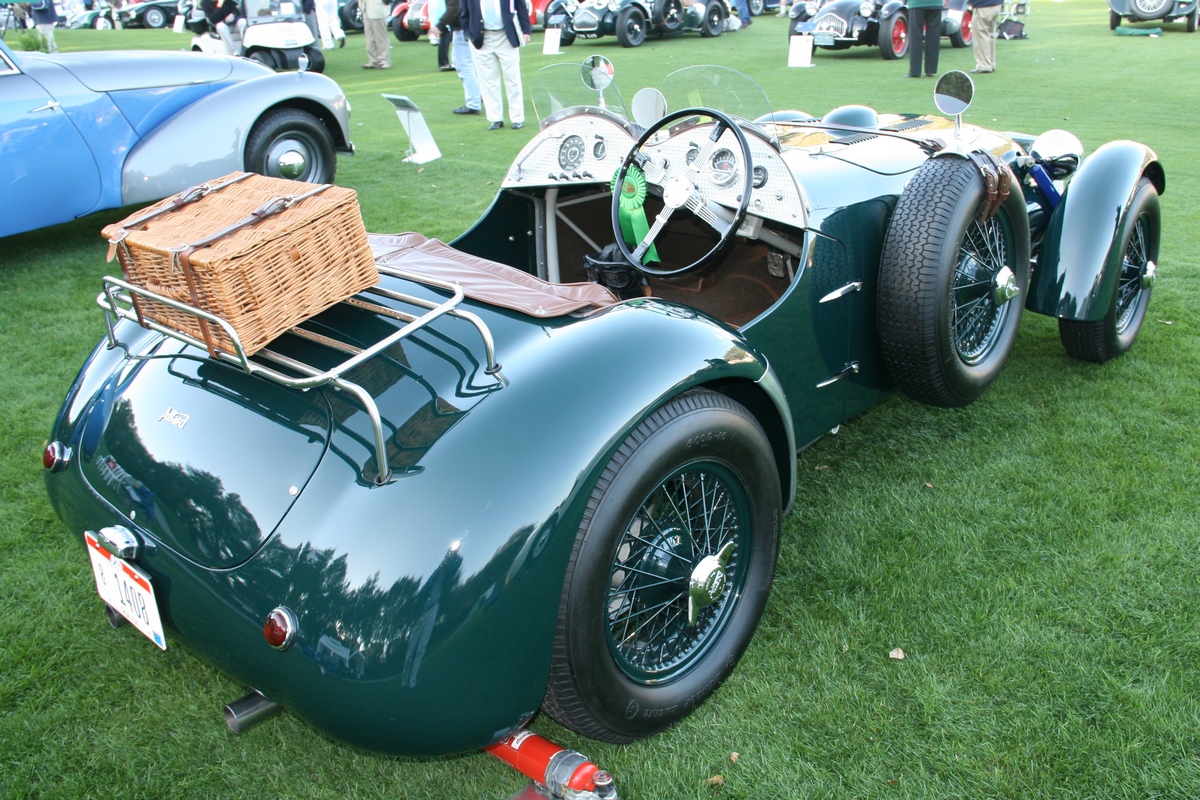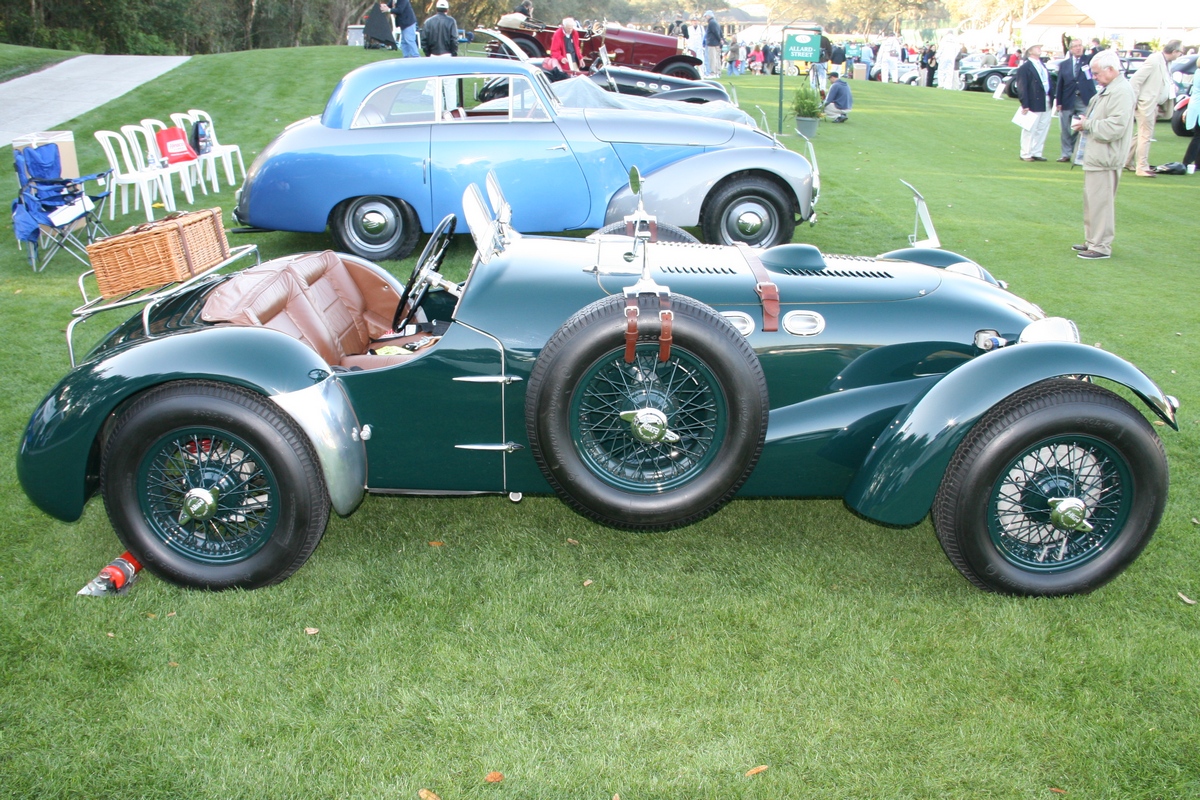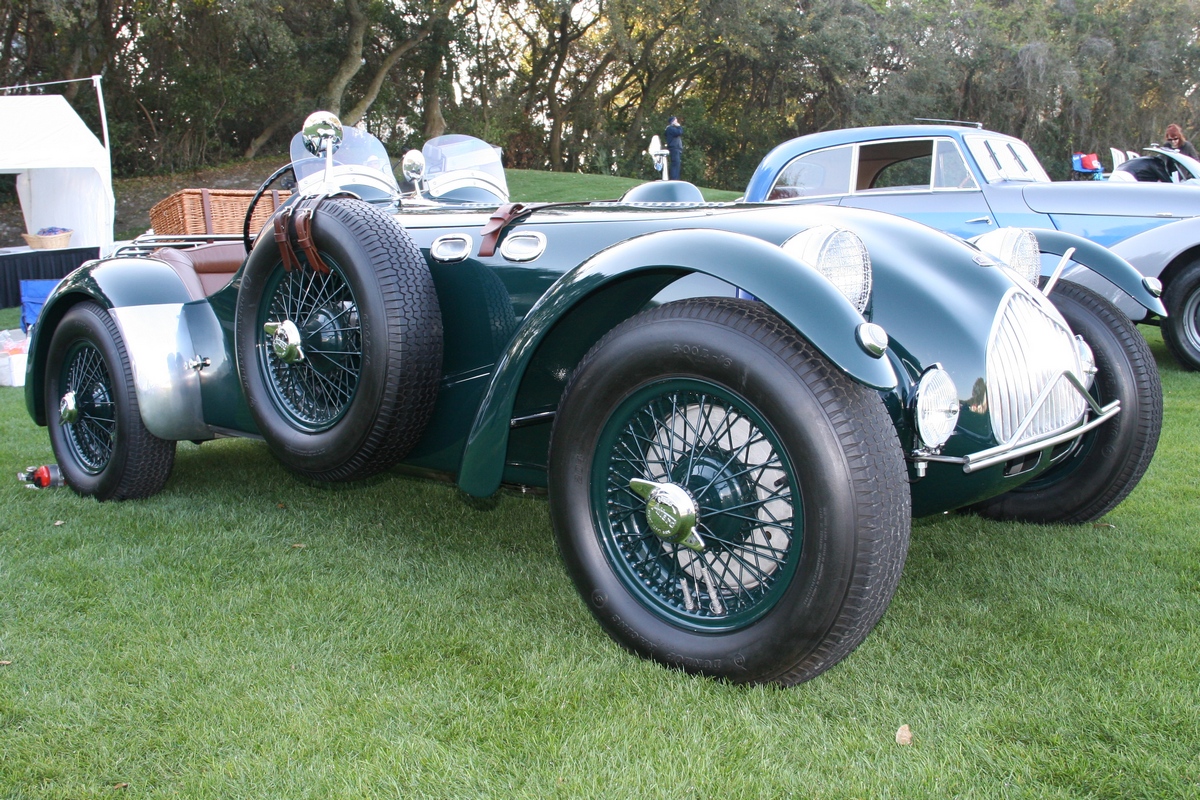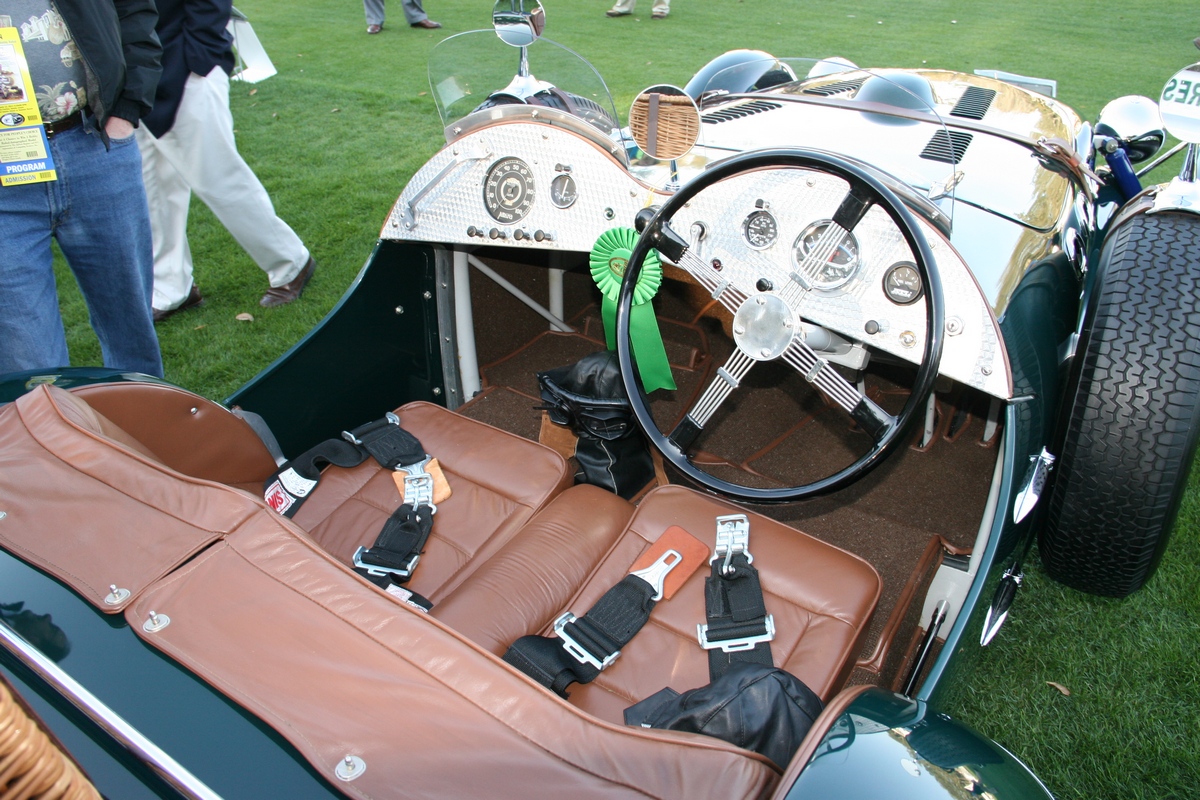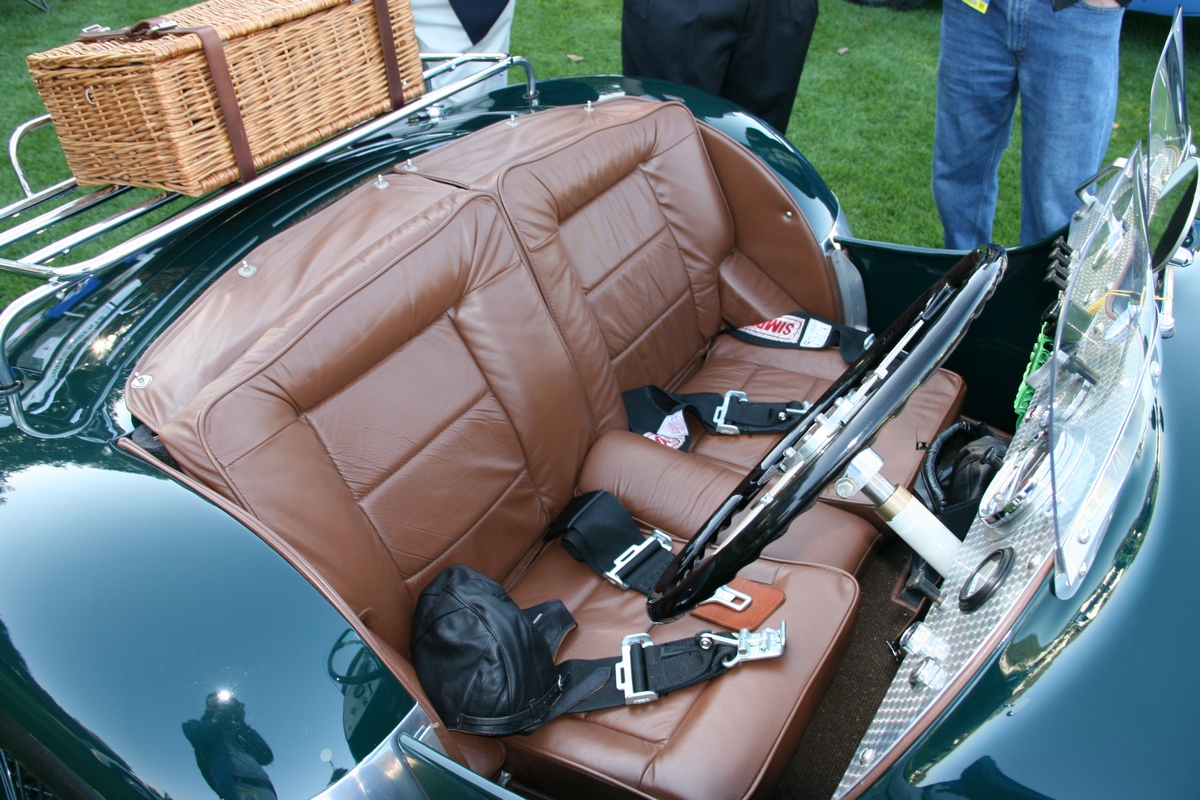 J2 SPECIFICATIONS
Years Produced: 1949 to 1952
Quantity Produced: 94
Existing: 82 (87%)
Length: 148"
Wheelbase: 100"
Track: 56" Front / 52" Rear
Steering: Marles
Front Suspension: Divided Front Axle
Rear Suspension: deDion
Weight: 1,700 pounds (dry)
Wheels: 16"
Tires: 16 x 5"
Fuel Capacity: 20 imp gallons
Engine: Ford-Ardun / Cadillac / Lincoln
 
SUCCESSES
1950 Le Mans, 3rd
1950 Watkins Glen, 1st
....
NOTABLE DRIVERS
Sydney Allard
Tom Cole
Peter Collins
Zora Arkus Duntov
Phil Hill
Al Moss
Bill Pollack
Carroll Shelby
Fred Wacker
...and many more...